We are back this month with yet another much-needed beauty products list to your rescue. Pamper your skin and protect it from the sun or work on your luscious lips and make sure to take a look at the best beauty buys for June.
Clarins Double Serum
(See featured image)
This product has been recommended to beauty enthusiastic so many times. It's their award-winning product that has been renowned for its powerful blend of 23 ingredients formulated to boost the five vital skin functions. It hydrates, smoothens and moisturizes the skin beautifully without feeling greasy after application. Even in the morning before putting on makeup it goes on well. It doesn't feel thick on the skin and the 30ml bottle really does go a long way. It's suggested to apply the Double Serum as a 4-week intensive treatment morning and or evening before your moisturizer and I'm only at week two and noticing some improvements in texture, radiance, and hydration. It also has made to measure application: choose a big drop for normal to dry skin in the cold season. Or a small drop for normal to combination/oily skin, during the warm and humid season. Too Easy. You can also read our full interview with General Manager of Clarins Hong Kong and Macau, Frederic Cohen.
Clarins is avaibale at New Yaohan Macau and online at clarins.com.hk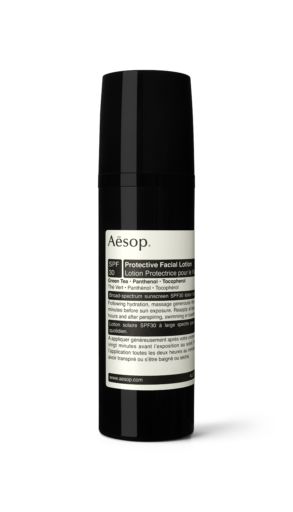 Aesop Protective Facial Lotion SPF30
It was about time Australia's most famous beauty brand released a much-needed SPF 30 lotion. We all know we need to wear one, but it's always such a mission to find one that goes on well, doesn't affect how makeup is applied, doesn't make your skin too white and doesn't clog the pores. Aesop Protective Facial location is lightweight and still hydrating. Its suitable for most skin types and perfect for all over face and neck coverage. It won't clog pores and allows your skin to breathe. To apply, massage into clean skin as a stand-alone moisturizer or on top of your daily moisturizer, reapply every two hours if you are perspiring or swimming.
Protective Facial Lotion SPF30 is packaged in a 50mL bottle at HKD $415.
Aesop at Galaxy Macau G049, The Promenade shops, www.galaxymacau.com or signature Aesop stores, select department store counters or Aesop Online.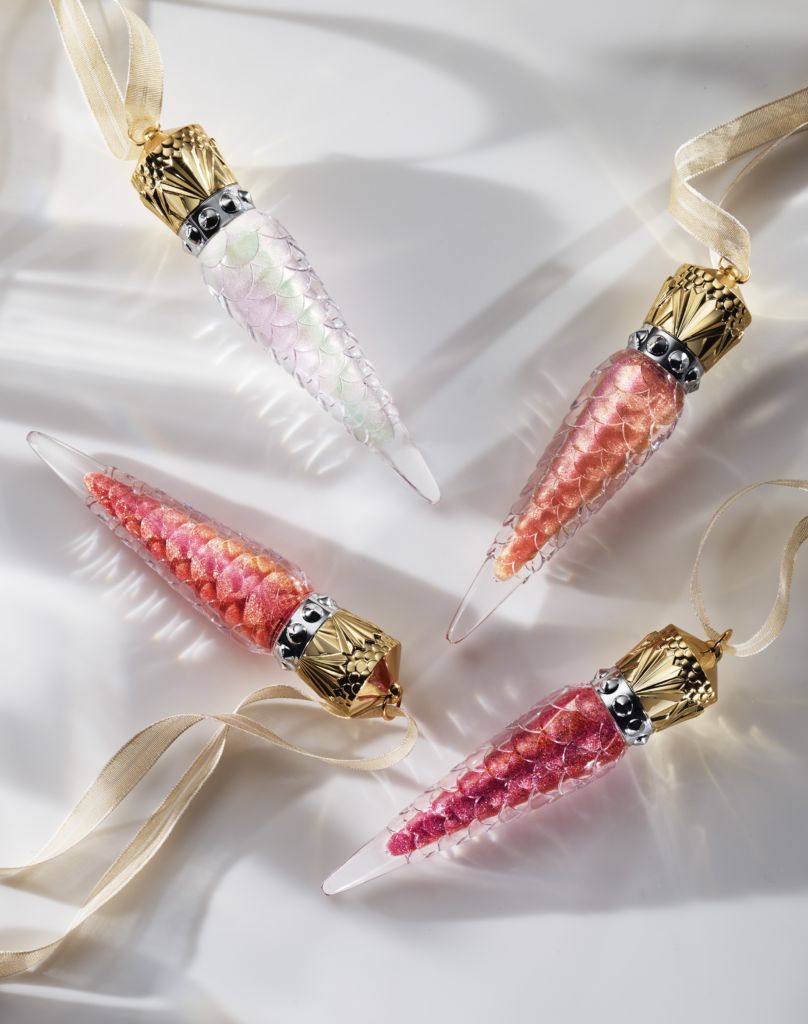 Loubilaque Lip Gloss

Summer is here and it is the perfect excuse to bring out the bright colors and shiny finishes. Christian Louboutin has released a few gorgeous shades of his beloved hyper-shine Loubilaque, this time infused with star-like pigment pearls. Each shade leaves lips with a sparkling metallic finish and looking fuller. Loubilaque lipgloss is available in four shades, Crystal Queen– a hologram of pink, Iriza– a blush Rose, Doracandy– a candy-like lavender and DollyDola– a wineberry. Think intense color, high shine and long-lasting wear sans the heavy sticky gloss feel, which is a difficult balance to achieve with a liquid formula. Designed with a one of a kind teardrop applicator that looks as gorgeous as it is useful, this one's a keeper.
Loubilaque Lip Gloss by Christian Louboutin is priced at HKD $755, and available at www.christianlouboutin.com

Charlotte Tilbury Pretty Youth Glow Filter
Since Charlotte Tilbury landed in Hong Kong in April, we've been a massive fans. There are so many different products to try that its hard to know where to start. This June's release was this highlighter duo and we think its a great addition to our makeup bags. With a perfectly matching contour curve brush, the youth enhancing cheek filters really make you look fresh and glowing. Available in two shades, Pretty Fresh or Seduce Blush, I prefer using the lighter one and building depth with a few layers if needing a darker look. It is priced at HKD $363.
Charlotte Tilbury in Hong Kong is available at Lane Crawford Harbour City mall and Lane Crawford IFC mall.
Tags
Related Posts