We wake up every day with an opportunity to invest in ourselves. From our thoughts, emotions, skin, and physical health, there is infinite beauty in self-love. Even self-care is now synonymous with the care of our skin. And at the forefront of this revolution, it's impossible not to be impressed with Aesop. The brand already offers skin, hair, and body care formulations with meticulous attention to detail. So, it comes as no surprise that Aesop's The Skincare+ Range is centered around the concept of taking the time to focus on yourself.
We believe that skincare is an effective part of our routine that helps us feel our best in terms of mind, body, beauty, and overall wellness. For some, it's even a therapeutic process that helps them deal with the stress and disruptions of life. We've known the Australian brand Aesop for a while now based on word of mouth and inspiring social media campaigns that promote their unique products. However, it has been their ethos of blending plant-based and lab-made ingredients of the finest quality that has elevated their reputation in our books ensuring transparency and unblemished truth about their beauty concoctions. We love their apothecary style and scientific approach to traditional skincare. All the ingredients of Aesop's products are strategically crafted to invent products that intentionally target an issue or result in an intended outcome. We break down what makes The Skincare+ Range an integral part of our daily care and self-appreciation.
B Triple C Facial Balancing Gel
If you're trying to bring back life and vibrance to your face, this highly efficacious skin-fortifying treatment is the answer, The B Triple C Facial Balancing Gel is formulated to deliver incomparable doses of vitamins B and C to intensely nourish and lightly hydrate the skin. It aims to improve and smoothen skin with a matte finish. Thanks to the green tea extract, witch hazel and chamomile combines in this concoction, the skin is protected from pollutants and nurtured to revive radiance. The formula is excellent for hot and humid environments. What we love the most about it that it's suited for urban dwellers like us and those with normal, combination, dull, and patchy or mature skin. The B Triple C Facial Balancing Gel comprises part of Aesop's Skin Care+ range. It has high-quality botanicals, vitamins, and anti-oxidants.
How much: HKD $860 for 60ml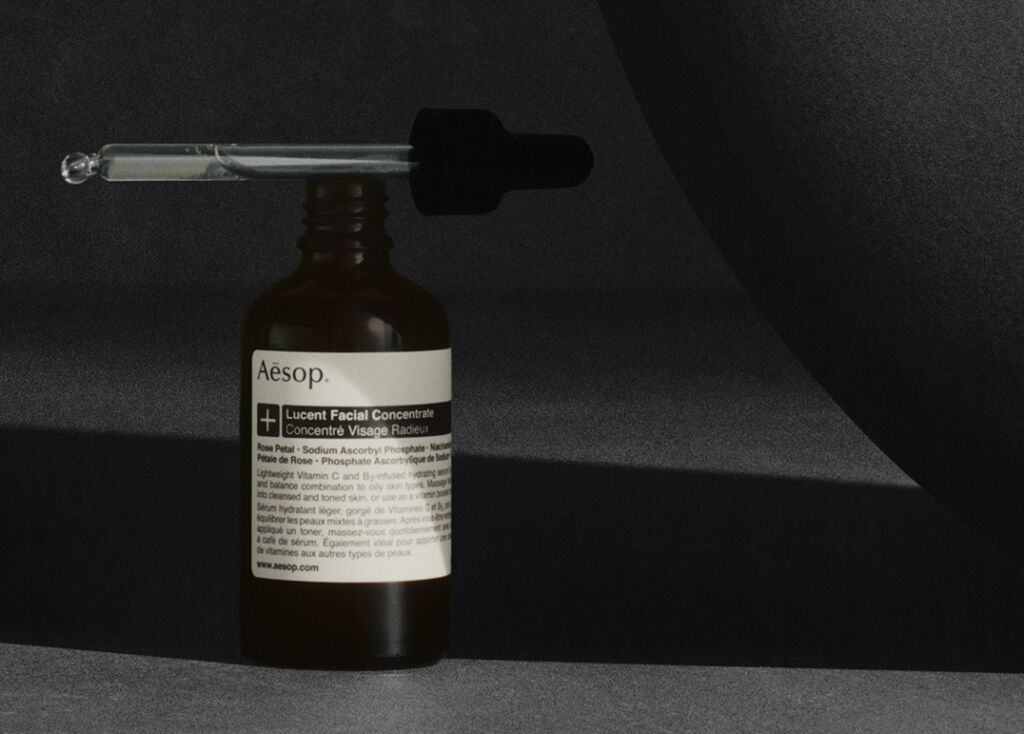 Lucent Facial Concentrate
How do you keep your skin looking flawless? The answer could be just the Lucent Facial Concentrate. It is a potent serum formulated to balance and fortify the skin. The serum has concentrated doses of fortifying vitamins, intense hydration, and nourishing botanicals. Imagine having vitamin C, in your face with soothing niacinamide (vitamin B3) that evens and balances the skin. If it's good for your body, then the skin needs them too. Complimenting the formula are nourishing oils of rose otto, sandalwood, and frankincense along with sodium carrageenan to provide sustained hydration. It is advised that the dedicated use of this serum will greatly help improve the skin's appearance and offer long-lasting benefits.
How much: HKD $850 for 60ml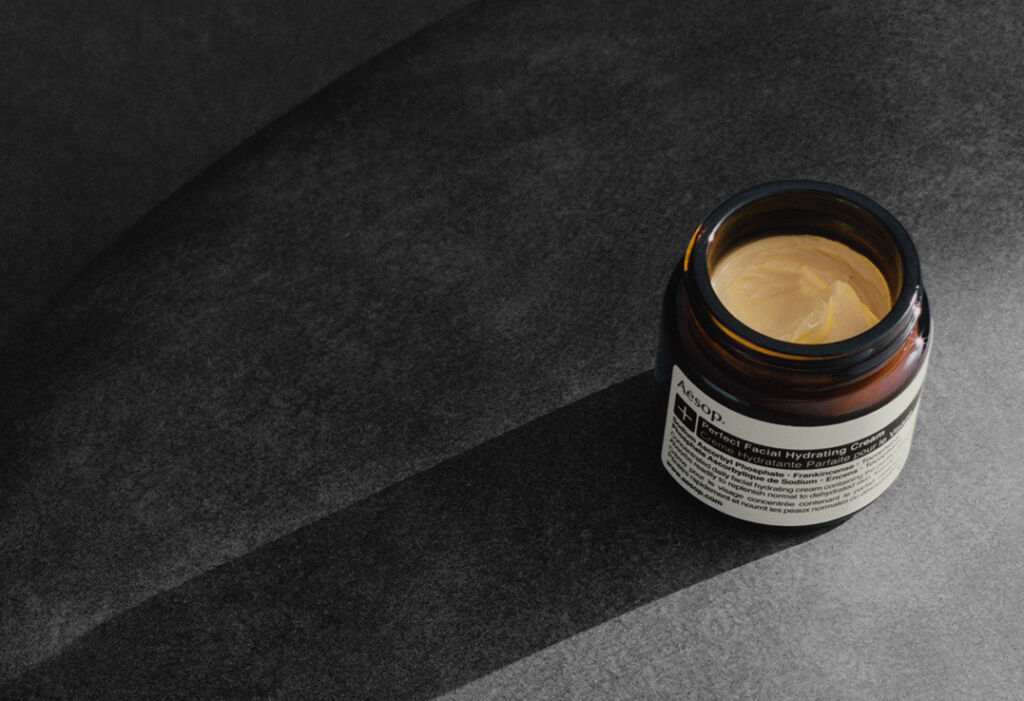 Perfect Facial Hydrating Cream
It's been scientifically proven how vitamins help maintain a youthful look. The rich hydration found in the Perfect Facial Hydrating Cream battles all your insecurities. It is even ideal for normal to dehydrated and mature skin. You'll find heaps of benefits in the form of vitamins, high-quality botanicals, skin-soothing Boswellic acids, and anti-oxidants. It is particularly rich in vitamin C that's crucial for the skin's optimum health and appearance. Vitamin E's properties are for its anti-oxidant in addition to jojoba oil, shea butter, and frankincense. This cream is easily absorbed, delivering nourishing matte hydration.
How much: HKD $860 for 60 ml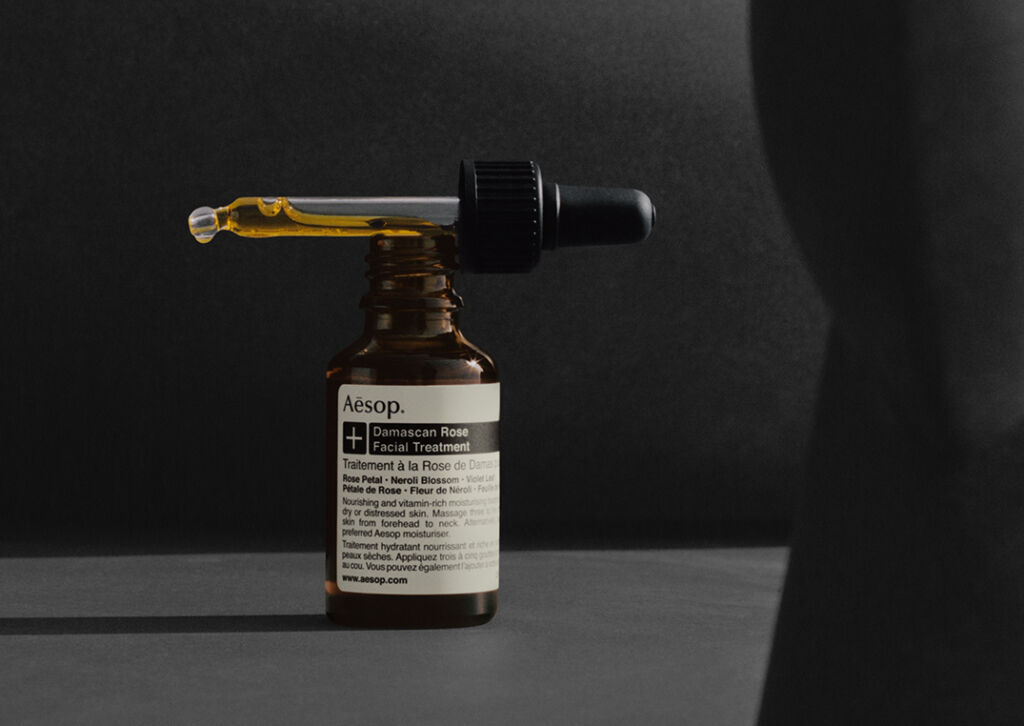 Damascan Rose Facial Treatment
Finding the correct treatment for extremely dry or distressed skin can be hard. Thankfully, Aesop's Damascan Rose Facial Treatment is excellent for skin in desperate need of intense, soothing hydration. With ten self-preserving precious plant extracts in this concentrated botanical oil, it delivers potent doses of vitamins E and A to nourish, relieve and deeply hydrate parched skin. From rose petal to neroli blossom and violet leaf, the formula focuses on softening, hydrating, and purifying the skin. Simply massage three to five drops into cleansed and toned skin. Alternatively, you can blend with your preferred Aesop hydrating cream, serum, or gel to intensify hydration.
How much: HKD $530 for 25ml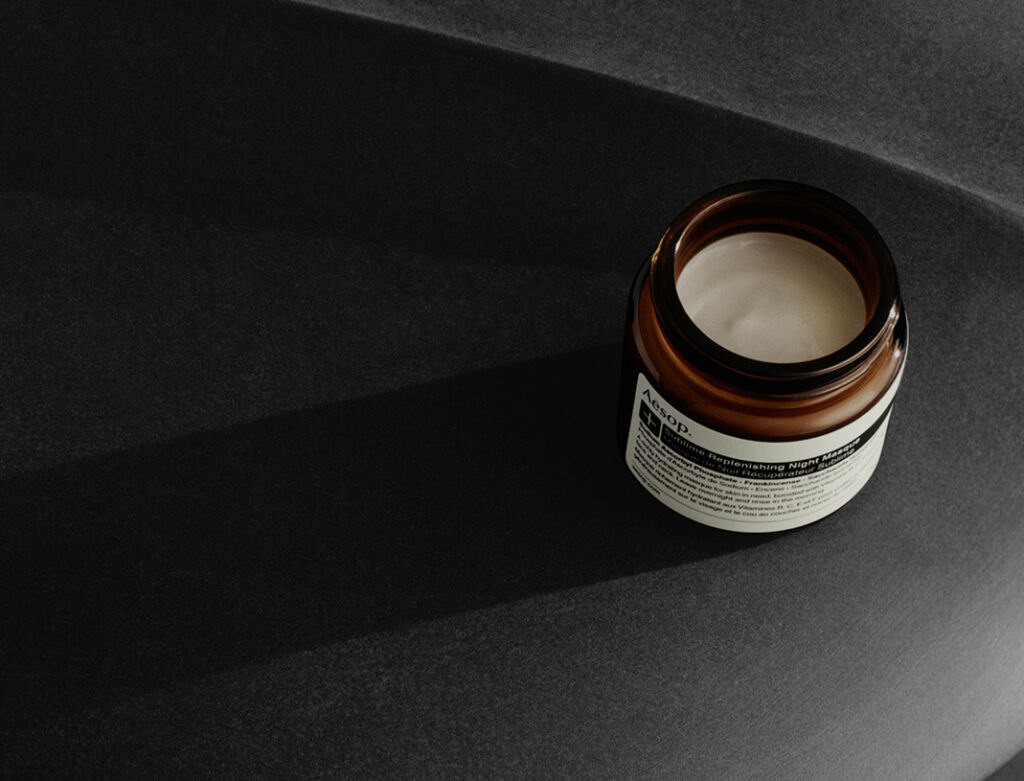 Sublime Replenishing Night Masque
Sometimes a standard face mask just won't do because of the changing weather. If you want real nourishment from dusk till dawn on your face, the Sublime Replenishing Night Masque is the perfect option. It is the newest addition to Aesop's Skin Care+ range. Enriched with a wide palette of vitamins B, C, E, and F, it showcases a lightweight gel-cream texture that leaves the skin feeling smooth, supple, and balanced. The vitamins present in the formulation were selected for their various benefits to the skin. Vitamin C, vitamin B, vitamin B3, vitamin F, and provitamin B5 all work together to provide a quick and much-needed reinvigoration to the skin.
How much: HKD $920 for 60ml
---
For more information, check www.aesop.com/uk
Aesop G049, The Promenade Shops, Galaxy Macau, Estrada da Baía de Nossa Senhora da Esperança, Cotai, www.galaxymacau.com
Tags