Dr. Dalila Gomes was born in Lisbon and first came to Macau as a nine-year-old. Her connection to the place was almost immediate, she relates. She quickly made friends and before too long, Macau was her home. ­­­The idea of opening Dali Clinic, she says, first came to her when she was working in East Timor on a project with friends. Now with her clinic up and running successfully, we talk with her about where she came from, and what the future holds.
What is a typical day of work like for you?
My typical day of work varies a lot, between the clinical part and the director part. Being a director can be stressful due to all the paper work that has to be done. On the other hand, being a doctor is a pleasure. That's what I chose to be, so it's really positive when I work more on the clinical side rather than the director side, however, it all comes together because this is my baby and I love what I do.
Have you always wanted to be a doctor, and how did you decide to move into the cosmetic side of the industry?
I've always wanted to be a doctor since I was a kid. I studied in Portugal, in Porto and came back to Macau where I first worked as a GP and later I was trained in the cosmetic area by a team from Malo Clinic in Portugal.
What is your personal and professional philosophy on beauty?
My personal philosophy on beauty is that natural beauty is the best beauty; you have to know how to age gracefully, including some treatments and products in your daily routine.
There is a lot of talk about preventative beauty measures, what do you consider to be the absolute must for women these days?
I think diet and sports are very important to keep you young and to keep your skin youthful, and of course having a skin routine at home, although people don't really value that, nonetheless they should as it's paramount to maintain your skin healthy and well nurtured.
How do you stay up to date with the ever evolving and changing beauty and cosmetic industry?
The cosmetic industry is a fast-changing industry so I need to keep myself up to date, I try to study on a daily basis, I go to conferences once or twice a year, and I get information and updates from my distributors in Hong Kong. I also promote updates and training to my staff in the office and in Hong Kong.
With a fast-paced lifestyle beauty is about convenience—do you agree with this? How does Dali clinic accommodate this reality facing the modern women?
Dali Clinic is located in the city center so it's very convenient for people to come here, we have very flexible working hours, we open early in the morning and we close late in the evening. We open on weekends and we also try to work on some public holidays. We have treatments that are very convenient with timing and results that suit a lot of busy women in Macau.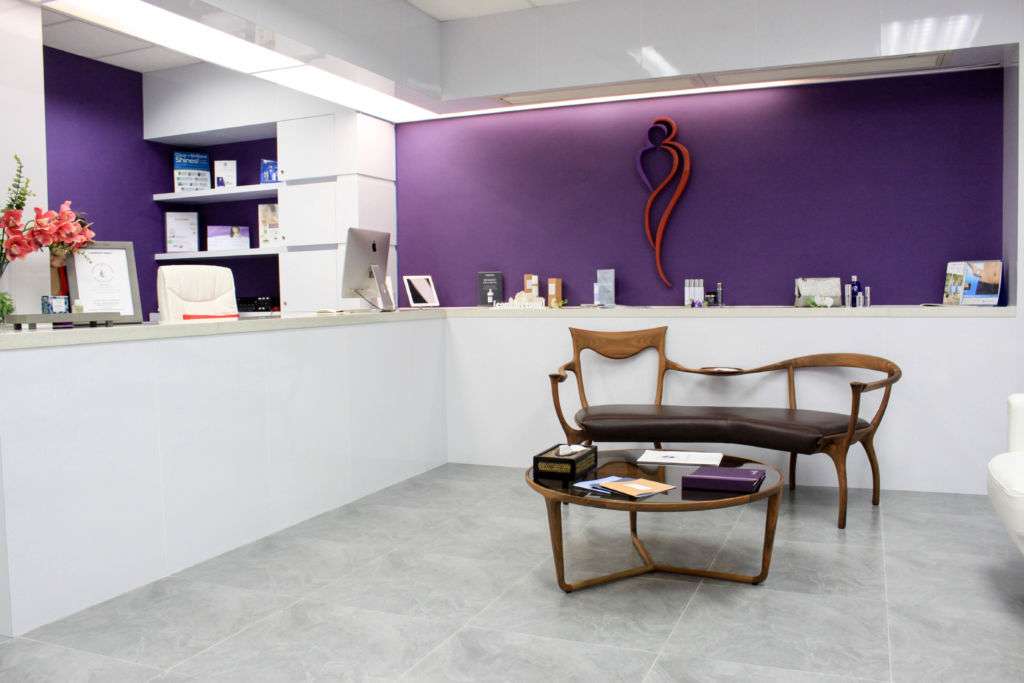 Why should women choose clinical services?
The busy woman of today needs results, and Dali clinic delivers them. Women chose the clinical services because the results are faster, the results are better, and of course, everything we do in the clinic is to target what people request either pathology or just a hair removal service but things that give you a good result.
What are the most important things to do for women to stay young and beautiful?
My top tips to keep your skin young and beautiful are to wear sunscreen on a daily basis and avoid smoking. I can't stress this enough.
You are also a mother—you have a 2-year-old daughter; do you also cover her in sunblock?
My daughter Anabela is already learning the importance of skin care, in fact, she is two years old and already applies her own moisturizer and sunscreen!
Dali Clinic 11D Golden Dragon Centre, Avenida Xian Xing Hai, NAPE, Macau, +853 2822 8320, www.daliclinic.com
Tags
Related Posts