It was not until two decades ago that the word "pride" is synonymous with the LGBTQ community. Today, as members of this colorful community have a few mainstream labels to understand their identities, the terminology is far more extensive with stories about acceptance, inspirations and ambitions. Career chameleon Nuno Lopes discusses his newest move with bolder colors. Known for his fashion works in extravagance, shimmers and gold, Macau local and London based designer Nuno Lopes, is expanding out of his signature gold materials into the beauty industry with his latest cosmetic line, Nuno Lopes Cosmetics. After his success in the fashion industry showcasing in major runway shows, both in and out of Macau, he describes this move as his way of giving homage to where he gets his inspirations from, his mom, second runner up of Miss Macau 1985 and his sister, Miss Grand Macau 2018.
"After I designed undergarments recently, I wanted to create something more personal. This is a collaboration with Deborah (his sister) and my mom as the theme of my cosmetic line revolves around pageantry," he said.
The launching product from this cosmetic line is an eye shadow called Ms. Beauty Queen. With color palettes named as Congeniality (inspired by the movie Ms. Congeniality), Envy (the common misconception of the world of pageantry) and 1985 (the year his mom was the second runner up Miss Macau) to name just a few, it is evident that Nuno knows what he is doing and executing it with passion that goes way back.
"Cosmetics are doing big right now and this has never been done in Macau. So basically, I wanted to be the first one to make it and bring something new to the city," he laughingly explained.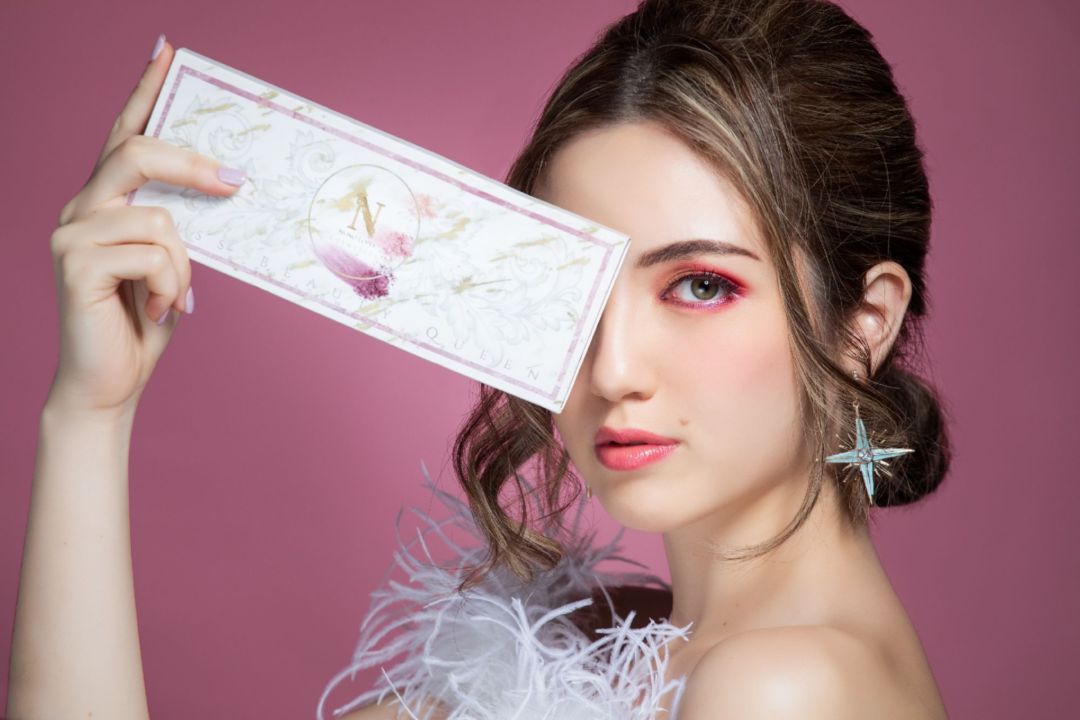 Beauty, as it should always be, is feeling comfortable in one's own skin and knowing that some of our imperfections are what make you who you are. This is exactly what Nuno is doing and capitalizing on.
Looking back to his past,  he said "Growing up, I had these issues on my skin, so for me, having my own cosmetic line is my way of sharing these beauty products to people. Every product I make, I try to include my personal stories to it. And I think that's the main purpose of having these kinds of products–to inspire!"
Gender fluidity is continuously leaving its mark where it is slowly becoming what we often call the norm. When asked, what is his opinion on the growing trend that nowadays, men are also seen wearing makeup, he simply said "I think they should keep their opinion to themselves if it isn't encouraging. We've seen this trend long before when Egyptians men did this too," he smiled.
He claims that his make-up line is animal cruelty-free, produced with vegan ingredients, all manufactured in China and is expected to be launched on his online store, nuno-lopes.com.
"The quality of my product is very much dermatologically safe. Gone are the days when we say something is made in China, this automatically entails something of low quality, but my make up line is definitely safe. It's fabulous!" Nuno added.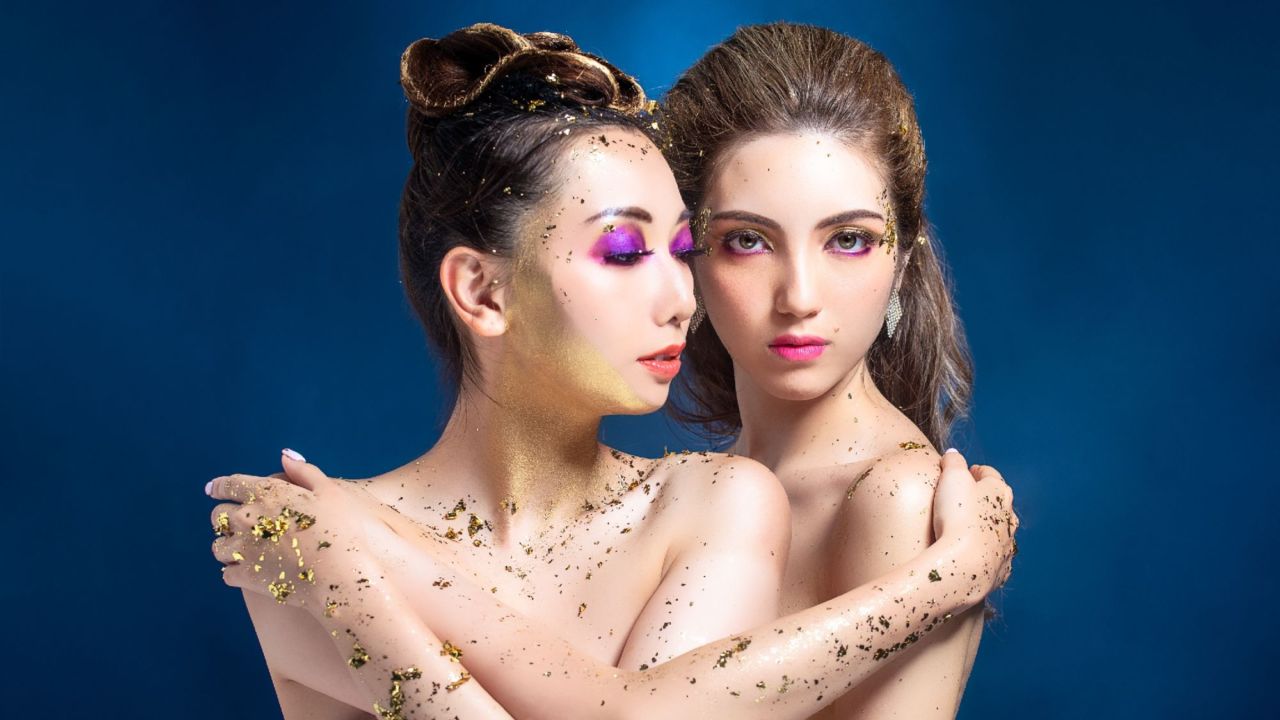 When asked to predict the future of fashion in Macau, he says that more and more local creatives are taking part in the international scene, "But there has to be more. It still has space for improvement, of course," Nuno thinks encouraging creativity, talent and diversification, especially here in Macau where the support from the government is prioritized to the gaming industry, needs to be ramped-up. Just recently, he showed his latest collection of glittering fashion pieces and more gold, of course, at the Silk Road – Macau International Fashion Week 2019, to add to his impressive fashion and beauty centric resume.
Compared to seeing things in only black and white, it is without a doubt that life is better with colors which Nuno is bringing to Macau.
---
Nuno Lopes London – Cosmetics www.nuno-lopes.com
Tags