California-based cosmetics brand Hourglass is taking the world by storm. Their range of gorgeous products are not only great quality but they are a beauty brand with a purpose and aim to produce fully vegan products by 2020.
Here's what we like from their latest range.
Hourglass Ambient Strobe Lighting Blush
(See featured image)
This is my favorite makeup product and I absolutely love it. This blush is the perfect mix of colour and glow, packaged beautifully and works wonders on your skin. The powder blends out onto the skin smoothly and as they aren't too pigmented, they are easy to work with. I tried them on top of Hourglass Vanish Stick Foundation as well as my Giorgio Armani liquid foundation and they don't look cakey or look flat on the skin. It really added a freshness and liveliness to my skin. Available in four shades, brilliant nude, soft lilac euphoric fusion, vivid magenta iridescent flash and cool peach incandescent electra. The soft lilac blend was pleasantly surprising, it was a warm light-to-medium mauve/lilac with a rosy undertone. For a deeper look, just layer on a bit more, they are very build able and smooth in texture. You can also use them to accentuate your current makeup routine, layered atop another blush on your cheeks for an extra dose of shine and color. Each powder is handmade to create the perfect balance of pigment and powder and no two compacts are the same. You can actually open a few and choose the swirl pattern you like most.
Hourglass Ambient Strobe Lighting Blush cost HKD $353.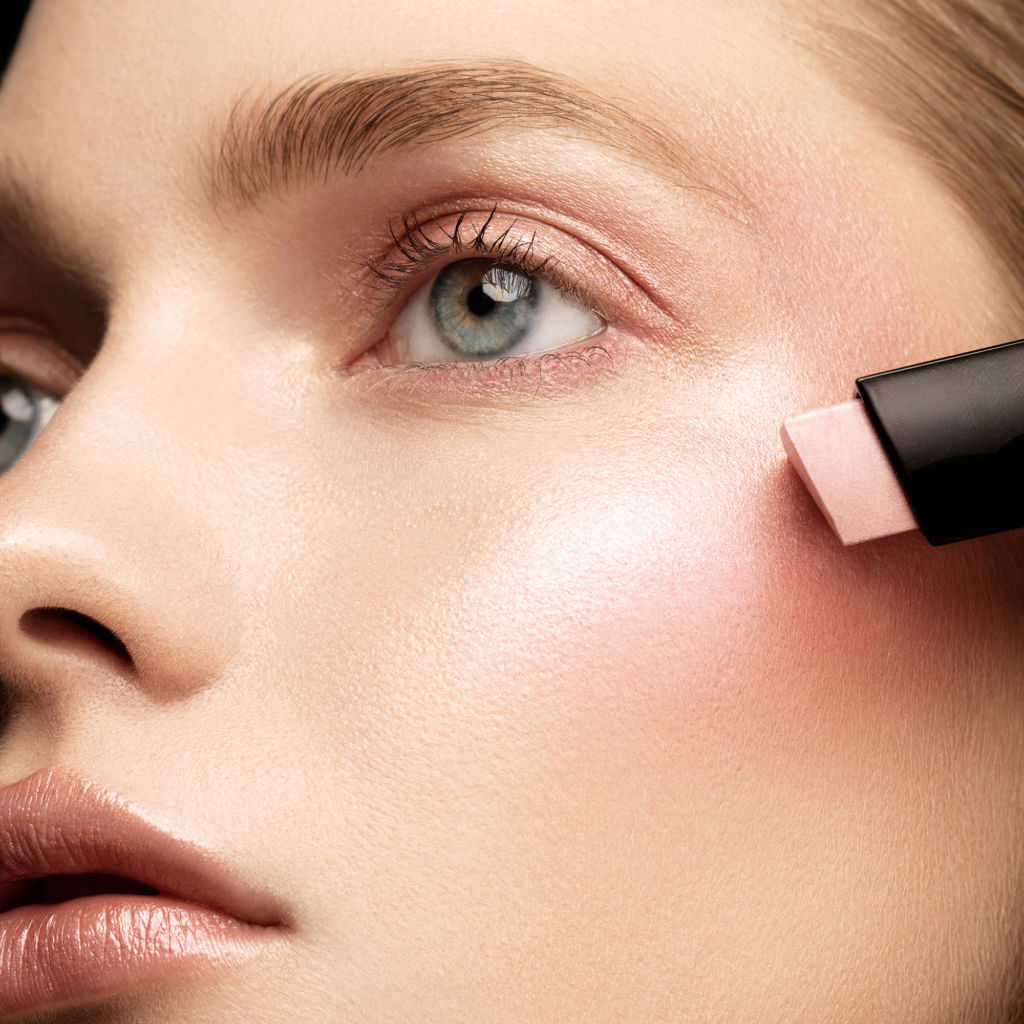 Hourglass Vanish Flash Highlight sticks
These highlighting sticks come in five gorgeous shades– champagne flash, pink flash, rose gold flash, gold flash, and bronze flash. Its a cream highlighter with a lightweight consistency and as soon as you apply it you can see the sheen straight away. I like to use it on my cheekbones, the arch of my brows, bridge of my nose or if you are after that all over glow, apply it lightly underneath your foundation. I've been using the "pink flash" that's easy to use, blends well on top of both a stick and liquid foundation without feeling greasy, or heavy on the skin. It creates a nice dewy glow to your skin and lasts around for a good eight hours before I noticed it fading.
Vanish Flash Highlighting sticks cost HKD $400 each.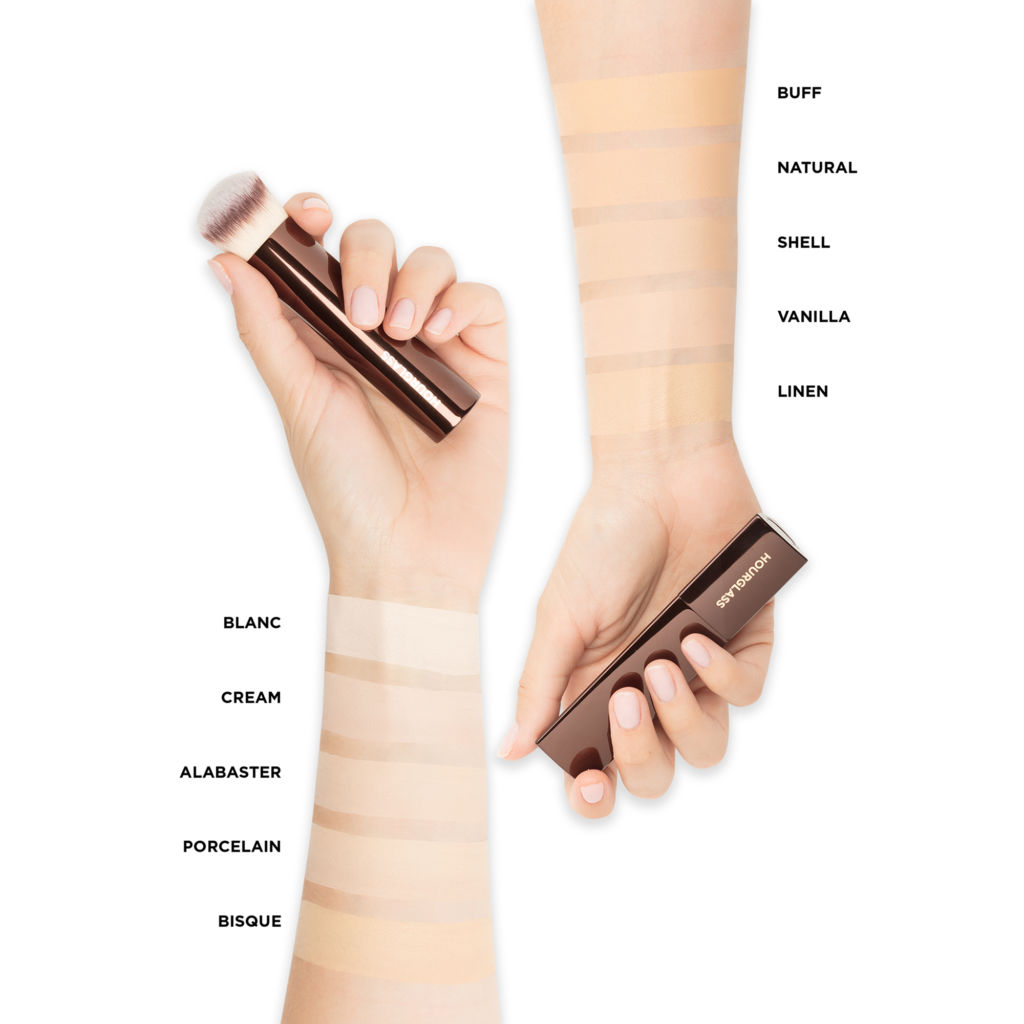 Hourglass Vanish Finish foundation Sticks
The Hourglass stick foundation has quickly become a favorite, despite being a stick foundation.  The Hourglass foundation stick is easy to apply and you can layer it on to achieve the light or heavy coverage you want- also works great as a concealer as well. The formula is quite creamy but does not have a chalky or cakey feel and gave my skin a nice satin finish. They have a great brush that works for easy application but fingers and sponges work just as well. The foundation is available in 26 shades with a good variety of colors for deeper complexions, its' waterproof and long-wearing, lasts about 12 hours. The design of the product and its packaging make it easy to apply to those smaller hard to reach areas- like the creases around the nose.
Vanish Finish foundation Sticks cost HKD $440 each

Hourglass Veil Mineral Primer SPF 15
Some people don't use primer, others swear by it. I sit on the fence with this one. This primer not only helps makeup stay on longer but also contains some skin benefitting properties and sun protection. Apply one full pump to clean, moisturized skin prior to makeup application or just on clean skin after toner. It spreads easily over the skin, isn't thick or silicone like in texture. It has a beautiful, silky texture and leaves the skin feeling fine and smooth and it also smells nice. It is water resistant and I noticed my makeup held well when I was sweating. While its suitable for all skin types, I found it worked really well on my normal to combination skin and I noticed my makeup held much longer than usual. It is a bit on the pricey side but if you are worried its not for you, try their travel size first and see how it suits your skin.
---
Hourglass Cosmetics are available at Lane Crawford Times Square, IFC, and Canton Road or online at www.lanecrawford.com.hk
Tags
Related Posts