What's the best way to get that bronzed glow that summer usually imparts despite living in the concrete jungle? It's none other than adding a touch of warm tones to your skin with the best bronzers in the world of beauty right now. This particular product will highlight your facial features and lift up your mood all day long. We rounded up the best bronzers for you to grab this summer to achieve that gorgeous glow.
Dolce & Gabbana Solar Glow Illuminating Powder Duo
(See featured image)
If only we could travel to Italy right now and venture on an island escape, we'd be donning sun-kissed skin today. The good thing is we've found a secret trick thanks to Dolce&Gabbana's Solar Glow Illuminating Power Duo. This beauty hack will give you a healthy glow of the Mediterranean that will be the envy of your friends. We love the vibrant colors of the whole packaging dotted with Dolce&Gabbana's iconic patterns. It's suitable for all skin tones and enables the complexion to be enhanced with illumination, color, and bronze all day long. Sample the two existing solar glow bronzing products from the exquisite range that are joined by two new additions created to bring freshness and incredible radiance to the skin. The Solar Glow Illuminating Powder Duo is priced at HKD $530.
The Promenade Shops Galaxy Macau, Estrada da Baia de Senhora da Esperanca, Cotai, Macau, +853 2888 0888, www.galaxymacau.com
New Yaohan 90 Avenida Doutor Mário Soares, Macau, +853 2872 5338, www.newyaohan.com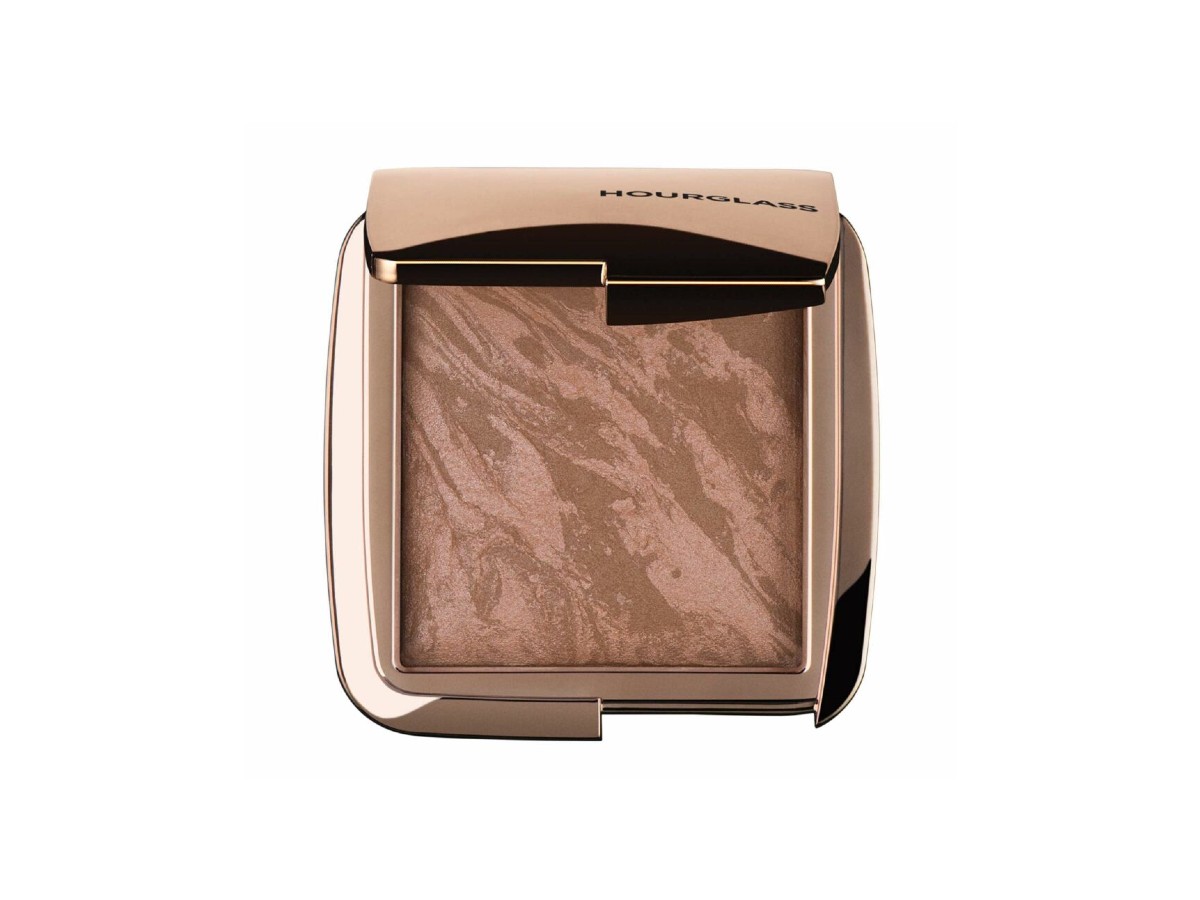 HOURGLASS AMBIENT LIGHTING BRONZER
No time to go to the beach or the pool? You can still rock a natural tan with Hourglass' Ambient Lighting Bronzer. It's easy to sweep over the skin and perfect for those Instagram selfies. We love the radiant finishing touch that gives the skin a healthy glow. The product is actually popular for its airy and lightweight properties. Unlike other traditional bronzers, this product uses photoluminescent technology for seamless blending and color transitions. The Hourglass Ambient Lighting Bronzer can be used alone for subtle warmth and contouring or paired with Ambient Lighting Powder to create depth and dimension of facial features. It's priced at HKD $460.
Hourglass Cosmetics T Galleria by DFS, Macau, Shoppes at Four Seasons, Estrada Da Baía De N. Senhora Da Esperança, S/n, Cotai Strip, Macau, +853 2828 2833, www.dfs.com
Hourglass Cosmetics Lane Crawford, 3 Canton Road, Tsim Sha Tsui, Hong Kong, +852 2118 2288, www.lanecrawford.com.hk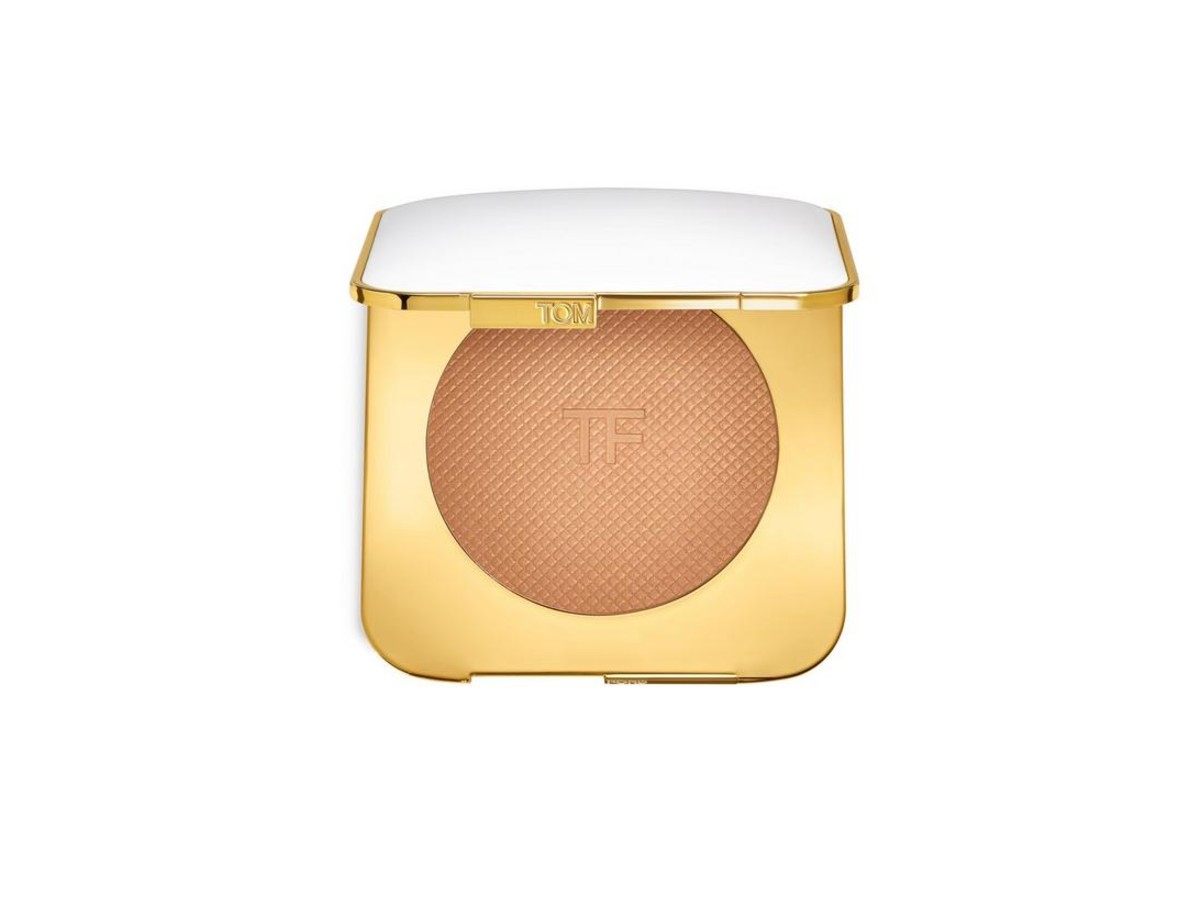 TOM FORD SOLEIL GLOW BRONZER
Bronzer should be a beauty staple on your make-up kit. It's not just about having a sun-kissed look, it can be used on a regular basis to add depth to your overall make-up look. And if you haven't tried Tom Ford's Soleil Glow Bronzer, you're missing out on a great beauty product. This silky bronzing powder features specialized pigments that give the skin added radiance. We find the formula remarkably infused with a luxurious blend of plant-derived butters–cocoa-seed butter, mango seed butter, and Amazonian capuacu butter. These ingredients all aid in nourishing the skin and providing it with a protective layer. Investing in a good quality bronzer is the best advice we can give you. And, you can't go wrong with Tom Ford's Soleil Glow Bronzer priced at HKD $540.
Tom Ford Shop 1029, Level 1, The Boulevard, Studio City Macau, Cotai, +853 2885 2600, www.tomford.com/beauty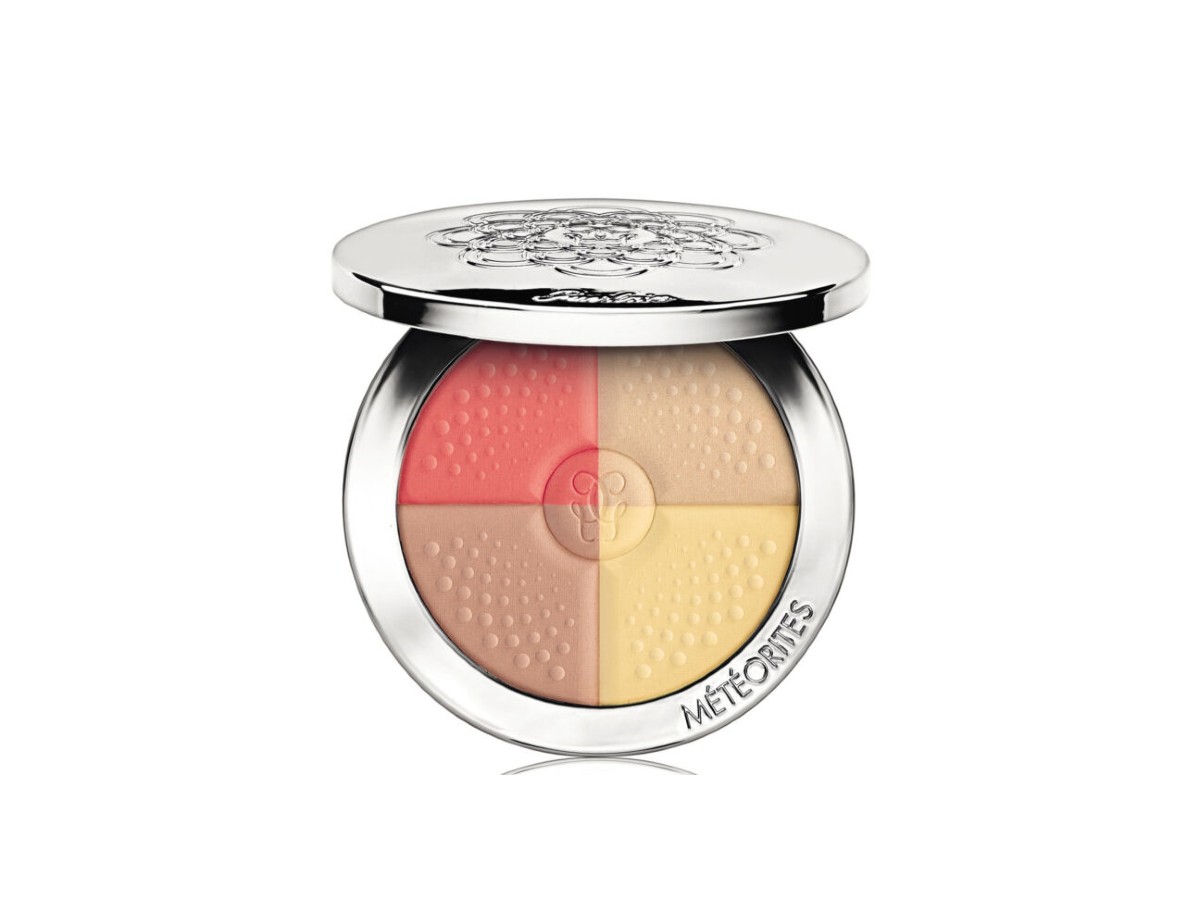 GUERLAIN'S MÉTÉORITES COMPACT
The Guerlain Meteorites Compact may not exactly be a bronzer but it complements any make-up routine through its mattifying component. We suggest using the powder as the final touch up for its finely pressed characteristic that color corrects just like an Instagram filter. It's priced at HKD $510 for 8g and worth the splurge because you can use it all year long. You'll find the harmony of four beautifying shades that enhance every skin tone with just the right dose of light. This practical product also possesses an anti-shine function while preserving hydration in the pores. The blurring texture reduces any signs of imperfections for glowing skin with a velvety feel.
Guerlain is also available at Lane Crawford
Guerlain New Yaohan Macau, Avenida Doutor Mário Soares n˚90, Macau, www.guerlain.com/hk
Guerlain T Galleria By DFS, Macau, City of Dreams, Cotai, +853 8791 8400, www.dfs.com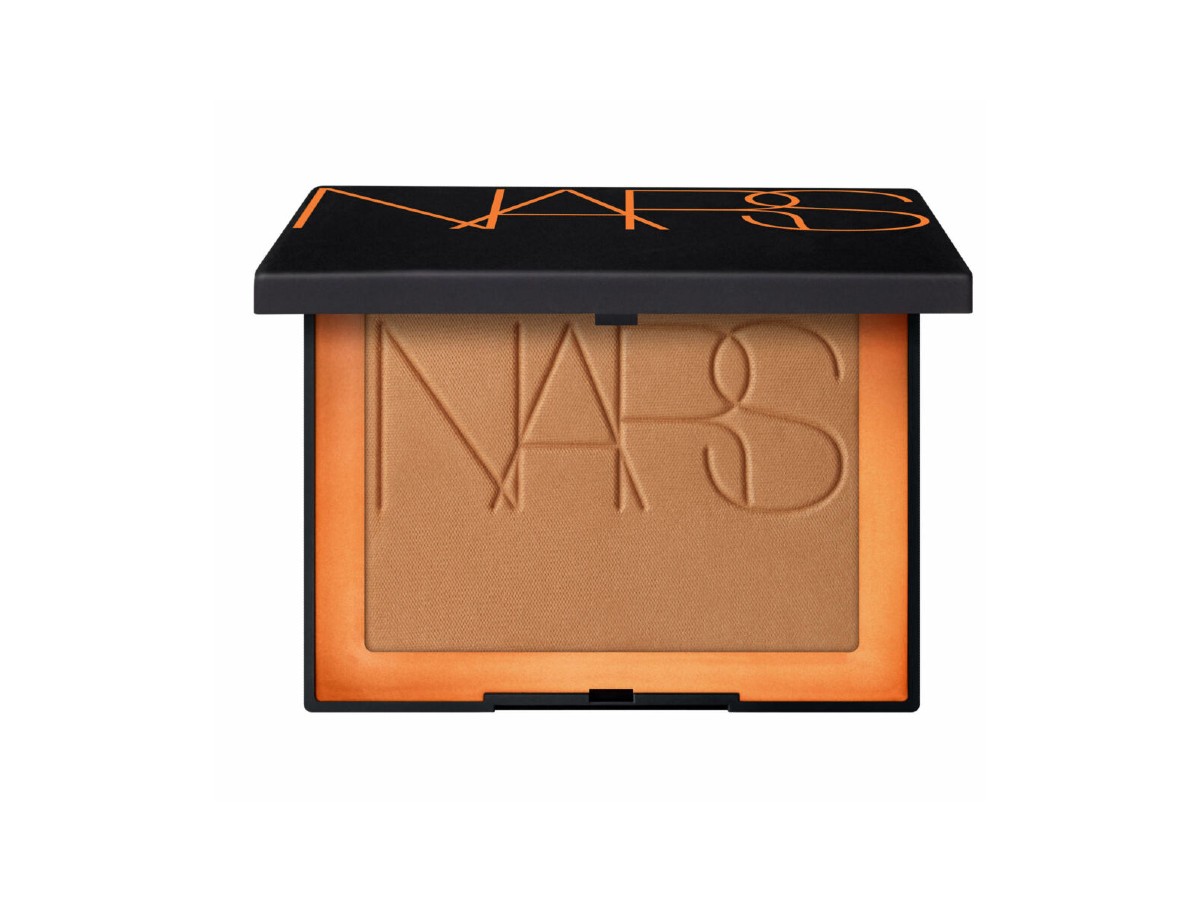 NARS THE BRONZING COLLECTION
The art of applying bronzer can be challenging but with the bronzing collection by Nars–it's easy as pie. This summer essential on your beauty cupboard can be worn fuss-free. We suggest that you give the Nars Matte Bronzing Powder a try. With new shades, new packaging, plus a new matte formula, you'll be sporting a soft, sultry warmth on your skin in no time. You can also pair it with the Nars' Afterglow Lip Balm available in the iconic Laguna shade. The oil-infused lip tint hydrates and nourishes lips and goes perfectly with this bronzing powder. It's comfortable to wear every day and we love that the formula gives a non-drying feel often found in other bronzers. The Matte Bronzing Powder is priced at HKD $350.
NARS T Galleria by DFS, Macau, Level 1, City of Dreams, Estrada do Istmo, Cotai, Macau, +853 8868 6688, www.cityofdreamsmacau.com
NARS FSS Pacific Place Shop, Shop 161, L1, Three Pacific Place, 88 Queensway Road, Admiralty, Hong Kong, www.narscosmetics.com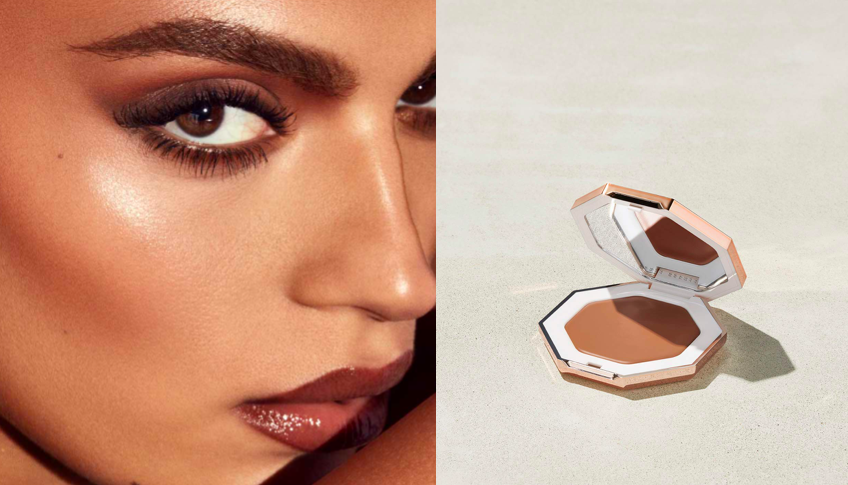 Fenty Cheeks Out Cream Bronzer
The buzz of the beauty world right now, Fenty Cheeks Out Cream Bronzer is definitely worth the hype. Where do we start? It's light as air, easy to blend, and sweat resistant. This non-greasy cream bronzer is available in seven no-fuss shades for all skin tones. The packaging is sleek and the texture is buttery. This product definitely delivers a natural-looking bronze that actually looks and feels real. Holiday skin is just a fingertip away with Cheeks Out. Of course, we also love that it's fragrance-free, oil-free, paraben-free, and sulfate-free. To achieve a fresh summer look, pair it with the Cheeks Out Freestyle Cream Blush.
Fenty Beauty T Galleria by DFS, Macau, Shoppes at Four Seasons, Estrada Da Baía De N. Senhora Da Esperança, S/n, Cotai Strip Level 1, Shoppes At Four Seasons, Macao, +853 2828 2833, www.dfs.com
Fenty Beauty www.sephora.hk
Tags