Summer is coming to a close, and as much as we loved it, we're looking forward to autumn with anticipation. With cooler temperatures and a shift in style in the city, it's time to look ahead and get ready for fall – here are some fashion-forward brands to check before the next season arrives.
It seems that the spirit of the new season is building up to be a blend of sassy streetwear, sharp tailoring and a splash of sparkling metallic if you're bold enough to try it. No matter how you dress up for the season, look to these fashion houses for some guidance and you'll never go wrong.
Maison Kitsuné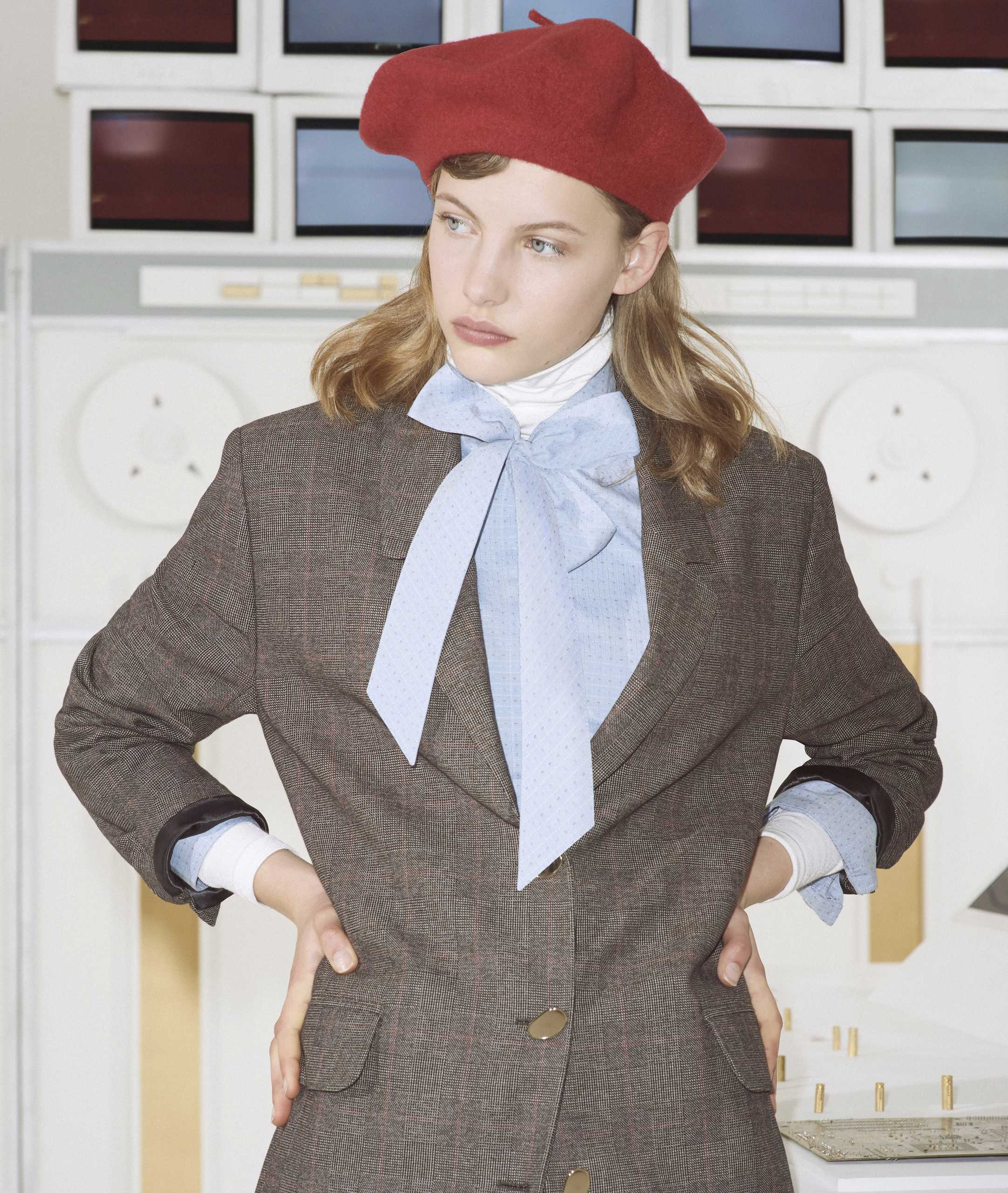 Why not go with a bit of geek chic during the laid-back season of autumn. Take inspiration from the master designers of Maison Kitsuné. Their new collection is packed with essences of classic fashion, meticulous details, and creative fabrics, colors, and prints.
Try creating a sense of contrast by boldly mixing and matching outfits. The brand is known for their combination of retro and future elements, all presented with a feminine touch. We love their suit jackets with enlarged proportions that are super cool to match with trousers or wrap-around skirts. Don't forget to accessorize with a tote bag, a scarf or a beret. Gildas Loaëc and Masaya Kuroki, co-founders and artistic directors of Maison Kitsuné outdid themselves with the exciting new collection called 'Dream Amplifier'. The best news? They ship to Macau if you order online!
Maison Kitsuné available online or from Maison Kitsuné boutique in Hong Kong
For more details, visit www.maisonkitsune.fr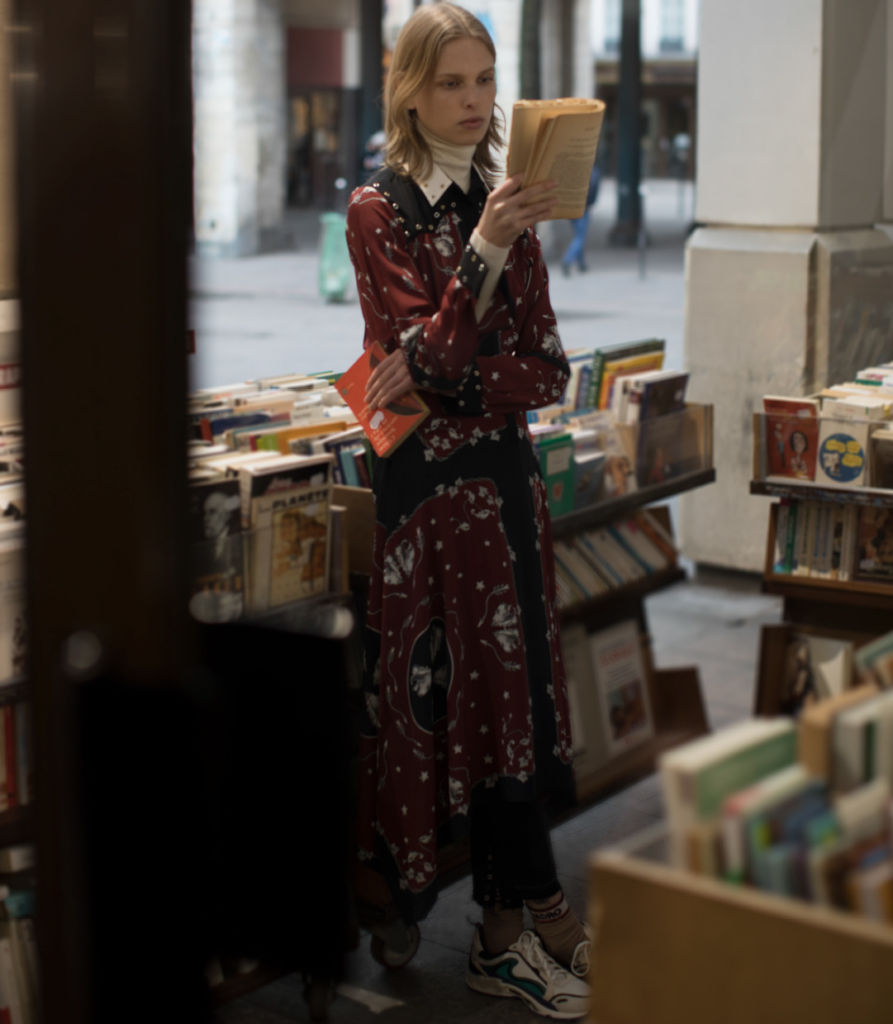 Sandro
We've already affirmed that there is a retro throwback feel in the prevailing style trends this fall, and fashion powerhouse Sandro is leading the way. Upgrade your wardrobe with these sophisticated and yet minimalist streetwear pieces which pay tribute to the seventies, and the colors of the time – camel, mustard, brown, and a palette which pairs well the autumnal tones of the season.
Sandro Homme has also reinterpreted an iconic 70s duffle coat with large corduroy stitching. Add a smart element to your OOTD with leather moccasins. While corduroy is the heart of this impressive collection, we also adore their balance of cashmere and suede calfskin. The brand has also incorporated streetwear references such as the hoodie, work jacket, trucker jumper and overshirt with a crossbody bag to complete a perfect look. It appears dapper dressed in an ironic spontaneity of youth is the wardrobe codes for this creative Parisian studio.
Sandro Galaxy Macau, Shop G060, The Promenade
ASH 
(See featured image above)
French-American actress and it girl Camille Rowe is the face of the ASH fall/winter campaign. It's easy to be captivated by Rowe's easy elegance and her cool attitude – she is the perfect muse and leads our Pinterest board at the moment.
Taking us on a sartorial journey to Paris, we love the cold weather ready looks of leather jackets, heavy knitwear, and shearling coats from ASH. They have something for all kinds of fashion tastes. They merge minimalism with a dash of opulence in the form of metallic fabrics, bold and bright color linings on certain pieces and an overall Instagrammable look. Whilst maintaining the ethos of the brand's designs, ASH is riding on the same wave we've seen on the runway where fashion is leaning over practicality and wearability. Remember that you're not just buying clothes – you're investing in a fashion piece you'll probably wear until winter.
ASH Hong Kong Concept Store Shop OT309, Level 3, Ocean Terminal, Tsim Sha Tsui, +852 2118 2450, www.ash.com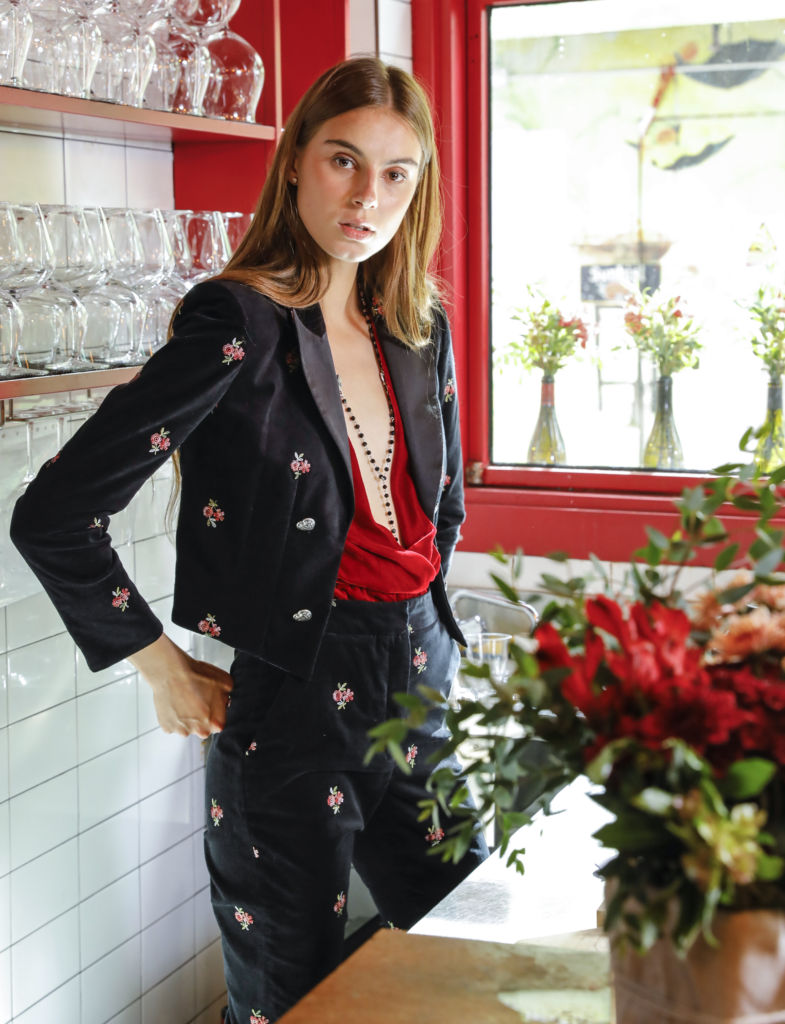 The Kooples
Celebrities and it girls are wearing The Kooples for a reason. As their Fall-Winter 2018 woman collection hits the stores, we understand why. There is a strong sense of characterization in every piece. There is a certain charm, feminine playfulness, and strength voiced that transfers onto anyone who wears it. Subtly balancing grunge and baroque, the seasonal mini-collections oozes a sharp style without losing its creative aspect.
Every woman is represented from sublime silhouettes to floral prints and airy silk muslins. Our must-have items include the pieces adorned with pearls embroideries, strass jewels and shiny Lurex threads which add shimmer to this season's looks.
The Kooples Pacific Place, 88 Queensway Admiralty, Hong Kong
1-3 Queen's Road East, Wan Chai, Hong Kong, www.thekooples.com
Tags
Related Posts