As the season changes from summer to winter, we see a glimpse at what fashionistas will be wearing come the cooler season as seen in street style photos and OOTD shots in various social media platforms. Utility gear, luxurious outerwear, and strange pants are just a few of our street style predictions, accessorized with various sizes of pockets and bags. Undeniably, fashion has been overpowered by fashion enthusiasts and models alike wearing fanny packs and cross-body bags for over a year. But instead of fading away, this trend is picking up steam thanks to fashion brands like Ambush, Rick Owens, Fendi and Dries Van Noten's fall/winter 2019 collections which include covetable new cross-body bags for men.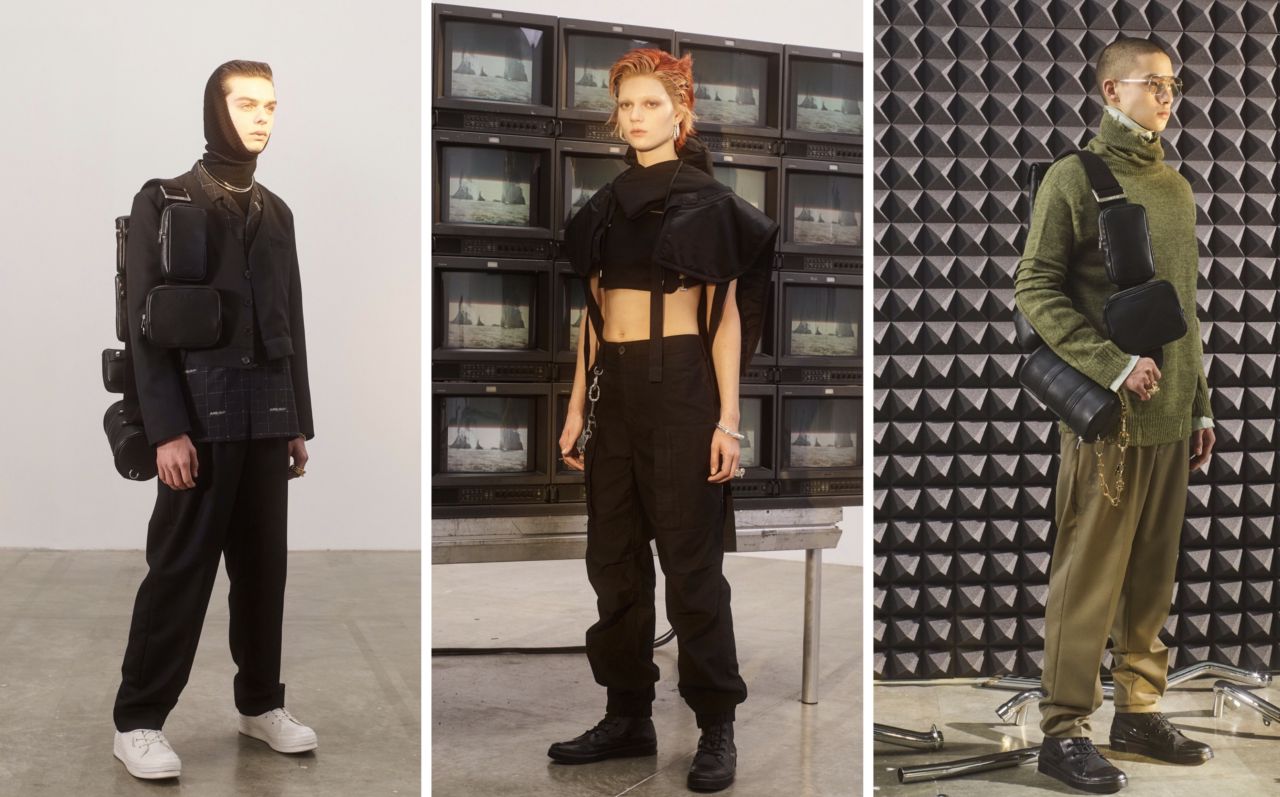 AMBUSH
The theme revolves around freezing the beach. Imbuing something of a futuristic alien vibe into her compelling ready-to-wear line defines this fall/winter 2019 menswear collection. It is about being on the go with a sense of comfort through the use of cotton and wool. Cotton sweaters have a faded look that looks like when a piece of clothing has been bleached by the sun. Pants have a snowboard kick, and jackets are technical, insulated, but most of all, interesting, retaining a relaxed but decisive character with the touch of grunge and street because of its body bags, both slung and body contouring.
Ambush www.ambushdesign.com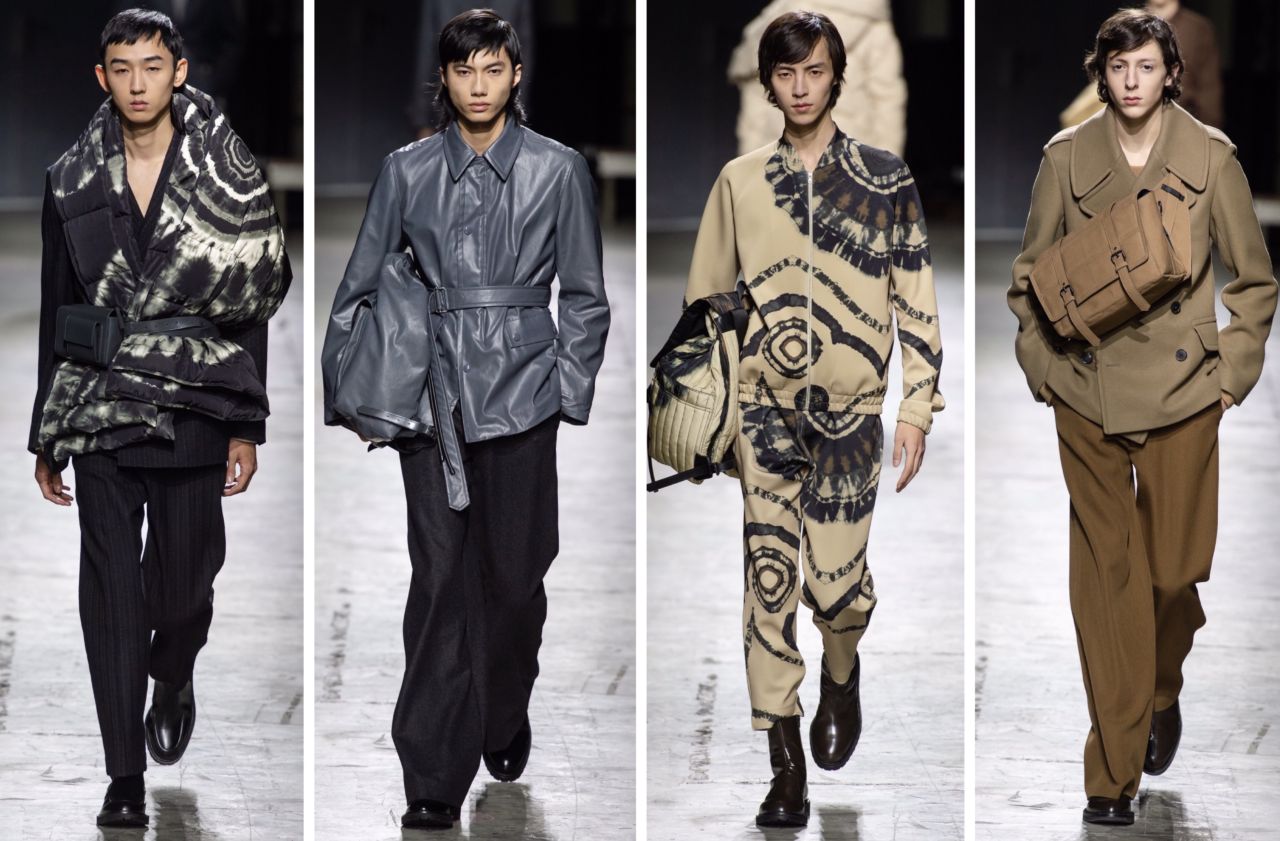 DRIES VAN NOTEN
For Dries Van Noten, the fall/winter 2019 menswear collection dials back the sportswear and shows the next generation, tailoring. A sure standout is the purple psychedelic dandy suit. Dries Van Noten is wise enough to deal with the turning of the tides with a certain urbane amusement. The label emphasizes dressing well, thinking clearly, keeping a sense of what's important when all around are losing their heads, with a little bit of an edgy street vibe and the use of the brand's big bags.
Dries Van Noten Morpheus Boutique, Morpheus at City of Dreams, Cotai, Macau, +853 8868 8888, www.driesvannoten.com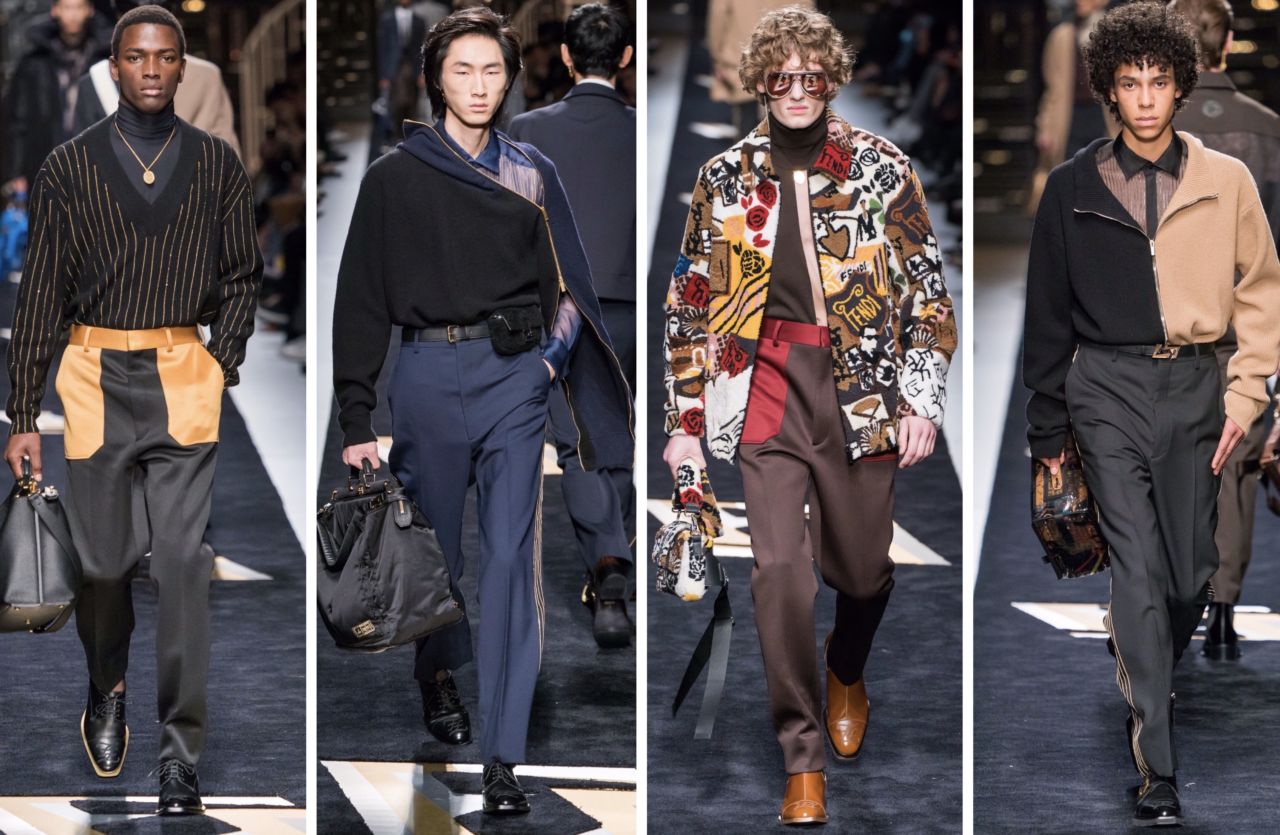 FENDI
Paying homage to Karl Lagerfeld's legacy in the fashion industry, Fendi's fall/winter 2019 menswear collection brings to life the fashion icon's last sketches which include a strong-shouldered double-breasted jacket with a shawl collar on the right and a notch on the left. Asymmetry in menswear is typically defined by symmetry. Tailoring is one starting point for the series of complementarily opposing dualities that run throughout the lineup–the half-and-half jackets, interplay of calligraphic monograms and futurist logos, and kinkily veiled back-and-forth between transparency and shine. The collage print on suitcases, plastic trenches, and a voluminous seamless piumino are made up of a lovingly assembled cache of the notes and images. The collection is a wearable expression of Lagerfeld's encyclopedic knowledge and history of self-expression through menswear.
Fendi Shoppes at Four Seasons, Shop 1102, Level 1, Cotai, Macau, +853 8791 8000, www.fendi.com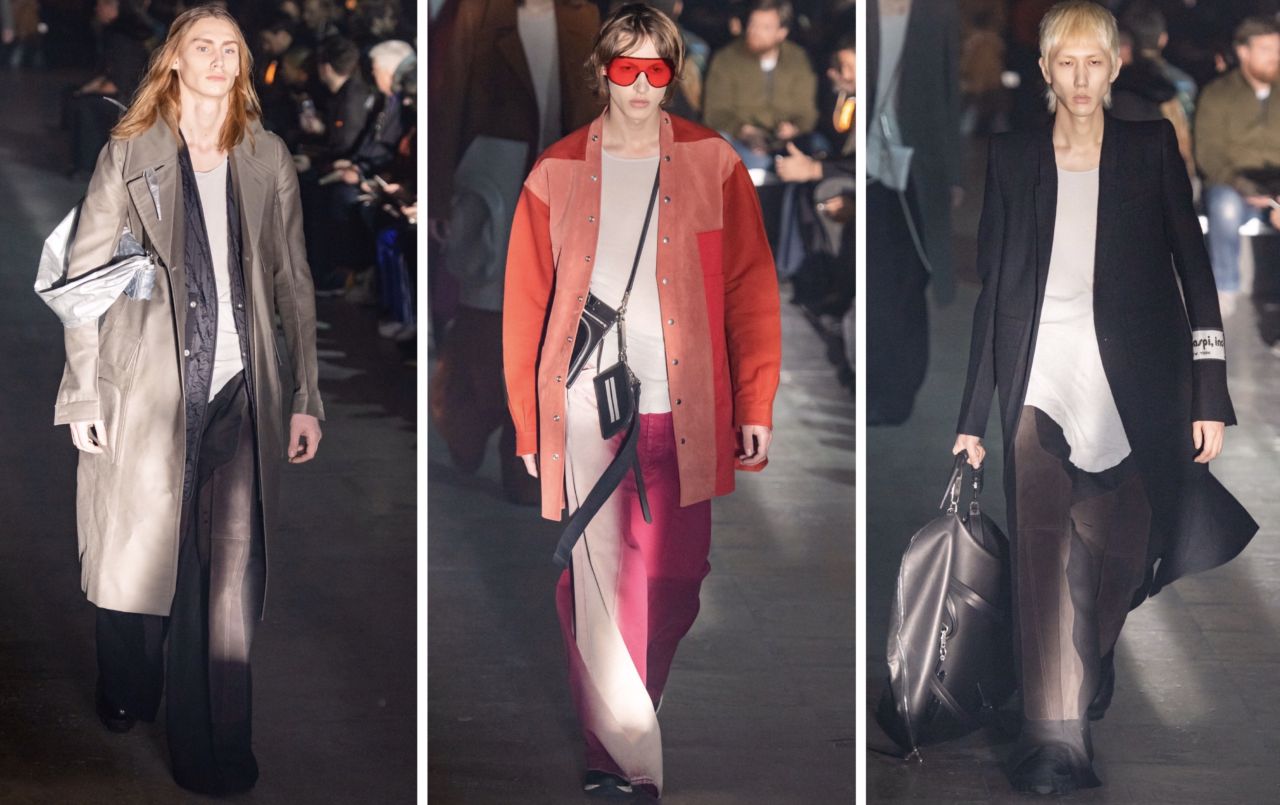 RICK OWENS
The Rick Owens fall/winter 2019 menswear collection can be summed up as a glammed-up version of the brand and shows how to enjoy excess yet remain balanced. Designed by two designers, the collection is accessorized by platforms, of course, either in sandals or rubber-gusseted boots, drawing from the glam rock band, Kiss' aesthetic of feminized testosterone. The incredible round-shouldered napa shearlings, oily tight black jeans, soft knit cotton tank tops, hard-shouldered and quadruple-pocketed slim-cut overcoats, knit shorts and bag hardware, and the wool-out patched bombers are all urgently attractive, demonstratively different, and compellingly kinky pieces.
Rick Owens Antonia Macau, Shoppes at Parisian, Shop300, Level 3, The Parisian Macao, Cotai, Macau, +853 2877 0492, www.rickowens.eu/en/MO
Tags
Related Posts