Taking care of our health and well-being has become a priority during these challenging times. It's not just about hitting the gym, going for a run, or extreme physical activity. Even mindful meditation and simple stretching are all part of a well-rounded routine that will help your physical and mental state of being. It's also important to have functional and stylish activewear pieces to ensure comfort and convenience. Not only will it motivate you to stick to your health goals but having the right activewear pieces can truly make a huge difference to your mindset. We rounded up the best places to buy activewear both Macau and Hong Kong, so you don't have to do the hard work!
lululemon
(Featured image above)
Gone are the days of the difficult search for suitable activewear in Macau. lululemon is on top of our list for its popularity and prominence when it comes to fashion and function. Situated at The Venetian Macao, this store is your ordinary retail center for fitness apparel. The brand aims to create a community experience for lululemon apparel wearers and most importantly, fitness enthusiasts. lululemon pairs art, culture, functionality, and aesthetics with many of their products. Fabrics that keep you comfortable are made of premium quality in the market. We love the variety of style that allows you to work out while managing to maintain its shape. Check out the lululemon store for yourself and be inspired to get fit while looking amazing!
lululemon Shop 980 Grand Canal Street, Level 3, Shoppes at Venetian Macao, +852 2843 8121,  www.venetianmacao.com, www.lululemon.com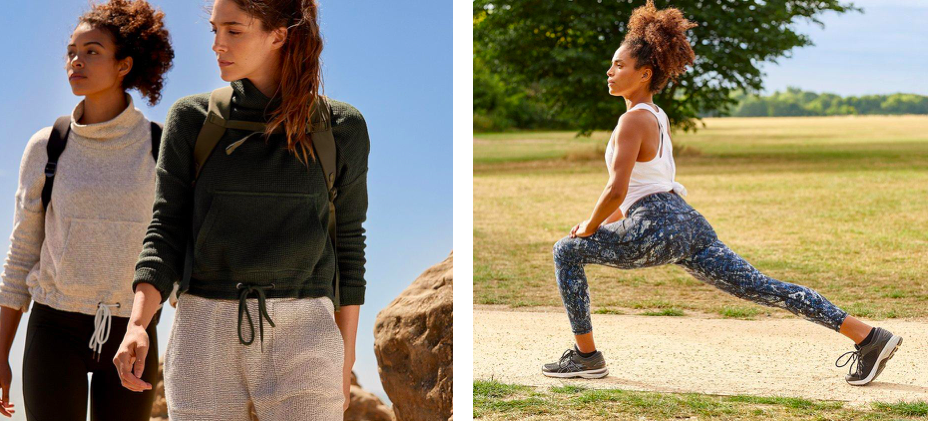 Sweaty Betty
Walk around the shop to find Sweaty Betty's entire multi-sport activewear range including its famous bum-sculpting leggings and sports-luxe pieces. You'll easily discover an elite line-up for running, yoga, workout, swimming, and skiing. Find surprises in every corner with complimentary services offered at their ifc mall store. It includes monogramming, kombucha on tap, and personal shopping alongside complimentary classes. The relaxed but stylish décor is designed in-house, with the London urban-inspired interior design and styled mannequins alongside the brand's signature fun quotes and neon signs. You'll definitely have fun shopping for pieces that you can wear all-year-round.
Sweaty Betty Shop 1028 Podium Level One, IFC Mall, 1 Harbour View Street, Hong Kong, +852 5190922, www.sweatybetty.com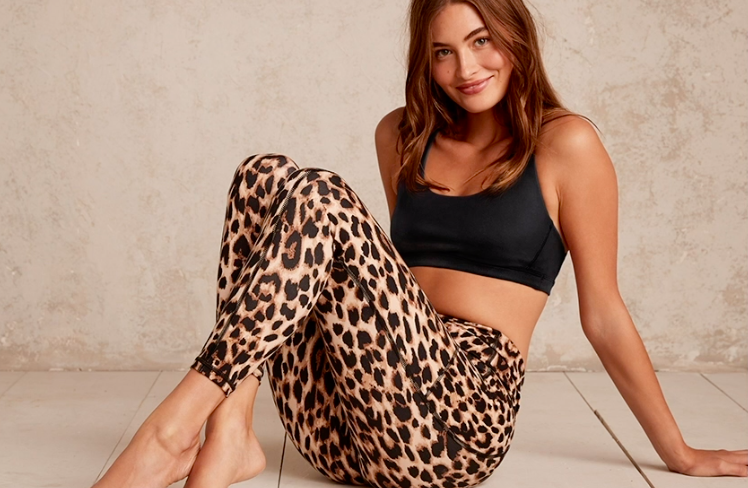 Victoria's Secret
Synonymous with lingerie and underwear, a lot tend to forget that Victoria's Secret offers a variety of other products including perfumes, cosmetics, bags, and sportswear no less, under the Victoria Sport line. With the tagline "It takes a great bra brand to make a great sports bra", expect premium quality sports bras in a range of designs. Workout in style just like your favorite angels, check out the Victoria's Secret Flagship Store at the Grand Canal Shoppes The Venetian Macao or visit their website.
Victoria's Secret 725, Market Street, Level 3, The Venetian Macao, Estrada da Baía de Nossa Senhora da Esperança, Cotai, +853 2882 8485, www.victoriassecret.com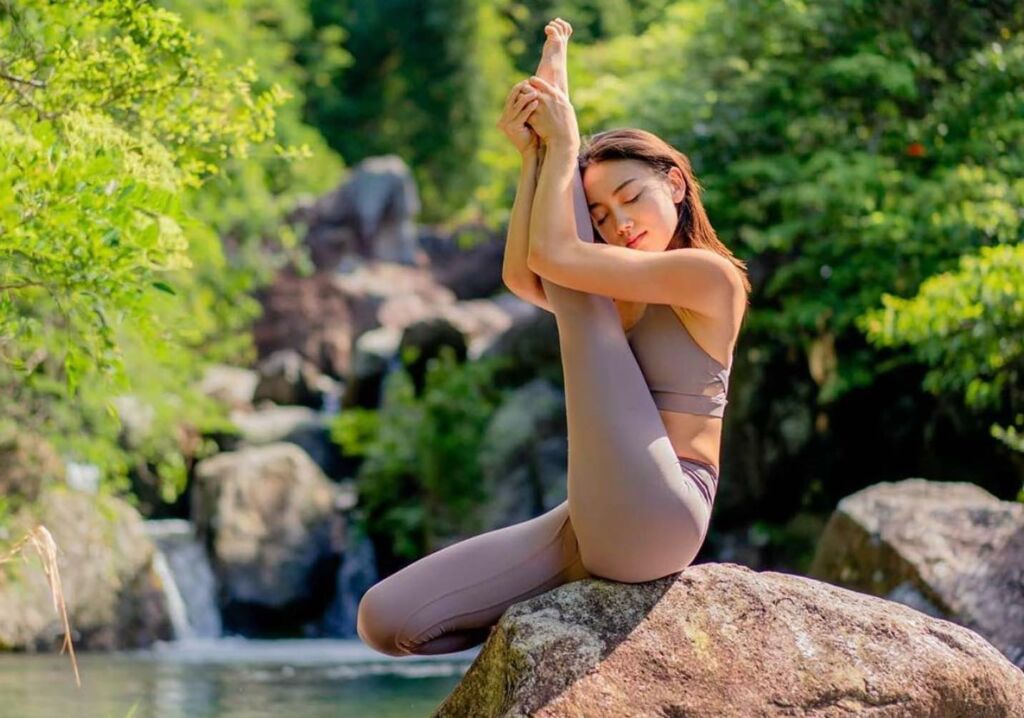 Rising Lotus
Established in Hong Kong just a few years ago, Rising Lotus is gaining popularity locally for creating comfortable, functional, and stylish activewear. As the name suggests, the brand takes inspiration from the lotus flower blooming out of the darkness and radiating into the world. It strives to make every individual who wears their products look good and feel good. The pieces are professionally designed in Hong Kong, fabrics carefully sourced in Taiwan, and meticulously manufactured in China. Currently, its products are only sold online with express shipping service to Macau for a fee of HKD $40.
For more details, visit www.risinglotus.com
Rising Lotus www.risinglotus.com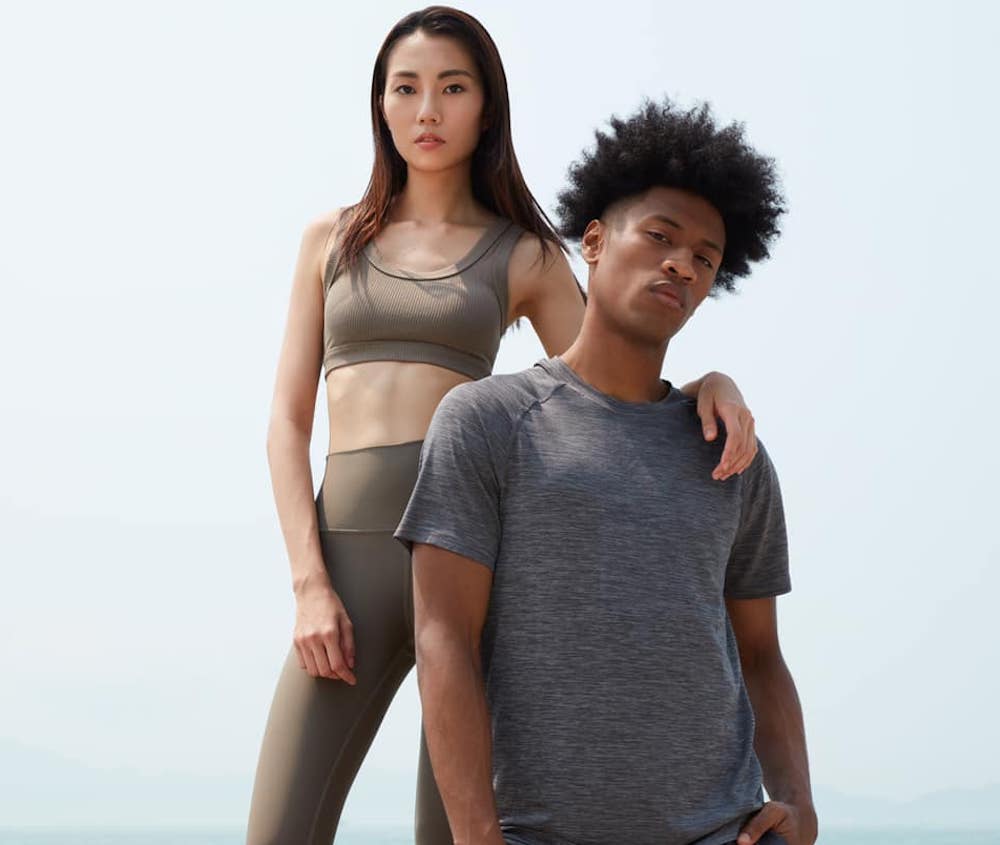 Caelum Greene
If you're looking for an interesting selection of clothing for your next physical exercise, head to Caelum Greene to browse more options. The brand follows the core values of sustainability and overall wellness for both men and women. A multi-brand comprised of athleisure and lifestyle fashion concept designed for the modern-day mindful consumer is how Caelum Greene describes itself. You'll see a good following on their pages who are like-minded individuals committed to a greener, more sustainable choice when it comes to style and quality.
Get them online at www.caelumgreene.com
Caelum Greene www.caelumgreene.com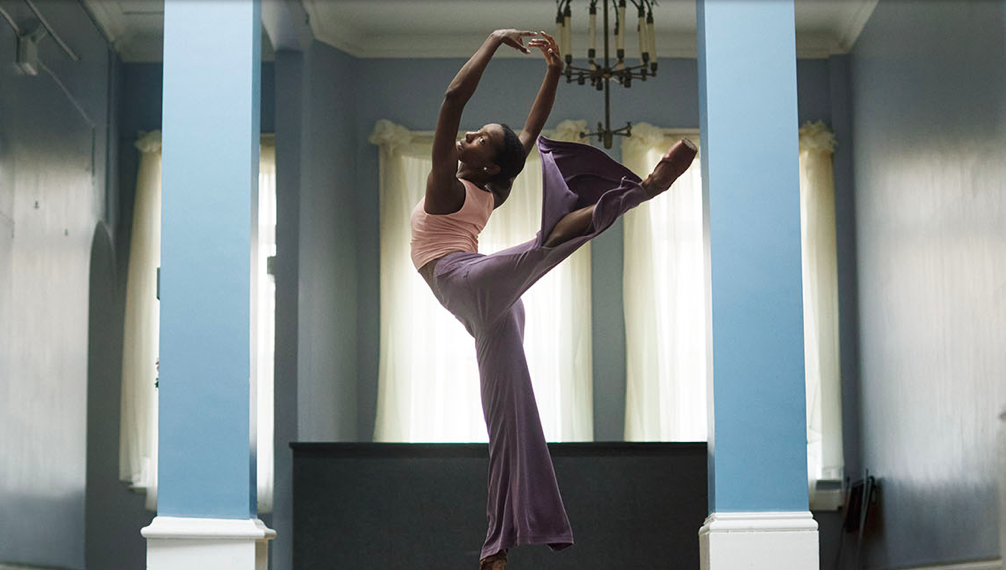 Superdry Sport
This British contemporary clothing brand Superdry takes inspiration from Americana and Japanese graphics. And while it is commonly known for ready-to-wear everyday pieces, it also offers a wide variety of activewear pieces under the Superdry Sport. Products range from basic sports bras and leggings to puffer jackets that can be used for more extreme sports and weather conditions. Superdry has a store branch located at the Grand Canal Shoppes at The Venetian Macao, pay a visit if you will or check out its website to browse all its product offerings.
Superdry 819, Grand Canal Street, Level 3, Shoppes at Venetian, The Venetian Macao, Estrada da Baía de Nossa Senhora da Esperança, Cotai, +853 2882 9325, www.superdry.com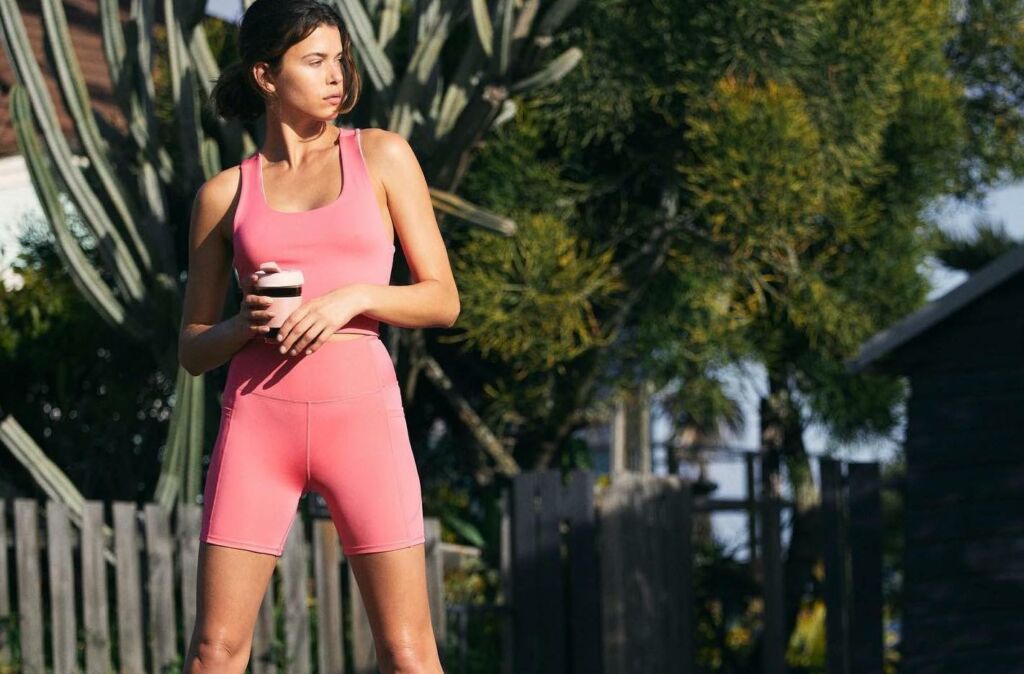 Cotton On Body
 A sub-line under the Cotton On brand, the Australian clothing line caters to a fun and healthy lifestyle. The line started initially with intimate and sleepwear pieces. But in keeping with its Australian roots and adapting to current trends, it soon expanded with activewear pieces seeing the demand from its customers who want more than just ready-to-wear pieces. Visit any Cotton On branch in Hong Kong or shop pieces online at www.zalora.com.hk
Cotton On Mong Kok 25 Nathan Rd, Mong Kok, Hong Kong
Cotton On Causeway Bay  99 Precival Street, Floor 2, Causeway Bay, Hong Kong
Cotton On TST 36 Granville Rd, Tsim Sha Tsui, Hong Kong
Cotton On Central  2-10 D'aguailar Street, Shop A & B B/F & G/F, Hong Kong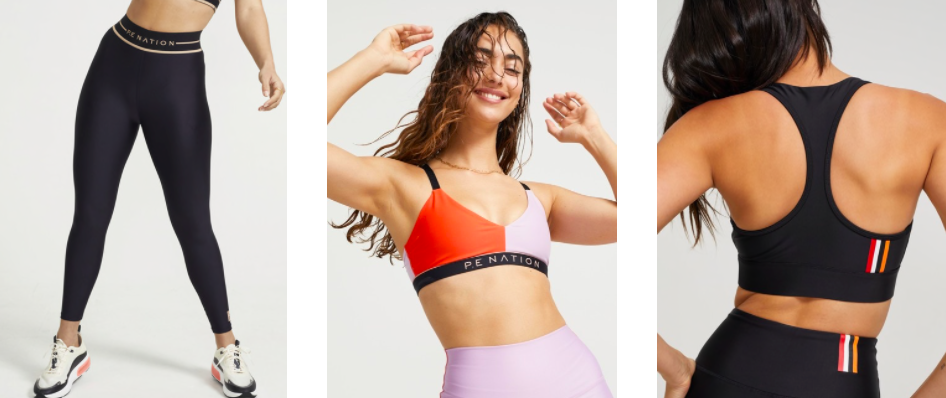 P.E. Nation
P.E Nation was first conceptualized in Australia by Pip Edwards and Claire Tregoning. Now, the brand is also popular in Asia offering women great options when it comes to activewear. With designs that exude characters of fit, strong, bold, individual, fun, and independent, the choices are plenty for fashion and health seekers. The brands' street-meets-sportswear offering has expanded to include extremely technical activewear, nostalgic 90's streetwear, performance snow gear, accessories, fashion denim, and now, a basics range.
For more details, visit www.pe-nation.com
P.E Nation www.pe-nation.com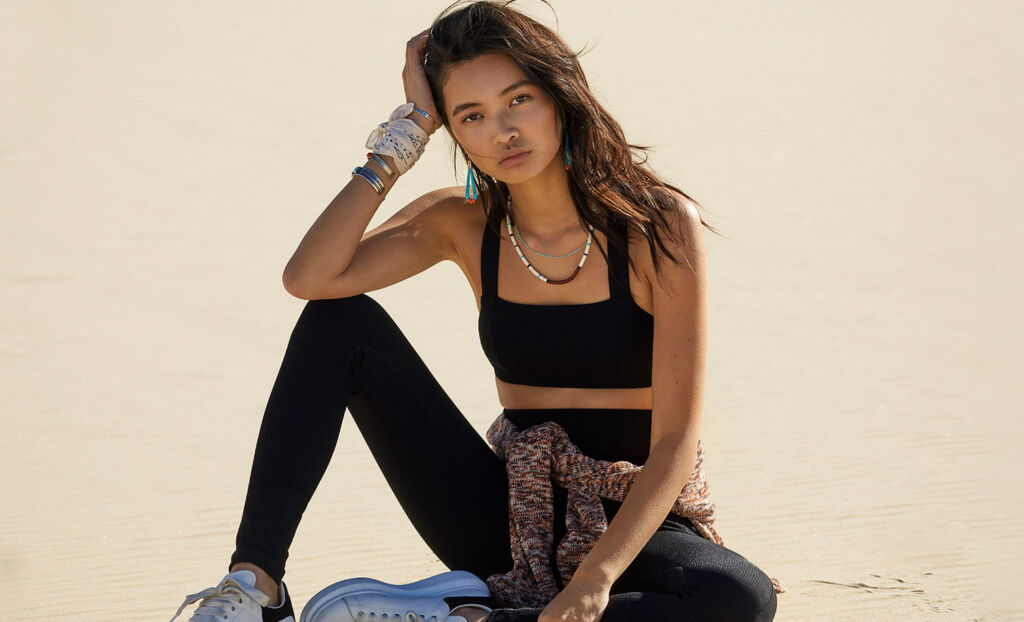 The Upside
Staying inspired to meet your fitness goals is fuss-free with fantastic pieces at The Upside. Embodying the philosophy of a healthy lifestyle made attainable through activewear, The Upside's journey from New York and Sydney to Asia through Lane Crawford is quite a heaven-sent for fashionistas. The brand's bold move focuses on sartorially sophisticated and time savvy individuals who lead demanding lives but cherishes their well-being. Hailed as one of the top activewear labels in the global market without abandoning functionality or premium style, you'll certainly be investing in classic pieces with every purchase at The Upside.
For more details, visit Lane Crawford or www.theupside.com
The Upside www.theupside.com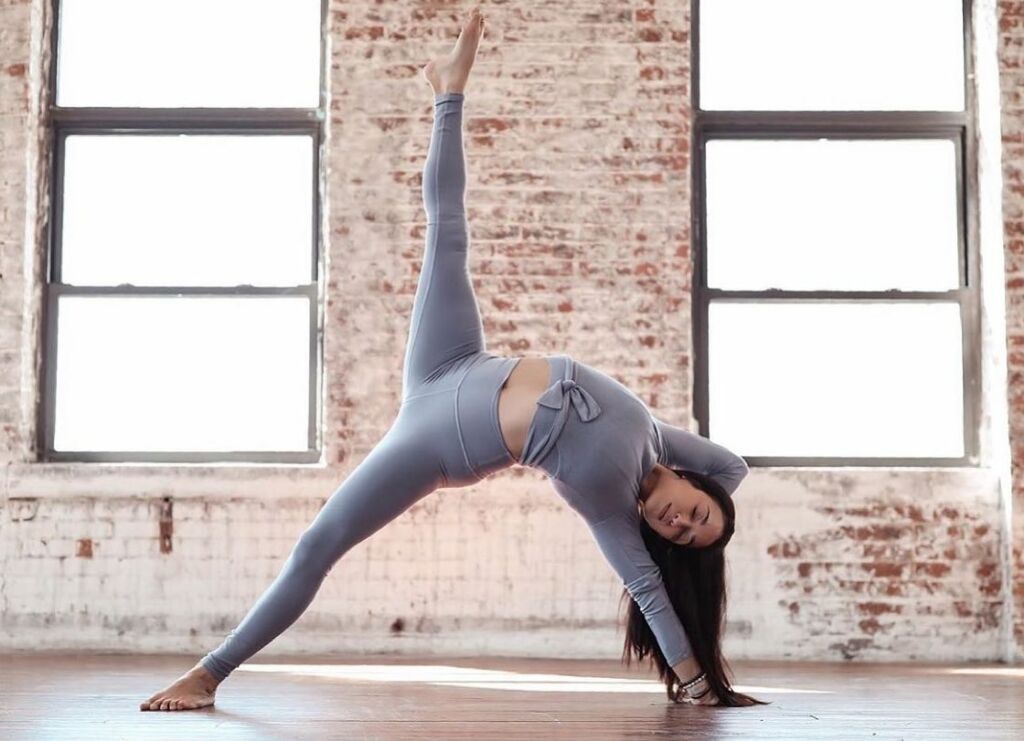 ALO
Alo traces its origin in Los Angeles and home to Hollywood stars. The founders initially wanted to spread good by bringing yoga to the world but found a gap in the market. While they rose to fame through their mat products, it has evolved into a street brand focusing on comfortable and contemporary activewear clothing. Relentless about making the best yoga clothing in the world, they take pride in their meticulous production of pieces that truly transform physical and mental well-being. Inspiring mindful movement is at the core of Alo–emphasizing the essence of mindful movement leading to better living.
For more details, visit www.aloyoga.com
Alo www.aloyoga.com
This article was originally written by Carla Florendo in January 2018 and updated by Macau Lifestyle in June 2021.
Tags
Related Posts