Summer is almost upon us and we want to make sure the children are ready for the wild weather ahead of us. It's still important to shop smartly and stay in style this season. You may not realize this in a deeper context but clothes are not just protective layers of our body but also a mood-boosting decision in our daily lives. Have a browse through our carefully curated list of summer styles that'd please you and most importantly, the kids!
Bonpoint Presents Summer 2020 Collection
(Featured image above)
The beautiful Bonpoint Summer 2020 collection has the coveted pieces of the season. It's filled with pastel and playful colors that tugs at the heart no matter the weather. Taking inspiration from memories of childhood, every piece is cool and easy-to-wear. Under the artistic direction of Anne-Valérie Hash, the "Couture" line translates her perception of an effervescent youth, into the fabrics of tulle and lace, embroidered organza and brocades that are simply magical. Dresses are coated in iridescent cotton, and the meticulous finishing in linen voiles with sparkly Chantilly dots are quite impressive.
Bonpoint has also collaborated with esteemed hairstylist John Nollet and one of the last plumassiers and florists in the world–Maison Lemarié. They have together created elegant headpieces and hair jewelry that will add a touch of flair to any summer ensemble. There's nothing we don't adore in the entire Summer 2020 collection bringing a touch of beauty, energy, and in a sense hope to all who wear it. There's definitely something for every little princess at Bonpoint.
Bonpoint Prince's Building, Shop 329, 10 Chater Road, Central, +852 2526 9969
Bonpoint Ocean Terminal, Shop OTG58, Harbour City, Tsim Sha Tsui, +852 2110 4656
Bonpoint Lee Gardens Two, Shop 213, 28 Yun Ping Road, Causeway Bay, Hong Kong, +852 2972 0011, www.bonpoint.com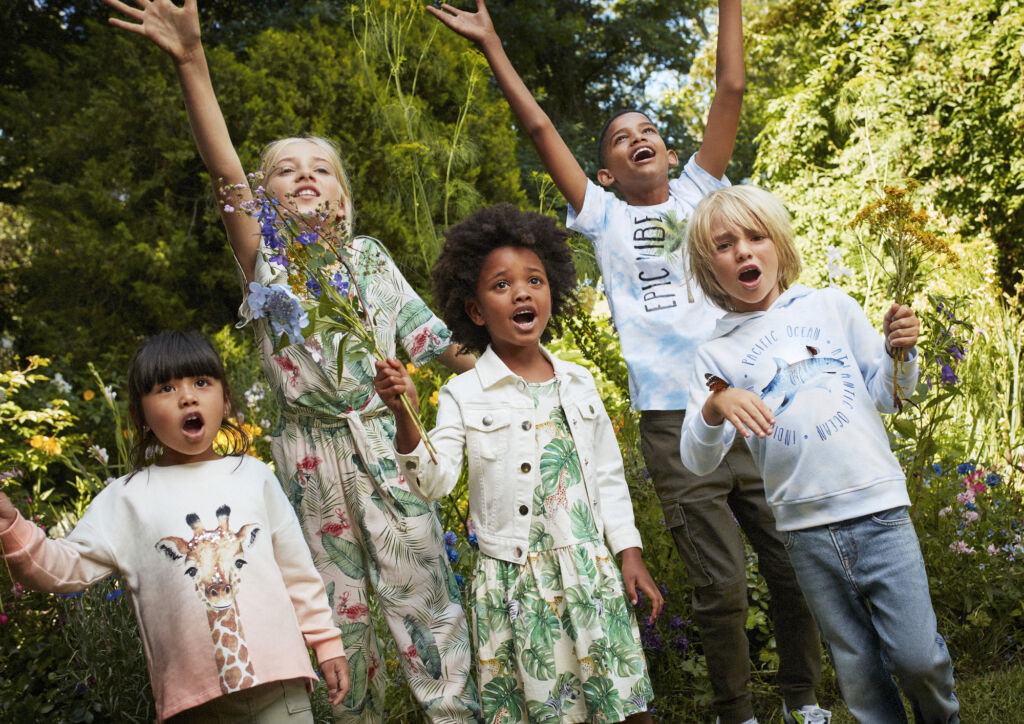 H&M's New Kidswear Collaboration For Nature
H&M's kidswear collection has collaborated with Karolina Kijak-Dzikońska, a Polish illustrator and architect known for her wondrous watercolor illustrations of wildlife. Together, they have creatively made a range of clothing and accessories with Karolina's illustrations coming to life in a dreamy and fun-loving way.
The Karolina Kijak x H&M collaboration celebrates two natural worlds–the land and the sea. Honoring the animals in her land-based illustrations is the prominence of zebras, cheetahs, giraffes, flamingos, and palm leaves, while she also pays an ode to the ocean world with vibrant fish, majestic sharks, and starfish. The collection includes dresses, denim jackets, sweatshirts, hoodies, t-shirts, trousers, skirts, and shorts made from cotton sourced in a more sustainable way, either recycled, organic or sourced through the Better Cotton Initiative. Tie-dye, ombre effects, and details such as drawstring waists, patch pockets, and contrast necklines feature alongside a color palette of olive green, ocean blue, coral pink, light grey, and yellow. These exciting pieces are both inspiring and unleash the inquisitive nature of children of all ages.
H&M Shoppes at Venetian, Shop 205, Grand Canal Street, Level 3, Cotai Strip, Macau, +853 2882 8670, www.hm.com/mo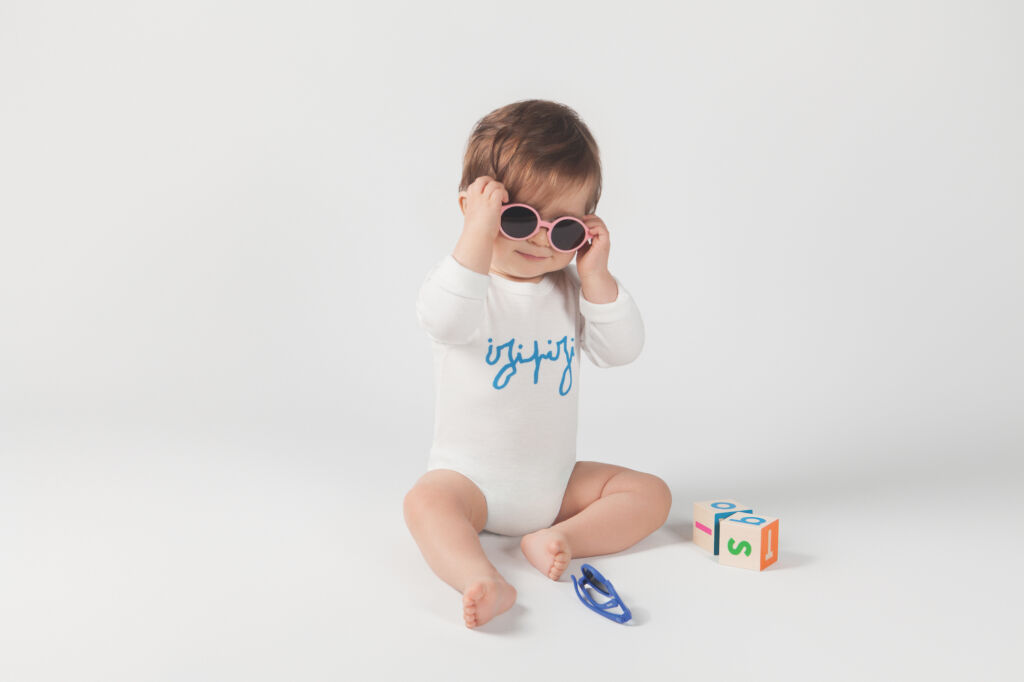 Izipizi Sun Junior Sunglasses
It's never too early to wear sunglasses! Trust us when we say, children need to protect their eyes just as much as adults. Remember that UV exposure can harm the eyes as well as the skin, and the effect of UV rays can be very damaging. Invest in a piece from the Izipizi Sun Junior Collection that's available for three to 10-year-olds. It's adapted directly from the adult Sun collection ensuring chic style that's kid-appropriate during summer! The Sun Junior collection is designed for boys and girls and they're not just stylish but also made of high-quality materials providing optimum protection. Fun under the sun is possible with this worry-free accessory.
Kapok K11 Musea, Victoria Dockside, 18 Salisbury Road, Tsim Sha Tsui, Hong Kong, +852 3892 3890, www.ka-pok.com, www.k11musea.com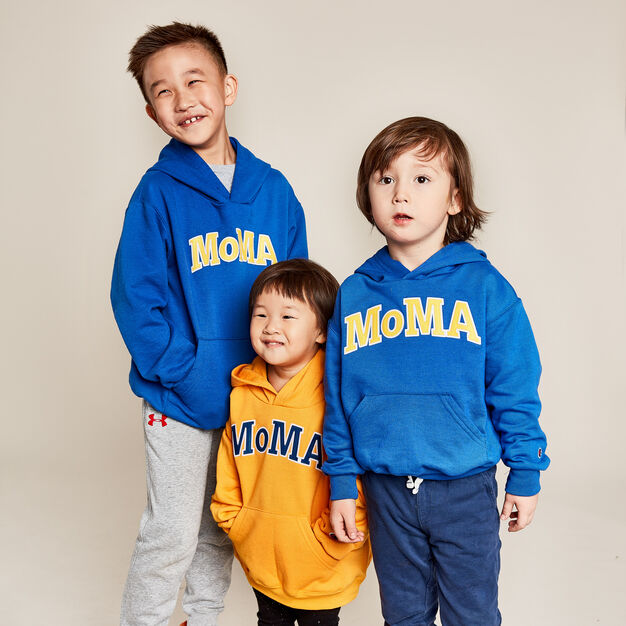 Kid's Champion Hoodies from the MoMA Design Store
The weather can be erratic and unpredictable in Hong Kong. It's also important to keep a reliable hoodie at all times. Being ready is every mom's secret to keeping an organized schedule at all times. The Kid's Champion Hoodies from the MoMA Design Store are the perfect pieces to take to school or sports practice. First made in 1930 to keep athletes warm during training sessions, it is now available in four kids' sizes and three colors. The original Champion Hoodie is a special item in MoMA's collection. You can purchase it for HKD $428 and it's available in sizes from extra small to large.
K11 Musea Shop 135, Level 1, Victoria Dockside, 18 Salisbury Rd, Tsim Sha Tsui, Hong Kong, +852 3118 8070, www.k11musea.com
Tags
Related Posts