In the fast-paced fashion industry where a trend does not necessarily belong to a certain period of time, Macau fashion brands emerge with answers to this ongoing shift in style. Silhouettes from the 80s and 90s are reimagined to produce collections that are both quality and design-wise competitive and at the same time, in their own unique and proud way to say these are made in Macau. These brands are year after year presented at local and international fashion week's runways such as Sands Macao Fashion Week and Hong Kong's Centrestage to name just a few.
They have brought their A-game in fashion designing to promote and show to everyone, clothes made in Macau are not far behind from what the international fashion scene is offering. As a developed modern city with mixed cultures from both the east and west, it is evident that when it comes to styling for these Macau fashion brands, streetwear is the common denominator. Wearable and trendy, Common Comma, Nega C and I.N.K. Macau explain their design process and what makes their clothes proudly made in Macau.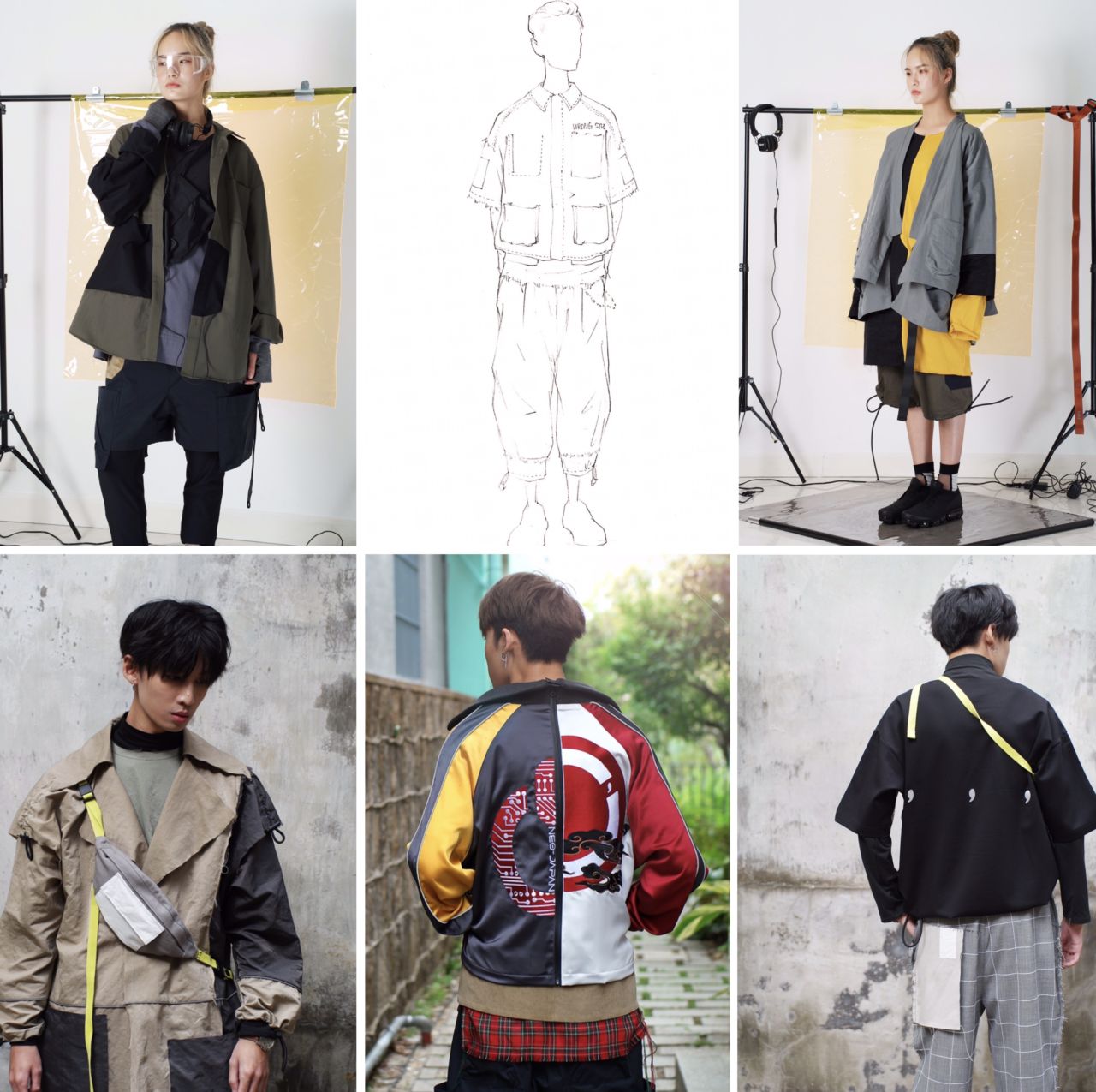 COMMON COMMA
As the brand's creative designer David Siu would recall, Common Comma started out as a business idea with his girlfriend with a "less is more" theme in mind. After finishing his degree in Media and Communications at the University of Washington in Seattle, David decided to move back to Macau and started a career in the international men's wear industry as a brand buyer. Fast forward to him taking over Common Comma, he infused his designs with knowledge from his previous job.
Far from the original style idea of "less is more", the brand focuses on layering, billowing and oversized ensembles that are very modern and utilitarian with pockets and bags defining the signature and overall mood of the collection. David points out that more than just a fashion apparel brand, Common Comma represents an urbanized and unique lifestyle with a strong belief that fashion should be wearable while creating a style that is very personal. Although menswear is their current focus, David sees an endless possibility for Common Comma in the future to expand. "We are not storytellers, we just believe that the product will speak for itself," David explained. Overall, his design aesthetics revolve around from the stylistic elements of Japan to the street vibrations of Macau.
Common Comma www.facebook.com/commoncomma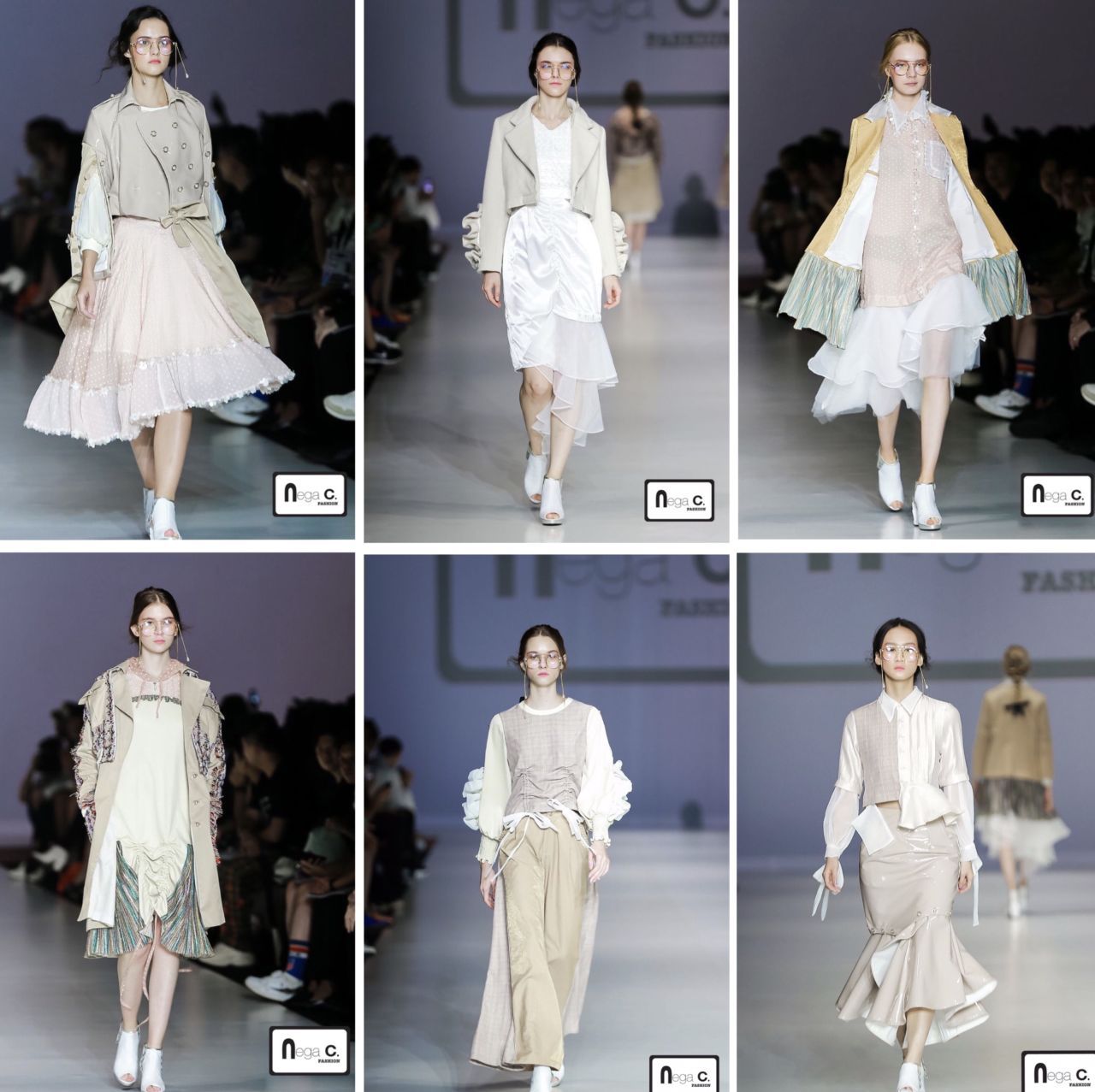 NEGA C
The modern woman is what the fashion brand Nega C is all about as a Macau based fashion designer, Isabella Choi engages all that she does, creates and consumes define what Macau Chic style is. "There are products made in Korea or London which are great, but I always think that Macau needs something that is culturally based, something that has our own design and look," she said. Having been raised in a family in the garment production business, Isabella took up fashion design at Kingston University in London.
Tailored and structured with a hint of femininity, Nega C is turning up the volume with skirts joining the pantsuit as a powerful day-and-evening alternative wear to dresses. The collection is a beautiful riot of pests, ruffles, laces, and beads in a subtle and soft color palette. With just the right amount of girly vibes, Nega C focuses on silhouettes that are not necessarily body-hugging and at the same time not loose.  "We look into what the current trends are and what the Macau people need so we play with different kinds of fabrics to do some layering to make the design more interesting. We put in a lot of design elements with our detachable sleeves that can instantly make long-sleeved clothes to short-sleeved. Perfect for the weather we have here in Macau," Isabella describes her collection.
Nega C Ground Floor, Tak Chun Building, 131 Rua de Francisco Xavier Perreira, Macau, +853 2855 1922, www.facebook.com/NegaCFashionShop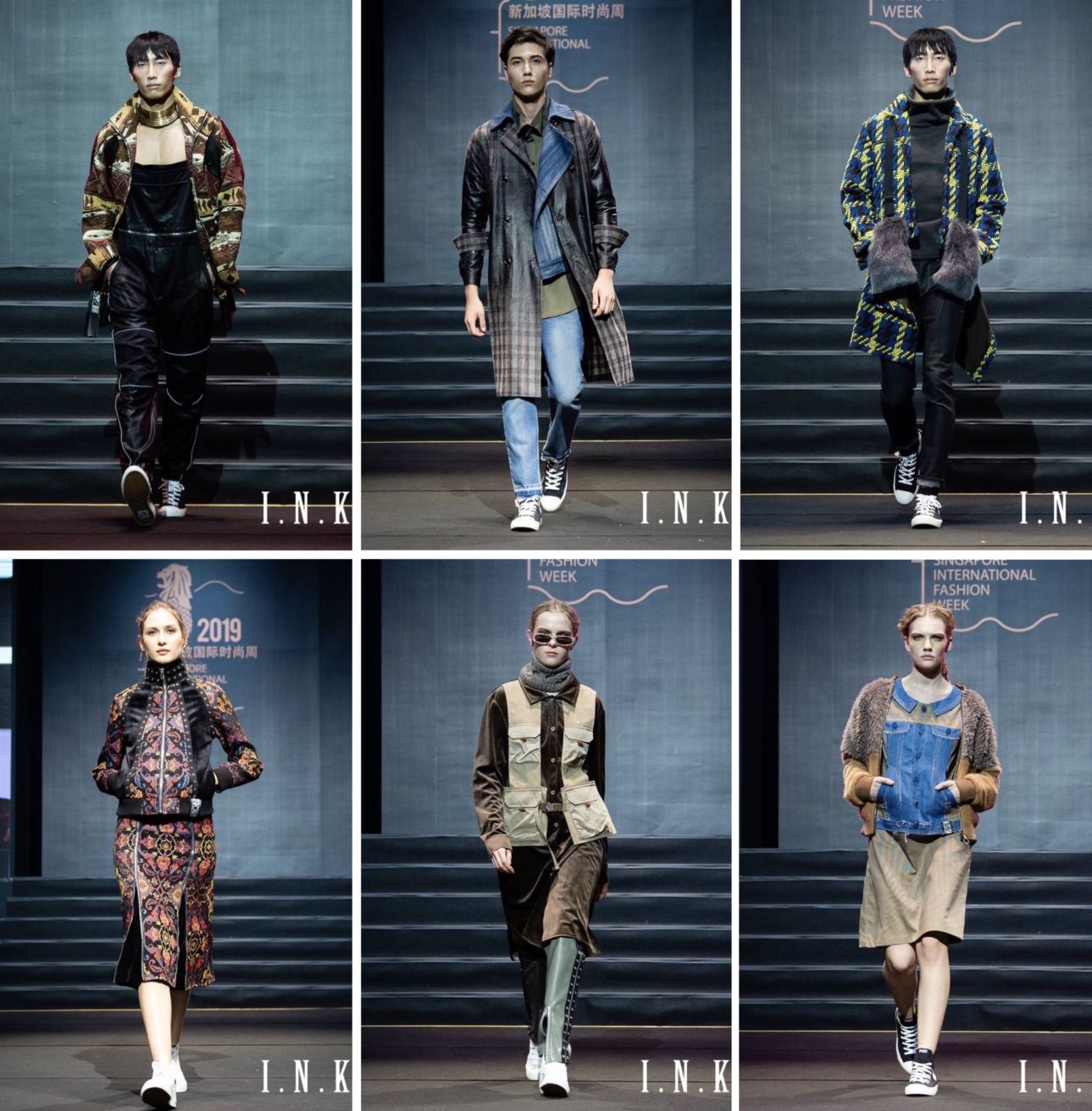 I.N.K MACAU
Nothing is more "Macau" than having your logo be a lotus similar to the Macau flag. As the creative duo behind I.N.K. Macau, Inky Leong and Kris Chan describe it, their brand chooses not to settle with what is already expected in the streetwear industry. Both molded by fashion in their formative years, they view I.N.K. Macau as starting new trends rather than following them. Their careers could easily be reduced into a list of unique garments, runway shows in various fashion weeks and their signature icon, a lotus flower, that is subtly Macau.
"The inspiration behind I.N.K. Macau is literally our initials combined, I and K, but especially the trends we set that would hopefully, like ink, leave a permanent mark, as a result of our creative process," said Inky. True enough, with new technology, materials and 3D draping techniques, it incorporates the diversity and vibrancy of Macau and its culture. Tailored, rebellious, sporty and utilitarian, name it, I.N.K. Macau has it.
I.N.K. Macau Rua do Bpo. Medeiros, 16, Edificio Wa Seng Kok, Macau, +853 6203 3376, www.instagram.com/ink_macau
Tags