What's next in fashion after the logo print trend? Classic neutrals quietly take the fashion spotlight and it is back to beige again. This color, often regarded to being boring, is the safest option to go for as trends easily come and go. For the not so keen on wearing street wear inspired outfits that are logo-fuelled or the more-is-more attitude, a beige toned ensemble is a chic and refined alternative, forcing a move towards a more pared-back and sophisticated aesthetic. It is a good investment as it is not only alluring but also versatile and timeless. Neutral pieces are key when creating an outfit because they balance the other elements so you can really build a look from them. Here are five men's wear brands that master the art of beige in fashion as shown in their Spring/Summer 2019 collection and styles that are suited to the classic but fashion-forward gentleman.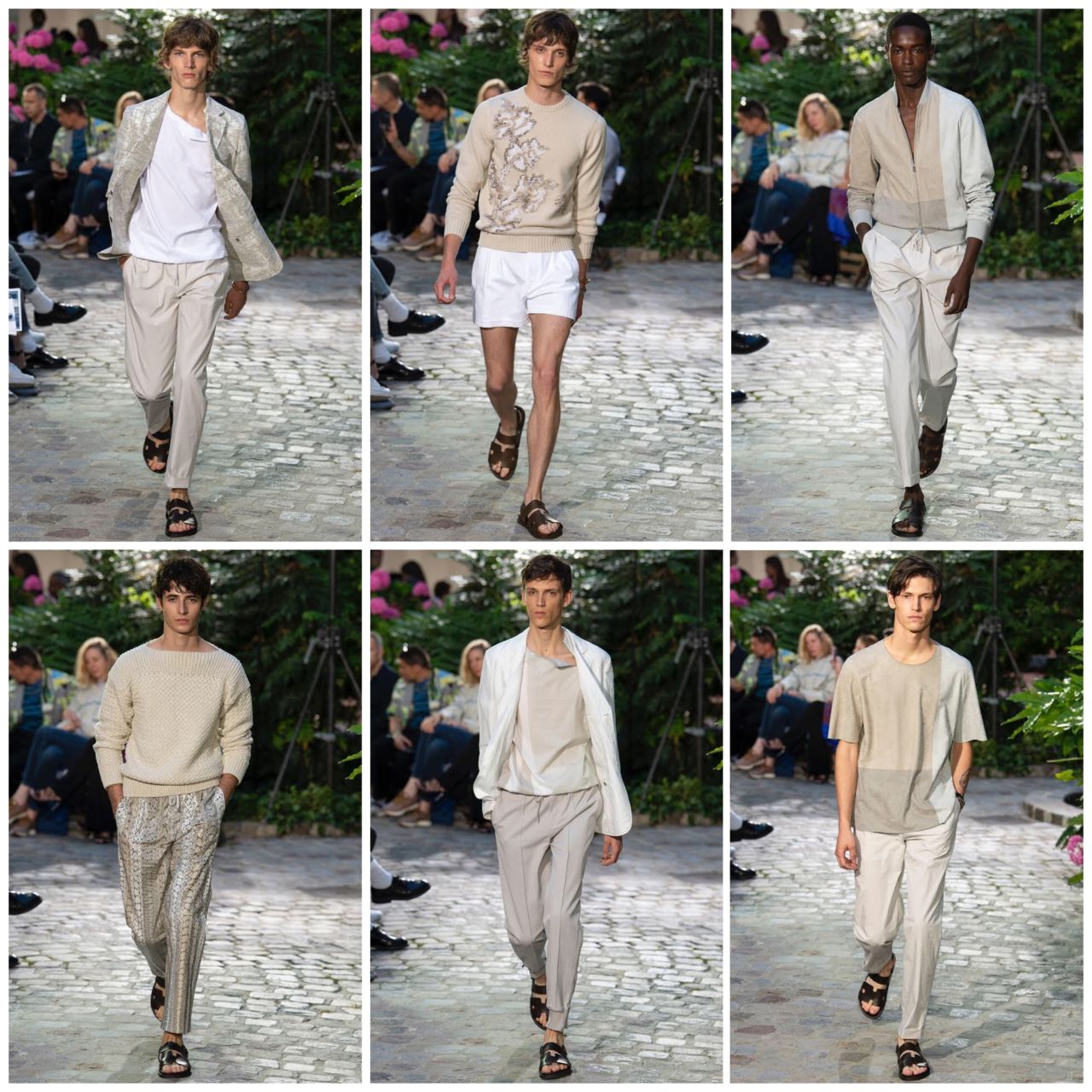 Hermes
For Hermes, beige garments have shapes that are modern based on 181 years of Hermès savoir faire and 30 years of Nichanian experience. Much of the outerwear in this collection is made with étrivière lambskin, and most of it is beige but with a slight teal hue, and features the same zippered detail at the cuffed hem that run through many of the pants in this collection, it is outrageously neutral in its simpleness. Standout pieces include the pin-tucked cotton serge trousers, draw-stringed, with the zippered cuff hem and the lambskin tops in panels of beige embossed with an oversized color-block Indian print.
Hermes One Central Macau, Shop G13-15, Macau, +853 2822 9978, www.hermes.cn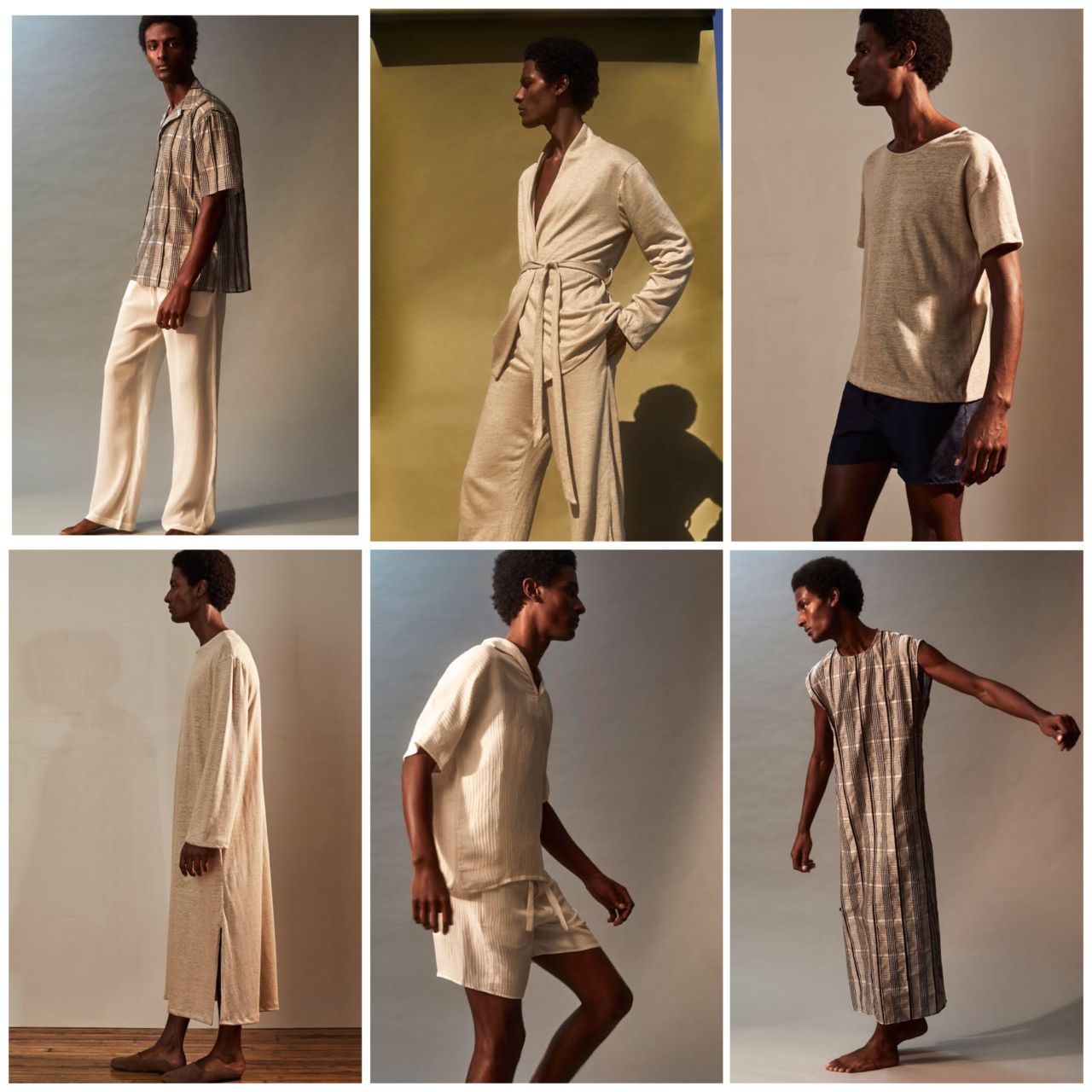 Hecho
Unisex styling is at the centre of Hecho's head designer, Jack Miner's design aesthetic and for his Spring/Summer 2019 collection, the trick does not end with the use a beige color palette to their bottoms, tops, swimwear and even caftans. A range of rare materials were used in this spring mix, while still retaining the lightweight and easy going holiday wear. Originating from Mexico City, the collection revolves around striped linen, yarn-dyed twill plaid caftans with distinct up-and-down grooves, beaded agate accents and pieces that were all over tufted with hand-embroidered thread nubs included. For a perfect monochromatic look, caftans make the simplest way to achieve the beige head-to-toe look without overthinking which pieces to pair.
Hecho www.hecho.com.mx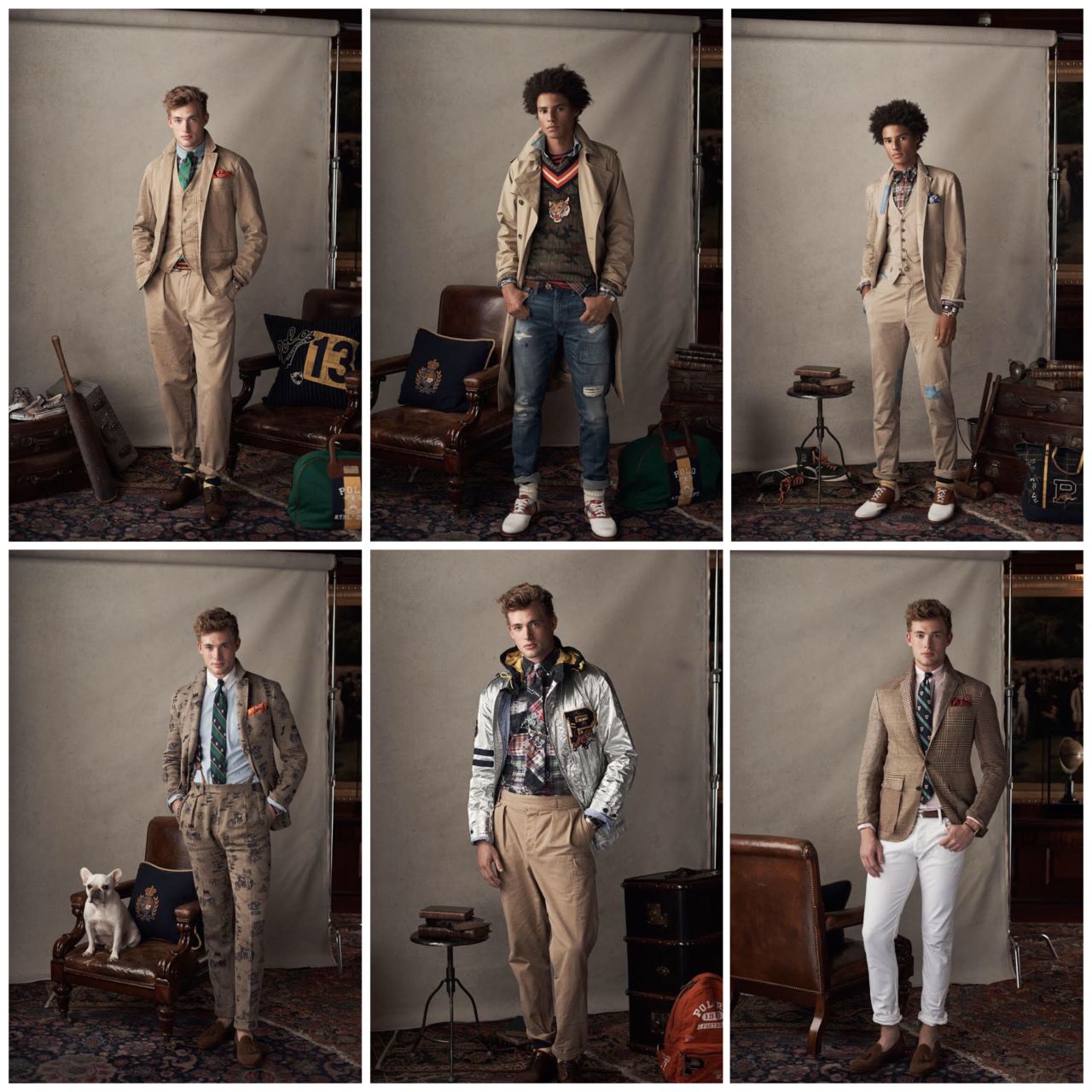 Ralph Lauren
Ralph Lauren is not typically marketed to the younger shoppers, yet, design wise for this Spring/Summer 2019 collection, an irreverent mix of novelty pieces and re-imagined classics are the brand's main focus ranging from classic two-piece suits for the office to a ripped and mended chino three-piece and a lustrous navy jacket woven with a clever RL crest motif. For a splash of novelty, a houndstooth tweed suit printed over with camouflage, a first for the label, and a herringbone suit covered in scribbles. T-shirts are styled the millennial way, happily over the top with a button-down, a clashing striped tie, suspenders, and even a pocket square. Suits are funkier with edgier club collars, pleats and suspenders, instead of the more contemporary styles. All types of young men, from the fashionista and preppy to the classicist and sporty, will be surprised to discover this more youthful collection from Ralph Lauren.
Ralph Lauren Shop 1011, Level 1, Shoppes at Cotai Central, Cotai, +853 2885 3162, www.ralphlauren.asia/en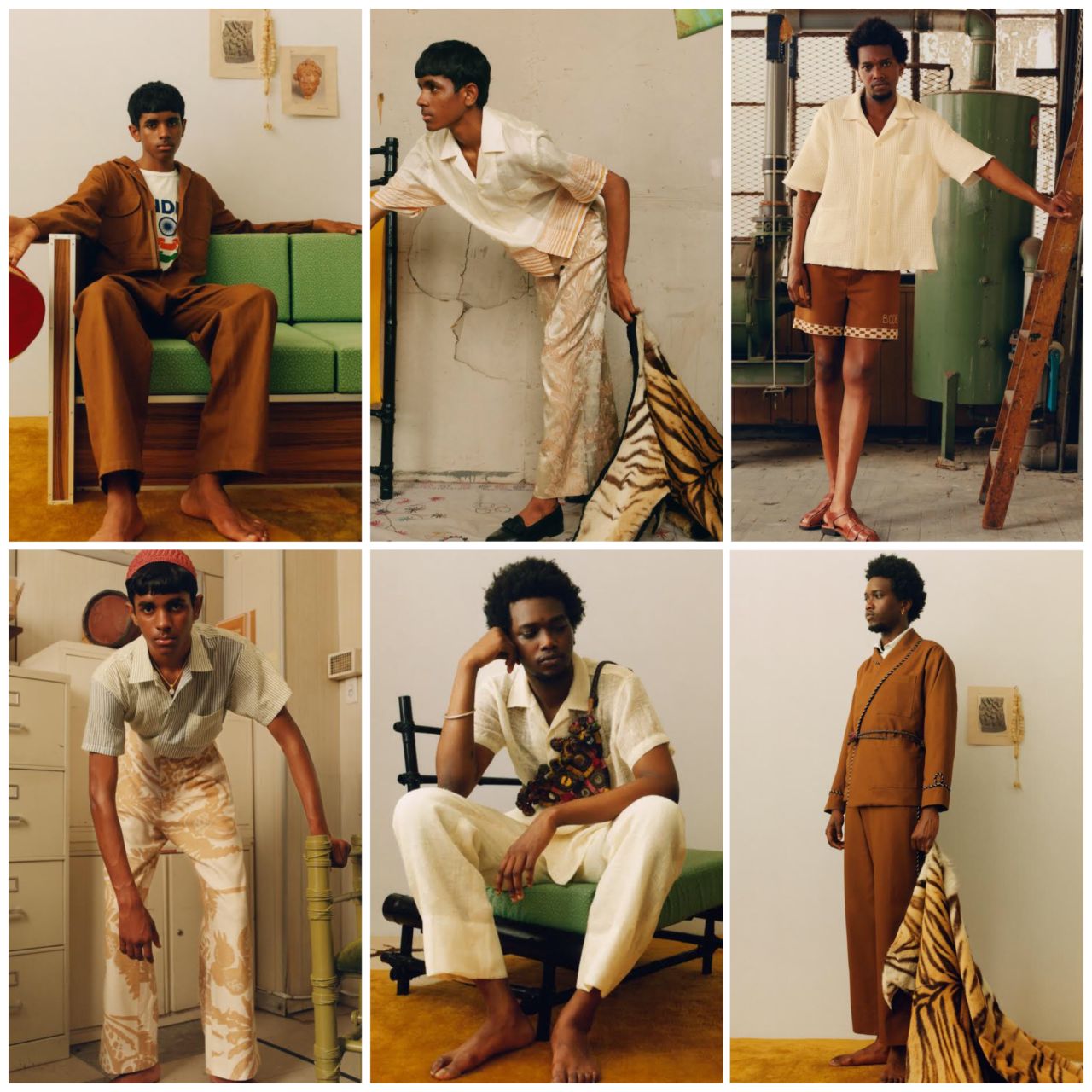 Bode
Celebrating their second anniversary this year, fashion house Bode has been internationally admired in such a small span of time for its use of unique vintage textiles majority of which are from India. The collection can be best summarized as making the old new again with lightweight khaki bowling shirts to a suit–a nod to the English–done in toweling material and lined in blue-green stripes against textured white. Also in the collection are rugby shorts and shirts, waffle-knit short-sleeve shirts, Bengal embroideries, pants that are re-purposed from the cloth and graphics once produced by government-subsidized mills in India and souvenir T-shirts featuring the Indian flag. Teamed with some camel-hued leather accessories, the tonal look is easily styled and mixed.
Bode www.bodenewyork.com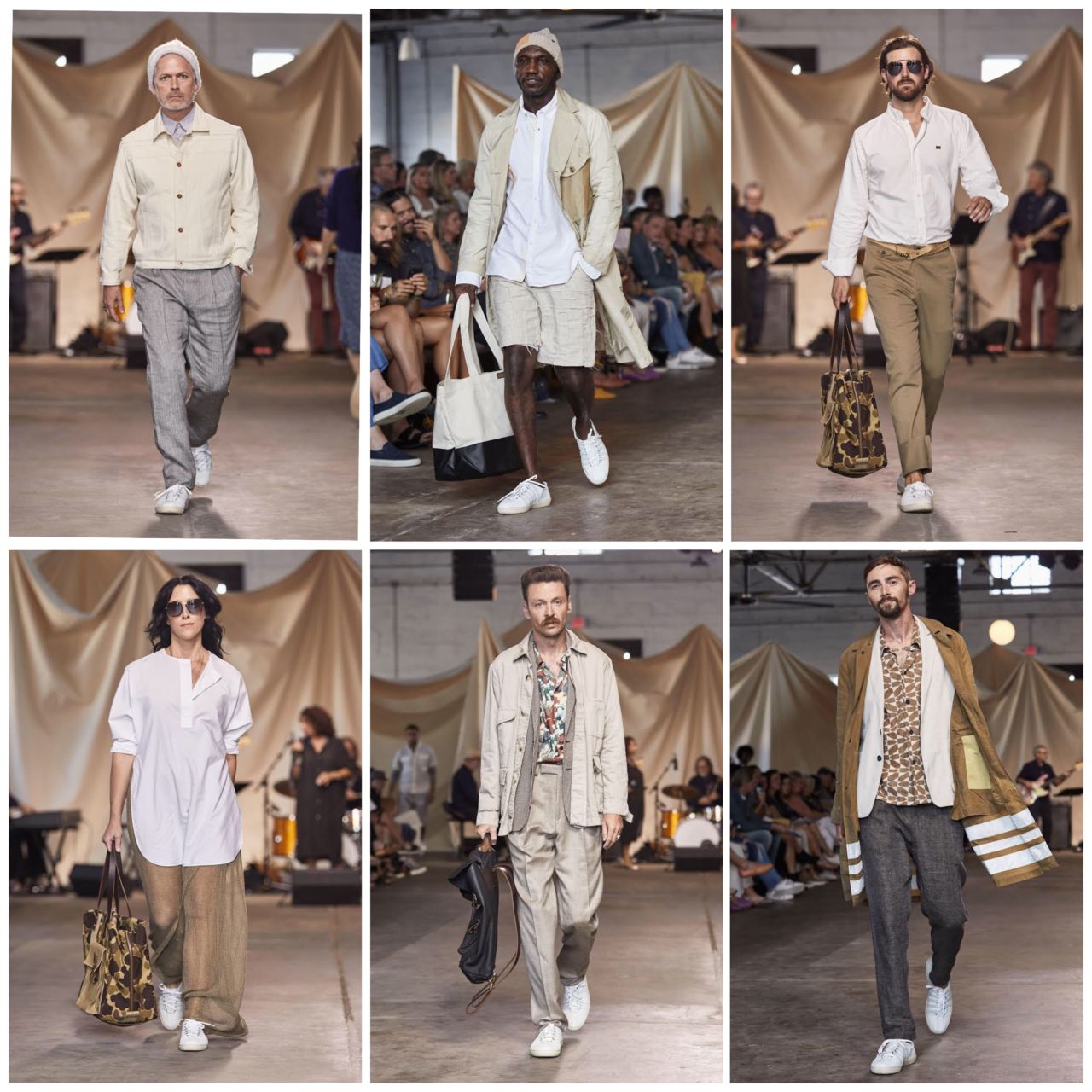 Billy Reid
For Billy Reid, beige is featured in their down-home bon vivant, buttoned-up bumpkin, seersucker sophisticate styles. Focusing on cultivating a hybrid American look, the collection is characterized by rumpled casual suits primarily in a country-approved palette of earth and water hues made from locally grown organic cotton, essentially taking it from field to rack, to supplement Italian, French, and Japanese fabrics. Opt for a classic outerwear item or accessory and pair it with other prints and colors and a good thing to note from this collection is that a beige trench is always a good investment as it goes well with almost everything.
Billy Reid www.billyreid.com
Tags
Related Posts