Spring is officially in Macau and what other way to welcome the season of blooms than to have them with bold prints on dresses, tops, trousers, bags, footwear, accessories and everything else imaginable. Loud and colorful retro prints collide with a dainty rose-patterned  blouse for a season where anything goes just as long as it's floral. Whether you are planning to stand out or your closet needs the long overdue update it needs, this is the perfect time to grab that floral dress (or any other floral fashion item) on the rack. Embrace the floral trend and inject a little color and whimsy in our daily lives.
After top designers began incorporating floral themes into their collections as seen on recent fashion runways, men and women alike have been adopting the trend and making it their own. From big, bursting blooms and smaller, daintier prints to three-dimensional details, it's clear that there are many ways to incorporate flowers into clothing and accessories. The vibrancy and playfulness of florals make these prints ideal for spring and summer style. As more designers take on the trend, it's becoming clear that these prints are more versatile than one would think.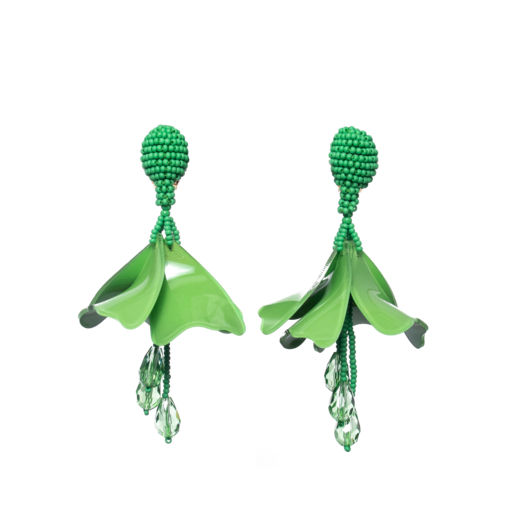 Oscar de la Renta
Known for his couture works and over the top styling, Oscar de la Renta started to move to more casual and ready to wear design during the 1960s. In line with this move, the signature Oscar de la Renta green impatiens earrings are crafted with cranberry beads and a cluster of glossy petals over glass crystal drops that instantly make an ensemble complete. Whether you wear this with denim and white t-shirt or an equally floral themed dress, this will surely make a fashion statement.
Oscar de la Renta Landmark, 15 Queen's Road Central, Hong Kong, +852 3695 3388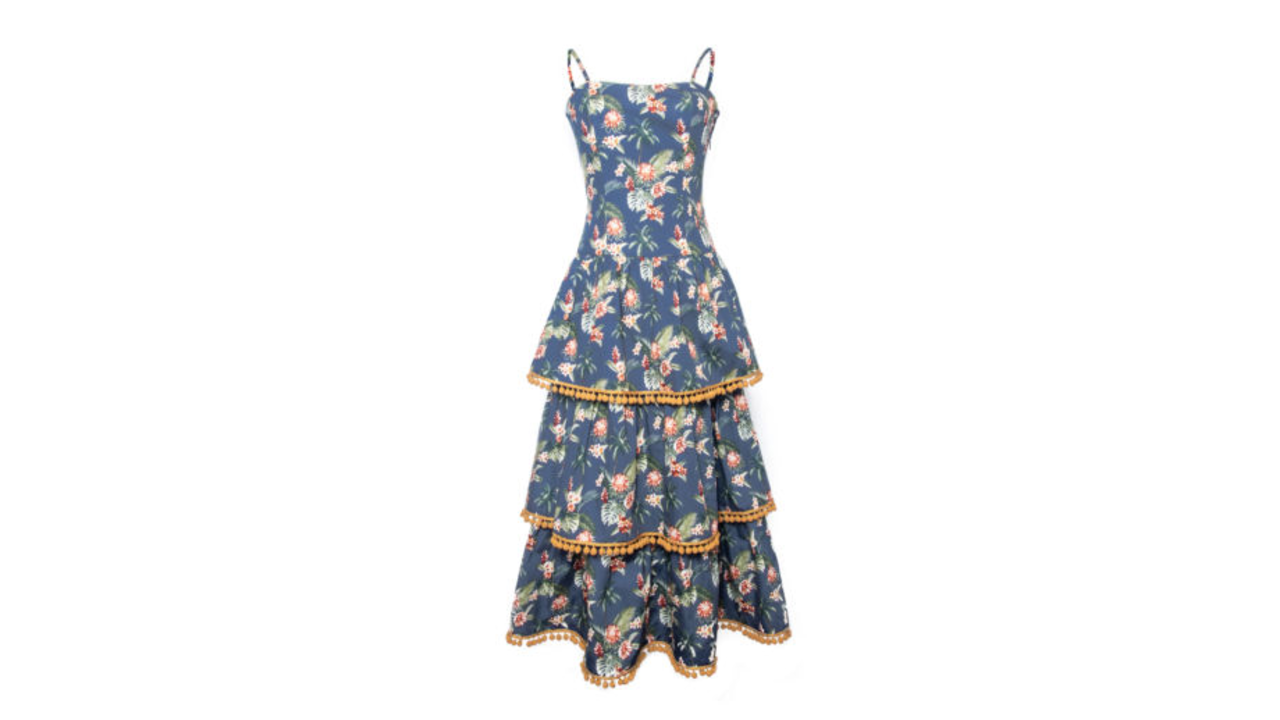 Petersyn
Petersyn was founded in 2016 with the brand's prominent use of masculine fabrics and materials to generate feminine silhouettes. Showing their signature stamp to fashion which is the ruffles and pleating, this Petersyn dress is a versatile fashion piece that can be worn from day to night and from street to formal. The dress' plain weave tiered skirt shirring on the back bodice with visible seaming and pom-pom trim floral print, A-line silhouette midi length and tank style sleeveless cutting offers wearers the freedom to style it however they want it. Wear it with high heels, flats or sneakers, this is surely a summer must have.
Petersyn Pacific Place, 88 Queensway, Hong Kong, +853 3968 2668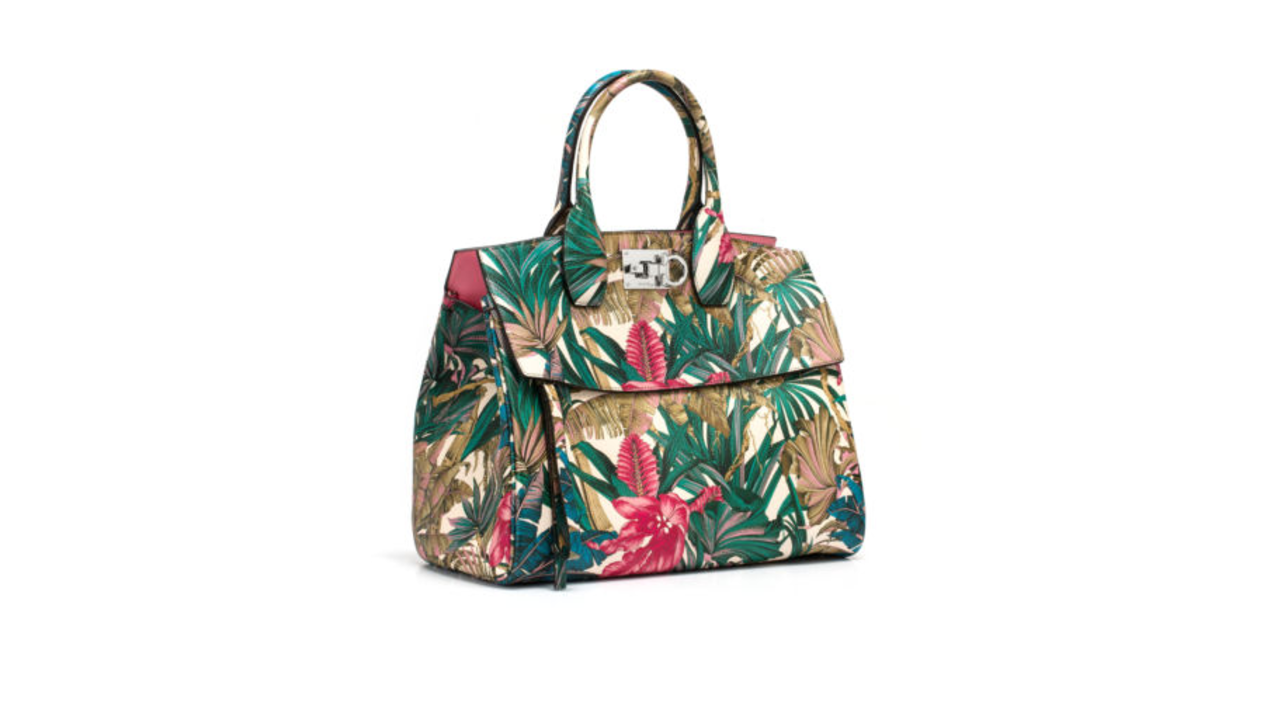 Salvatore Ferragamo
This brand is best known for their unique footwear designs and their move to designing handbags definitely doesn't disappoint bag collectors. Impressive craftsmanship and quality and ease of accessorising makes this bag easy to match with other offerings from Salvatore Ferragamo. The iconic Ferragamo Studio handbag in the mini medium size is offered in limited edition romantic foliage print. Bold and loud, this bag is a statement item for sure and would complete any summer ensemble, making it a coveted item this season.
Salvatore Ferragamo City of Dreams, Shop A11, level 1, Macau, +853 8950 3353, store.ferragamo.com/asia/mo/macau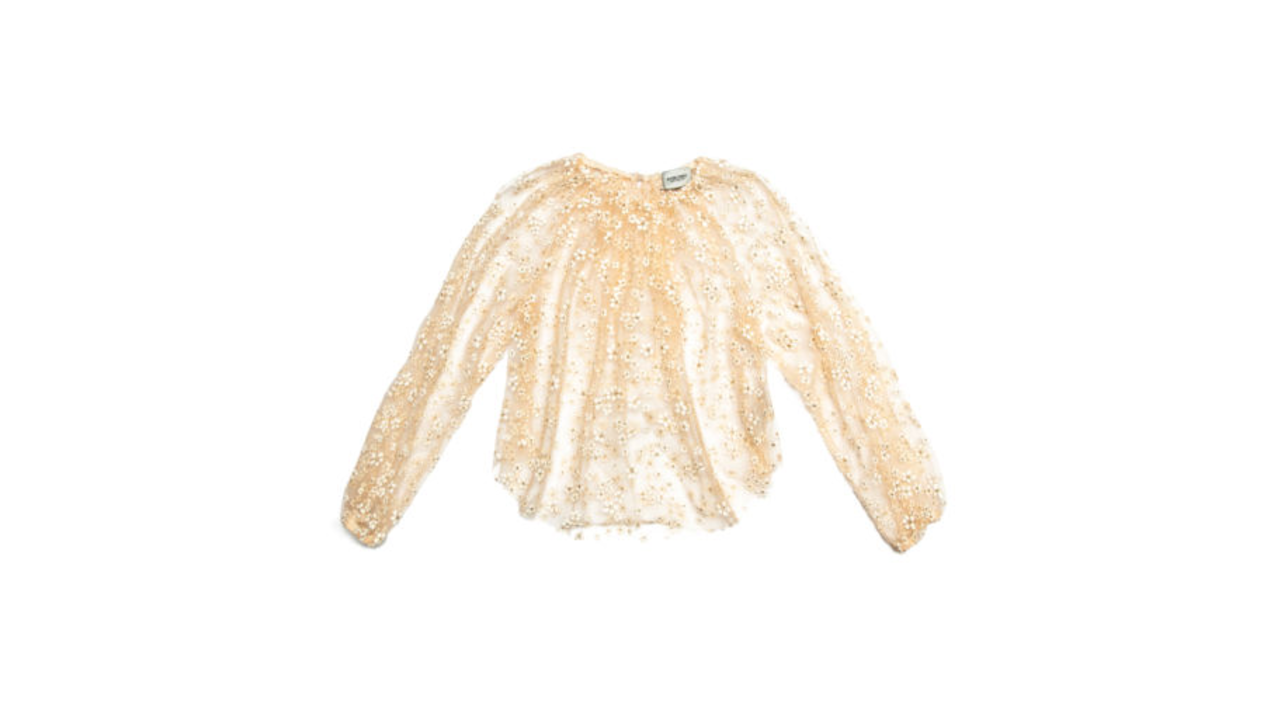 Rachel Comey
America based independent fashion designer Rachel Comey is best known for her intellectual and arts and crafts aesthetic throughout her design and styling. This semi high-necked floral chiffon blouse would look comfy and casual with light washed jeans and a simple crossbody bag. Now that's a simple, relaxed spring OOTD and the floral embroidery adds a youthful twist to a demure blouse.
Rachel Comey Landmark, 15 Queen's Road Central, Hong Kong, +852 3695 3388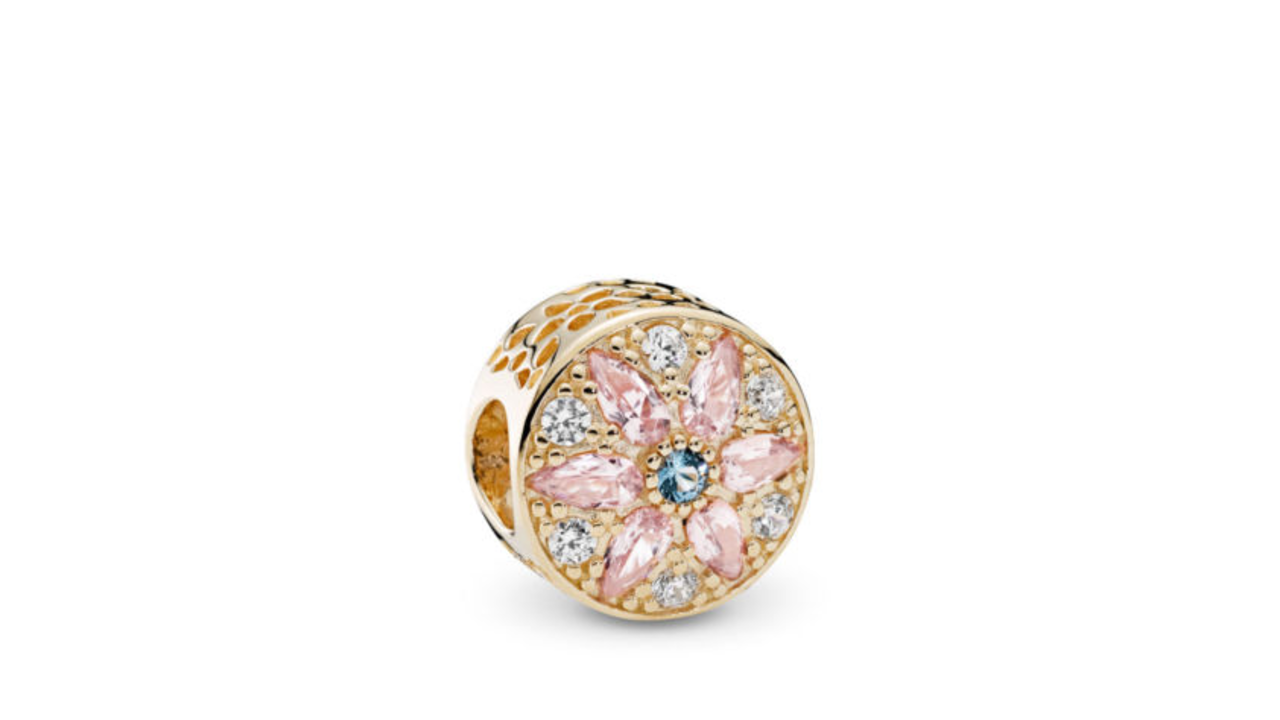 Pandora
Pandora–with its chains and daintily designed charms–is wonderful arm candy for the modern woman of this time. As seen on the everyday woman, it is a growing brand focused on accessorizing and personalizing one's choice of bracelets, necklaces, earrings and everything in between. Great as an addition to anyone's collection of dainty charms, the Pandora flower shows that your uniqueness and beauty is free to flourish, whether in sunshine or showers.
Pandora The Venetian Macao, Estrada da Baia de Nossa Senhora da Esperanca, +853 2882 8092, www.venetianmacao.com
Tags
Related Posts