What once was exclusive to the women's fashion section is now available in men's wardrobes thanks to the ever-changing times of gender inclusivity and modernization. There's a very easy way to sum up most of the trends in men's fashion right now–ballsy. From pastel shades to ravewear, almost all are tricky to get right, but when you do, an impressive outfit is sure to stand out. Case in point: animal print. Daring, wild and loud, these prints make the perfect accent and spice to one's ensemble. No longer considered a garish context in men's wear, animal prints can be a modern, versatile print that's a little more interesting than your average camouflage or floral. Gentlemen, welcome to the jungle and get ready to embrace the wild sides of men's wear fashion.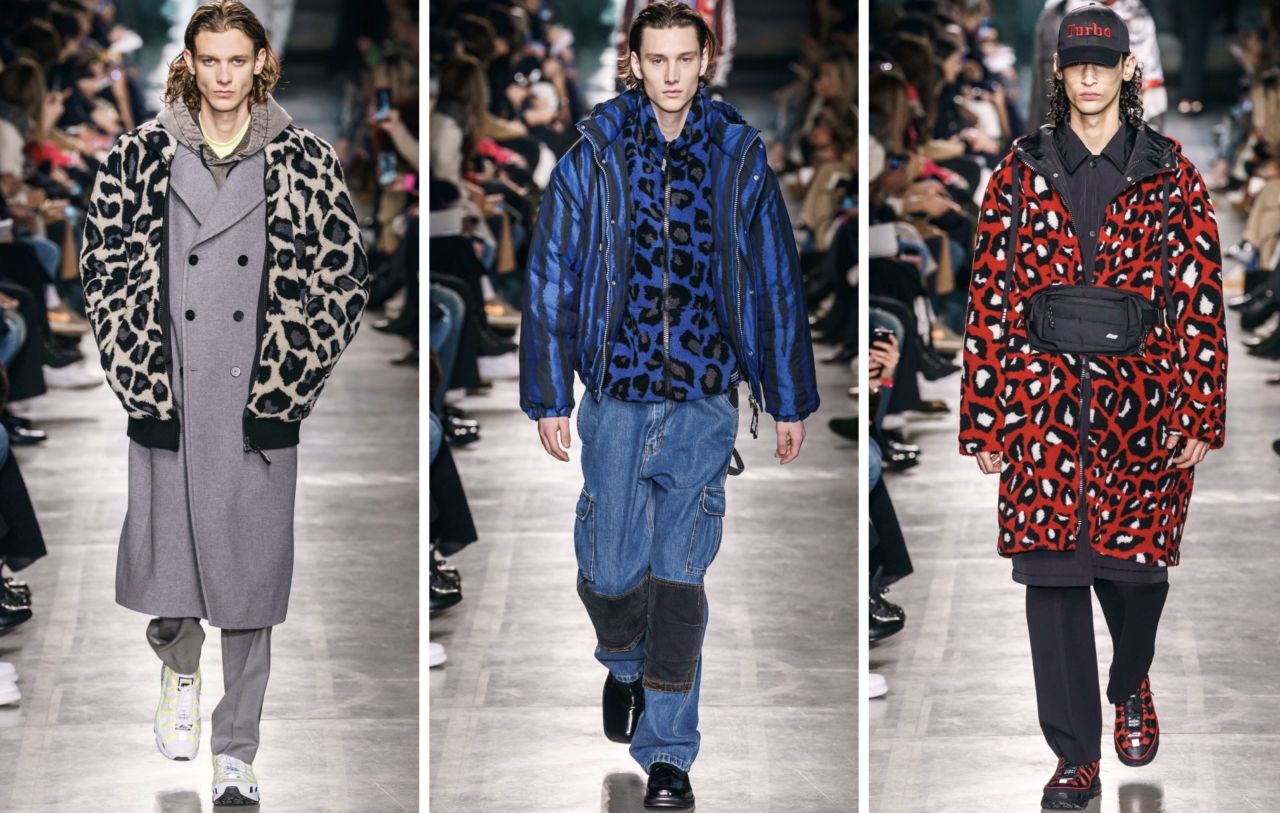 MSGM
Whenever MSGM is mentioned, one can instantly think of race car-inspired garments. For its fall/winter 2019 menswear collection, MSGM takes inspiration from the concept of speed compared to the signature look of race car outfits. With its provocative styling, it somehow serves as an answer to the fast-paced world we live in. The years are surely running fast, and MSGM seems to be expanding at a quick pace, as reflected by the collection's confident, bolder attitude. The sporty racing theme was evident in the eco-leather side-striped pants, and the allover flame prints in fire-engine red on no-nonsense poplin shirts and matching straight pants. One target the label is moving towards is a more elevated attitude, which is perceivable in the collection's lineup. Sporty pieces in eco-leather, such as bright-colored parkas and trucker jackets in animal prints. MSGM is quick to address this trend, offering a series of well-cut boxy city coats and suits in classic tones of grey and beige worn under humongous padded eco-leather bombers or huge fleece sweats in leopard print.
MSGM Shoppes at Parisian, Shop 355/356, Level 3, Cotai, Macau, +853 2877 0375, www.msgm.it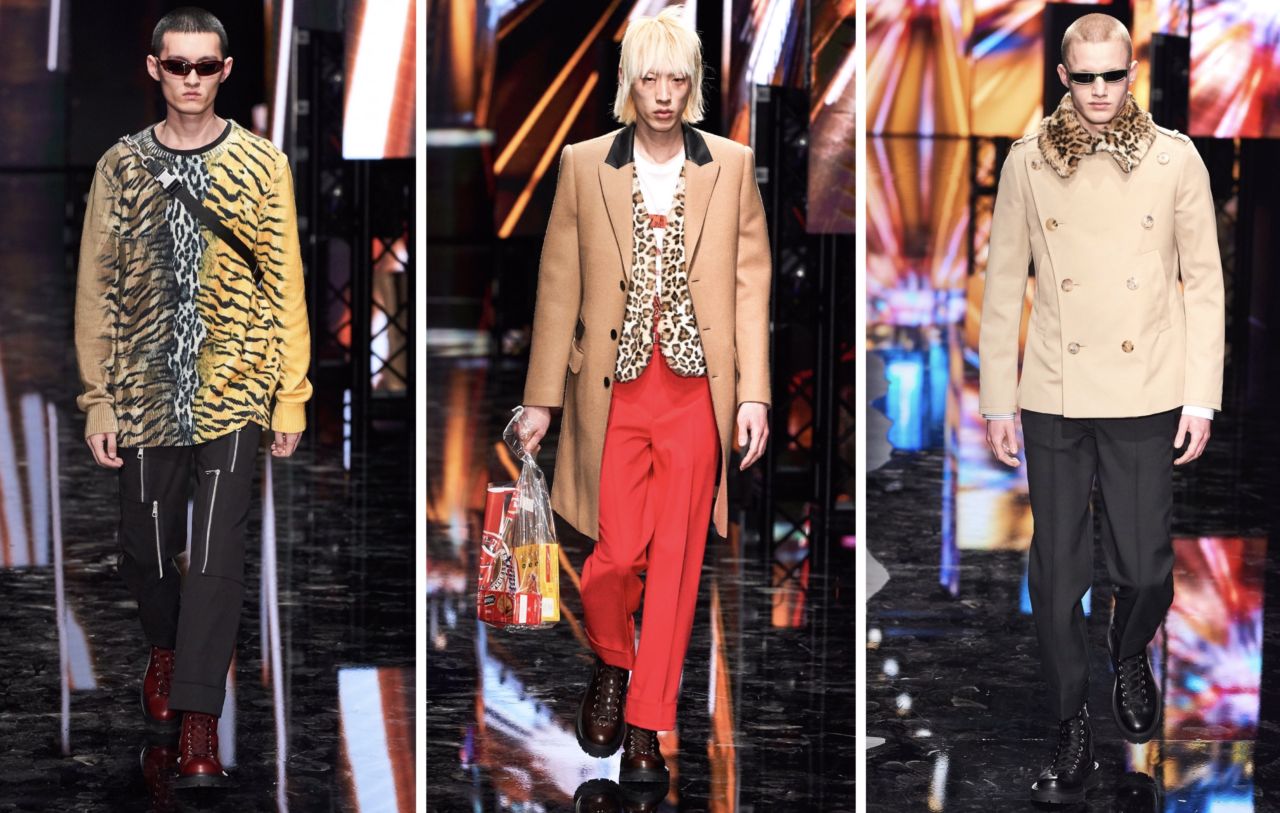 NEIL BARRETT
Marking its 20th anniversary in the fashion industry, Neil Barrett looks forward to pushing on and to take a step forward for the brand's milestone two-decade celebration. Barrett celebrated this anniversary by exploring a theme of punk that he hasn't dabbled in before. This collection is more postcolonial punk than anything else, with a mash-up of biker, school uniform and military. The concept of mixing printed neon signage, eco-fur collars, hoods on ostensibly classic topcoats and overprint tiger stripes on check separates further emphasizes the clash of prints.
Neil Barrett The Boulevard at Studio City, Shop 1137, Level 1, Studio City Macau, Cotai, Macau, +853 2884 4023,www.neilbarrett.com/it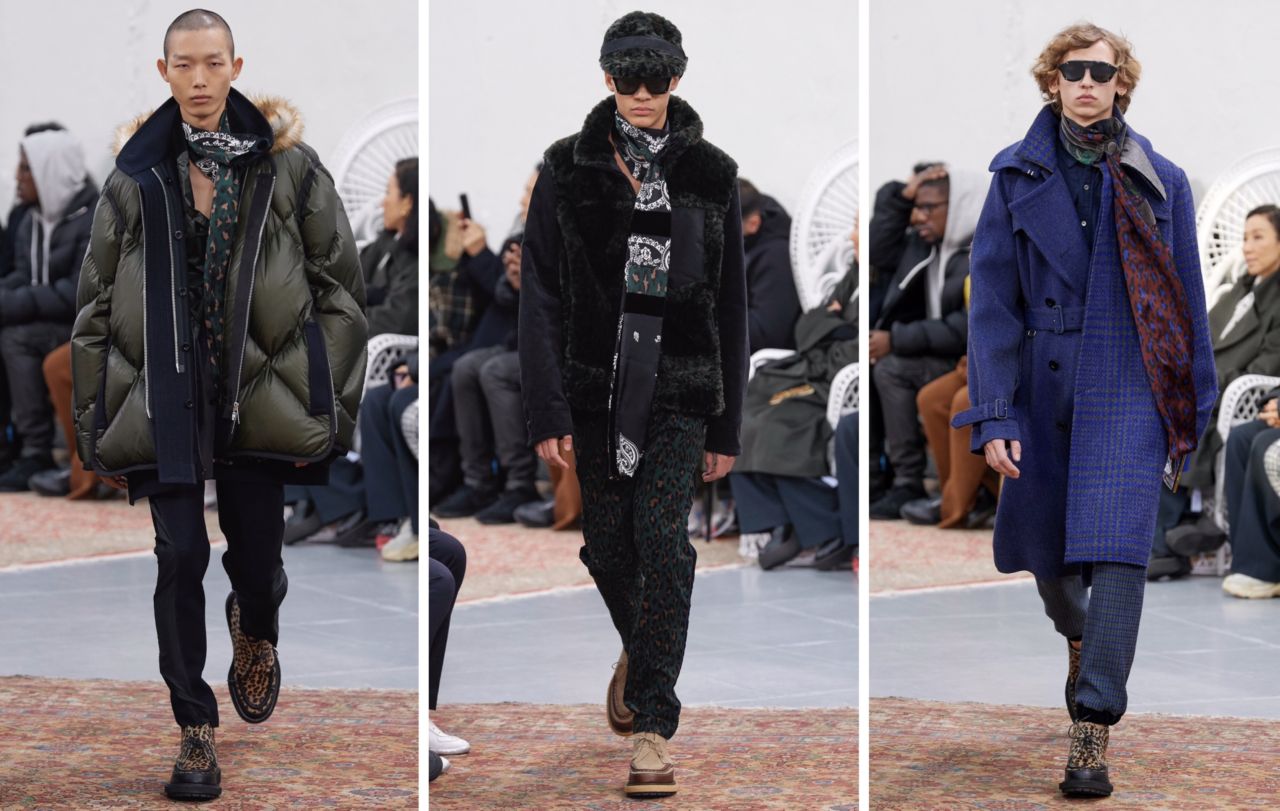 SACAI
With subtle use of animal prints on the shoes and trousers rather than on the tops and coats, Sacai's fall/winter 2019 menswear collection showcases a couple of boys in a black T-shirt and a hoodie printed with the logo of Bar Italia–a collaboration with the London hangout place where all kinds of people mingle together. It is also a coming-together of sporty and formal, utilitarian down jackets, chunky knits, leopard spots, and faux fur injects a feeling of glamour into this season.
Sacai Shoppes at Parisian, Shop 300, Level 3, Cotai, Macau, +853 2877 0492, www.antonia.it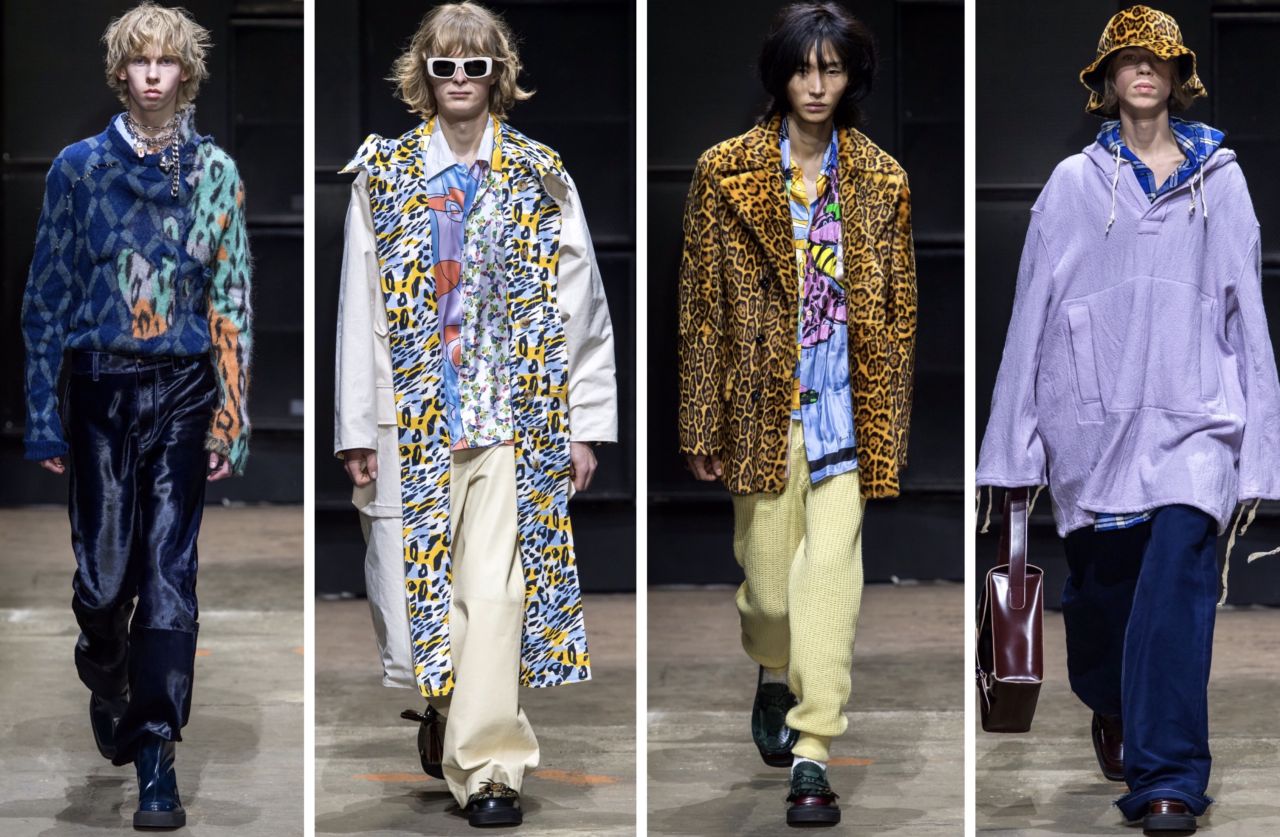 MARNI
For Marni's fall/winter 2019 men's wear collection, aesthetics revolve around the fashion template of having a spongy hybrid coat/bathrobe, worn loose, unbelted and trailing, topped with a wool matching beret with a dangling pom-pom at the end. Conservative suiting and enormous blazers and matching trailing pants in wool bouclé or moleskin in dark classic colors, both having animal prints, define the whole collection.
Marni Shoppes at Parisian, Shop 339/340, Galerie Vivienne, Level 3, Cotai, Macau, +853 2877 0537, www.marni.com
Tags