Tove & Libra is a proud Hong Kong produced label that you need to know about this summer. An all-new minimalist and contemporary brand, they offer chic, polished pieces for effortless wear while balancing work and play. Owning their own out-sourcing and production facilities, the brand is unique in that it can ensure ethical production, quality control and lean pricing all from right here in Hong Kong. The Summer '19 Capsule Collection is perfect for these sticky Hong Kong summer days, offering sleek, chic and cool weather-friendly pieces for your wardrobe.
One of our favorite leisure wear pieces is Tove & Libra's loose-fitting floaty blouse (HKD $450). As it is available in silver and champagne, there is a match for both tan and blush skin tones–the champagne particularly lovely looking if you've got a summer glow while on holiday! It has a subtle sheen and rib detail for a light and breezy finish, and whats more it's completely vegan!
For a more tailored and sophisticated piece to carry you from day to night, the A-line skirt (HKD $450) is the perfect selection! Made with a cooling cotton rayon material that is known for its lightweight element and weather resistant exterior, it will keep you feeling cool even on the most humid of nights.
We spoke to Christine Chow, Founder and Creative Director, and Ivan Tang, Founder and COO of Tove & Libra, to find out a little bit more about the brand you really can't help but love.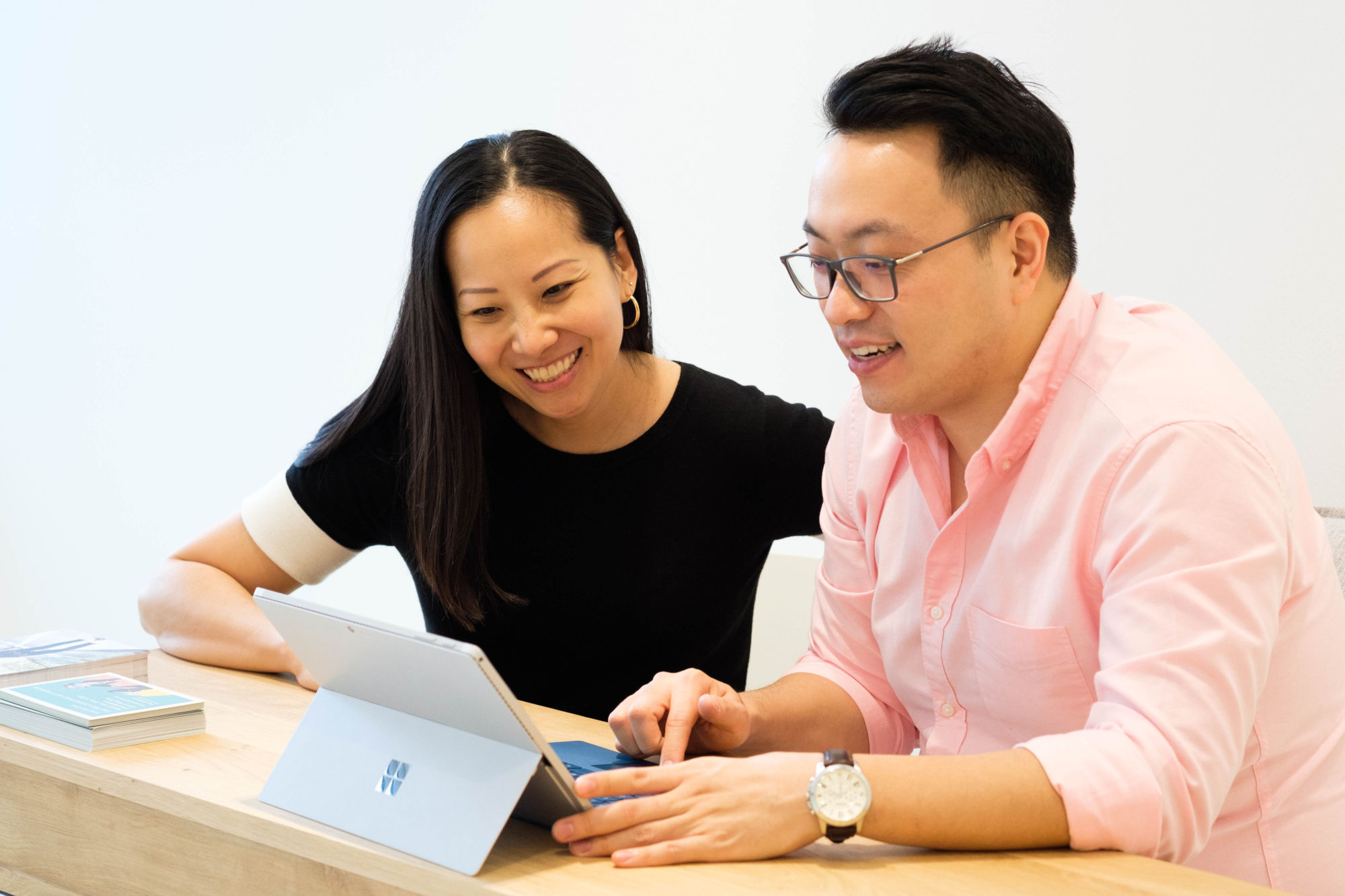 Tell us a little bit about yourselves and where the idea for the brand came from?
[Ivan] Christine and I have known each other for about seven years. We would always go for lunch and talk about the frustrations we dealt with, certain customers, how manufacturers produce garments and others.
[Ivan] We find that they put more resources and thought into marketing and their own organisational red tape. Thus, we felt like there was room for a small brand to break through especially now that consumers are more in tune with direct consumer relationships.
Your grandfathers were founders of the company you currently work at and your fathers worked in this company too. How has it been as the third generation?
[Christine] Our grandfathers both came from Shanghai and there was a flourishing garment industry there so they came here and set up businesses. When my grandfather was there in the 80's I used to go to lunch with him and I noticed that there are not that many third generation children taking over in this business, because the manufacturing business is tough. And so, we've joined forces and learned so much!
[Ivan] We thought we've learned and know so much but we realised that so many brands don't know anything about manufacturing from the source right down to the materials, up to getting it into the store!
[Christine] We also saw an opportunity to be a lot more sustainable in the process. We have met many individuals who have said that they are interested in sustainability but because they work for such commercial companies, they find it hard to push that through. So we felt that for a small company, it would be easier to incorporate easy sustainable practices. For example we have limited the use of single use plastics, incorporate leftover materials and upcycle them.
So when did it start officially?
[Ivan] I would say towards the end of 2017, that's when we worked on the new collection sourced materials, started sampling, and figuring out the entire process.
[Christine] I'd just found out that I was pregnant with my second kid too! It was then when I felt like, if I don't do this right now, I won't ever do it.
So did you both study something related to fashion?
[Ivan] For me, I studied biology at Cambridge. Lots of people ask me why but I entered this business because I found the supply chain to be very interesting to me and it's been very rewarding.
[Christine] I studied art and design, and I was working in trend forecasting in New York–very the other end of the scale very conceptual. I saw this as a good opportunity to get our hands dirty. It's one thing to be the designer and think about what the concept should be and other to be the person that realises that to figure out how to make it real.
What's the story behind the name of your brand?
[Christine] Well I suggested that as there's two of us, it should be "something" and "something" which is also better for a domain name. So we had a few suggestions and ideas but one of our design inspirations was very Scandinavian. "Tove" is a Danish name for strong woman and another idea was balance and equilibrium–both for the sustainable message but also because were designing for the multi-faceted modern woman, living a dynamic city lifestyle who has to juggle a lot. Libra is the representation of balance and is actually the most fashionable of the zodiac signs!
---
For more information and updates, follow them on Facebook and Instagram at @ToveandLibra or browse their collections on their website at www.toveandlibra.com
Tove & Libra +852 2723 2952, www.toveandlibra.com
Tags
Related Posts