Panthère's enduring allure has thrived through history. French fine jewelry brand Cartier first introduced the iconic design on a ladies' wristwatch in 1914. Jeanne Toussaint who joined the team then was also given the same moniker "La Panthère" by Louis Cartier. The creative genius had a brilliant mind and vision but also fondly remembered for her ferocious style and character. The Panthère has been reinvented by Cartier through the decades and this year together with the DFS Group, the first-ever exhibition dedicated to the emblematic Panthère de Cartier was unveiled.
Located at T Galleria by DFS, Macau, City of Dreams, this incredible exhibition aptly named "Into the Wild" recounts the rich history of the collection and demonstrates its never-ending creative evolution. It is open to the public and even if you're not a jewelry collector or an art enthusiast, there is so much to learn and see at this visual journey. Explore the allure of Panthère worn by prominent women in history including the Duchess of Windsor, Wallis Simpson.
The Cartier installation features three main universes: "The Design", which carries an animate jewelry designer table and exceptional creations on display; "The Salon", a perfect photo backdrop and recollection honoring the panther woman, Jeanne Toussaint; and "The Community", a digital wall where celebrities of yesterday and today reincarnated the wild spirit of Panthère.
Indulge your curiosity with a tailor-made WeChat mini-program. It allows viewers to discover more, carry out special missions or capture personalized Panthère memories. The adventure continues inside the nearby Cartier boutique where the emblematic panther takes over windows and counters to unveil the spectacular brand new Panthère de Cartier jewelry and watch creations. The "Into the Wild" exhibition can be viewed from October 17–December 31.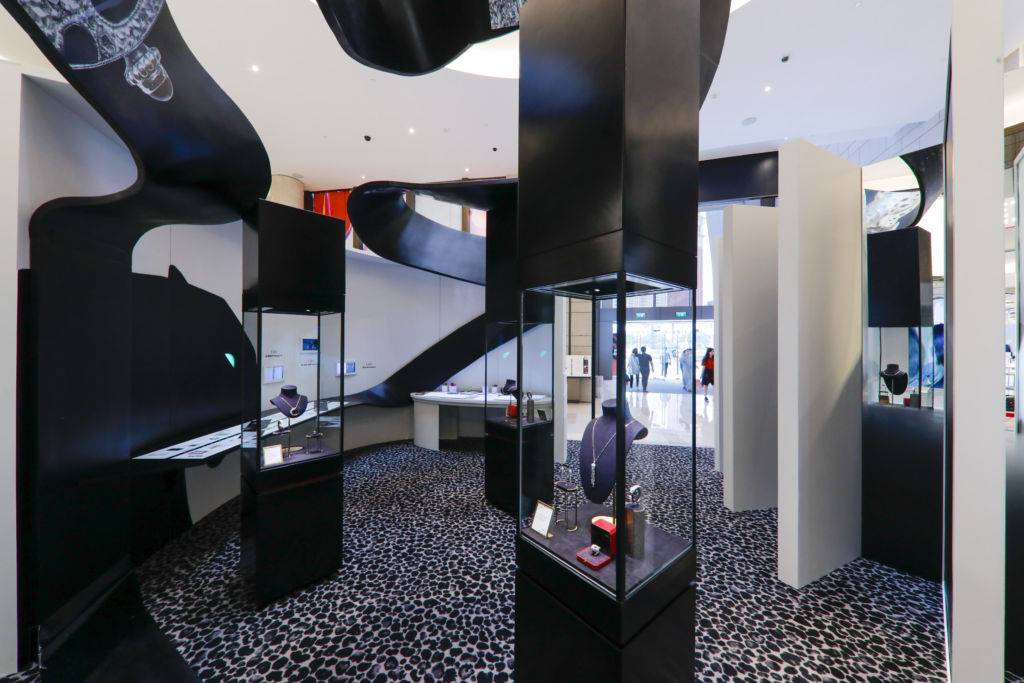 NEW CREATIONS TO COMPLETE THE SIGNATURE FIGURATIVE COLLECTION
A coveted piece, Panthère has become the icon of the maison. It is an object of desire and fascination that exudes defiance, power, and freedom. The panther can be fierce, playful, or lovable, displaying all the facets of its liberated personality from one collection to the next. It's a wonderful story made of creativity and passion. This year, its spirit is revived with many more designs from accessible bijoux rings to highly precious fine jewelry and watches. The new Panthère de Cartier creations cater to both men and women. Panthers know their own kind; it is a tribe united by instinct and independence. It spoke then and still speaks today for a generation of personalities who identify with the majestic feline–male or female. Cartier jewelry has always been timeless and great investment pieces all throughout history. Immerse yourself in the artistic beauty of the exhibition which might inspire you to make a purchase!
---
Cartier T Galleria by DFS, Macau, City of Dreams, Estrada do Istmo, Cotai, Macau, +853 8791 8400, www.dfs.com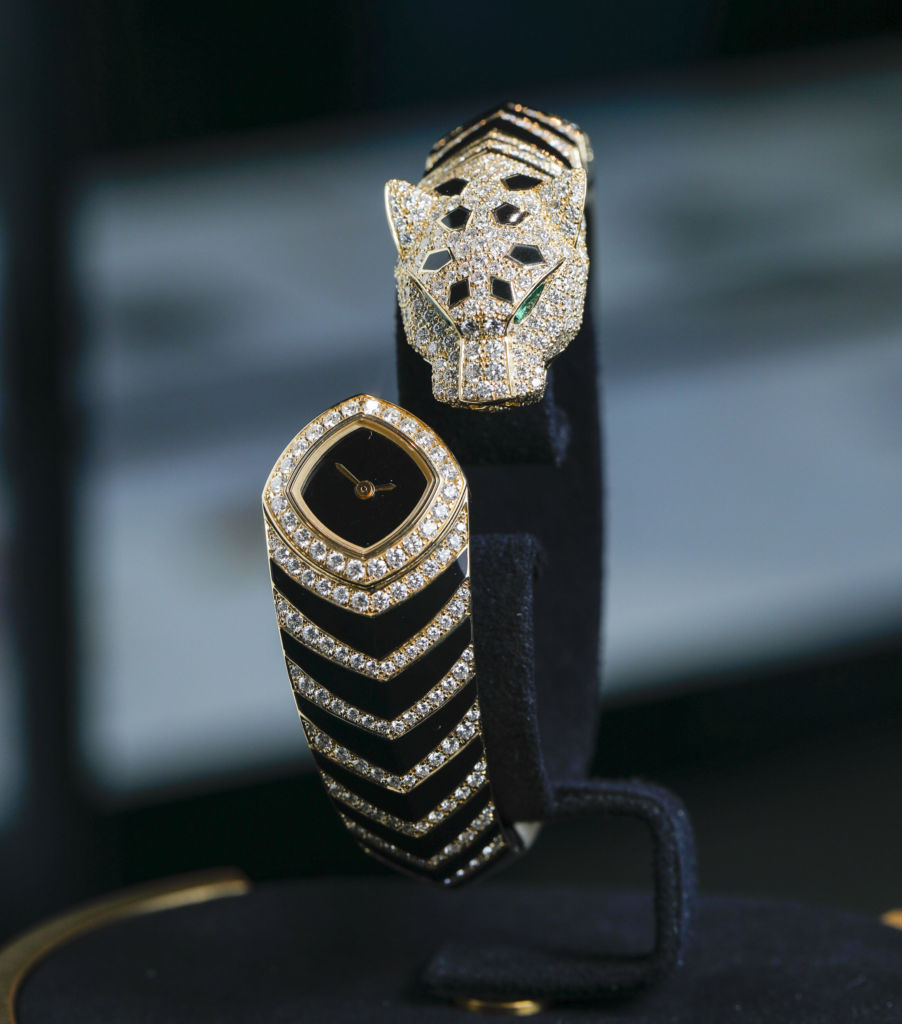 Tags
Related Posts