Now that your fall fits are pretty much figured out, there's no better time to pick up a few surprising accessories, pieces that really showcase your exceptional taste. Now, what exactly is flexing? In the street fashion world, "flex" is a slang term that means to show off, whether it be your physique, belongings, or anything you consider superior to others. The act of flexing is often criticized as a power move, considered arrogant and insincere. But the latter part isn't really necessary when you're wearing one of these fashion flexes that made 2019 the year of style evolution with the launching of these outrageous accessories. Like all innovations, hype culture has built upon the pre-existing fashion world by linking it to the Kanye fan, the Peter Saville expert, and the average skater. Even though it suffers from mindless consumerism, it is ultimately a reflection of the progressive world, a world in which everyone and everything is connected.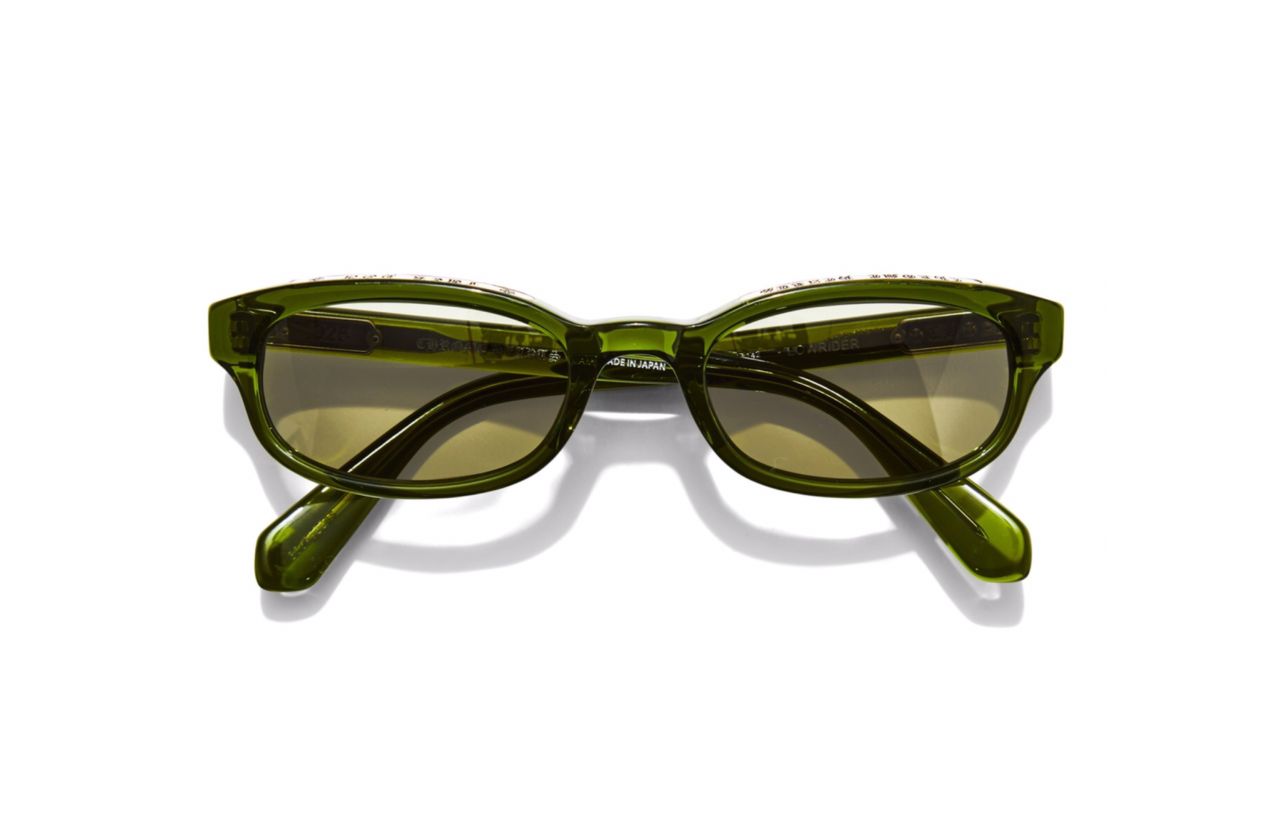 SLIME GREEN SUNNIES FROM CHROME HEARTS
Though Chrome Hearts is a Los Angeles brand that mainly focuses on high-end silver jewelry, other countries such as Japan has produced accessories for the brand including this slime green pair of sunnies. Winter season does not necessarily mean grey and black, especially here in tropical Asia where we still have sunshine even during the cooler days of winter making this the perfect accessory to round off your winter look. Chrome Hearts have been making waves as the brand to watch out for in 2019 especially when it comes to eyewear. Introducing 15 new styles, the forthcoming release comprises of both sun and optical frames. Along with a number of classic silhouettes, the imprint will also be launching all-new seasonal colorways. As always, the label fuses together vintage aesthetics with modern details, defining a perfect balance of both the old and the new.
Chrome Hearts Prince's Building, G31-G33, Ground Floor, Central, Hong Kong, +852 2810 6932, www.chromehearts.com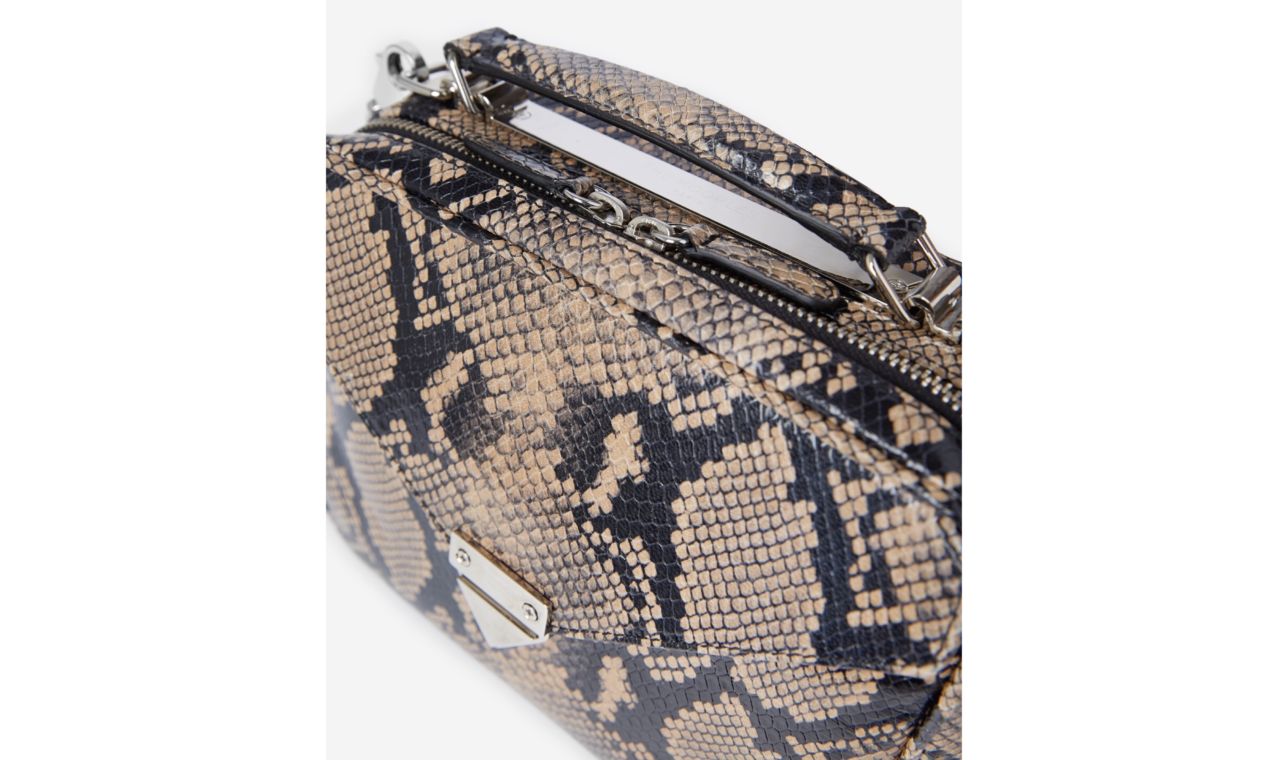 SNAKESKIN BAG FROM THE KOOPLES
This Autumn/Winter, Barbara Palvin joins The Kooples as co-designer of the brand's first box bag, a structured shape that takes inspiration from the classic case used to carry cosmetics. The Barbara by The Kooples box bag will be available in a mid-size for every day, as well as a mini version for the evening. The bag will include several leather finishing variations: a classic black and red, a crocodile texture in red, navy or black, and an almond faux-python. Just the right additional accent to the winter staple's all-black ensemble.
The Kooples Shop 149, Pacific Place, Admiralty, Hong Kong, +853 2874 5033, www.thekooples.com/eu_en/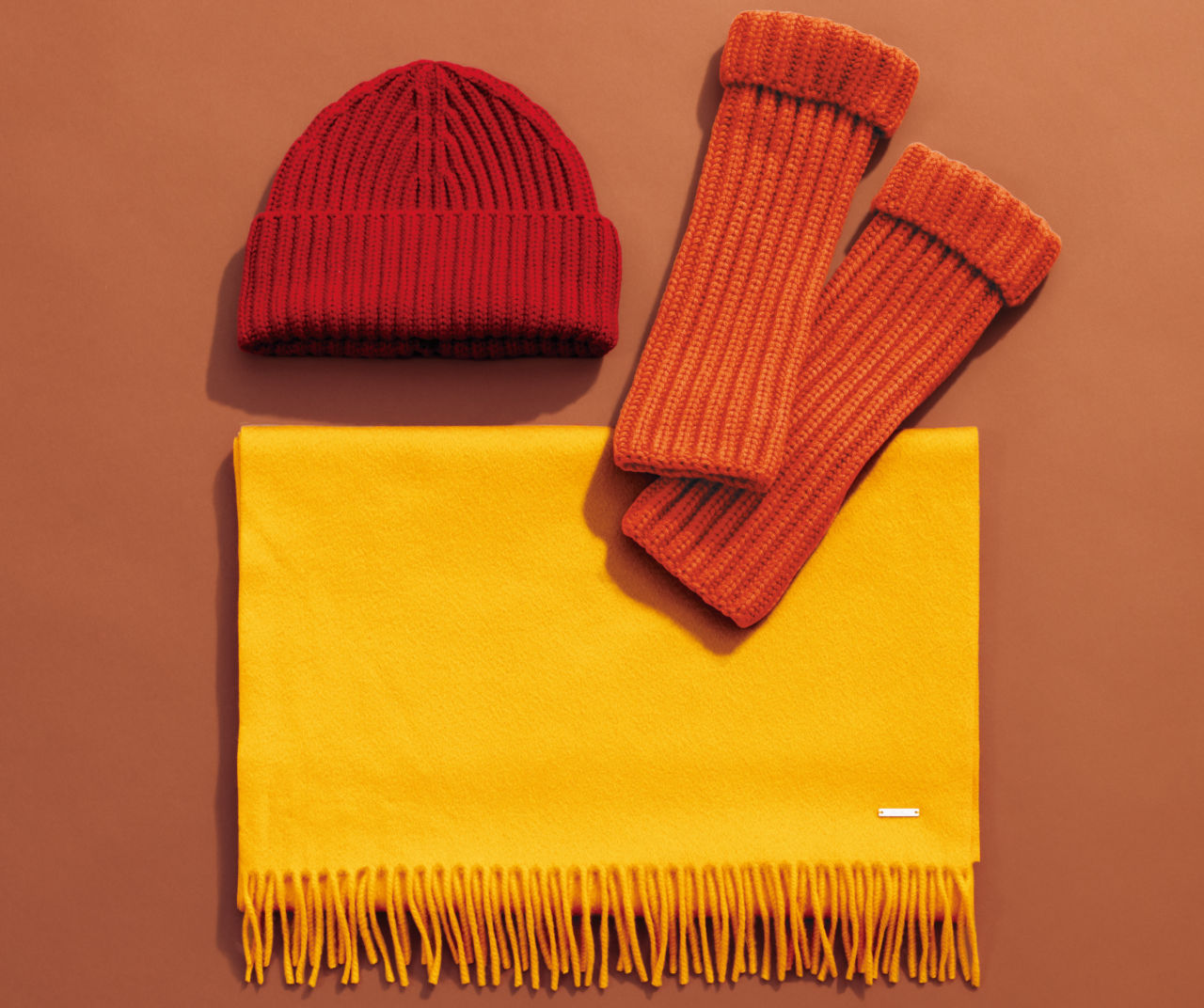 CASHMERE ACCESSORIES FROM LORO PIANA
Solid vibrancies in cashmere garments are sure to be a stand out for winter. Loro Piana adds the color and energy with yarn innovations that bring a new look to the brand's classics. The fashion house's cashmere is crafted from selected raw materials, combining the casual look of Shetland wool and its enveloping, warm mélange colors with the defining softness and exclusivity of cashmere–a subtle yet distinctive effect that highlights the preciousness of their fabrics. Made from prized tender calf leather and other premium materials in various sizes, the knitted winter accessories represent a perfect and stylish solution for a busy modern lifestyle.
Loro Piana Shoppes at Four Seasons, Shop 2805 – 2806, Level 2, Cotai, Macau, +853 2899 8983, www.loropiana.com/en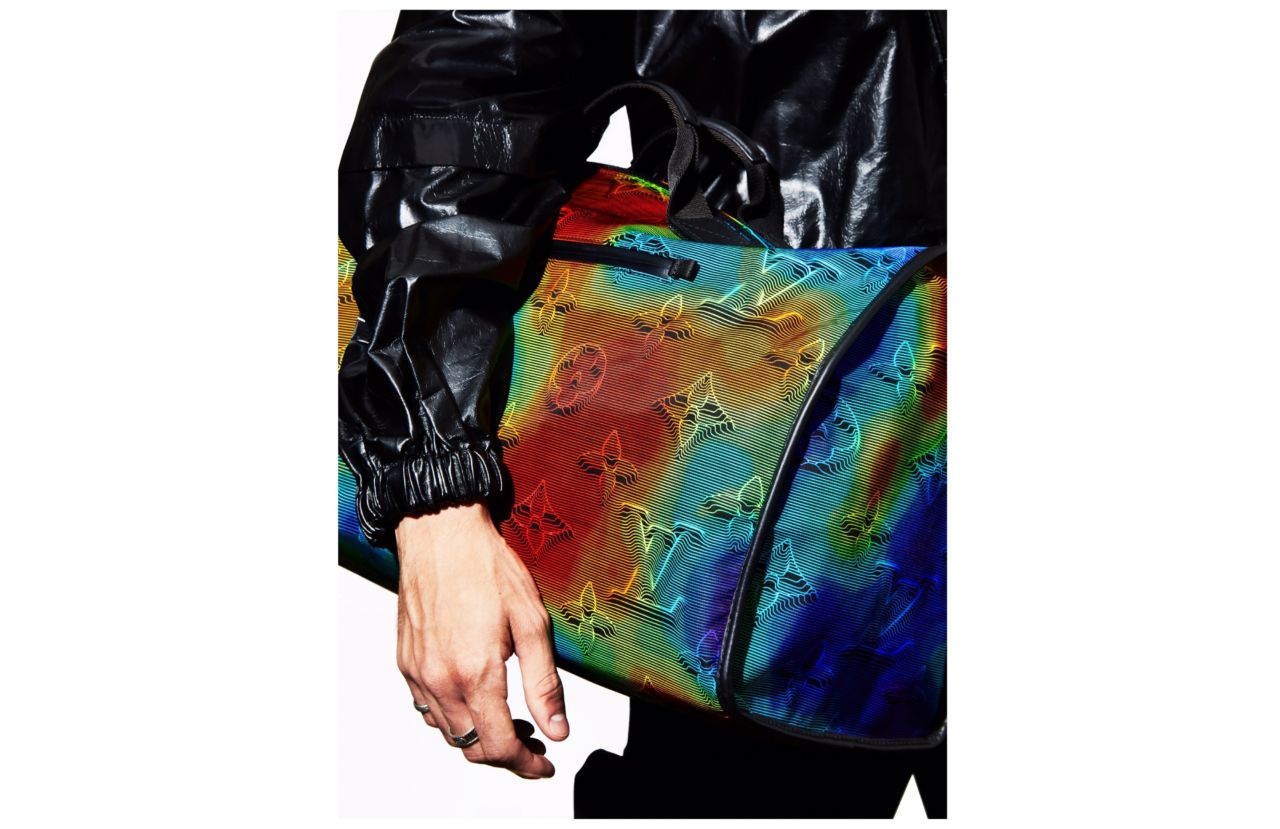 3D MONOGRAM BAG FROM LOUIS VUITTON
Virgil Abloh's vision for the Louis Vuitton menswear is seen through a 3D monogram and water-repelling technical nylon-jersey textile. A camouflage rainbow Louis Vuitton Monogram pattern technically wraps the accessories section of the whole collection, a reflection of the 2054 collection's heat map-inspired effect. The line and accessories highlight the military and outdoors influences throughout. Key pieces include a padded overshirt that can transform into a pillow, parachute-style trousers with removable cargo pockets, nylon boots with a trail-inspired sneaker sole and the "Sleepall," an adventurous twist on the classic Keepall that unfolds into a sleeping bag.
Louis Vuitton Shoppes at Four Seasons, Shop 1115, Level 1, Cotai, Macau, +853 8791 8000, www.louisvuitton.com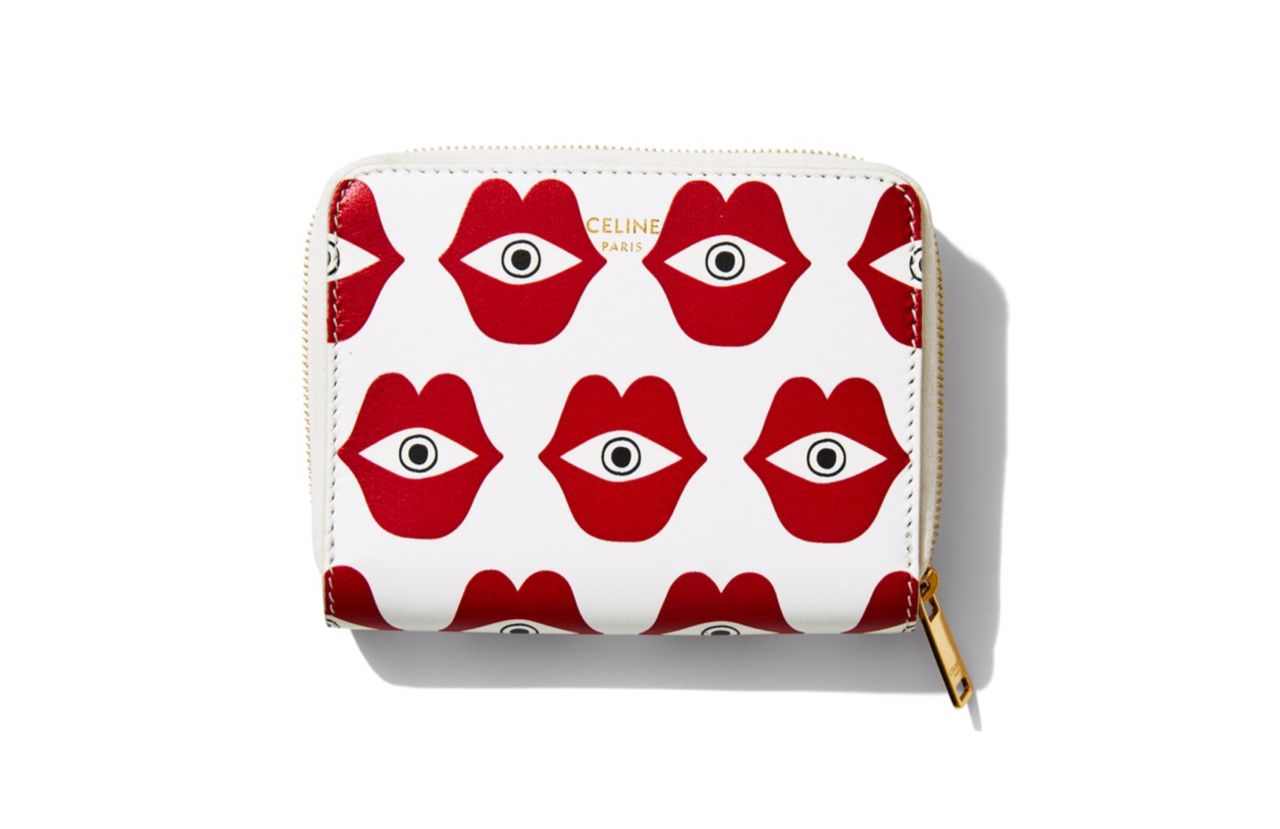 PURSE WITH LIP PRINTS FROM CELINE
Celine has produced art-infused purses with cartoonish lips printed all over them to bring playful graphics to the brand's elegant touch in their accessories section. From footwear and ready to wear garments to accessories, the exclusive selection is adorned with a surreal eye and lips design. Backpacks, wallets, cardholders, and phone cases are also part of this pop art-indebted Celine collection. A fashion statement, indeed!
Celine Shoppes at Four Seasons, Shop 1105, Level 1, Cotai, Macau, +853 8791 8000, www.celine.com/en-us/home
Tags
Related Posts