Name: Ana Aquino Pangan
Age: 27
Nationality: Filipino
Our special feature Macau Street Style to highlight Macau Fashion – follow our Instagram @macaustreetstyle for daily inspiration!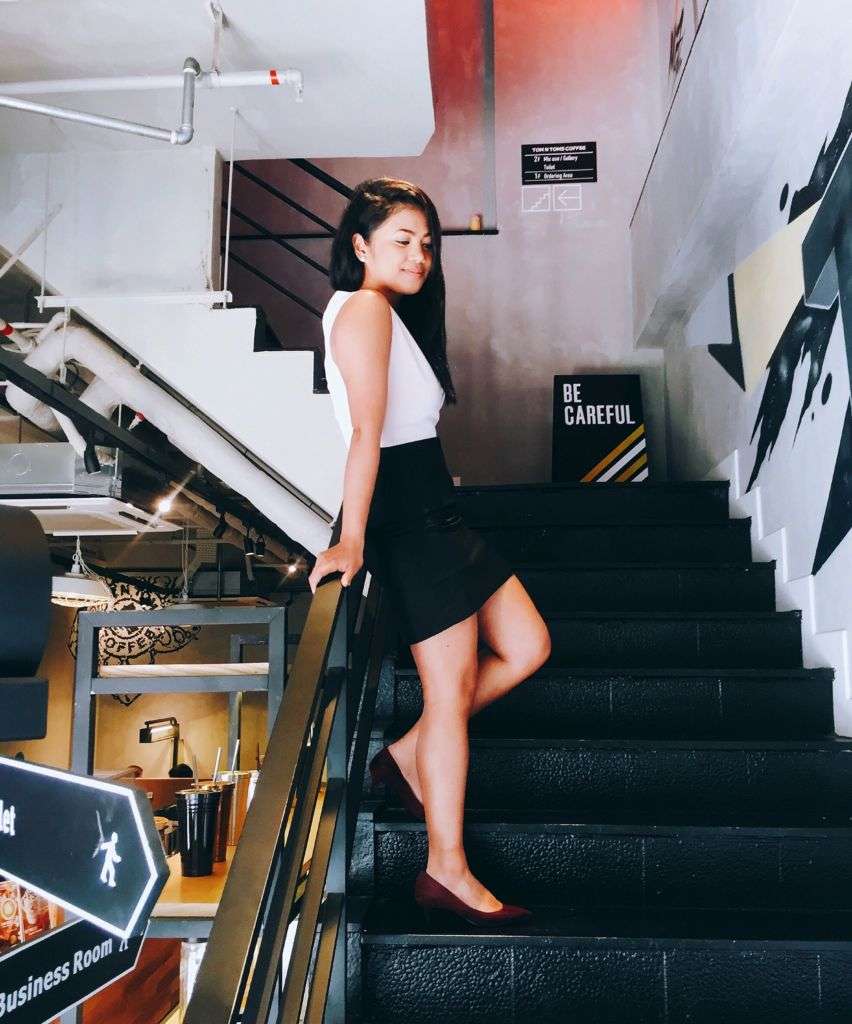 What does fashion mean to you?
Self-expression. It's a way to make a statement. Sweater and jeans for carefree days, winged eyeliner and leather jacket for fierce days, and ultimately dresses when I'm feeling feminine, fresh and edgy!
How would you describe your personal style?
I prefer classic styles. A peek in my closet will reveal many neutral colors especially black and navy blue.
Your favorite place to shop in Macau.
Zara, G2000 and H&M.
Who was your first style icon?
Audrey Hepburn was my first style icon. The little black dress is a constant fashion staple for me.
What is your view on Macau's fashion scene, do we have one?
I think trends are starting to manifest here. There's a great crowd that looks like they're dressed by Instagram or Pinterest. I think they're awesome.
How can Macau inspire the way you dress?
It truly depends on my daily routine, weather and my mood. I really just with what I'm most comfortable in.
What would be an ideal weekend in Macau? 
Hiking and a picnic in Coloane. Catching up with friends for coffee and dinner at a bar, or restaurant caps off the perfect weekend.
What's your favorite place in Macau to take photos?
NAPE area.
Who takes photos for your outfits?
My friends that are into photography and lifestyle blogs.
What's your fashion motto?
Style is a way to say who you are without having to speak as uttered by fashion icon Rachel Zoe.
When you can't think of anything to wear, what's your go-to outfit?
Sweaters and leggings!
What is your favorite fashion magazine? and why?
I don't really have one. I tend to read fashion blogs.
What's the best advice you have ever been given?
Confidence is the sexiest thing you can wear.
Tags