Name: James Denzly Padilla Dela Cruz.
Age: 17
Nationality: Filipino
Our special feature Macau Street Style to highlight Macau Fashion – follow our Instagram @macaustreetstyle for daily inspiration!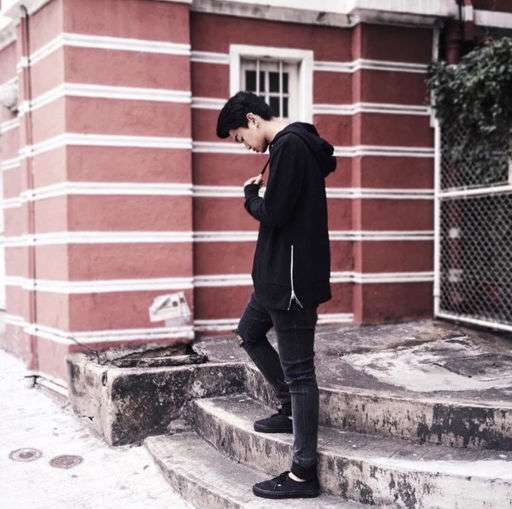 What do you love about living in Macau?
Macau is a beautiful place and I love the surroundings here. I love walking around Macau and taking photos. Everything is so unique. And of course, I love the Chinese food here, its the best.
What do you do in Macau?
I am a high school student in Macau.
Is there a person who is a fashion inspiration to you? If yes, who is it and why?
Yes, there are a lot actually. I'm really inspired by @creationsofla. I just love his style! It's basically casual wear with a hint of his own fashion sense.
Who do you mainly shop with?
I shop with my friends and I ask for their opinions as well.
Do trends have any impact on how you dress?
I think everybody loves trends. For example, the granny gray hair that everyone has at the moment, even I tried that gray hair color! Sometimes though trends can be really mainstream and then everybody ends up with the same style in the street.
What would be an ideal weekend in Macau?
For me clubs and bars are a must, especially Club Cubic and Pacha, they never disappoint.
What are your favorite colors to wear?
My closet is just full of black, white and gray. I do have some other colored clothes but black, white and gray just goes with everything!
How would you describe your personal style?
To be honest, I really don't know. People just tell me that they like my style. When I feel bored, I try to think of creative ways to dress up.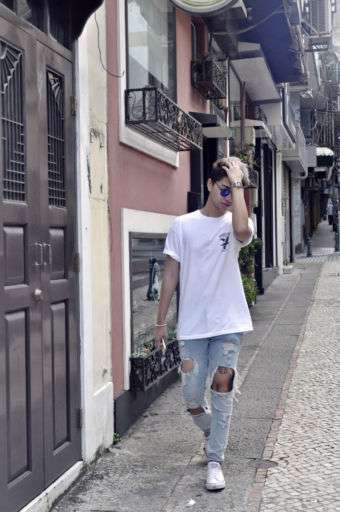 Tags