Name: Maureen Jazelle Pua
Age: 16
Nationality: Filipino
Our special feature Macau Street Style to highlight Macau Fashion – follow our Instagram @macaustreetstyle for daily inspiration!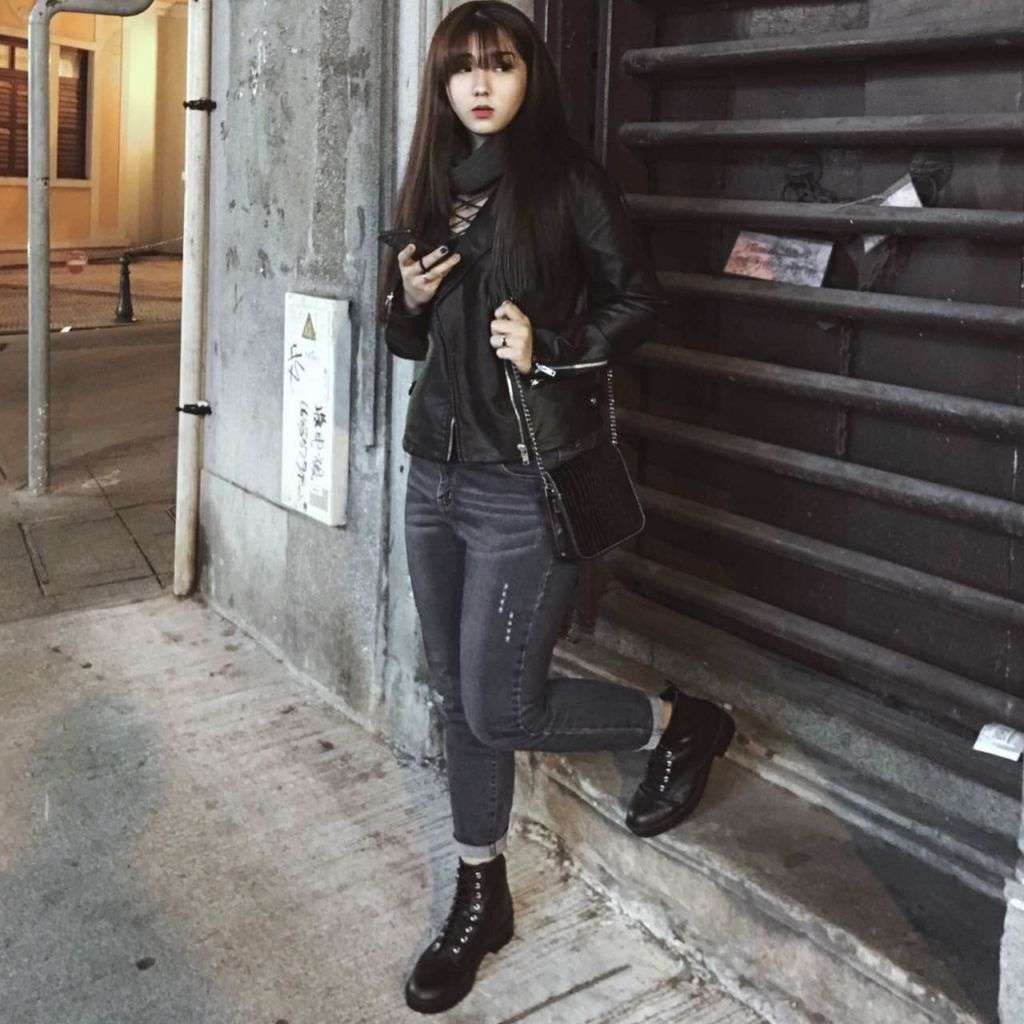 What does fashion mean to you?
Fashion to me is part of our everyday lives. It is essential to one's sense of expression without the use of words. What I wear translates how I feel in that moment.
How would you describe your personal style?
I like to keep it simple but still fashionable and comfortable. I like classic pieces but with an edge and without losing the girliness.
Your favorite place to shop in Macau?
My top favorites are H&M and Pull & Bear. But most of the time, browsing and shopping online is what I prefer most particularly Zalora!
What is your view on Macau's fashion scene? Do we have one?
I don't think Macau has a fashion scene yet. People here wear whatever they like. Our generation is very carefree when it comes to fashion.
How can Macau inspire the way you dress?
Macau's free-spirited take on fashion is inspiring on its own. Like my brother, Ivan Castillejos, he also inspires me when it comes to fashion. Some celebrities also serve as some of my fashion icons.
What would be an ideal weekend in Macau?
Macau has a lot to offer in terms of historical places and sight-seeing. Despite the gaming industry, Macau is very laid-back. I love having a coffee and bonding with family or friends and enjoying the calmness of Macau on a weekend.
What's your favorite place in Macau to take photos?
Honestly, anywhere works just fine for me. As long as the person who takes the photos know how to take the right angles.
Who takes photos for your outfits?
My brother Ivan Castillejos takes my OOTDs. I trust him with that. Also, my cousin Chesca Gomez, sometimes helps me take photos as well.
What is your fashion motto?
What I have come to learn is "Fashion fades, Style is forever."
What is your favorite magazine? And why?
I don't really get a hold of magazines anymore. Nowadays, social media is my online magazine.
Tags