Name: Emon
Age: 33
Nationality: Filipino
Instagram: mightyemon
Our special feature Macau Street Style highlights Macau fashion—follow our Instagram @macaustreetstyle for daily inspiration.
---
When you hear the word "fashion" what comes to mind?
My fashion guru and a super friend, Marrah. She inspires me to wear any kind of clothing as long as I'm comfortable with it, regardless of how others see it.
What colors do you see yourself best in?
Dark-colored items of clothing are my best bet. Putting on denim blue or taffy works fine too.
How would you describe your personal style?
My style is more on the comfortable side rather than the fashionable and trendy. I prefer to wear clothes that I can comfortably walk around in at any given place and without worrying about what others might say.
Where do you get your fashion news and inspiration from?
I get inspirations from observing people around me. I get inspired by what I'm seeing and try to incorporate that into my clothing.
Who helps you take your photos?
My friends usually take my photo or someone who I'm with at that moment. I normally ask them to take random pictures when I feel that the moment is right then I save what I like most.
If you had to wear one thing for the rest of your life, what would that be?
Probably a T-shirt and some shorts.
Do you have a favorite filter app you use for your photos?
I edit my pictures on Snapseed and then I create my filter in VSCO. I want to keep it personal.
When dressing up to go out what are your 'three-must-haves?
Nice clothes, a watch, and comfy shoes.
How does Macau inspire the way you dress?
Macau is such an amazing place to wear anything under the sun without being ridiculed. The mix of people consisting of tourists and locals are very open-minded in accepting different fashion styles. This gives me the freedom to just be myself and be honest to the choice of clothing I want to wear.
Where is your 'go-to-shoot' spot in Macau?
Anywhere and everywhere. From old houses to old ruins and churches or the many hotels you can freely breeze through.
Which iconic celebrity do you look-up to?
Jared Leto and his 90s slacker street style.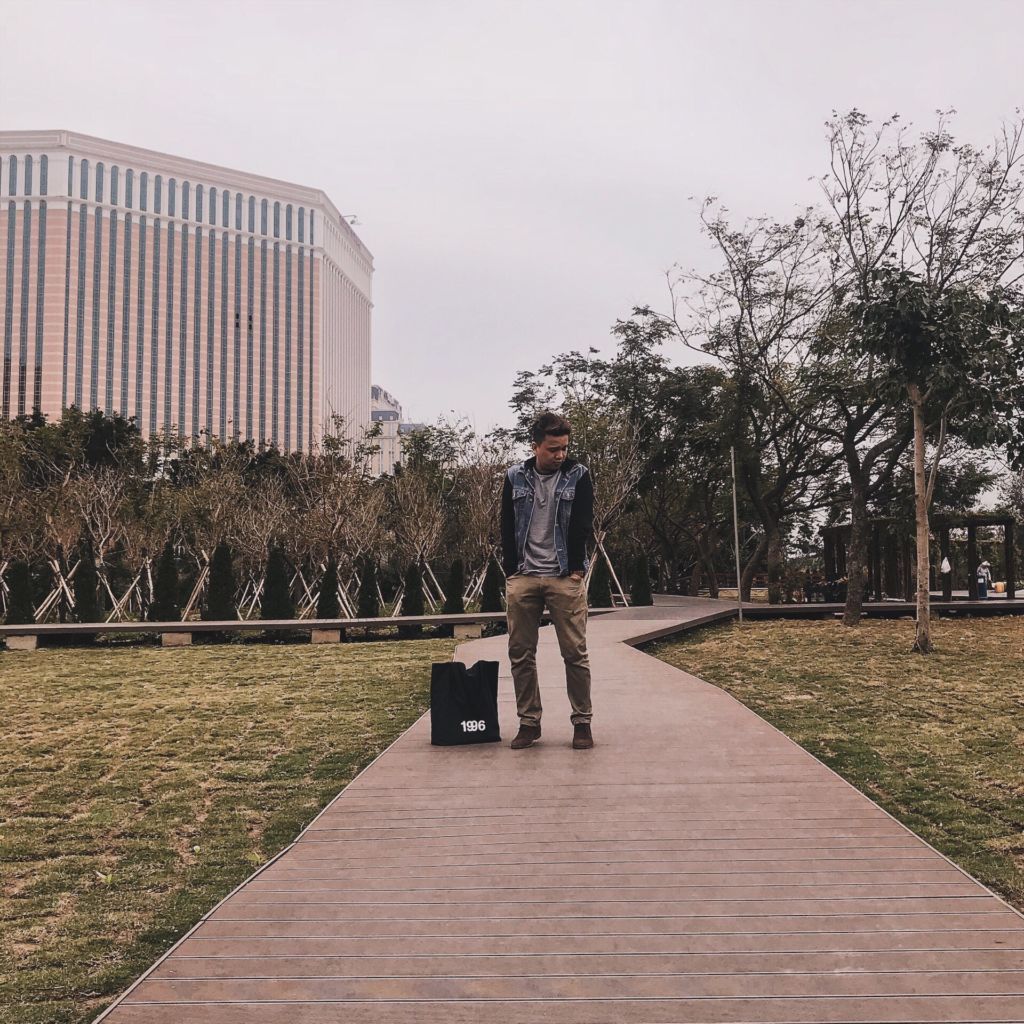 Tags