Name: João Micael Villanueva Constancia
Age: 19
Nationality: Filipino
Instagram: @imjoaoconz
Our special feature Macau Street Style to highlight Macau Fashion – follow our Instagram @macaustreetstyle for daily inspiration!
What do you love about living in Macau?
My love for Macau is indescribable. I was born and raised in Macau so I have this sentimental attachment with this beautiful city. I love the fusion of Portuguese and Chinese culture we have here. The calmness and beautiful views of Macau during day and night.
What do you do in Macau?
I am studying here in Macau. I am a 2nd year university student.
Your favorite place to shop in Macau?
Favourite place is shop in H&M, Pull n Bear, Forever 21 and a couple of local stores.
Who takes photos for your outfits?
My friends who are great photographers.
How can Macau inspire the way you dress?
Macau's fashion can be quite dull sometimes so it inspires me to dress up the best I can be.
What would be an ideal weekend in Macau?
An ideal weekend for me is to spend the day going around beautiful places in Macau with family and friends. At night, going to clubs and partying with friends.
What is your view on Macau fashion scene, do we have one?
I believe we don't have one yet. Macau's fashion scene is still in progress.
How would you describe your personal style?
My personal style varies on my mood. It can be from basic outfits, urban street style, semi-casual to class.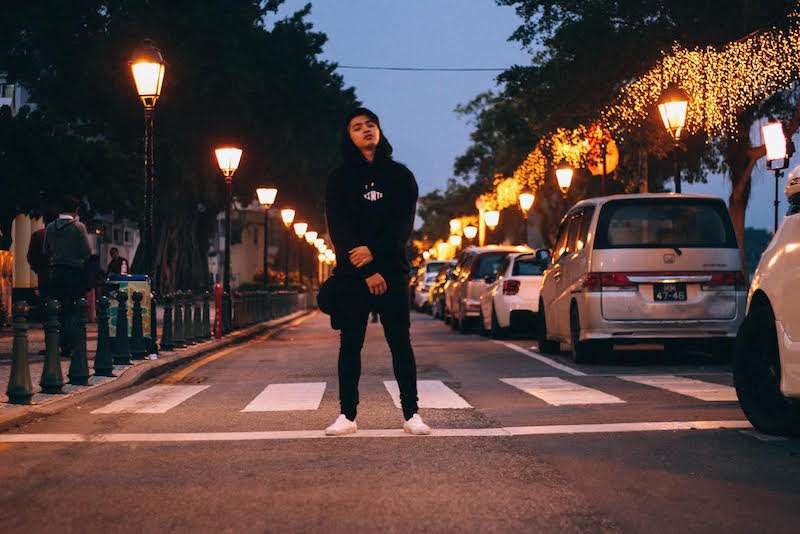 Tags