Summer styling can be tricky no matter how committed you are to dressing up. A lot of factors need to be considered especially the heat, humidity, comfort, and aesthetics. Compared to winter styling, a stylish coat can instantly elevate any kind of look. The good news is that there are plenty of ways to swap your wardrobe around for a more comfortable summer in Macau. Read on for the must-have styles to try on under this scorching heat and almost 100% humidity from our favorite brands.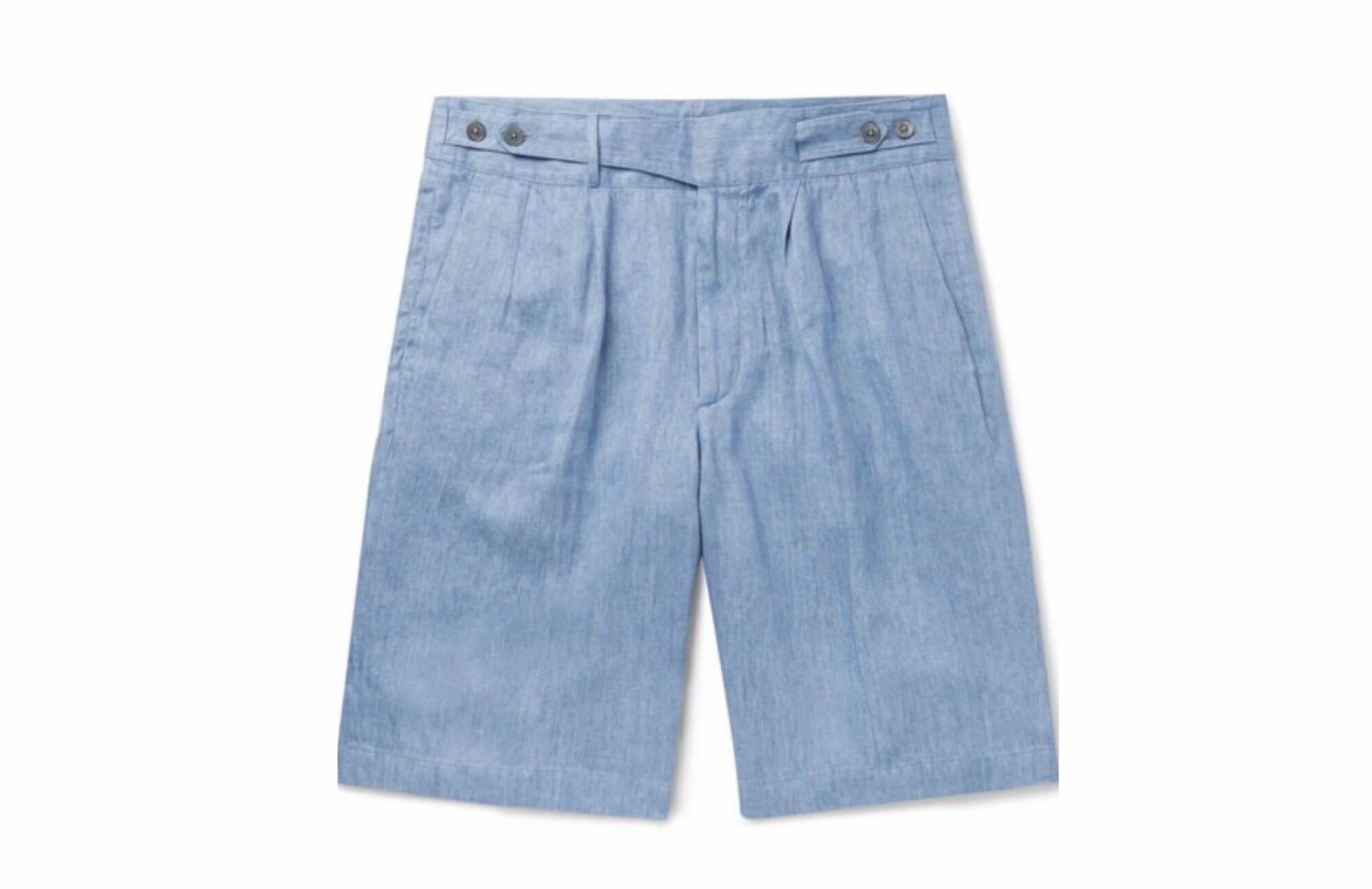 Denim Shorts from Ermenegildo Zegna
Denim shorts, jean shorts or jorts, whatever we call it, this style of denim is the perfect summer alternative to the go-to pair of jeans. Versatile styling for every occasion can easily be done from casual daytime looks to nights out with these shorts. This pair of "denim shorts"  from Ermenegildo Zegna isn't even actual denim, making it an easy substitute in this summer heat with its soft and light in weight chambray material. Made from breathable linen and dyed in mid-wash blue, the design includes a cummerbund waist and roomy pleats, maintaining the preppy look and keeping the outfit on point with the tailored and structured effects it brings to any ensemble. You may also choose a pair of distressed denim shorts in either black, indigo blue, or white if you prefer street style and urban aesthetics.
Ermenegildo Zegna Galaxy Macau, G/F, Shop G087, Cotai, +853 2882 5698, www.zegna.cn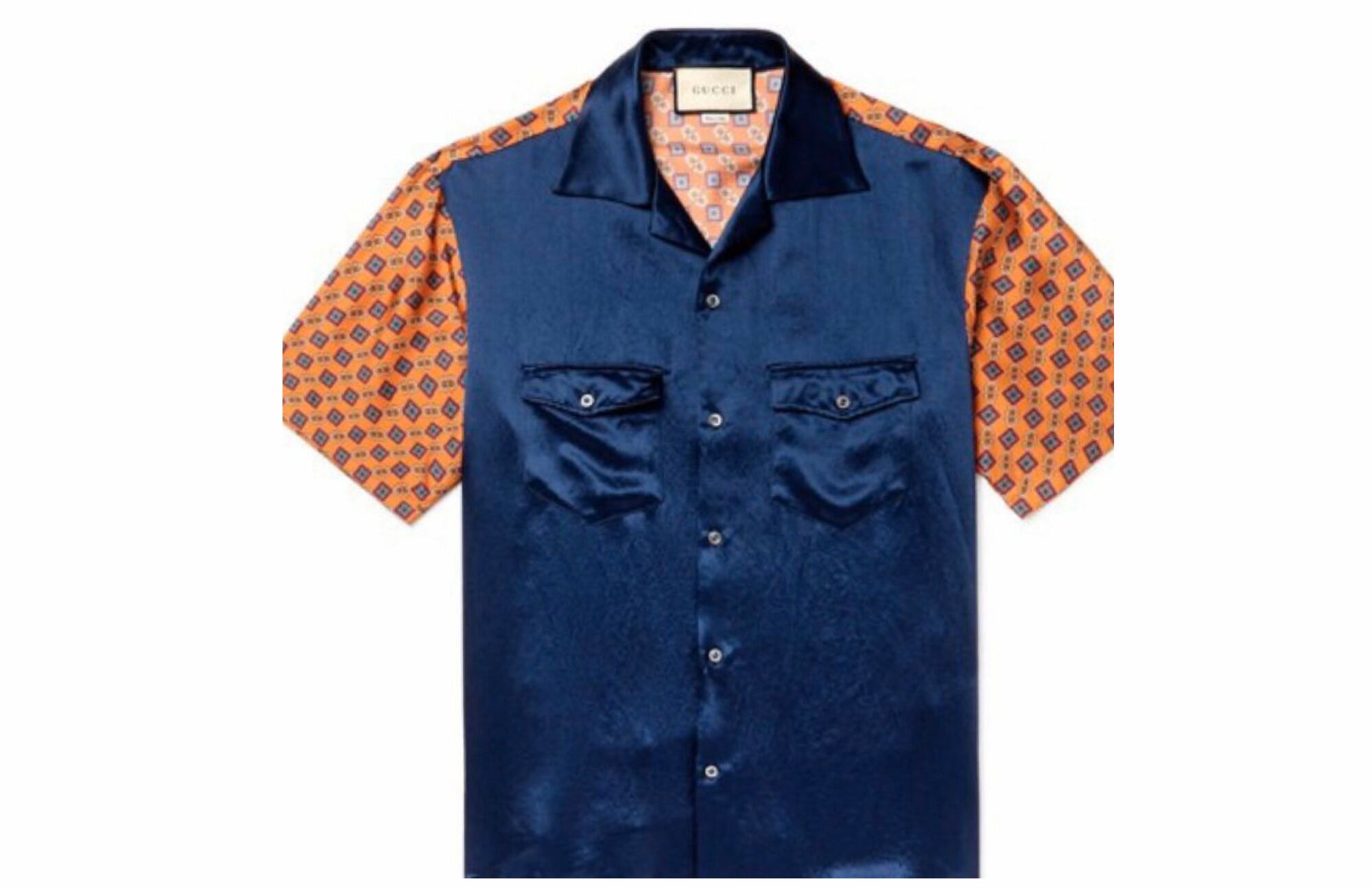 Short-Sleeved Shirt from Gucci
Short-sleeved shirts have long been a staple when it comes to summer getups. The "dad" trend in fashion is still taking over brands, but being truly fashionable, it is here to stay. This year everyone from designers to high street brands has given them a streetwear twist, mixing retro prints with youth culture inspired fashion. Loud prints and bold colors are a key part of this trend, but there are plenty of more understated options to choose from too. A way to step up your print game is through this Gucci camp-collar shirt, an amalgamation of fresh and archival design. This '80s-inspired style is cut from navy satin with a silk-twill back and sleeves dressed in the house's iconic rhombi print that incorporates the retro 'GG' motif. Another thing worth trying is dark florals and minimal palm prints–perfect if you don't want to flex in anything too garish. For anyone lucky enough to be heading to the beach this summer, short-sleeved shirts will work well with any style of swim shorts. Heading off on a city break instead? Then pair with denim shorts and trainers!
Gucci Galaxy Macau, G/F, Shop G099, Cotai, +853 2857 6207, www.gucci.com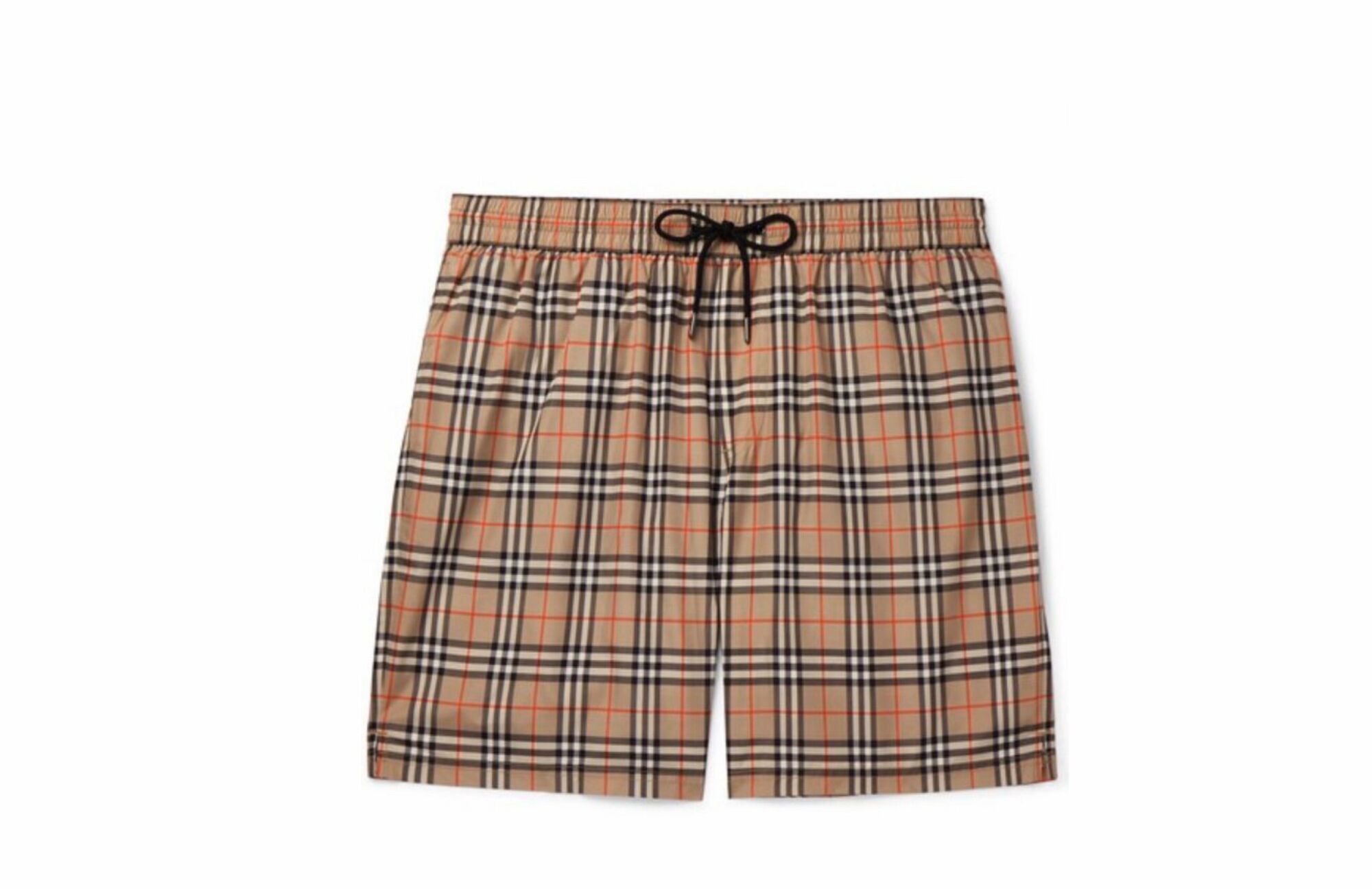 Swim Shorts from Burberry
Summer and swim wear are synonymous to each in a way that upon mentioning the word summer, swim wear instantly pops into your mind. From classic styles to more daring color choices, there really is something to suit every taste. Casual inspired swim shorts keep things long in length and relaxed in fit. Burberry's iconic check print may be associated with rainy days and trench coats, but its summer line which includes this pair of swim shorts will look just as good on the beach. Patterned with the archival print, they have an elasticated drawstring waistband and longer length. The trick is to pick something with a longer length that finishes just above the knee.
Burberry Galaxy Macau, G/F Shop G090 & 1044, Cotai, +853 2882 3060, mo.burberry.com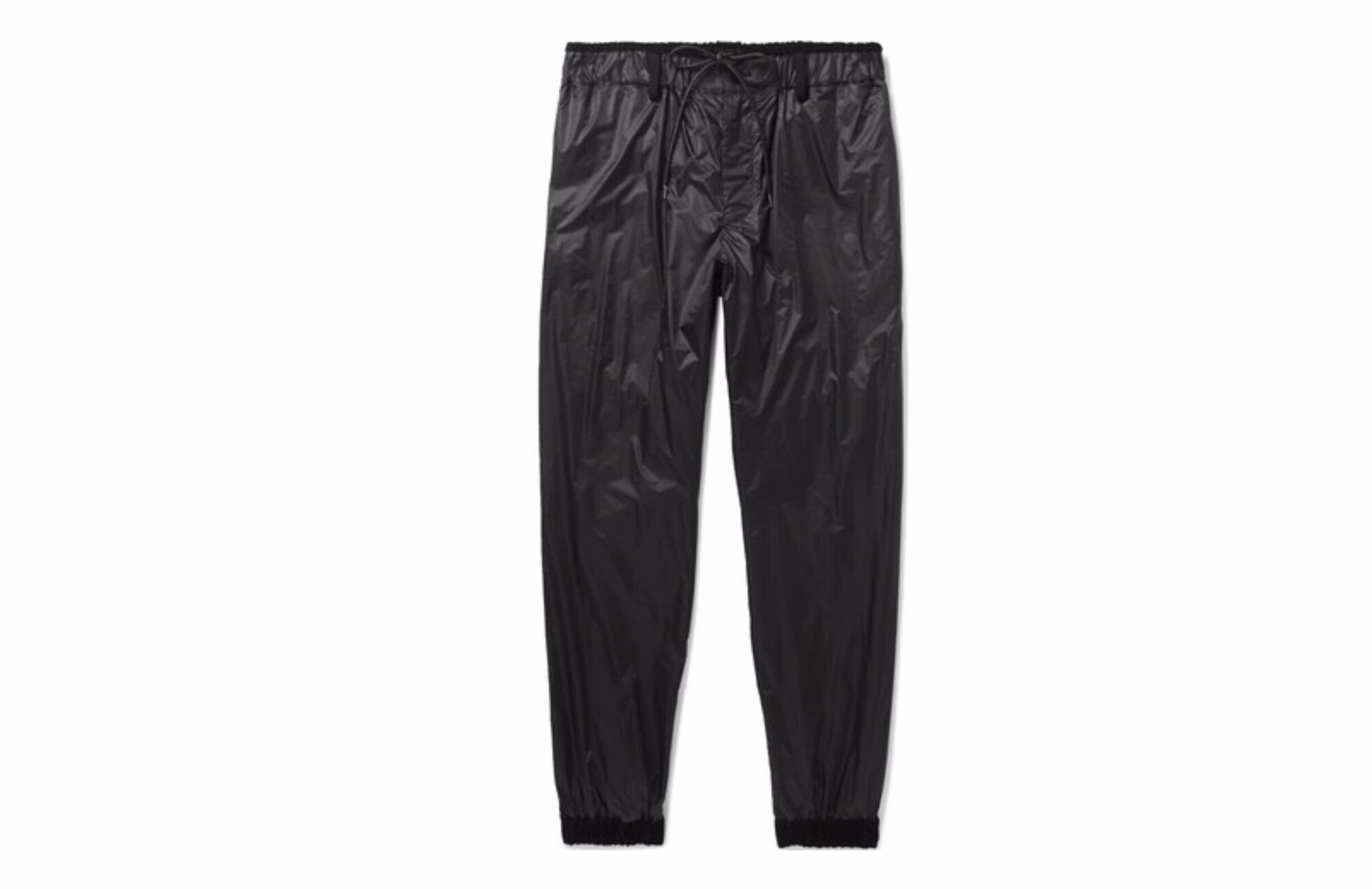 Jogger Pants from Sacai
Joggers aren't the first thing that comes to mind when you think of summer garments. But as summer around the world varies and with the rise of street style, it should come as no surprise that jogger pants are essential to summer styling. A hybrid of smart tailoring and sportswear, Sacai's track pants are made from high-shine shell and cut in tidy tapered shape. The belt loops are made from twill, while the elasticated cuffs and waistband are trimmed with dark-green velvet–mixing different materials and styles together to create something unexpected and unique. This season, the style of choice for joggers is a slim fit in classic urban colors like black, white, grey marl and army green. On sunny days, opt for a pair of joggers to nail the casual urban look, paired with a vest or short-sleeved tee.
Sacai The Parisian Macao, Shop 300, Antonia, Level 3, Cotai, +853 2877 0492, www.parisianmacao.com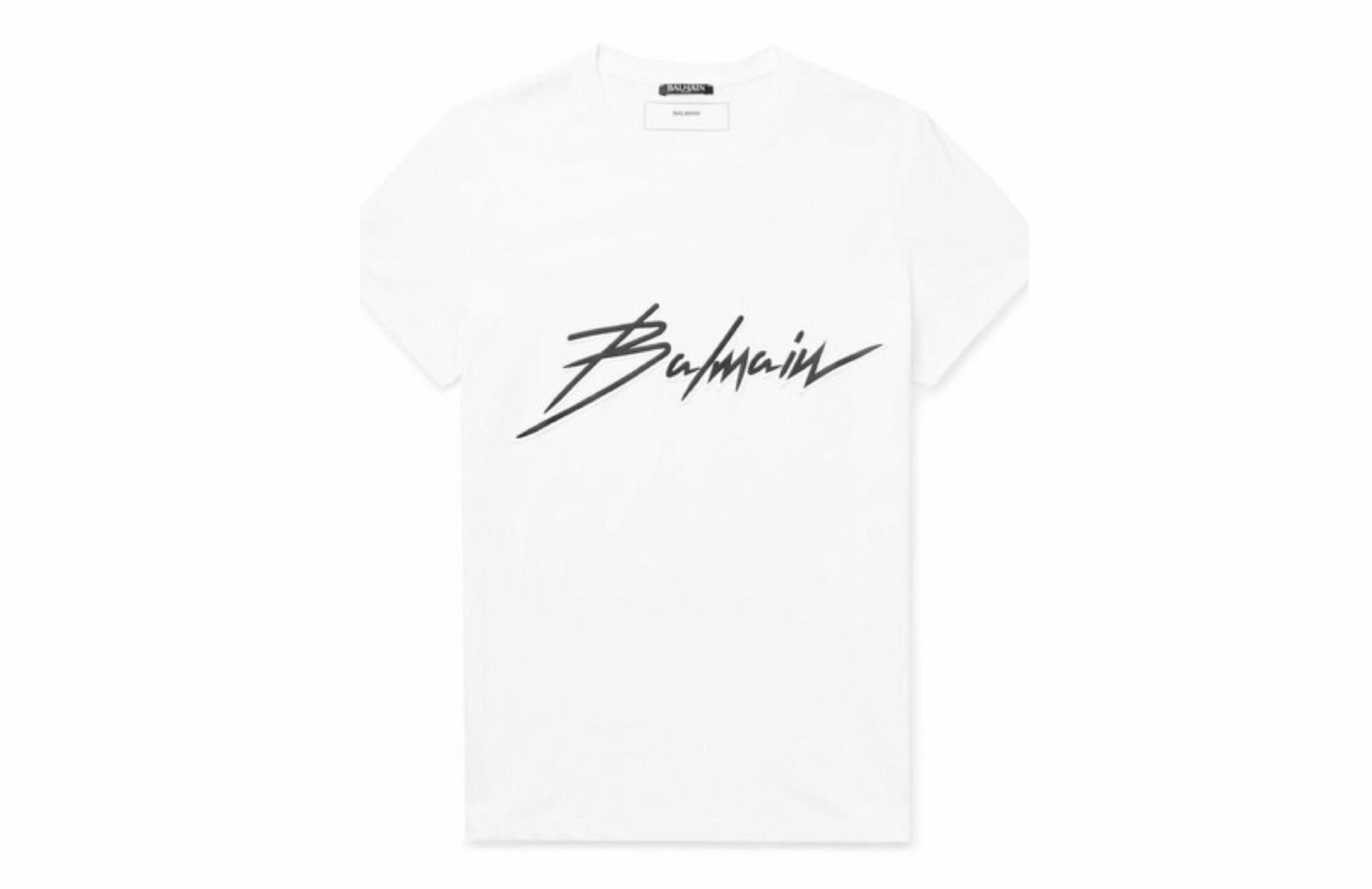 T-Shirt from Balmain
For a more youthful vibe and a less serious approach to styling, t-shirts are the perfect way to stay cool and look stylish in the summer. To nail the casual and formal look with t-shirts, finding the right fit is everything. The emergence of the logo print on t-shirts is still very fashionable for this season. Whether fitted or loose, t-shirts are the perfect summer piece for all occasions from beach days to festivals and even casual drinks at the hotel bar. For the fashion house Balmain, it introduces its latest and remastered logo stamped on its key fashionable items. This soft cotton-jersey T-shirt is detailed with a monochromatic appliqué in a cool 3D effect.
Balmain Studio City Macau, Shop 1019, Level 1, Cotai, +853 2885 2505 , www.balmain.com/mo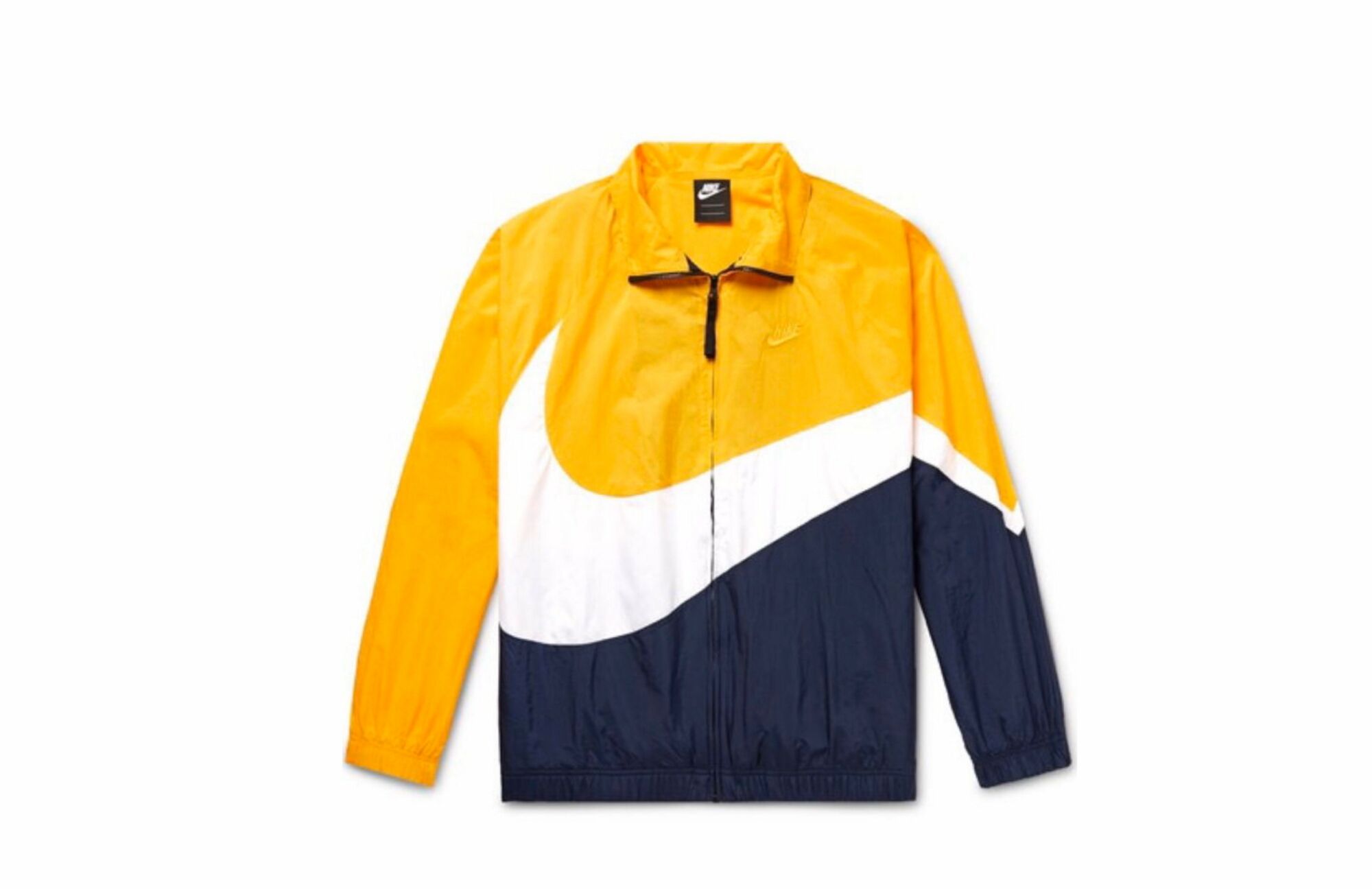 Track Jacket from Nike
As vintage and retro style is being brought back by fashion brands, track jackets are the latest addition to this trend that will have anyone looking fresh all summer. Perfect for throwing on once the temperature drops in the evening, these lightweight jackets are a stylish way to top off any 'fit. 90s styling calls for a full tracksuit look and oftentimes, this leads to it looking like a costume rather than a stylish ensemble, but when it is done right, like what Nike did, it's hard to not go along with this trend. This nylon jacket is made from bold color-block nylon that features a large white Swoosh across the front. Usually made from a cotton-poly blend or shiny poly tricot, you can throw this track jacket into your bag without worrying about it getting creased or weighing you down.
Nike Galaxy Macau, Shop 1003, Level 1, Cotai, +853 2882 3025, www.nike.com.hk
Tags
Related Posts