Banyan Tree Lăng Cô is a short 45-minute drive from Da Nang airport and easily one of the best resorts north of Da Nang city. Vietnam still has so many untouched areas to explore and Lăng Cô is one of these gems. With three UNESCO-listed World Heritage Sites nearby (Hoi An Ancient Town, The Imperial Citadel of Hue and My Son Sanctuary) and surrounded by quaint local fishing villages, large national parks but yet situated along the beach, this all-pool-villa resort is the perfect long weekend destination. The resort is large enough that you won't feel bothered and is very quiet. If you are looking for a peaceful, relaxing getaway, you have come to the right place.
Banyan Tree Lăng Cô is a villa-only property with beach pool villas, lagoon pool villas, and their one to three-bedroom residences also known as the sea view hill pool villas. It's all part of a complex called Laguna Lăng Cô which also includes the sister property Angsana and Sir Nick Faldo designed golf course. While there are common pool areas on the property near the beach and lobby, the privacy and ease of having your own pool, is definitely one of the reasons we chose to stay here. The Banyan Tree residences are great for families or groups of friends traveling together as they consist of one to three-bedrooms. So think about who you are traveling with before making a decision on what type of villa to take.
The Rooms
All villas come with a villa host, and we were lucky enough to have Dao look after us for our stay in our beach pool villa. Everything about the resort was easily and quickly explained to us and we were impressed with such a smooth in-villa check-in. The rooms are large and well-furnished with plenty of space for everything you need. The interiors are a contemporary tribute to the cultural richness of the region and the neutral earthy tones throughout with the villa added to the calming ambiance of the room. The clay-tiled pitched roofs, wood rafter ceilings along with the regal purple touches, lotus motifs, and artwork features were a clear nod to the Vietnamese design elements seen in the traditional garden houses of the nearby former royal capital Hue.
Lots of natural light with floor to ceiling windows and plenty of double-layered curtains to block out the sun for those who like to sleep in. Double wardrobes, a separate spacious rain shower, large and deep freestanding bath next to a window that overlooks your own little garden, mini bar, and a large long desk. The soft bed with a pillow menu–perfect for those fussy sleepers–comfy robes, slippers, and deliciously scented Banyan Tree amenities made our stay extra cozy. Large television, cable, great WiFi and plenty of seating area outside ensured that we were entertained both on and offline! There is also plenty of shaded and covered outdoor courtyard areas, perfect if there is an afternoon shower and you still want to be outdoors or want some time out of the sun.
The private pool area consists of a jacuzzi, two sun chairs and a covered lounge day bed area from which you can easily look out at beach views of Canh Duong beach while enjoying your favorite book. This private pool area is surrounded by manicured gardens offering just the right amount of privacy. The creative towel art is a beautiful addition each evening as you return to your villa to see what has been left for you. They also have a signature aroma burning in your rooms for a peaceful night's sleep that changes daily. The welcome fruit basket is a basket of goodies and for those not used to the local or regional fruits, there is a handy guide to what these are and it was very interesting and helpful the first time we encountered them.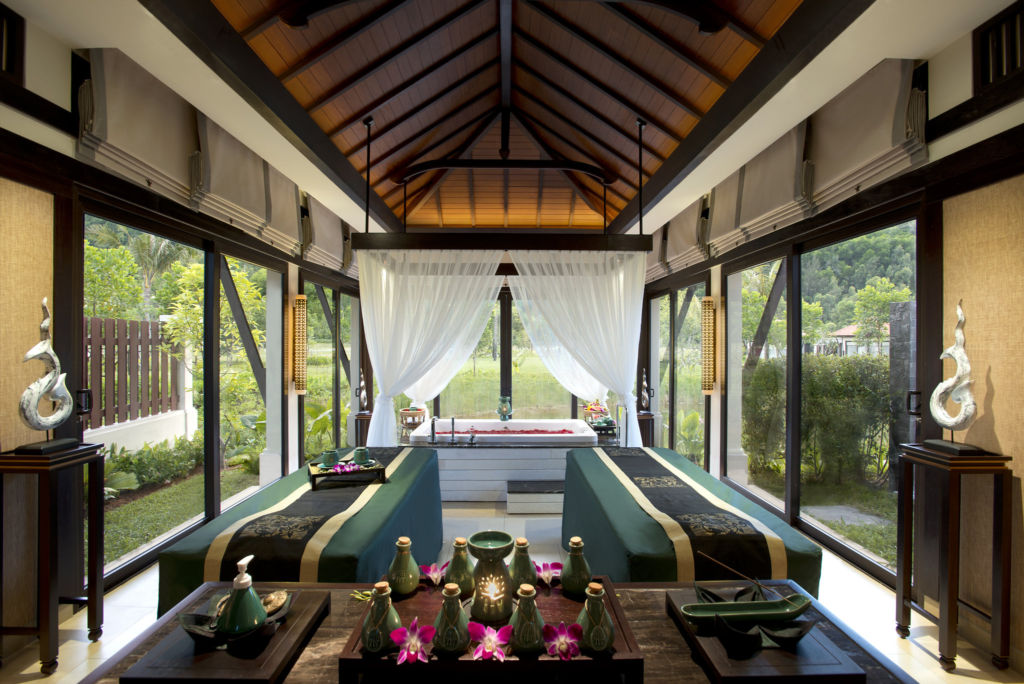 Facilities
There is so much to do at the resort that it's almost hard to fit them all in during one visit. Firstly, Banyan Tree Lăng Cô like all Banyan Tree properties is famous for its Banyan Tree Spa. The signature Banyan Tree spa is made up of six spa villa pavilions, one yoga pavilion, and a 24-hour gym. You must book in advance and we highly recommend to have an early evening massage to help you sleep that much deeper. As well as the spa, you can join one of their cooking classes to bring back the flavors of central Vietnam. For those who feel the need for adventure, the water sports center offers a wide range of activities such as ATV safaris (quad bike), jet ski safaris, river adventures and fatbike beach rides. The resort is much larger than you might realize so on arrival, we suggest a buggy ride around the resort to check everything out before planning your days. One thing that you will notice throughout the property is how quiet it is, even at almost full occupancy. The resort is in immaculate condition and well-tended to by the associates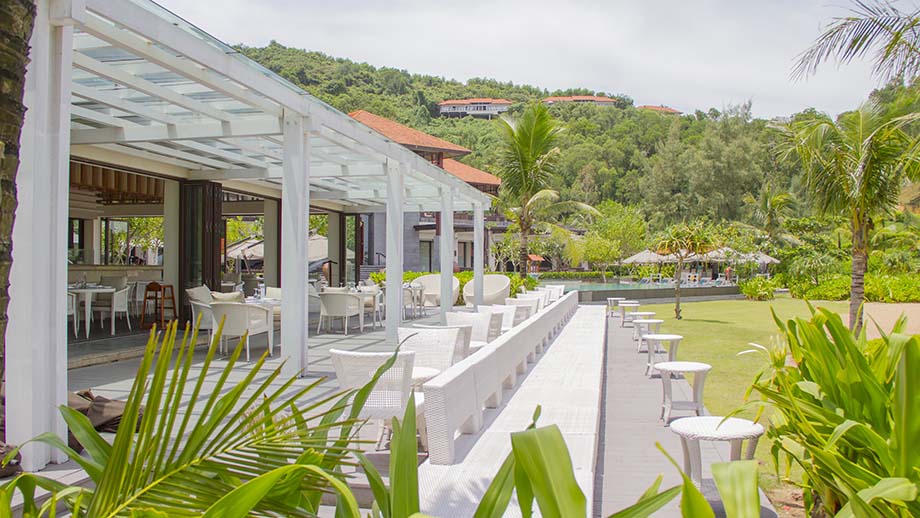 Dining 
We all come to Vietnam for the food and the dining at The Banyan Tree Lang Co is no less fantastic. Since there are no nearby restaurants, all of your meals will most likely be on the property and there is plenty for you to try out. The Water Court serves traditional Vietnamese cuisine and also serves the daily breakfast. The breakfast spread was impressive in terms of quality, selection, and taste. They have a kids' corner, and there were both Asian and Western choices. For lunch, their Italian restaurant Azura (see above image) boasts an extensive menu. Their signature restaurant is Saffron, a Thai restaurant that's only open for dinner. Set up on the hills, the views are just as beautiful as the food. You can also dine at their sister property Angsana, which has a few good options, however, we didn't get to go over there to visit during our stay. Room service is quick, delicious and something you must indulge in at least once while having a lazy day at the resort. Having an exquisite meal in your own private pool villa in the quietness of the area was something so relaxing we repeated it twice!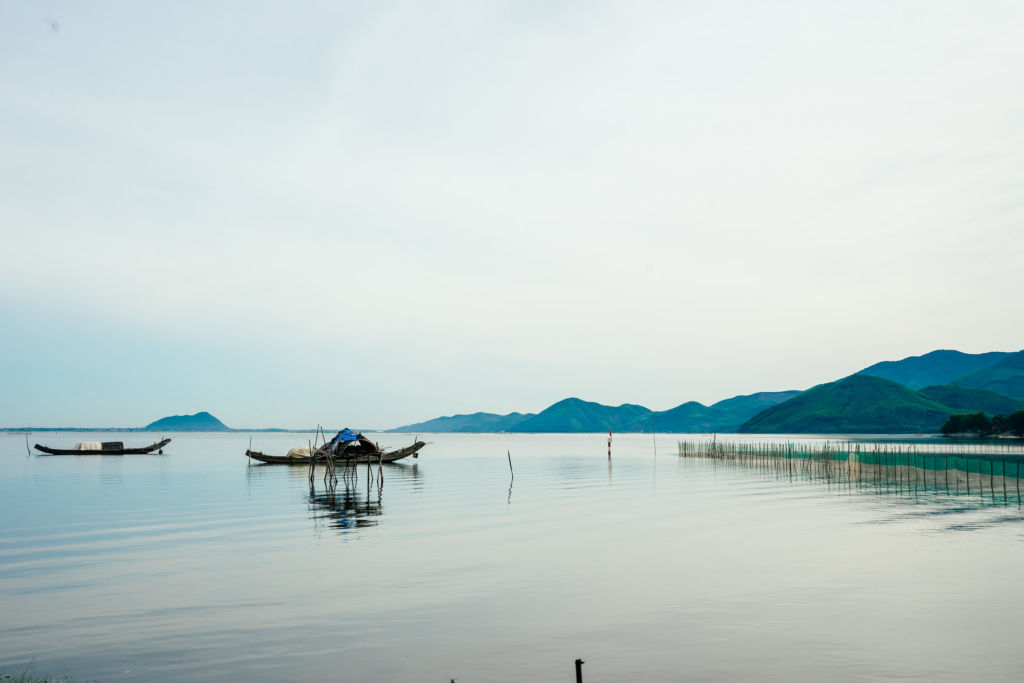 Activities
One of the best things about Banyan Tree Lăng Cô is its location. Situated right in the middle between Hue and Da Nang, this is a prime location to be able to explore both of the nearby cities. Hue was the ancient royal capital that has years of history and an incredible Forbidden City that you could spend hours wandering around and was home to the last 12 kings of Vietnam. Half-day or full-day trips can be arranged to suit your own schedule and pace and the resort's free shuttle service is perfect for those who don't want a private tour–the resort really makes everything easy. The resort has many activities and day trips to choose from and for something really local, we suggest a boat ride around the nearby lake, taking in the local fishing areas, local markets and of course meeting some of the lovely local people who reside in the area. There are both free and paid activities available at a range of different times. One thing we didn't manage to do was the Vietnamese coffee making class but we will definitely check it out next time!
What really made our trip so warm and welcoming at Banyan Tree Lăng Cô was the people we encountered. The exceptional service we experienced everywhere from check-in to the buggy drivers, restaurant associates and housekeeping–the list goes on. Nothing was too much trouble and everything was done with a genuine smile on their face. There are quite a few local Lang Co people working at the property who spoke very highly of their employer and how happy they were to work there. You really get a real sense of family from this resort and that warm feeling of being somewhere that not only looks wonderful but feels immensely homey and relaxing.
---
For reservations, email [email protected]
Banyan Tree Lăng Cô Cu Du Village, Loc Vinh Commune, Phu Loc District, Thua Thien Hue Province, Vietnam, +84 234 3695 888, www.banyantree.com/en/vietnam/lang-co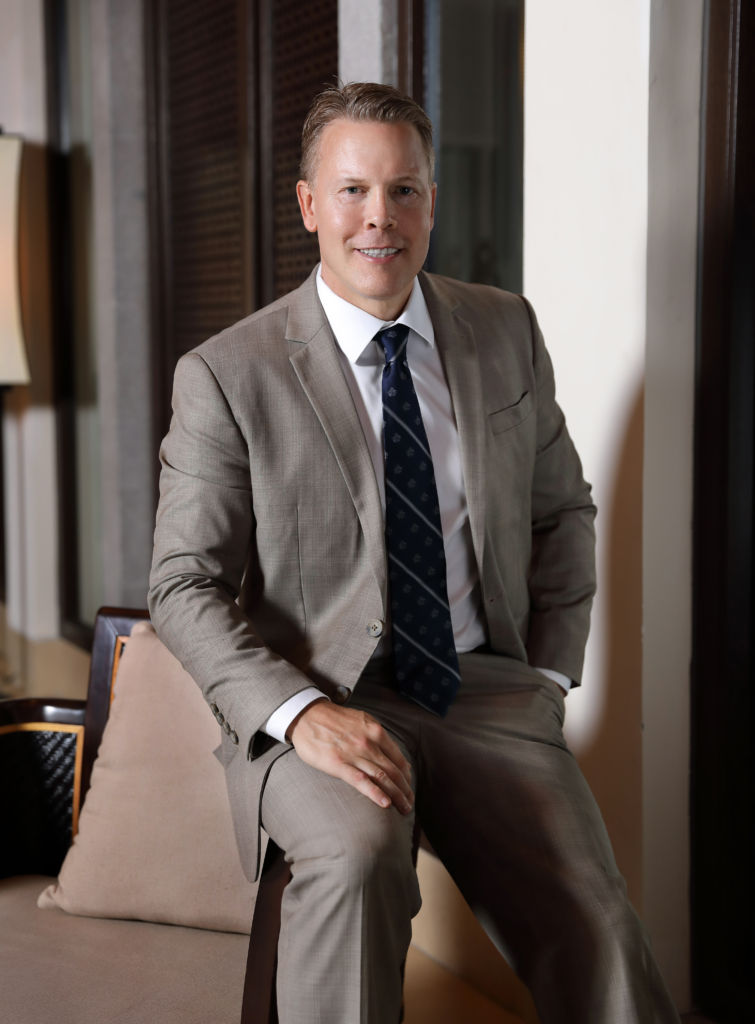 Brett Burton, Area General Manager of Banyan Tree and Angsana Lăng Cô
At the helm of Banyan Tree Lăng Cô is Brett Burton, having joined the resort in September 2017, Brett has been an advocate for Vietnam tourism and Banyan Tree Lăng Cô as its own destination. With daily flights from Macau to Danang, Banyan Tree Lăng Cô is a great option for those who have already explored Hoi An. But what makes the property so great? "It's a unique and tranquil location with a private beach and close to 3 UNESCO world heritage site (Hoi An ancient town, My Son Sanctuary, and Hue Imperial Citadel)" he says, "It's also surrounded by unspoiled nature and eco-diversity, the land has an alluring natural charm that is complemented by luxury properties and services".
Always striving for the best for himself and his team he says, " The most challenging aspect of running any hotel and therefore of course Banyan Tree Lăng Cô, is for the team to keep up the high standards that both our guests and we ourselves are expecting from us day in day out, as we are one of, if not the best hotel in Asia. As the demand in Central Vietnam is so high we want to achieve to treat each of our guests as if they are the only guest staying with us…that is a demanding task we are enjoying to conquer every day."
With the increase in the number of luxurious hotels and resorts especially in Central Vietnam, this means that there is also an increase in the opportunities. Brett says, "Tourism is growing at an impressive rate, indeed. As local job opportunities increase, I believe we will see development happen on an even larger scale: bigger conferences and events, enabling more trade, and of course, growing tourism. As of now, the majority of our visitors are from the Asian region, so we have to bring Vietnam to the attention of travelers from all around the world. The land has an alluring natural charm that is complemented by luxury properties and services. It is imperative that we get our message out to the right channels, so that we may serve a more international market." 
At Banyan Tree Lăng Cô, the stunning property is matched with an equally breathtaking landscape that only a few destinations in the world have. As a self-professed perfectionist, Brett expects a certain level of integrity and service from the places he visits and this is how he ensures that his guests' expectations are met.
Tags
Related Posts