What are you looking for in a resort on holiday? Is it the impeccable service, incredible attention to details or outstanding quality of accommodation and dining experiences? No need to pick one over the other! You don't need to compromise on any qualities at these stunning resorts that should be bookmarked for your next getaway. Whether you're planning a sweet escape with your special someone or going on an adventure with the whole family, these hotel properties are perfect!
Amandari, Bali
(See featured image)
Sitting majestically in a jungle and rice terraces in the heart of Bali, Amandari is a crown of luxury and hospitality. The property design is inspired by a traditional village and the local culture of Indonesia. Bask in the beauty of nature at the stunning pools, all with private tropical gardens. Every suite is elegantly decorated with teak and coconut-wood. Follow the road out of the village to hike or bike the gorgeous green landscape; or head further afield for artisan villages, hidden temples, and the palaces and boutiques of Ubud.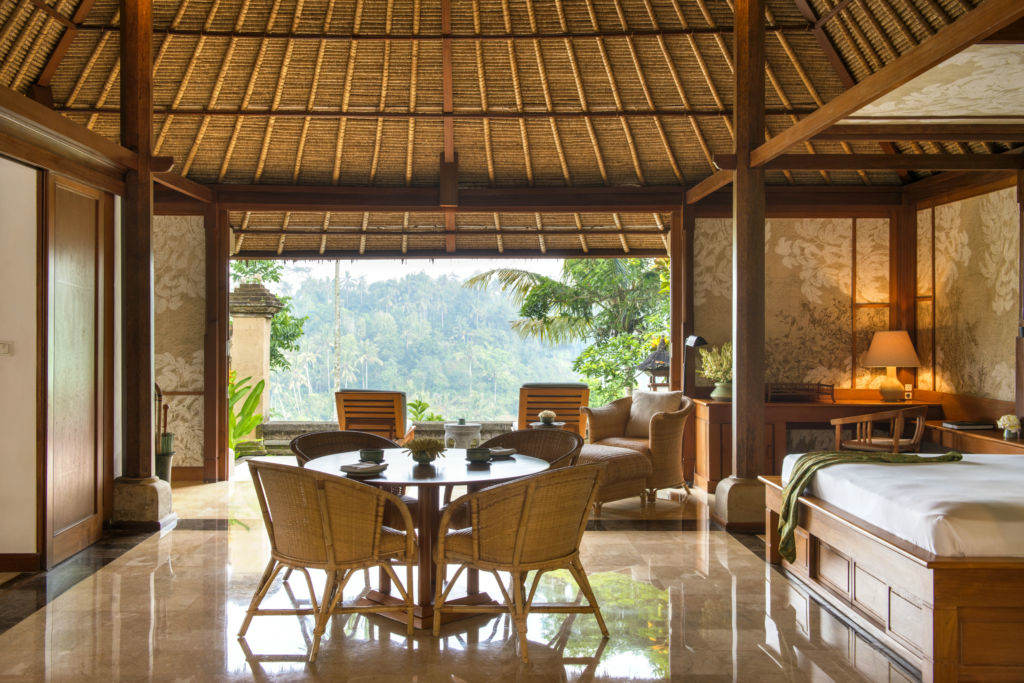 There are 30 thatched-roof suites, each with a private garden courtyard, a living area and glass doors that open on three sides to lush surroundings. Amandari can arrange guided tailormade excursions anywhere in Bali. Amongst the popular day trips are Gunung Kawi, a group of 11th-century temple monuments dedicated to King Anak Wungsu, Lake Batur, Mount Agung, and Ceking, famous for its precipitous rice terraces.
Amandari Kedewatan Ubud, Bali, Indonesia, +65 6715 8855, www.aman.com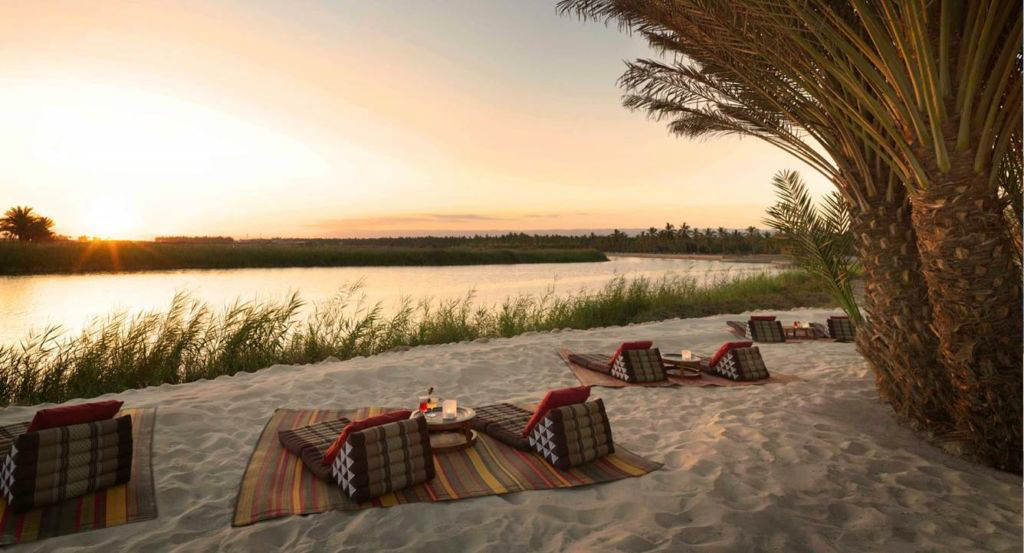 Al Baleed Resort Salalah by Anantara, Oman
This Middle Eastern hideaway in Oman is a gem for families and couples in search of an Arabian adventure. Salalah is home to the Anantara Al Baleed Resort that's tucked away between a private beach and freshwater lagoon. It's Salalah's first and only luxury pool villa resort that manifests the cultural identity of Oman. An ideal accommodation for family holidays, its fully-equipped kids club offers cooking classes and club adventures as well as a dedicated teens club offering engaging activities and guided trips. On the other hand, couples can experience the peace and tranquility of the desert while getting a sense of local life in Oman with diverse activities.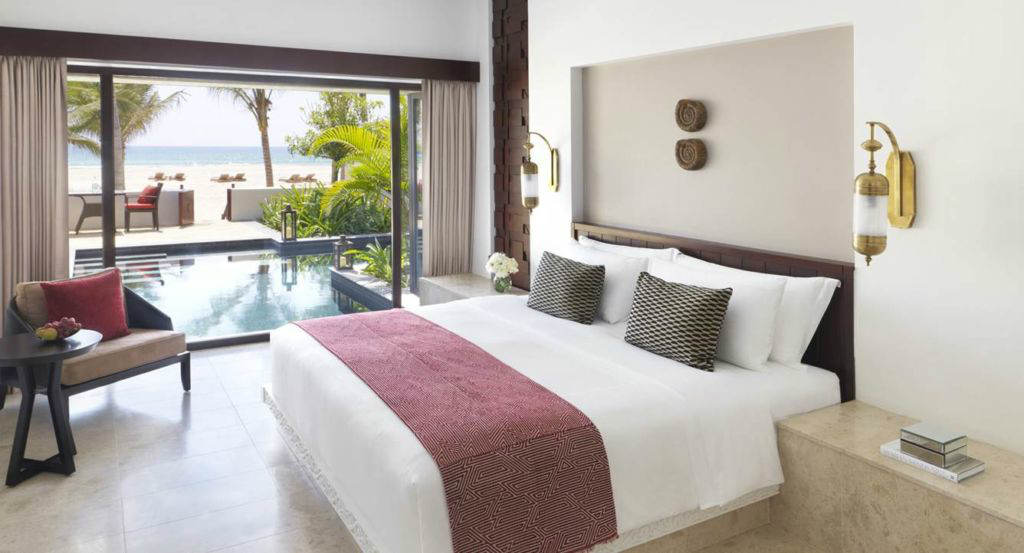 A grand design reflects Oman's coastal fortresses all throughout the hotel property. There are garden walkways and an impressive infinity pool! Explore archaeological ruins and learn about the country's glorious history. Sample Salalah's precious frankincense in exclusive spa rituals and try the true taste of Middle Eastern delicacies at the dining spots at Al Baleed Resort Salalah by Anantara.
Al Baleed Resort Salalah by Anantara PC 214, Al Mansurah Street, Al Baleed, Salalah 360, Oman,  +968 2322 8222, www.anantara.com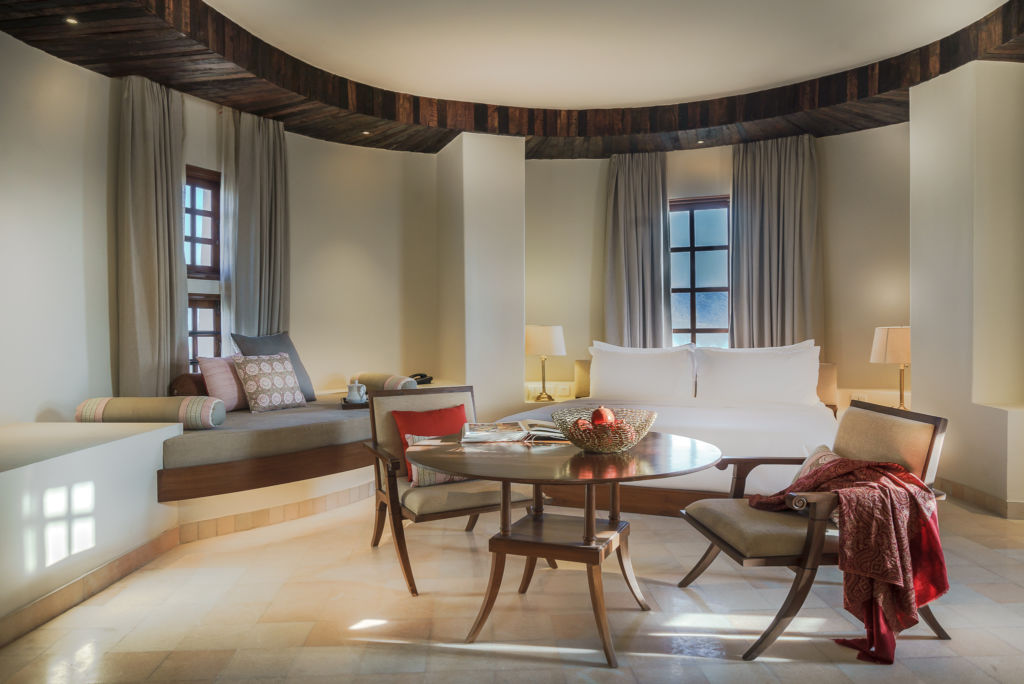 Alila Fort Bishangarh, Jaipur
A legend when it comes to heritage hotels in Jaipur, Alila Fort Bishangarh is situated in a 230-year-old warrior fort perched on top of a granite hillock in the midst of a vast expanse of the Aravalli Range. Surrounded by hills dotted with havelis, villages, and temples, the unique property ensures an unforgettable and authentic experience of India. The luxurious guest rooms come with all the modern comforts and conveniences.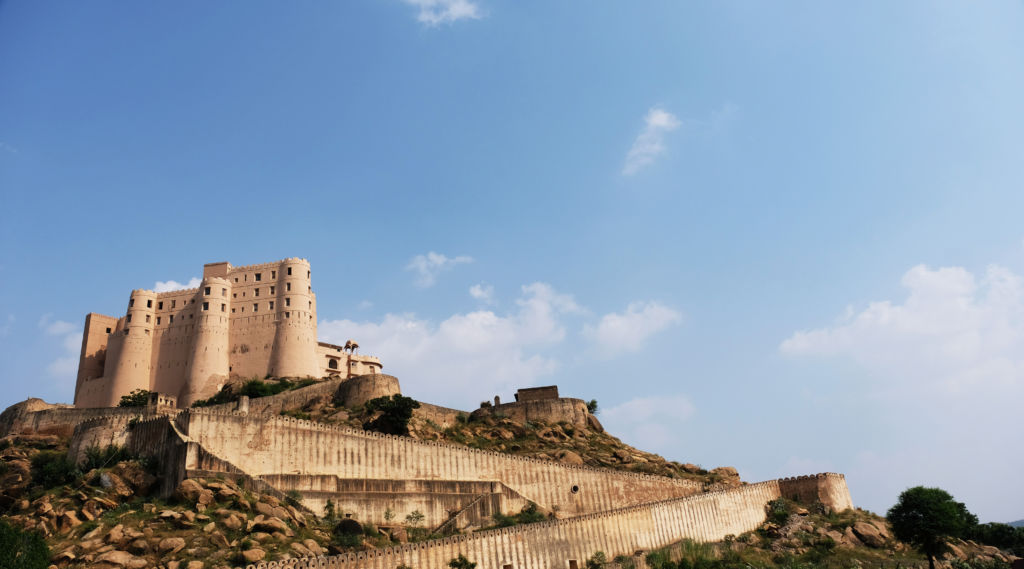 Don't miss a visit to the library that's set amidst old marble pillars and Spa Alila, carved out between granite rocks in the old dungeon, providing an atmospheric setting for rest and relaxation. It's the ultimate setting for an unforgettable holiday in India!
Alila Fort Bishangarh Off NH-8 at Manoharpur, Bishangarh Village, Jaipur, Bishangarh, Rajasthan 303103, India, +91 142 227 6500, www.alilahotels.com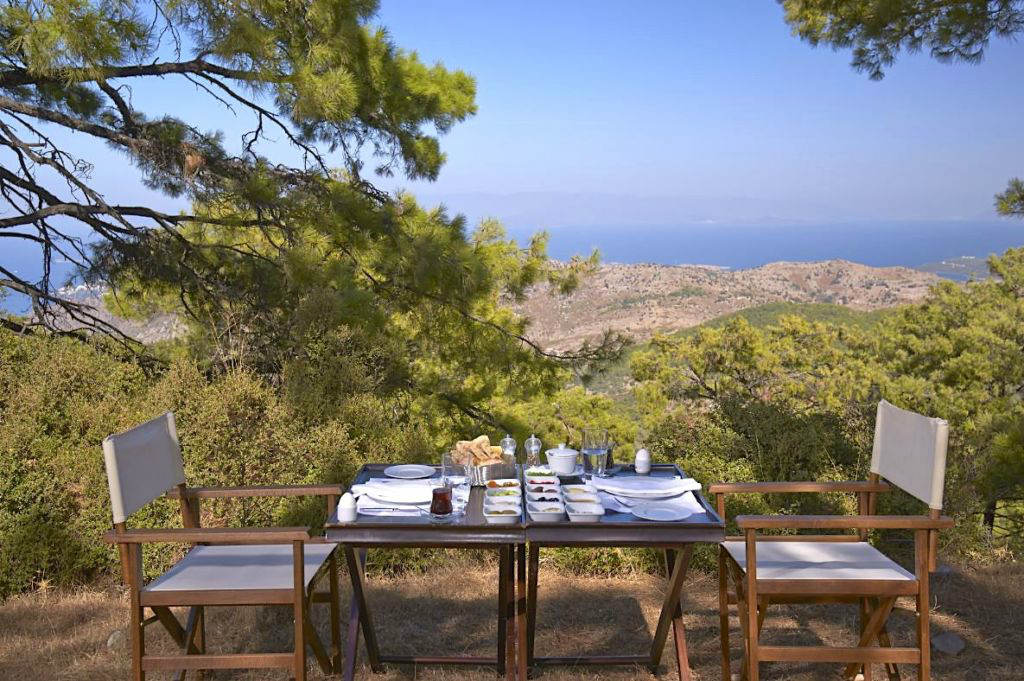 Turkish Riviera Amanruya
The spectacular resort is the perfect location for a honeymoon or a romantic holiday. Decked in traditional local architecture, Amanruya's village layout features individual contemporary stone pavilions, each with a private garden and marble swimming pool, and stunning views of the forests and coastline.
The resort comprises of 36 contemporary stone pavilions positioned in the terraced gardens. All rooms are spacious and free-standing, featuring exposed beam ceilings, Turkish charcoal fireplaces, Hammam-style bathrooms and private infinity pools with outdoor showers. It has charming spaces including a three-story library with an intimate top floor lounge, a dining pavilion, a cigar lounge and an art gallery. Dive into the infinity pool gazing out at the Aegean Sea to cool off. Renowned Turkish chef, Ercan Soylu, heads the resort's restaurants for a culinary adventure.
Amanruya Resort Bülent Ecevit Cad., Demir Mevkii, Göltürkbükü, TR-48483 Bodrum Turkey, +90 252 311 12 12, www.aman.com
Tags
Related Posts