Do you constantly imagine the sand between your toes and the lapping of waves while you're stuck in the office? It's time to book a beach holiday! If you're planning your next beach holiday as we speak, why not consider Taiwan's offshore islands? Taiwan is actually an archipelago with a total of 166 islands so there are plenty of spots to choose! Here are a few of Taiwan's offshore islands to check out on your next beach vacation.
Lamay Island (小琉球)
Lamay Island (see featured image), also known as Little Liuqiu or Xiaoliuqiu, is Taiwan's only large coral island. This makes it perfect for snorkeling and diving enthusiasts. For snorkelers, visitors can either rent the goggles and swim independently or go with a group of people. Independent rental of the goggles would usually cost around NT $50-100 whereas group rental would generally cost NT $300-500. This includes goggles, wetsuit, aqua shoes, insurance and a coach.
For environmentally conscious travelers, the local government and people promote a low-carbon lifestyle to protect the island. Tourists are encouraged to use their own food containers to take away food from eateries. Additionally, they suggest to limit the use of sunscreen while diving to prevent damage to the coral. Lamay Island is accessible via a 20 minute ferry ride from Donggang in Pingtung County (south of Taiwan's main island).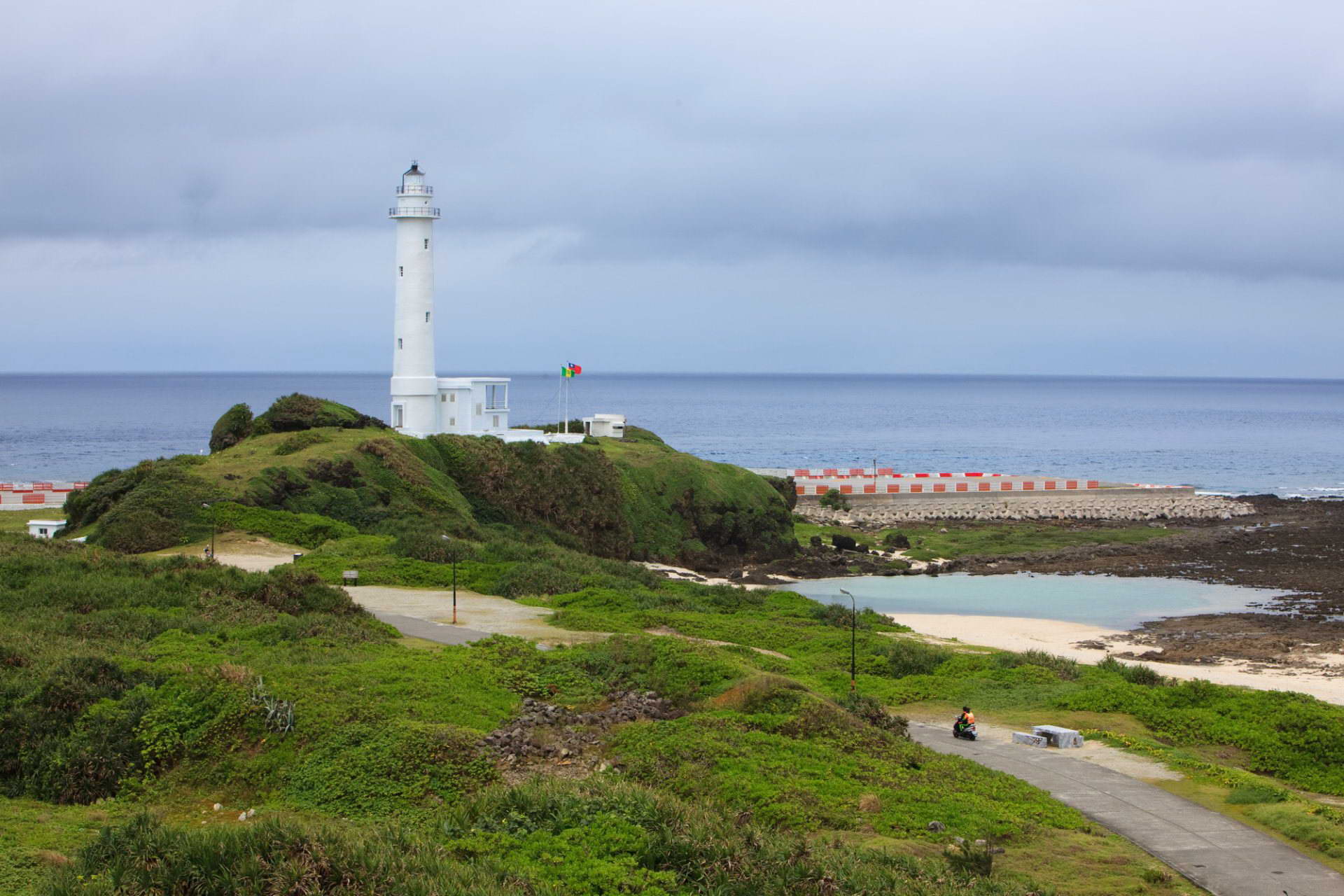 Green Island(綠島)
Off the eastern coast of Taiwan, Green Island (Lyudao) used to be Taiwan's version of Alcatraz. The Taiwanese government used to send prisoners here to finish their life sentence. In present day, the old prison has become a tourist attraction. The best travel season here is during summer (April to October) but visitors need to be aware of the typhoon season from June to October.
The underwater world of Green Island is just as fascinating as Little Liuqiu's. There are several ideal diving sites on the island but if you prefer your adventures above water, you can take a glass-bottomed boat to observe the seascape.
Little Great Wall is a steep 400-meter path which connects to two little pavilions which offer spectacular views of the sea. It's also the best place to see the Sleeping Beauty and Pekinese Dog rock formations formed by volcanic activity on the island.
Visitors can take a ferry or flight from Taitung airport to Lyudao Airport. If you plan to depart from Taipei, take a train or a 50-min flight from Taipei Songshan Airport to Taitung Airport first. For more transportation information, visit Taitung tourism website.
Penghu(澎湖)
Early settlers of the archipelago were fishermen and they built round, pond-like structures for catching fish out of coral stones and such. When the tide goes below the level of the stone walls, the fish would be trapped inside. These are called "fish weirs" and there are more than 500 of them scattered around the Penghu Islands. The most famous fish weir is Qimei Twin-Hearts Stone Fish Weir dating back 300 years!
If Penghu sounds familiar, there's a folk song called "Granny's Penghu Bay" reminiscing on the good old times with granny. Sung by the late Pan An Pang, this song is immortalised in Magong, with statues of his granny and his child self situated on a wall outside the house where he once lived.
Penghu is accessible via 35-50 minute domestic flights from Taipei and Kaohsiung. Ferries leave from Chiayi's Budai Harbor (1.5 hours) and Kaohsiung Harbor (four hours for day boat and six hours for the overnight boat). You can buy ferry tickets at their online ticket website.
Tags
Related Posts