Taiwan is almost like the antithesis to Hong Kong and Macau – it is a place where people slow down and appreciate life, culture, and art. The quiet pace of life on the island encourages urban dwellers to mellow out and take their time. For this reason, the café culture in Taipei is rich and full of diversity, creativity, and choice. Like the night market culture, which offers numerous small eateries to discover, every city in Taiwan has a distinctive café to explore as well. More and more cafés have popped up across Taiwan in recent years, and many of these have something unique which makes them stand out from others.
Taiwan has an immensely rich cultural and spiritual heritage, with great cuisine, stunning natural landscapes and a unique city style which is quite different from mainland China, Macau and Hong Kong. Taking a sip of coffee, chilling all day long while socializing with friends and reading books in a cozy and peaceful café sounds like something one would only normally enjoy exclusively in places in Europe like Paris. However, in Taiwan, they are one of the few cities in Asia that knows how to enjoy the slow life too.
Unlike Hong Kong, one of the busiest cities in the world, and different from Macau, Taiwan is a place where even the people talk softer and gentler. As mainland China rushes toward modernization with an iron fist, Taiwan takes it's time and puts a focus on social development –it is not all about infrastructure and economy. Thus, Taiwan has managed to preserve and celebrate some of the more traditional aspects of Chinese culture and heritage than mainland China to some extent.
Due to the high quality of life, the lower living costs, the tasteful living environment, and culture, the number of immigrants from Hong Kong to Taiwan has increased in the last few years. According to a survey conducted by the Chinese University of Hong Kong in 2016, nearly two in five Hongkongers would leave the city if given the chance, and the most desired destination is Taiwan, followed by Australia and Canada.
So read on to find the best cafés in Taiwan where you can slow down and appreciate the finer things in life.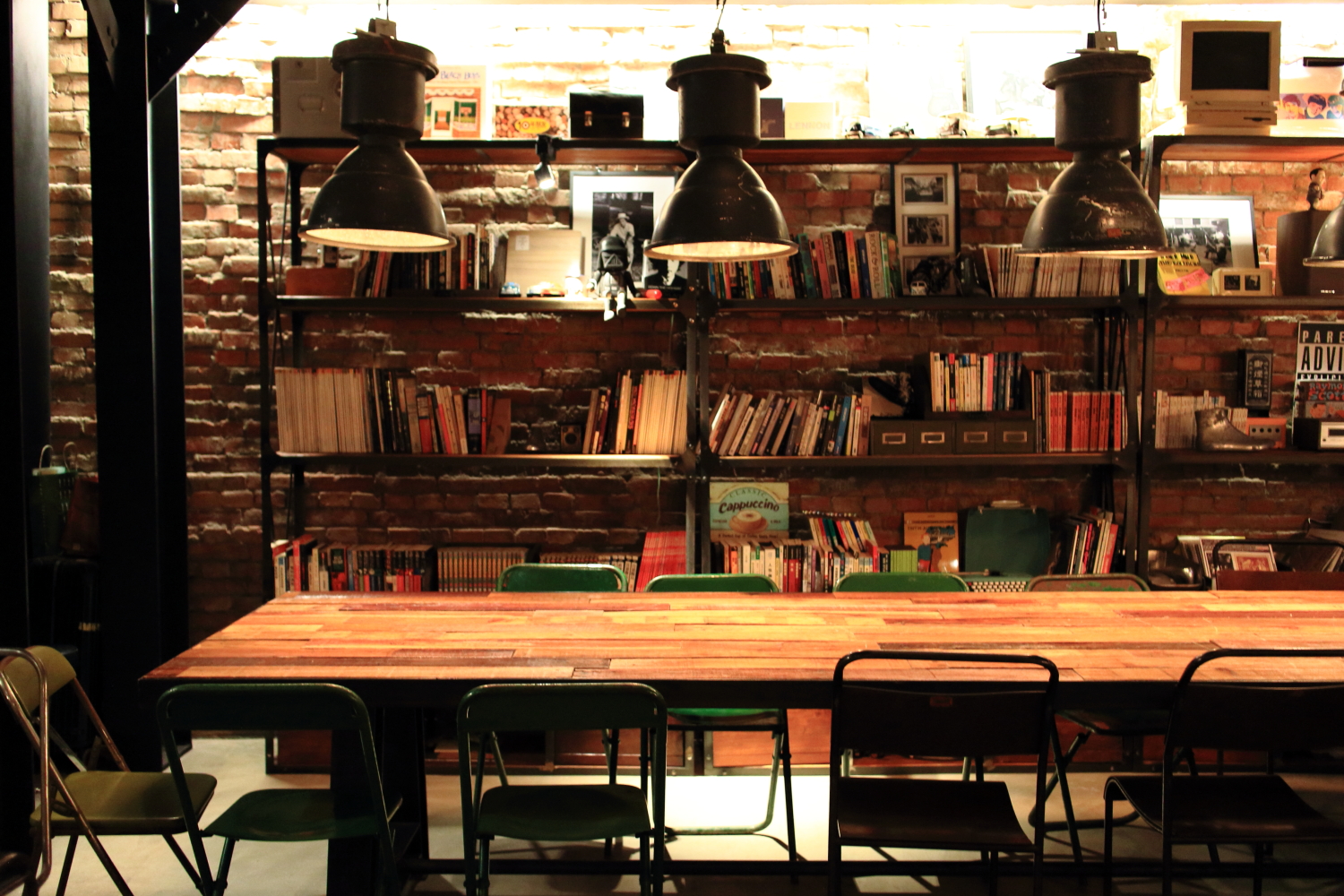 Offline Café (離線咖啡)
What's cool about Offline Café is that as its name suggests, it provides a space without internet for people in an attempt to take some time out from their busy lives. The café is owned by a musician who is the bassist of Mayday, a top Chinese rock band, which explains why great indie music is always playing here. Besides music, the bassist shares his favorite books on the shelves here. They only serve drinks (no food) but it is a picnic-friendly dining environment so you can snack away. The café occasionally holds indie music concerts and other arts events, and with its high ceilings providing acoustics, it is not dissimilar to a concert hall. If you want to unplug and unwind yourself, leave the social networks behind for a while and enjoy a digital detox, Offline Café won't let you down.
Offline Café is located in Huashan 1914 Creative Park a flagship base for cultural and creative industries where worldwide artists hold regular art exhibitions. Two stray dogs were adopted by the café's staffs and they are afraid of strangers. So, do not try to touch them and keep a distance from their small kennels in the café just in case. Despite that, it is a pet-friendly place, customers are allowed to bring their own pets here.
Offline Café No. 1, Section 1, Bade Road, Zhongzheng District, Taipei City
Opening hours: 11:00am–9:00pm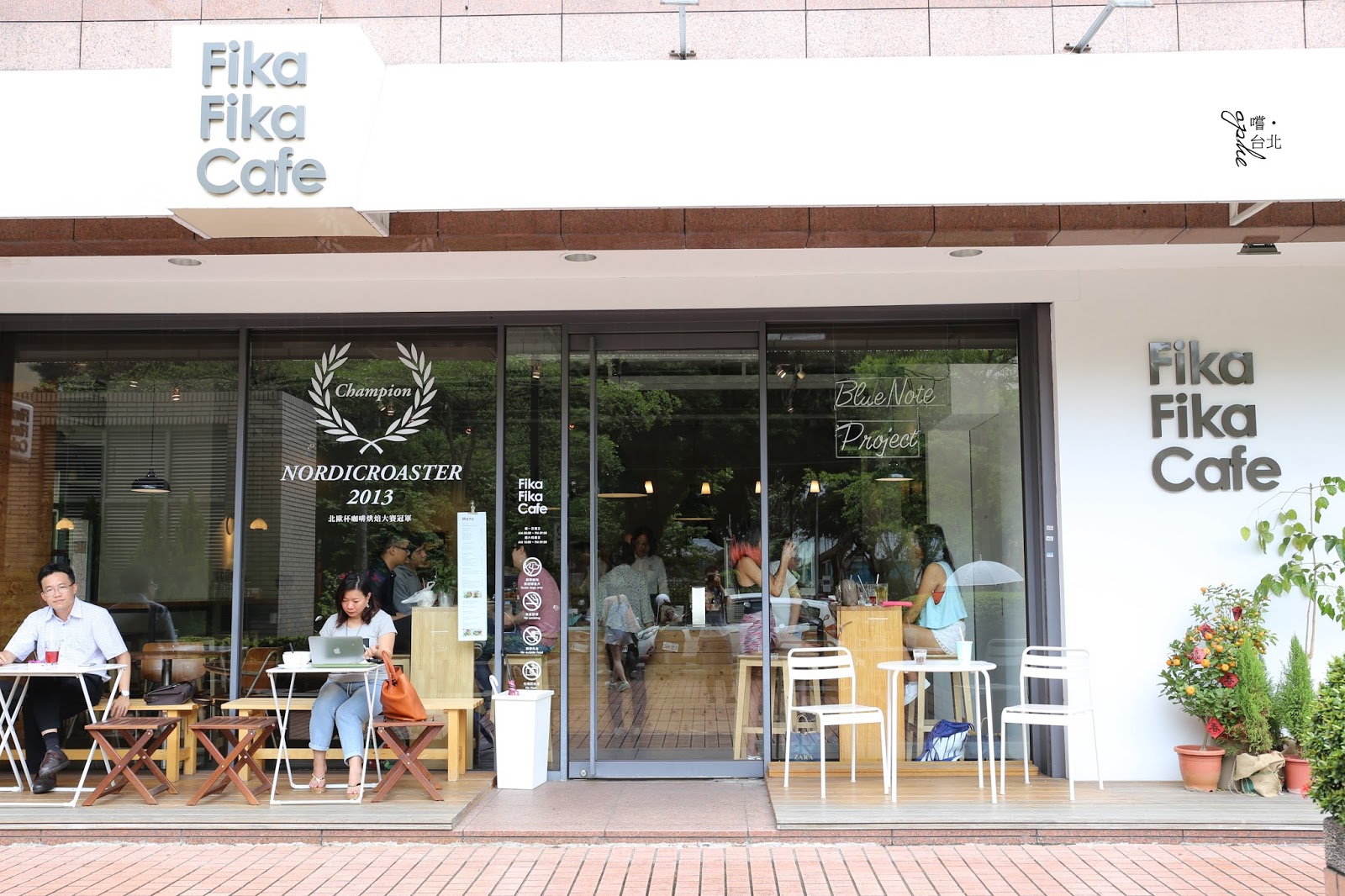 Fika Fika Café
In Swedish, "Fika" basically means "a coffee and cake break." There is typical Swedish style decoration here – bright, open, modern interiors and a spacious and comfortable space for people to study and work. Nestled in the heart of Taipei, there are nearby luscious green parks which makes this café the best option to spend a weekend afternoon. The chief barista, Berg Wu, won the first place in the 2016 World Barista Competition. They have an excellent blend for milk-based coffees, called capulypuly. The taste is buttery and smooth. If you like it, you can buy the blend to make cappuccinos at home. Customers can choose the milk ratio in the café au lait to find their favorite flavor.
Fika Fika Café No. 33 Yitong Road, Taipei
Opening hours: 8:00am–9:00pm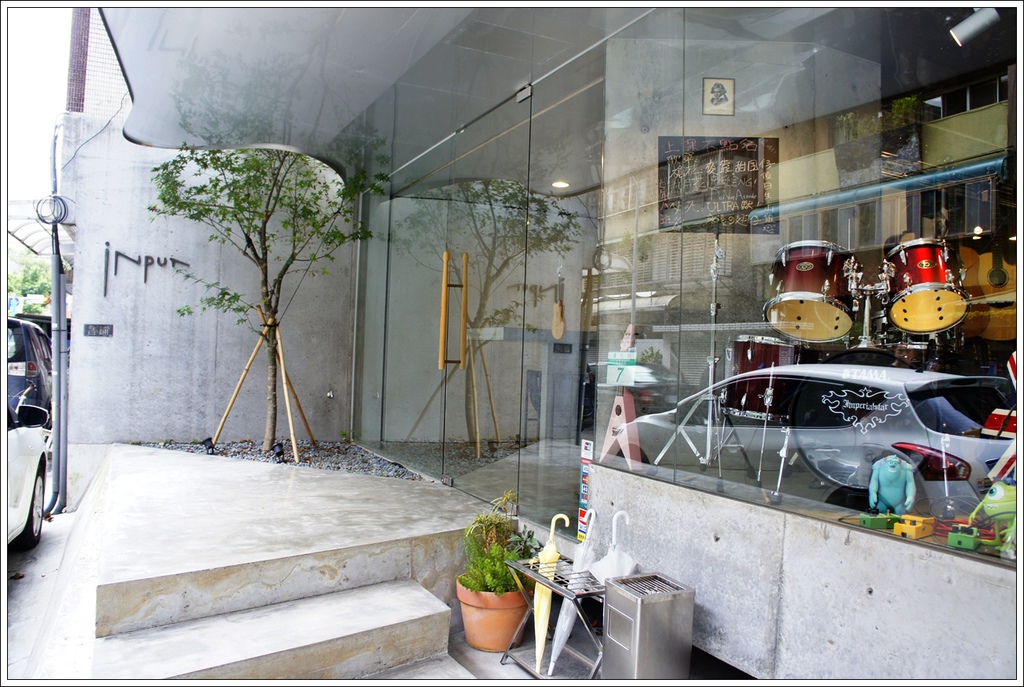 Input Music Café (音鋪)
A perfect combination of café and music makes this place awesome. Hidden in a peaceful alley in Daan District, it is owned by one of the guitarists of rock band Mayday and there are instruments inside too. They not only serve the best desserts with seasonal fruit but also sell high-quality coffee beans from countries such as Guatemala, Panama, and Ethiopia. What is more, you can even have craft beer here. Input Music Café is near the Tonghua Night Market, one of the most authentic night markets in Taipei which is a great place for you to visit after the coffee.
Input Music Café No. 7, 170 Tonghua Alley, Daan District, Taipei
Opening hours: 1:30pm–9:00pm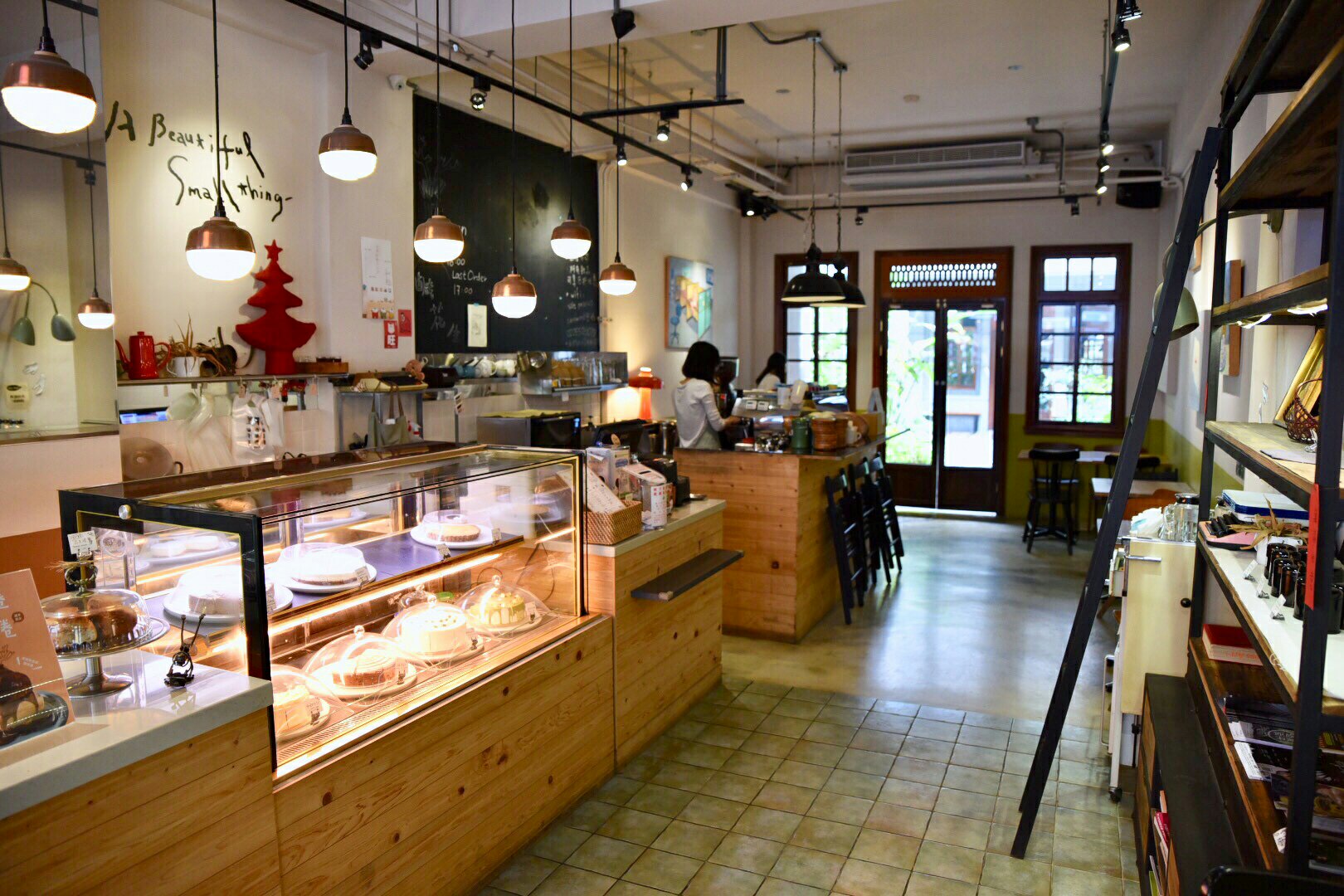 Salt Peanuts Café (鹹花生)
Salt Peanuts Café is located in Dihua Street, which makes it an ideal place to get the day started with a tasty bite and brew before hitting the riverside bike paths around nearby Dadaocheng Wharf. According to Taipei Times, the area was mostly built in the late 1800s, so the renovated buildings in the Dihua area have narrow facades that extend back an entire block with multiple courtyards in between, which are beautiful and the best feature of this place.
Dihua Street is the heart of Dadaocheng, the oldest still-surviving neighborhood in Taipei, and is known for its traditional medicinal tea, sundries, and fabric and tailor shops. Salt Peanuts Café offers both indoor and outdoor courtyard seats for customers. If the weather is nice, the courtyard is a tranquil spot. It is famous for its signature coffee, latte with homemade salt peanut butter. There is not too much peanut butter and it's not greasy. They are also known for their delectable cinnamon rolls – the texture is uniquely fluffy with thick caramel and cinnamon sauce which are sold in the shop. They also serve up brunch.
Salt Peanuts Café No.197, Dihua Street Sec.1, Taipei
Opening hours: 10:15am–6:00pm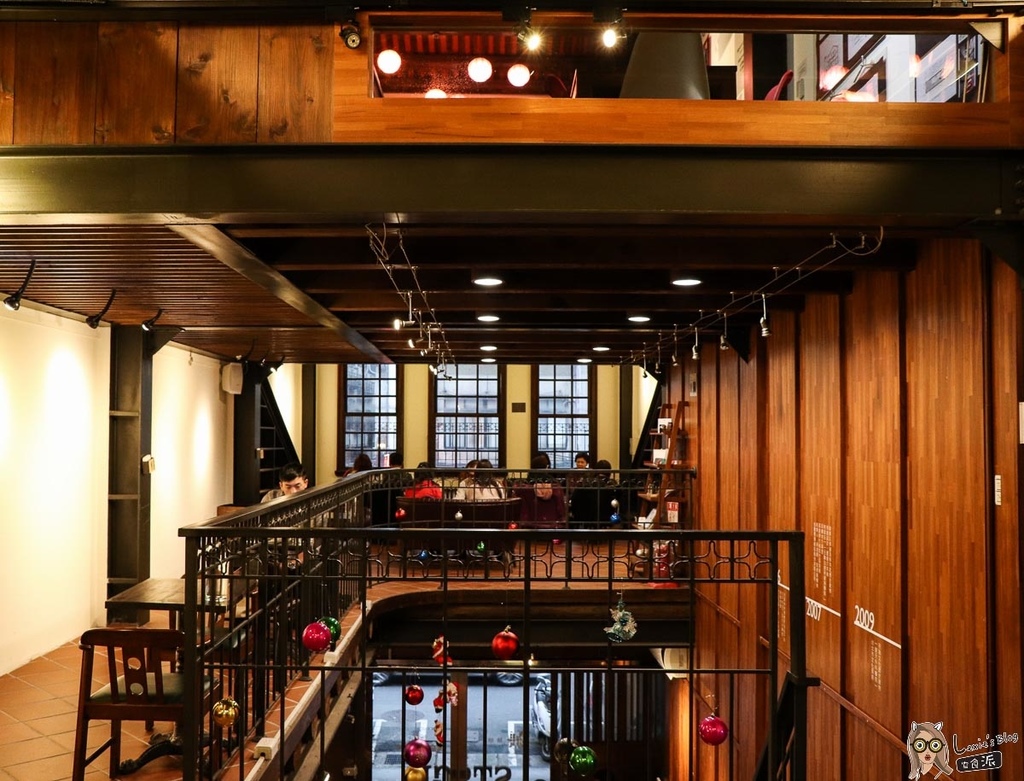 Boan 84 Café (保安捌肆)
Have you ever imagined having afternoon tea in a clinic? Well at this café you can – it is located in Dadaocheng Wharf, one of Taipei City's oldest districts, and it was converted from an old traditional Chinese medicine clinic. They allow people to have a visit and take photos without spending money here, but you'd be missing out if you didn't try a coffee. Be prepared to encounter a quirky skeleton wearing a white coat standing behind the inquiry desk.
Boan 84 Café No. 84 Baoan Street, Datong District, Taipei
Opening hours: 11:00am–7:30pm
How to get there: Air Macau has daily flights to Taiwan
Tags
Related Posts