Khun Moo of The Slate Phuket is an inspiration in the hospitality industry. She is a successful businesswoman and mum of two, who manages to juggle her role at home and manage a business empire. The formidable entrepreneur knows the business like the back of her hand (the hospitality business and the family business). Her foray into hospitality started at a very young age when she shadowed her father's magnanimous role, but Khun Moo emerged to be a success story of her own right, earning the respect of her peers and the people around her.
She spoke to us at Macau Lifestyle to tell us about the changing state of the industry and why The Slate stands out as a destination hotel in Phuket.
Can you tell us about yourself and what a typical day is like for you?
I usually spend time in Bangkok and Phuket. A day in Phuket would mean having coffee and an hour at the gym that gives me energy for the rest of the day. I'll roam around the property to be able to understand how the hotel is functioning then I proceed to do meetings, and part of those meetings is also doing inspections on site.
Then, later on, I'll have some entertainment (laughs) – that actually means I have to entertain guests during dinner. When I am in Bangkok, it's also convenient because my house is near the office and works well for me.
Tell us how you ended up in this industry?
I grew up in the hospitality business. My father started in the industry when I was only seven years old.  Growing up meant I was able to meet architects, chefs and I grew up living in hotels. I spent a lot of years meeting people from different walks of life. I like to meet new people and feel a sense of the dynamics of this business. There's never a boring day and I just simply love how everything flows.
For those of us who haven't stayed at The Slate, how would you describe it in one sentence?
It's a tribute! It's a design hotel but gives tribute to history. It reflects the past of Phuket mining and combines lifestyle and hidden elements of Phuket that visitors never imagined being associated with here. We want people to connect to the destination they visit and The Slate gives you all that from the moment you walk in. It took us two years to create this haven.
You're the daughter of legendary hotelier Wichitna Ranong – what was the most valuable lesson or piece of advice he taught you in regards to running a hotel?
I think the most important value was that he set an example for us. To be able to see him work and enjoy working was valuable. And my family work hard and at the same time enjoy life. For me, it's about enjoying what you do every day.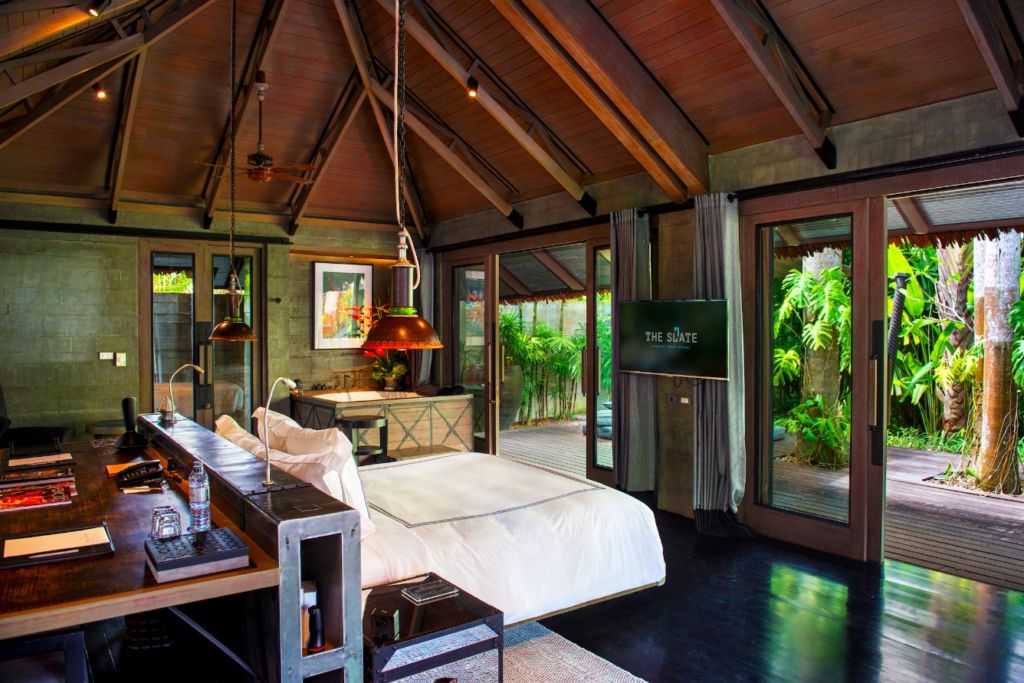 How does The Slate differentiate itself in a saturated hotel market such as Phuket?
The Slate is about Phuket's soul. It radiates its history through the design and elements as experience for our guests. I believe we distinguish ourselves because we connect ourselves intimately with the destination so people can really learn about the history, culture, and cuisine of the destination. We want people to discover Phuket in a different way.
What growing trends do you see in luxury hospitality in Asia? How are you keeping up to date with it and implementing these into the hotel?
I actually think luxury has become more of simplicity nowadays. I think travelers want more experiences than extravagance. That's a trend we believe in, and at The Slate, our emphasis on the design is something extraordinary. Every facet of the hotel is unique in a certain way.
If you visit our bar that is reminiscent of Phuket's old tin mine or our Thai restaurant, Black Ginger, where you take a raft to arrive at your destination before savoring Phuket cuisine, the experience stands out on its own. You're in the hotel and already experiencing the destination.
Sustainability is an important trend at the moment, how are you seeing the intersection of luxury and wellness tourism as more and more guests become concerned about the social and environmental impact of hotels?
Our current project is about water treatment. We want to do away with plastic bottles and be more environmentally friendly. We are exploring the use of bottles made from plants. It's an ongoing project but we definitely we want to be more responsible and want a more sustainable industry.
Tell us more about The Slate's onsite gallery and why you decided to have one inside the hotel?
I like art because it's dynamic. You can interpret art in many different ways and I think The Slate has that DNA. We created our onsite art gallery and invite artists to come and display their work. We have done collaborations to be able to promote and support art as well.
How do you think luxury travelers will evolve over the next five years?
I think people will lean towards experiences and find something unique to do. I think they will choose destinations that are different in context for design.  They will continue to discover something new but I think they want to be able to share something that they can talk to their friends about and say 'I've been there and done that' and that will continue to be the trend.
How do you balance so well the roles of being a businesswoman and the role of being a mother?
I am a mum of two kids (smiles). I tend to work at home although I travel a lot. I take them with me most of the time and try to explain the nature of the business. However, now they're teenagers, they don't really need me (laughs). I involve them a lot in what I do and try to explain everything because I think that's very important.
What's coming up for you in the next few years?
We are thinking of expanding our Thai restaurant, Black Ginger.
What makes it special?
I feel passionate about bringing Phuket street food to more guests and visitors and introducing it in a different way. I think it will be interesting to explore that because of the diverse influences on the cuisine involving Chinese and Muslims. These are truly unique dishes and we want to introduce a different way of experiencing dining and embed other elements to it.
To book a room or learn more about The Slate, you can check out their website.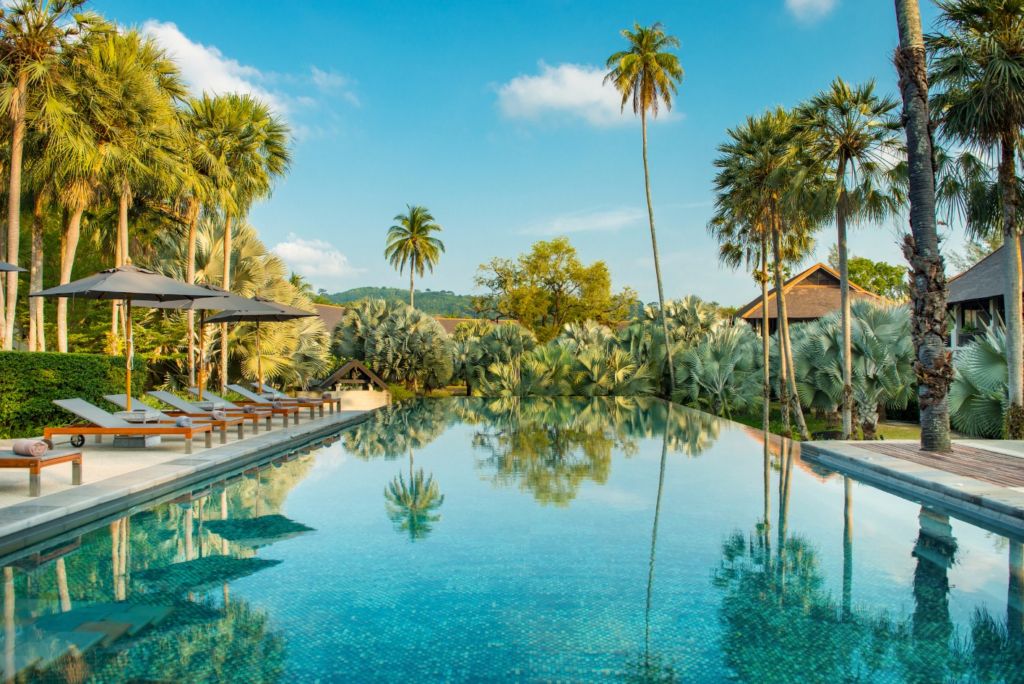 Tags
Related Posts