Conveniently located between Hong Kong and Macau, undergoing mass gentrification and development (including an underground metro, bridge to Hong Kong, and creative district LETS) Zhuhai is arguably about to be one of southern China's most crucial cities. Currently, however, the city is an undiscovered gem of Guangdong province. Although a best-kept secret getaway, there is a range of hotel options no matter what type of travel you enjoy. Here are a few of our favorites.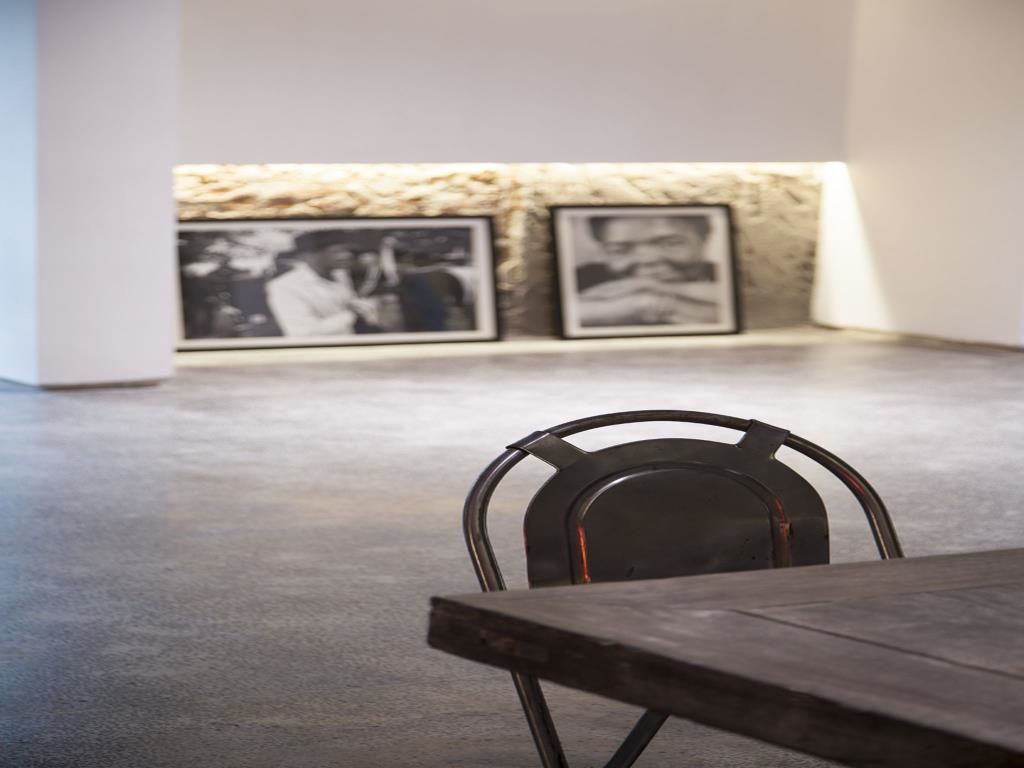 The Stylish Vacation—Bei Shan Ju Hotel
If you don't compromise on style or luxury when you take your suitcase for a vacation, the Bei Shan Ju Hotel is for you. Think minimal contemporary décor in the most elegant of areas. Set in the central square of Bei Shan district, it's in one of Zhuhai's classiest destinations, set behind the perfectly instagramable Michelle's Café (with equally instagramable smoked salmon bagel breakfast) and opposite Bei Shan Hall and Theatre.
Records and 60's furnishings give Bei Shan Ju a retro sensibility while remaining uber modern and contemporary, but the highlight of this hotel is most definitely the rooftop. Although lacking a bar or restaurant, the roof is exclusive to hotel residents and so is a peaceful podium above the narrow alleys of Bei Shan that's not—as in most of China—surrounded by skyscrapers.
Take a bottle of wine (and a blanket, in the winter months) and enjoy the sunset or night sky with the sounds of Beishan beneath you.
Bei Shan Ju Hotel 53 Beishan Zheng Street, Nanping, Xiangzhou District, 519000, Zhuhai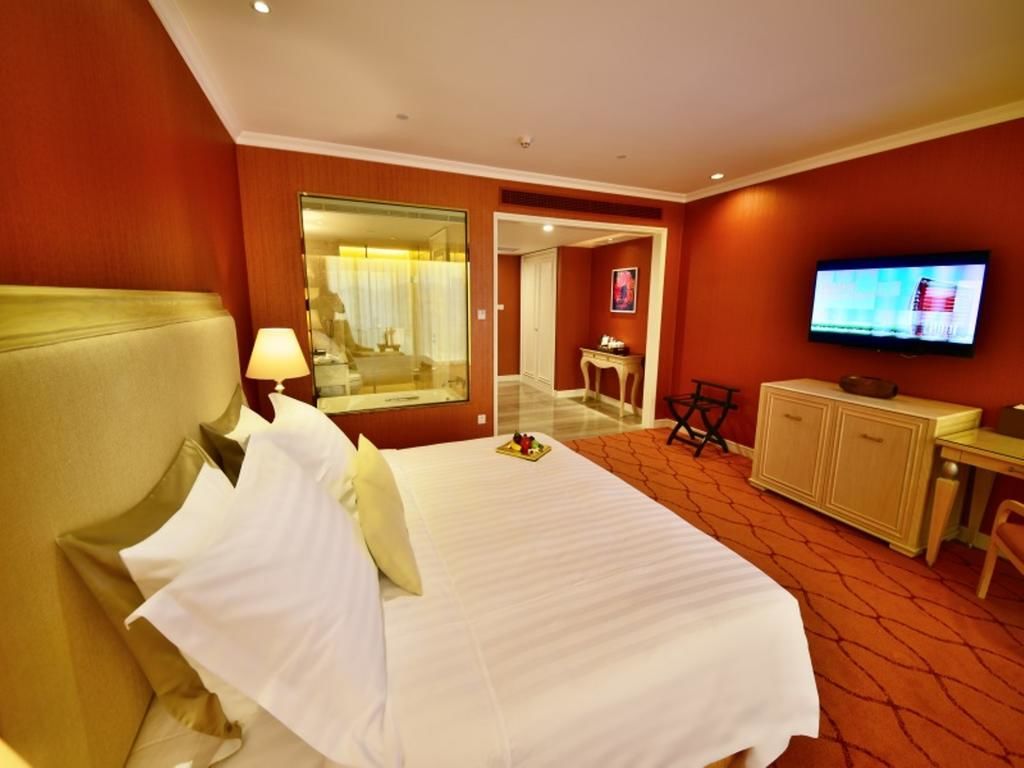 The Comfort Trip—Similan Hotel Zhuhai
For those who prioritize comfort and convenience, look no further than the Similan Hotel's standardized rooms to rest your head. Clean, smart, but lacking in character, it has all the benefits and shortcomings of a chain hotel. It really pushes its geographical advantage of being close to Hong Kong and Macau, and appeals mostly to business trip goers with a one-night stopover between the two. The location, however, is perfect for a weekend getaway in Zhuhai. Close to Gongbei border, you can quickly drop your bags and head out to explore, all the major Zhuhai sites (here is an article we did previously on spending a weekend in Zhuhai) are easily accessible by bus or taxi. "Lovers Road" is literally on the doorstep, the famed promenade lined with palm trees and the view of Macau twinkling in the horizon for a romantic evening stroll. Rooms vary in price and size, with family-sized rooms for school holiday trips. For a no-nonsense convenient stay, Similan Hotel ticks all the boxes.
Similan Hotel Zhuhai 28 Shuiwan Rd, Xiangzhou District, 519020, Zhuhai, +0756 6833666, www.similanhotels.com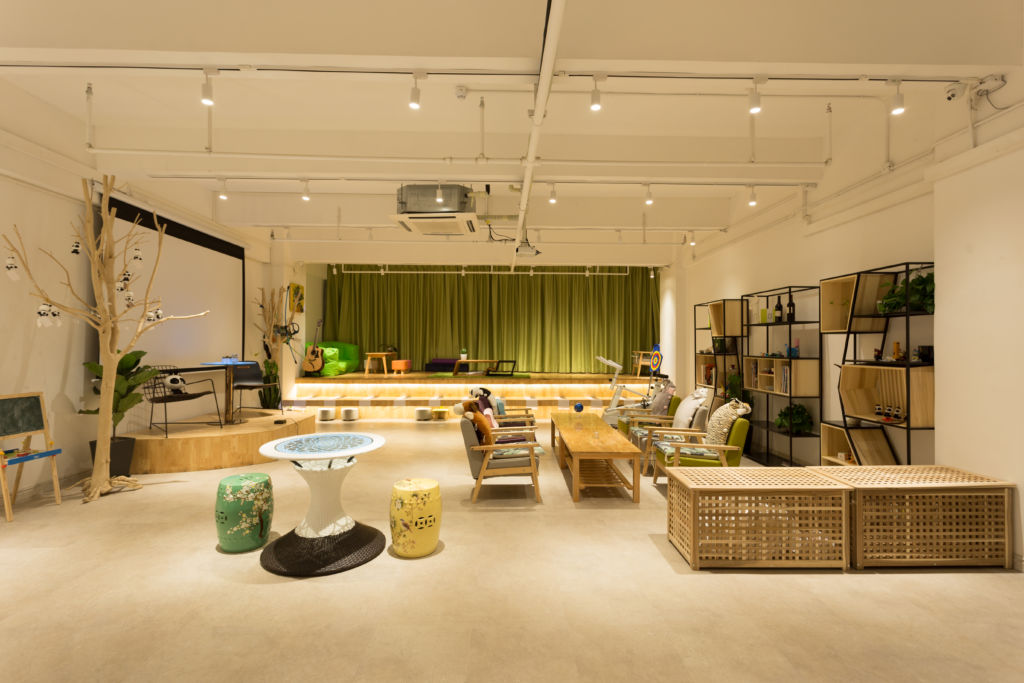 The True Traveller—Zhuhai Phoenix Egg YHA Hostel
Zhuhai's first and only hostel is the only place to say if you like to travel in baggy patterned clothing and meet lots of new cool people along your way. Stereotypes aside, the Zhuhai Phoenix Egg hostel is a newly furbished and hip place to stay for a cheap, cheerful and chilled out trip. The common room is a vision of nature, with furniture made of hardwood and in a neutral color scheme. It's perfect for relaxing or socializing with a library, big dining table or sofas affront a projector screen to chill out with. Since the first YHA hostel opened in Germany in 1909, the company has over one hundred years experience in creating a warm welcoming environment for travelers. 
It's intriguing to see how this fits in the Chinese community, where the "gap year traveler lifestyle' is not as well known, but as China welcomes more and more foreign tourists and travel continues to rise in popularity among residents, it will be interesting to see how the YHA succeeds in Zhuhai. 
Zhuhai Phoenix Egg YHA Hostel 7F, Zhubao building, 15 Jingyuan road, Xiangzhou District, Zhuhai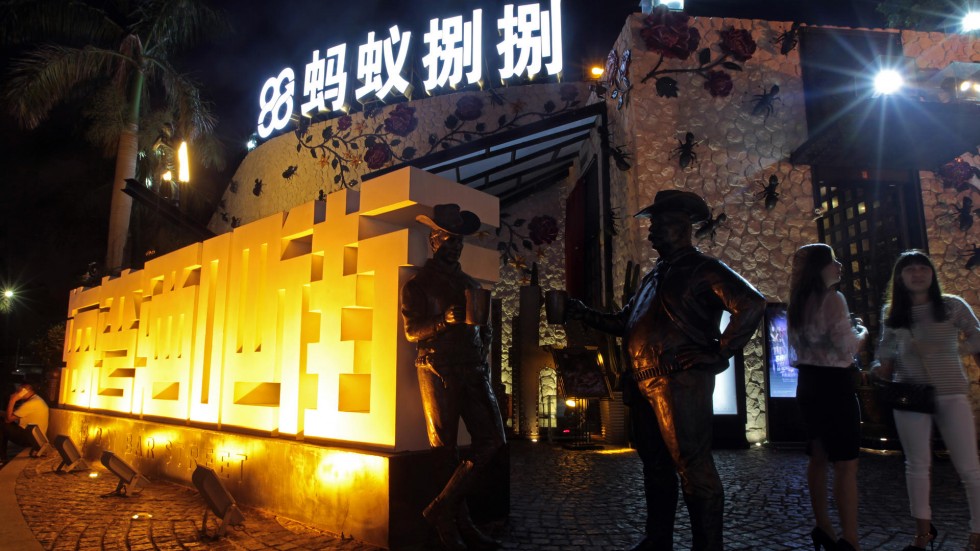 The Wild Weekend—Phoenix Valley Holiday Hotel
If you've been working hard all week and need to let loose, a stay at Phoenix Valley Holiday Hotel on Bar Street is the ideal set for you and your cast of best mates to have a wild weekend rivalling the script of the Hangover movie. Drop dead gorgeous hostesses and suavely dressed hosts call to you from every door, each establishment promising more free shots than the last. Authentically Chinese nightclubs, only the sound of shaking dice and the shriek of "ganbei" (down your drink or bottoms up!) rise above the thud of heavy EDM. Everyone is more than happy for you to join—and inevitable lose —their dice game, downing drinks and jumping together on bouncy dance floors like old friends at a school disco.
Phoenix Valley is close enough to jump into the phalanx of booming bars wholeheartedly, but also comfortable enough to escape to after the lights—and possibly smells—of bar street get to be too much. With an onsite restaurant, you needn't go far in search of food to settle your stomach, and being close to the boarder means not too strenuous a journey home for a sore-headed group of friends.
Phoenix Valley Holiday Hotel 22, Lian'an Road, Gongbei District, 519000, Zhuhai, +86 756 886 588
Tags
Related Posts