Although renowned for shopping, fashion and what is possibly the countries most impressive Duomo, there is more to Milan than meets the eye in its exorbitant center. It is home to some of Europe's most exciting contemporary art sites (as the term gallery is, for some on this list, slightly reductive to what they actually are) however situated far apart and in sometimes obscure places, you can find yourself wondering if it's worth the trip. Here is a guide telling you not only where to go and how to get there, but also great nearby places to eat or drink after a day of confronting artwork.
Fondazione De Prada
(See featured image)
In an extremely unassuming, area of Milan, the Fondazione De Prada is a contemporary complex dedicated to expanding the concept of art and exhibition. Imagined by the esteemed OMA architectural firm, gold and futuristic structures coexist with the industrial layout of a 1910 distillery. The seven buildings housing the foundation are a piece of art in themselves, and what they keep inside does not disappoint. 'The Haunted House'- one of the foundations tower like buildings- houses a permanent exhibition of Robert Gober and Louis Bourgois, their confronting installations referencing each others as you walk between them. Past temporary exhibitions have seen every art from from Polish creative Goshka Macuga playing the role of artist, curator and performer to Edward Kienholz 's distressing life size installations for Five Car Stud; to an ornate collection of Japanese theatrical robes. With the wealth of such a prestigious brand, this gallery guarantees affluent exhibition listings, and impressive visuals.
Fondazione De Prada 2, Largo Isarco, 20139, Milan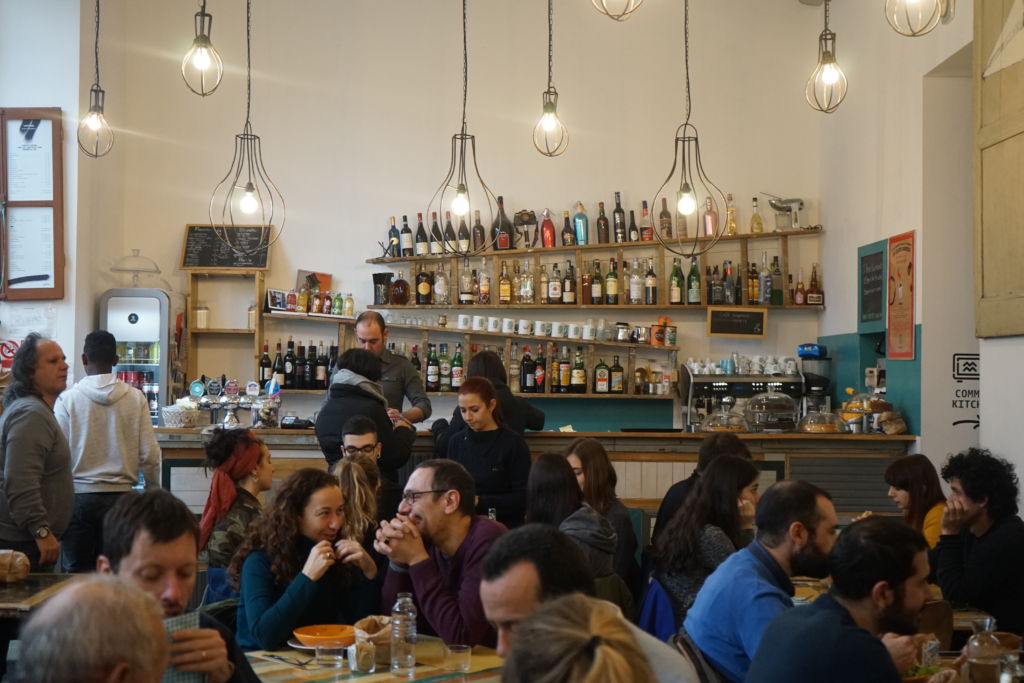 Where to eat: Madama Bistrot
Although on site there is a bizarre, 20s Wes Anderson themed cafe; a less extravagant alternative sits just up the road. With a healthy menu of salads and sandwiches, Madama Bistrot is consistently busy due to its fresh, ingredients original decor and great coffee. Worth the wait for a table, enjoy your lunch while questioning not only the art you've just seen at Fondazione de Prada but also the provocative graffiti on the interior and exterior walls possibly commenting on the ethics of the foundation itself.
Madama Bistrot 1 Via Benaco, Ripamonti Corvetto, 20139 Milan
Milan Osservatorio
A ticket from Fondazione de Prada will give you free entry to its sister observatory in central Milan for up to seven days. Though a slightly underwhelming decor, climbing from the gold and glamour of the opulent Galleria Vittorio Emanuele II into its roof observatory of plain and drab carpet and walls, makes it a must-see. Showcasing contemporary photography affront a view of the designer shopping arcade's rooftops, it is a unique addition to any itinerary.
Milan Osservatorio Galleria Vittorio Emanuele II, Milan
Where to eat: Panzerotti Luini
An absolute favorite with locals since it opened in 1888, this street food vendor just behind the piazza boasts of big Italian crowds every lunch hour. Panzerotti is a delightful doughy parcel traditionally filled with cheese and tomato but can be tried with various options, like creamy ricotta and spinach or spicy sausage and tomato. A locally renowned delicacy among Milanese, this tasty treat is not to be missed.
Panzerotti Luini 16, Via Santa Radegonda, 20121 Milan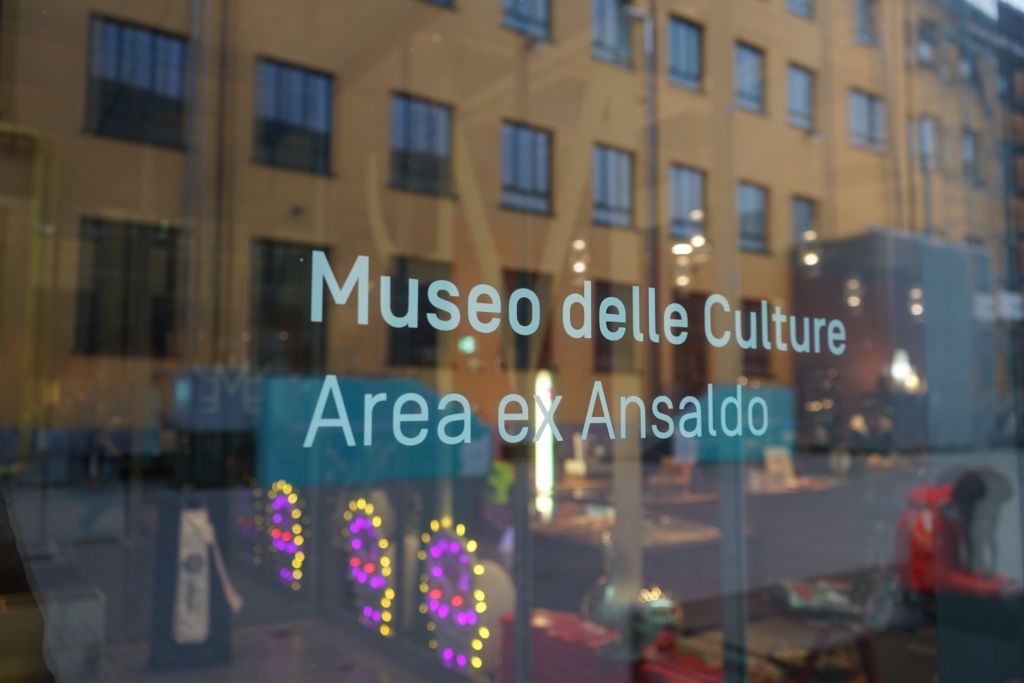 Muso delle Culture
In the artsy and contemporary district of Milan, while walking the street of Muso delle Culture you pass other contemporary institutes of theatre, dance and cinema which suggest that the gentrification of this area is far more complete than the surroundings of Fondazione de Prada. A more traditional institute of art, it is a huge glass building boasting of a permanent exhibition of heritage objects and infamous names for temporary exhibitions. In the past few years, they have hosted Kandinsky, Klimt and, most recently, Kahlo, which is accompanied by stunning partner exhibitions of Mexican archeology. Promising extremely considered and informative displays, the Muso delle Culture is an educational and inspiring experience.
Muso delle Culture 56 Via Tortona, Milan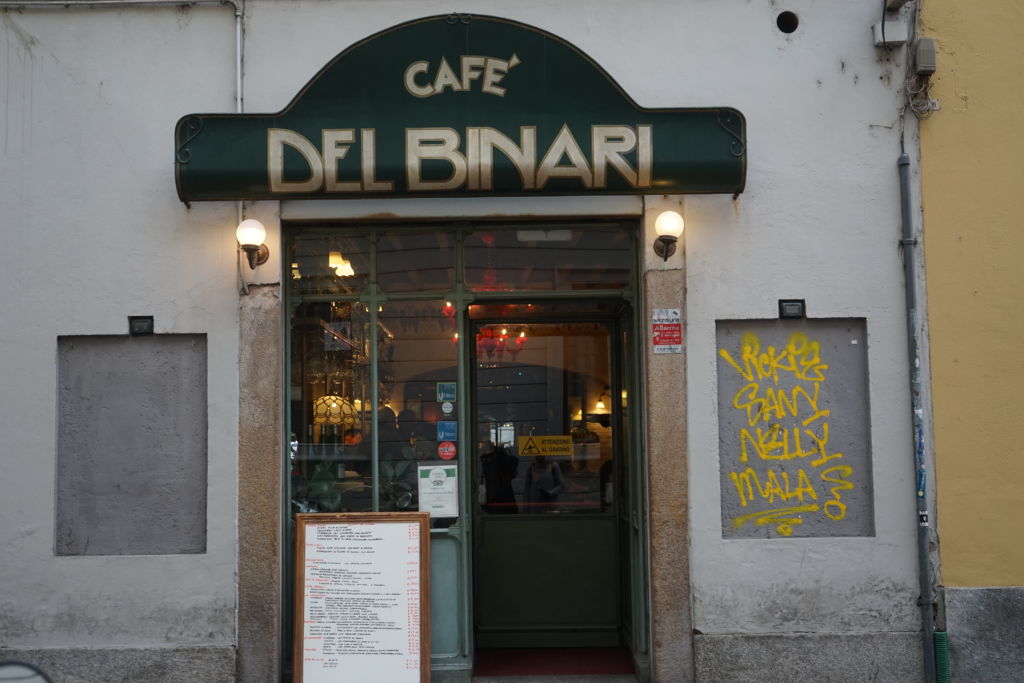 Where to eat: Cafe Del Binari
Just a ten-minute walk down the main road from Muso delle Culture, Cafe Del Binari sits unassumingly behind a creakingly old, small door adorned with art deco. With ornate tiles and Tiffany-esque lampshades, it's like a portal to the 20s where you can imagine the likes of Picasso sipping cocktails or Hemingway guzzling wine. Go back in time for a lavish cocktail, or enjoy a traditional meal in one of their ornate dining rooms.
Cafe Del Binari 12, Via Tortona, 20144 Milan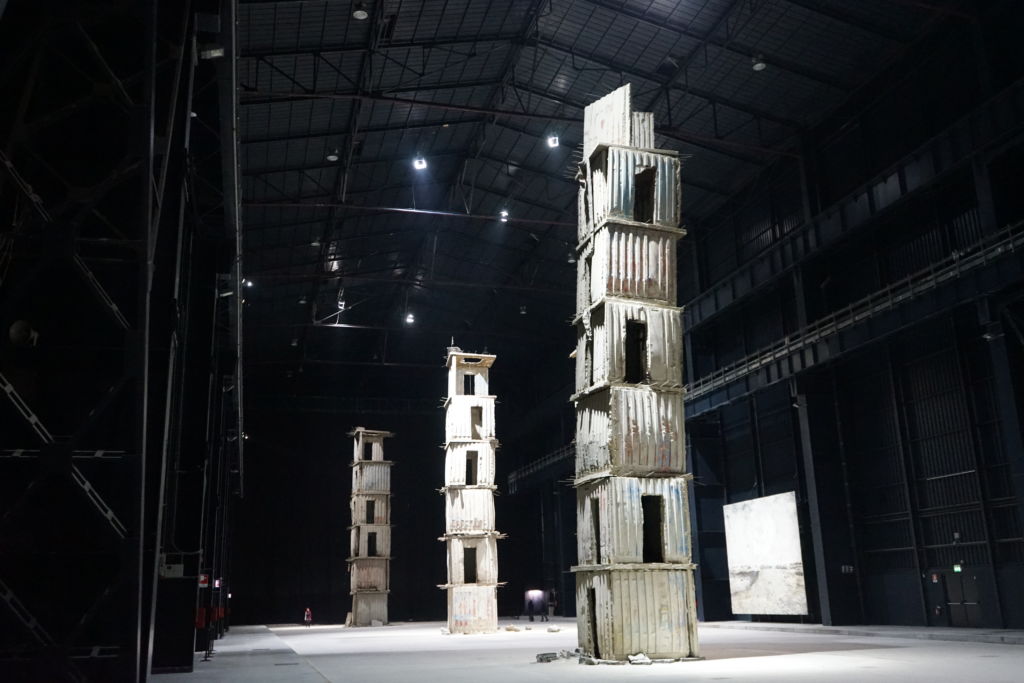 Pirelli HangarBicocca
Located in an old industrial site, this time an old locomotive factory, this not-for-profit organization opened in 2004, dedicated to the promotion of contemporary art and encouragement of culture. Being not-for-profit; it has an extremely innocent atmosphere, with specific spaces for kids, an educational program and free public entry to the mass 15,000 square meter complex (the largest in Europe). Their permanent exhibition alone is worth the trip, holding Anselm Keifer's immense 'The Seven Heavenly Places' since 2015. Without restriction or intimidating staff, you are able to walk chillingly close to the towering sculptures and are almost guaranteed to have an appreciation for the artist even if you are previously unfamiliar with his work. The dark room, monumentally high ceiling and low-level light render the work undeniably striking regardless of your artistic preferences.
Pirelli HangarBicocca 2 Via Chiese, 20126 Milan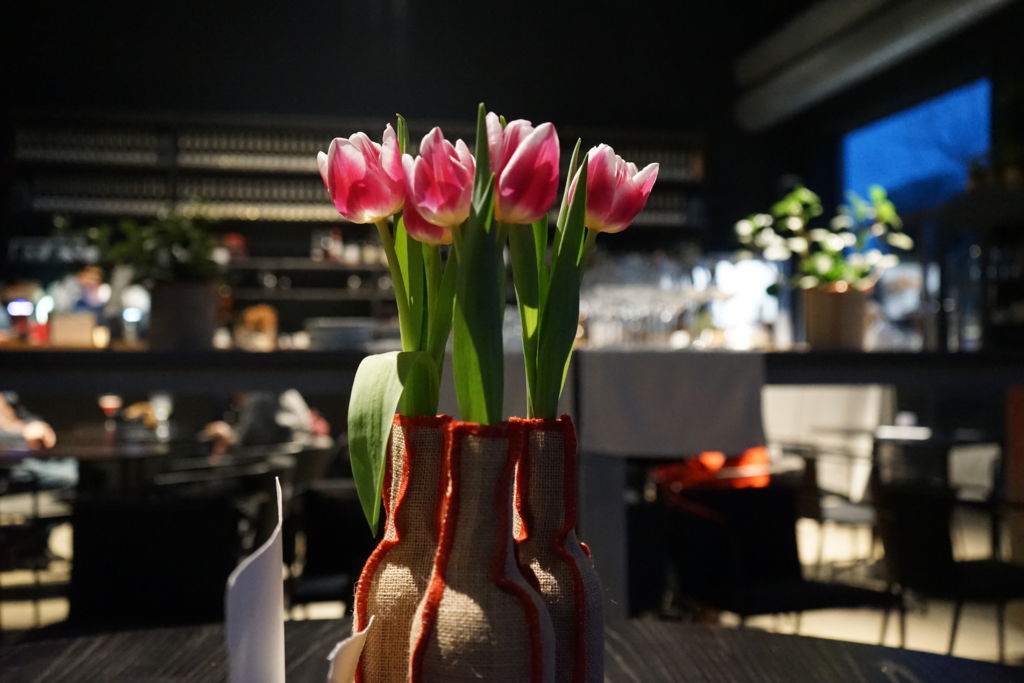 Where to eat: Iuta Bistrot
Though eating inside the gallery is usually inadvisable, especially in Italy, where there are far too many amazing restaurants; eating in what is most likely the result of a corporate catering contract, Iuta Bistrot inside PHB is an exception to this rule. A sophisticated atmosphere and simple menu make for a perfect lunch, however, the bistro has become popular with locals for a contemporary aperitivo. From around 7.30pm, creative cocktails designed by a professional mixologist are accompanied by quaint Italian finger food (as is customary for aperitivo) which attracts crowds spilling into the garden even in the colder months.
Iuta Bistrot 2 Via Chiese, 20126 Milan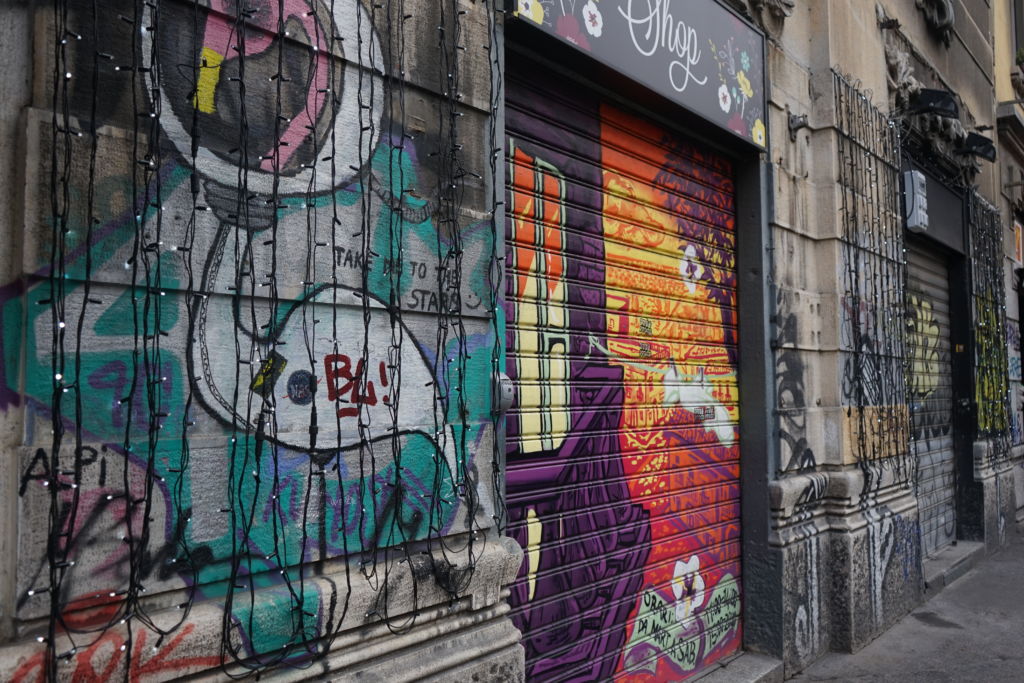 Isola
An area rather than a gallery, Isola is famous for its impressive and extensive graffiti art. Considered a village separate from (though inside of) Milan. It is a close-knit neighborhood of the working-class that prides themselves on community spirit and traditions. Take a nice morning stroll in search of the locally commissioned pieces and discovering new additions aside family run and independent stores.
Isola 20159 Milan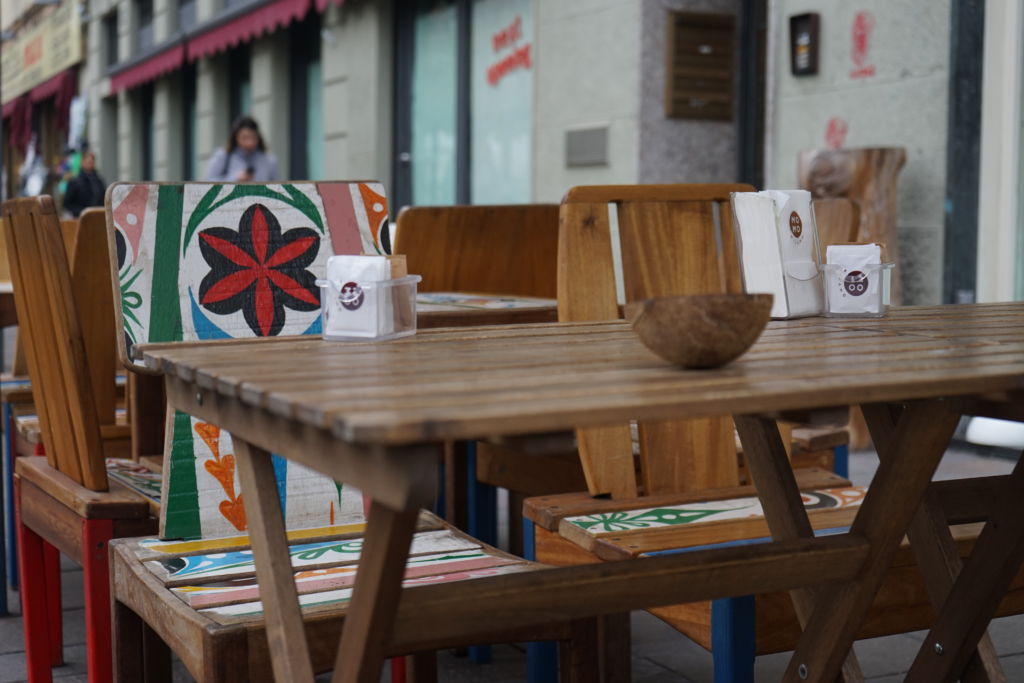 Where to eat: Momo Cafe
Bright, colorful and cheerful Momo Cafe offers fresh, healthy food that is as dynamic as their furnishings. Although as busy as any traditional Italian cafe, Momo offers a fusion of ethnic cuisine- mainly North African served with an infamously warm and friendly service delivered with their striking prints. The atmosphere alone is cherishable.
Momo Cafe Piazza Tito Minniti, 5 Isola, Milano 20159
---
Traveling to Milan
Fly direct from Hong Kong with Cathay Pacific, the duration is about 13 hours starting from MOP $4,945.
A Milan day travel pass (available to buy from any tabacchi)  costs approximately four euros and can be used on the underground, the overground trams and busses.
Leave room in your suitcase if your hitting the shops.
Tags
Related Posts