As far as locations go, you can't beat Marina Bay Sands when in Singapore. It's smack dab in the heart of the Lion City with proximity to many of the best attractions ensuring convenience at every turn. But even if you come for the location, you'll stay for the magnificence of the entire property. With over 2,500 rooms and suites, Marina Bay Sands is the biggest hotel in Singapore and undoubtedly one of the most Instagrammed hotels in the world according to Forbes.
The artistic structure melds art and architecture while also emphasizing luxury and personality across the over-all branding. You'll find also find within its landscape a convention center, a shopping mall, the ArtScience museum, two Sands Theatres, six restaurants, and a casino. The stellar design combines thoughtful touches that enhance the complete guest experience for visitors of Singapore.
The Marina Bay Sands' towers may appear as straight columns from afar but if you look closely, they're actually slanted. The Sands SkyPark is also a masterpiece sitting on top of the three hotel towers at Marina Bay Sands. There are many interesting aspects of the building that are entrenched in Chinese culture while being at the forefront of an architectural revolution. And yes, you can take in the panoramic views of Singapore's world-class cityscape from its very own observation deck.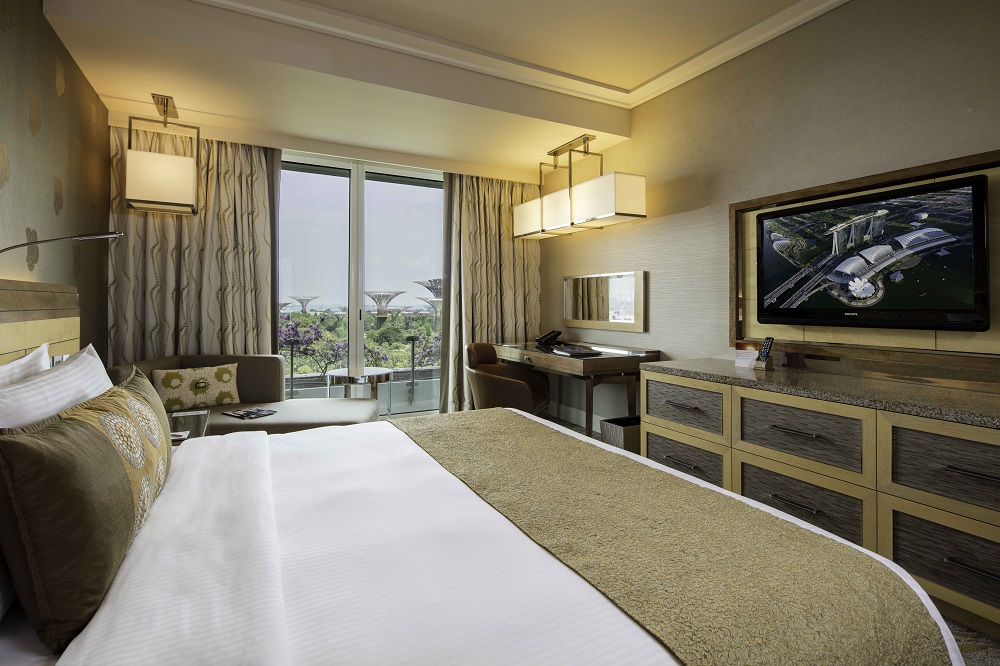 STYLISH STAY
The Premier Room at Marina Bay Sands is worth every dollar for a great view alone. We believe that what you see outside your window plays a pivotal role in a memorable hotel stay. That's not all however, a bright and airy room composition is of paramount importance to affect your mood. The overall palette is creamy, with fluttering drapes and wooden-flecked walls and furniture in abundance. The focus is very much on guest comfort and convenience. Inside your room, you'll find a bed bathed in luxury, a spacious bathroom with a glass-enclosed shower and deep-soaking bathtub. We adore the extravagant bathroom amenities that cater to all our beauty needs including a hairdryer and a microfibre and terry bathrobe. There's 24-hour room service and you can catch up on your news or movies from your flatscreen TV. If you need to check emails, you'll be at ease doing that at the executive work desk
There are different types of views for the Premier Room that includes The Shoppes, gardens, sea, cityscape and a few more options. You have complimentary high-speed Wi-Fi so you don't miss out on social media updates. One of the most coveted perks is the access to the stunning Sands SkyPark Infinity Pool and entry to the award-winning Banyan Tree Fitness Club. Spending a day here will never be enough, the sprawling Marina Bay Sands is a treasure island of discovery from shopping, dining to exciting things to do inside and outside the property. Singapore won't be complete without exploring this iconic location.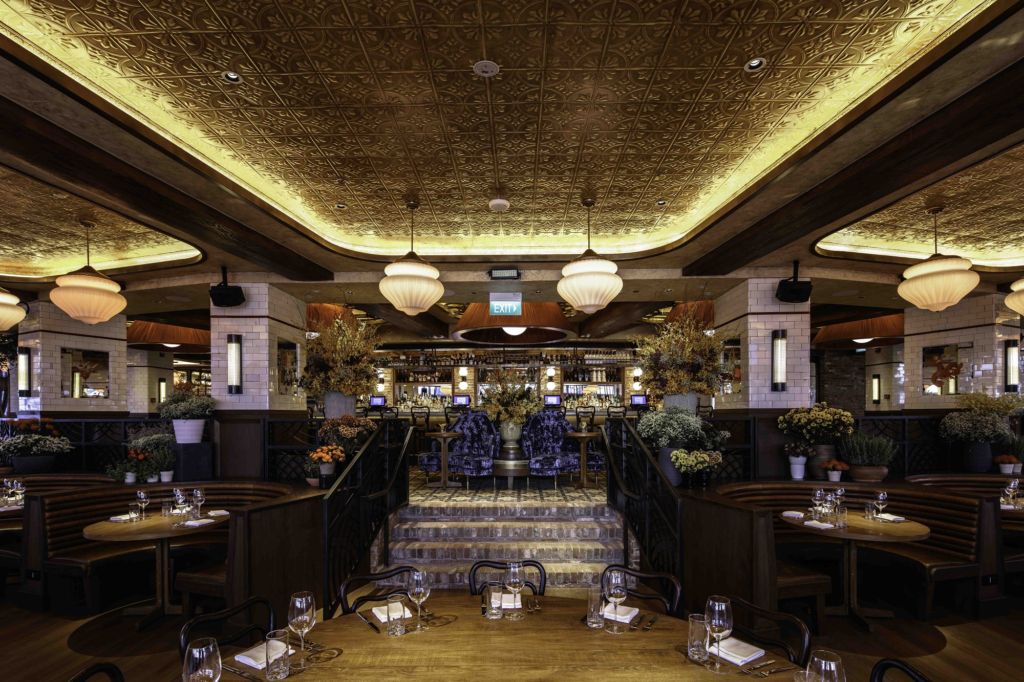 FABULOUS FOOD
Singapore is home to many Michelin-starred restaurants and that's a testament to the culinary appeal of the gorgeous city. Whether it's traditional, contemporary or a combination of both, flavors surround the impressive metropolis. Right inside Marina Bay Sands are extraordinary dining experiences that have captivated celebrities and the A-list crowd from all over the world. LAVO Italian Restaurant and Bar impresses beyond words combining an ambience that's relaxed and sophisticated. Rise is an all-day international buffet restaurant that also offers an all-day a la carte menu loved by families on holiday and visitors yearning for a little taste of different cuisines. It features sustainably-sourced produce global and nightly themed dinners. Unwind at Renku, a bar and lounge serving all-day light bites, afternoon tea, wines, and cocktails. For one of the finest dining experience in Singapore, Blossom offers authentic Chinese cuisine that takes you on a cultural journey of tastes. Adrift by acclaimed California chef David Myers is also one of the best dining hotspots in the city and also has a great bar and cocktail menu.
THINGS TO DO
If you want to just chill and relax, find a spot and stay at the Marina Bay Sands' iconic Infinity Pool. Did you know that it's designed to withstand the natural movement of the towers keeping the structures steady at all times. This architectural marvel is one that should be on your list!
The ArtScience Museum is one of the identifiable structures that make up the Marina Bay Sands Integrated Resort. It's hard to miss the unique shape at this the museum that intertwines the worlds of art and science together through carefully curated exhibitions.
We loved the Royal tour of the Duke and Duchess of Cambridge to the Gardens by the Bay a few years ago. The extraordinary landscape highlights the SuperTree Grove featuring 18 vertical gardens that reach a height of 16 stories that looks truly magnificent.
If you have kids in tow, Universal Studios Singapore should be on top of your itinerary. Situated on Sentosa Island and part of Resorts World, the amusement park is home to seven themed zones with exciting entertainment for the whole family.
---
Marina Bay Sands Singapore 10 Bayfront Ave, Singapore 018956, +65 6688 8868, www.marinabaysands.com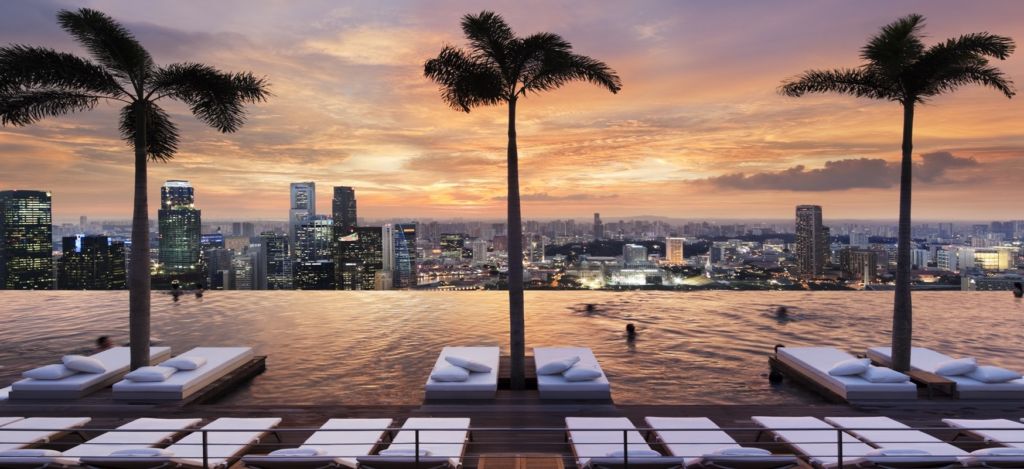 Tags
Related Posts