Although Hong Kong Island has so much to offer, you'd be doing yourself a disservice by not venturing further into Kowloon and the New Territories. They make up around 70% of the region's landmass (not counting Lantau Island, which we covered in the last post). Hong Kong's highest peak, wildest hikes (Eight Immortals, anyone?), most famous markets, and best beaches are but a few of what make up the awesomeness of Kowloon and the New Territories. We bring to you all that is great and most importantly, free to do on the not-so-dark side!
– Kowloon –
Chi Lin Nunnery and Nan Lian Garden
Step into the magical landscapes of the Tang Dynasty in these tranquil spaces. These are hidden gems of peacefulness amidst the 852's hustle and bustle. Take a leisurely stroll through the garden and enjoy the fresh air!
Kowloon markets
Tell us something we don't know, right? If you haven't experienced the cacophony of sights and sounds of the Flower Market or Temple Street Night Market, have you really been to Hong Kong?
Museum free days
If it's raining and you prefer staying dry, take shelter in these cultural and educational havens:
Hong Kong Heritage Museum: This beautiful, colossal structure by the river is meant to be the SAR's best. If the weather's good, go on a bike ride along the water! Free entry on Wednesdays.
Hong Kong Railway Museum: An open-air exhibit occupying some 6,500 square meters converted from the old Tai Po Market Railway Station. Free all the time!
Hong Kong Space Museum and Science Museum: Free entry on Wednesdays.
Hong Kong Museum of History: Free admission for babies and toddlers below the age of four.
Kowloon Walled City
This former criminal enclave and world's most densely populated zone has been converted into a pretty park with thoughtful open-air exhibits. While you're in the area, stop at the Hau Wong Temple in Kowloon City. Built in the 1700s, it's one of the oldest temples in Hong Kong!
Macaque Monkeys in Shing Mun Reservoir
Believe it or not, Kowloon's got a healthy macaque population! Head to the Shing Mun reservoir and say hi but do be careful because they are still wild animals.
La Médiathèque
Alliance Française's French multimedia library sometimes opens its doors for free film screenings if you catch them at the right time!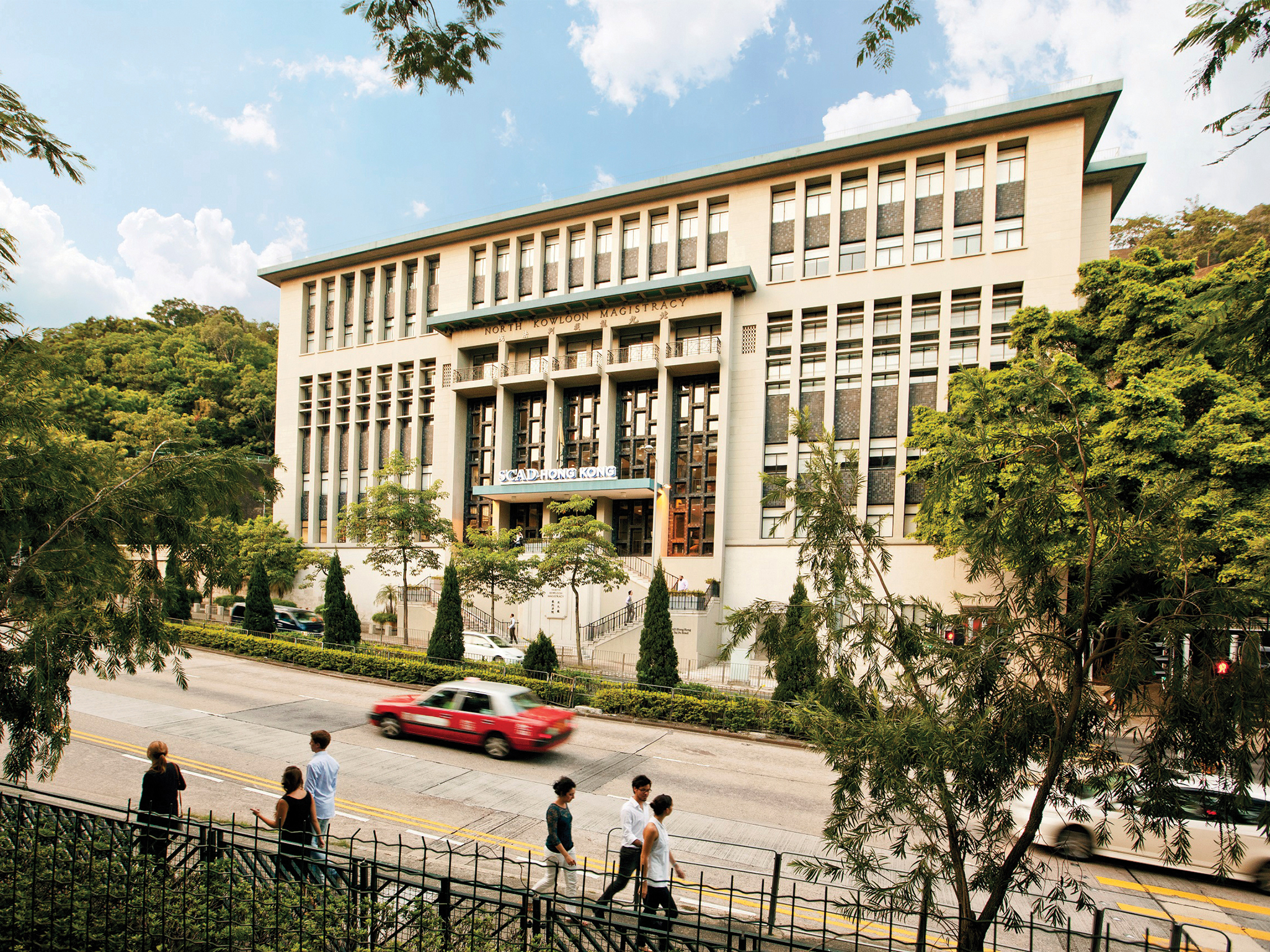 Join a public heritage tour of the UNESCO-award-winning revitalized North Kowloon Magistracy Building. It is now home to the Savannah College of Art and Design (SCAD) which boasts the largest concentration of art and design degree programs.
West Kowloon Nursery Park
Enjoy a stroll around the Nursery Park at the West Kowloon Cultural District. Grab your family, get back to nature and enjoy the trees and fresh air. For exercise and a quicker way to get around, hire a SmartBike and ride along the promenade. For those with furbabies, bring your pets on a picnic in this pet-friendly location!
Hong Kong Heritage Discovery Centre
For the history buffs, Hong Kong Heritage Discovery Centre is a fantastic place to visit! Located in scenic Kowloon Park, this center houses various galleries, a library, activity rooms and colonial structures like the historic Whitfield Barracks. There's free Wi-Fi available and admission is also free!
This revitalized structure in Sham Shui Po is the only surviving Mark I H-shaped resettlement block built in 1954. This place is perfect for hipsters or those who feel nostalgic for the yesteryears. Now a hostel, Mei Ho House features nostalgic themed rooms, a retro-styled café and a heritage museum to introduce you to the district's unique culture.
– New Territories –
Head north to this walking trail following a path into the past, before the British arrived in Hong Kong. The trail is pretty easy to follow and is great for its cultural aspects.
Beaches of Tai Long Wan
At least five gorgeous white-sand beaches lie on this southeastern-most edge of Sai Kung. Take a boat or hike there. This is where you can swim, surf, cliff-jump, river trek, or camp to your heart's desire! Pro tip: You can rent camping gear at the restaurant on Ham Tin Beach (north end) if you don't have your own as long as they haven't run out of supplies! However, do make sure to bring your own pillows, sheets, and others for personal use.
Cool down at this refreshing cascade of water near the Kadoorie Farm and Botanic Garden. The latter is awesome for the whole family, which you can pair with a breezy walk along the Lam Tsuen River to get to different parts of the waterfalls.
This thriving artistic community is based in a group of redeveloped slaughterhouses in Kowloon's backstreets. Among them is UNESCO-listed media art organisation Videotage. They were the ones who held a contentious exhibition examining Hong Kong's handover entitled 31 June 1997.
Kids and kids-at-heart would appreciate this 16-hectare facility housing five exhibition halls and some outdoor featured zones. Featuring fun activities both in and outdoor, there will be many take away lessons from this fine education centre.
Not for the faint of heart, this climb will get you scrambling on your hands and knees! Many an Instagrammer has braved this peak just for the 'gram – would you?
If you thought a bike ride through charming countryside can't be done in Hong Kong, you're wrong. Go for an eco-tour of Nam Sang Wai Wetlands with the family for healthy and wholesome fun.
A quick water taxi from Sai Kung pier (or a kayak) will take you to this beautiful island where you can swim in crystal clear waters. The geological rock formations and sandbar-tombolo connecting a smaller isle is unique in Hong Kong.
Bride's Pool Waterfalls
Hike through Pat Sin Leng or Wu Kau Tang to get to this gem! If you want to make it a day trip, start your itinerary with a bike ride from Tai Po Market to Tai Mei Tuk and wind down at the waterfall.
Children below three enter for free (HKD $30 for adults) at this ecotourism facility home to a 60-hectare Wetland Reserve, a Stream Walk, Succession Walk, Mangrove Boardwalk and three Bird Hides!
---
Think we missed out on something important here? Let us know over at our Facebook page! And do give us a shout if you've ticked these off your bucket list!
Tags
Related Posts