Tokyo is a fascinating city; a city where you come to explore, eat, and walk till you drop. A cup of coffee has become as much of a morning necessity as it is a trendy statement and in Tokyo, it's no different. Searching for the best coffee in any city can be challenging and after spending a few weeks in this fabulous Japanese city, here's a round-up of the best places for specialty coffee in Tokyo in no particular order.
Bar Zingaro 
A visit Bar Zingaro is a must if you are a fan of Murakami Takashi and surprisingly their coffee is pretty good too. Located in Nakano Broadway complex, the Tokyo coffee shop is quite spacious but does have limited seating. As you can imagine, his signature art pieces and characters are everywhere, with a couple of sofas for enjoying coffee and relaxing, a bar counter with three to four stools, and a couple of low chairs and tables to dine on. Their menu is small but has some great eating and drinking options. Bar Zingaro sells the famous Fuglen Coffee (mentioned above) and has dairy-free milk options available. Our pick though is coffee off their flower cup latte menu. We have never seen a coffee look so beautiful!
Bar Zingaro Nakano Broadway 2FL, 5-52-15 Nakano, Nakano-ku, Tokyo 164-0001, Japan, zingarokk.com/tonarinozingaro, www.facebook.com/cafebarzingaro, www.instagram.com/bar_zingaro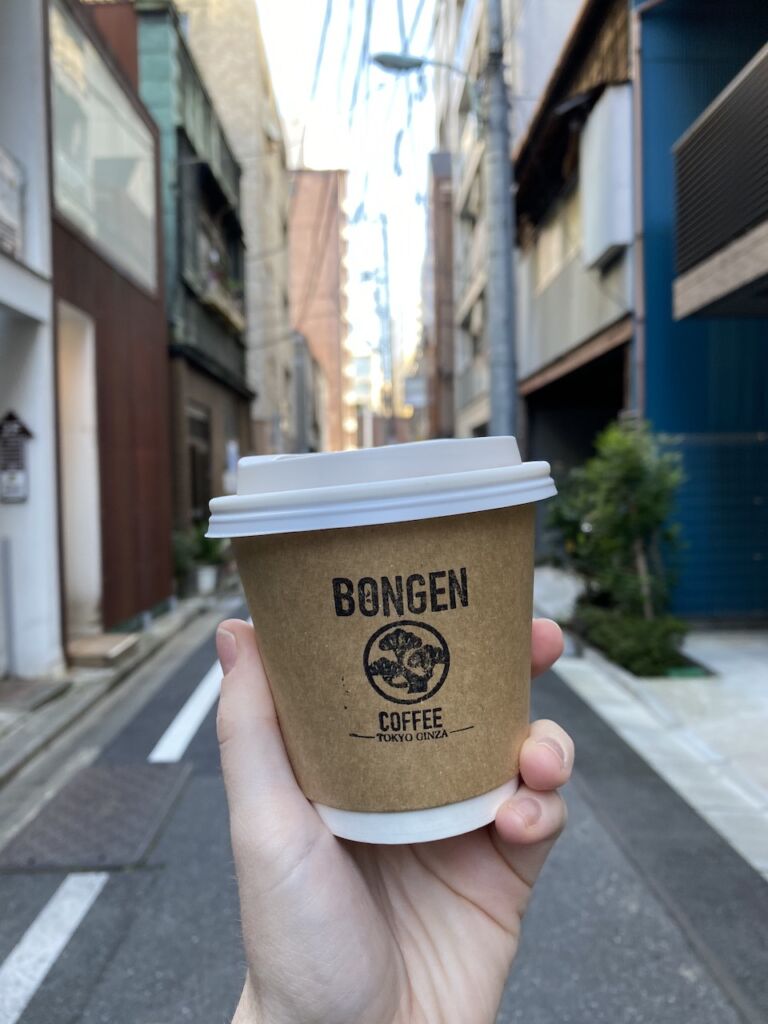 Bongen Coffee
Opened just over two years ago, this cute Tokyo coffee shop can be slightly hard to find, but well worth the effort. More of a takeaway spot, they have limited seating but quite a number of coffee and food options. Located in the buzzing district of Ginza, it has beautiful modern interiors that feature a long bench running down one side. The staff speaks some English which can help with asking about different types of beans and they have dairy-free milk options available. They have all the regular coffee options available including cappuccino, latte, espresso and others. Free WiFi is available and you can also buy your own beans, cups, or a Bongen tote bag. The pet-friendly Bongen Coffee is only a short four-minute walk from Ginza 1 Chome Station and if you grab and go, this is the best way to start your day exploring Ginza.
Bongen Coffee 2 Chome-16-3 Ginza, Chuo City, Tokyo 104-0061, Japan, +81 3 6264 3988, www.facebook.com/ginzabongen, www.instagram.com/ginza_bongen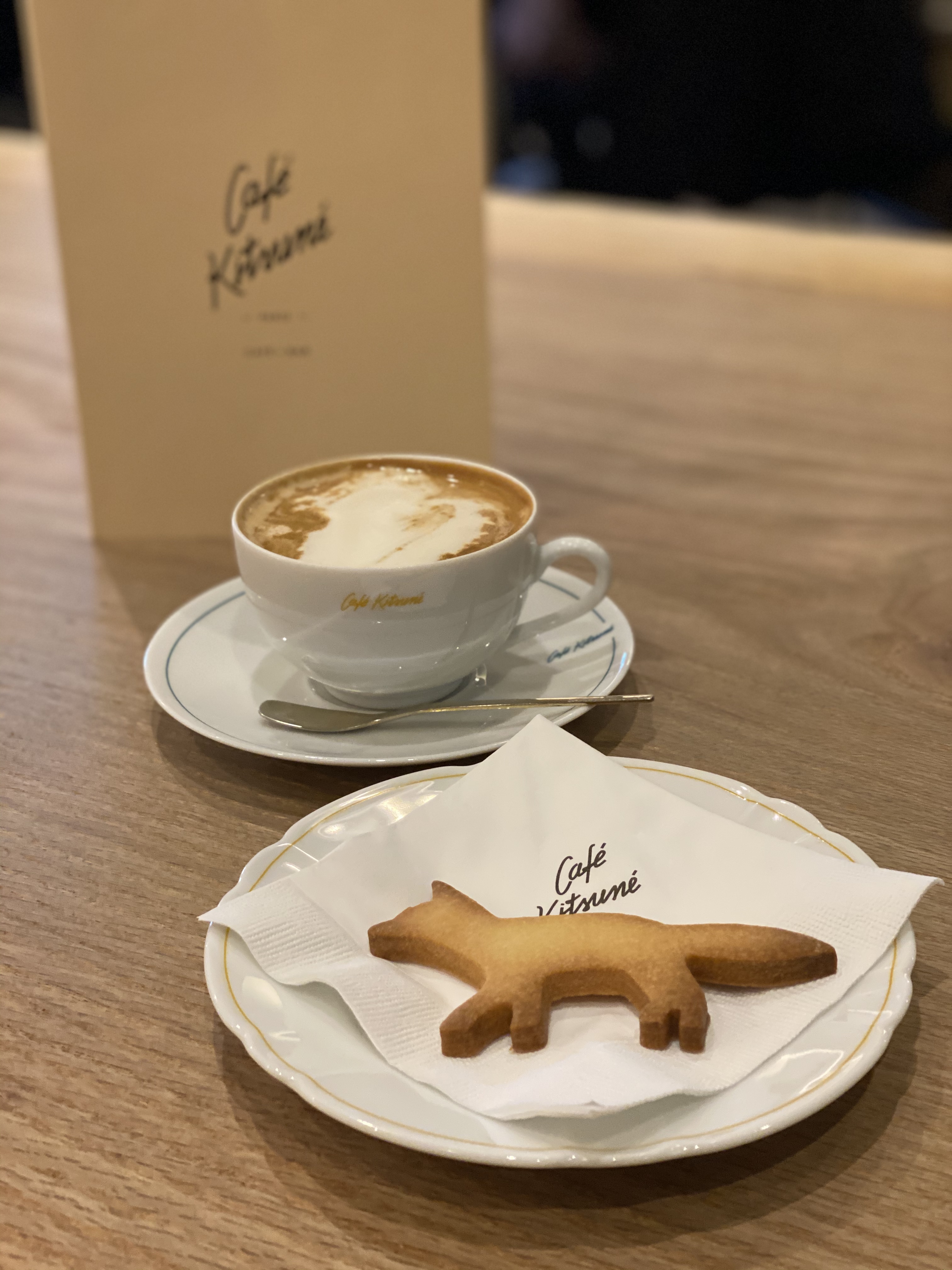 Café Kitsuné Aoyama
Fans of the Parisian cafe won't be disappointed by their Tokyo counterpart. The coffee, location, and staff are just as amazing as its Paris location. Centrally located in the cool area of Omotesando, Café Kitsuné is a cool spot to hang out, have some food with friends, and enjoy some great coffee. But just don't bring your laptop thinking you will get some work done, even though they have gorgeous, spacious tables, they don't have free WiFi. The staff speak some English and are very friendly. They offer a small selection of food and pastries which all look so enticing from avocado toast, pastries to cakes, and cookies. There is a display case for those unsure of what to order and the staff would be glad to assist. They sell some Café Kitsuné merchandise such as mugs, sweaters, and shirts too. Plenty of seating is available and the lines are long, but they move fast so there's no need to worry.
Café Kitsuné Aoyama 3 Chome-15-9 Minami Aoyama, Minato City, Tokyo 107-0062, Japan, maisonkitsune.com/fr_en, www.instagram.com/maisonkitsune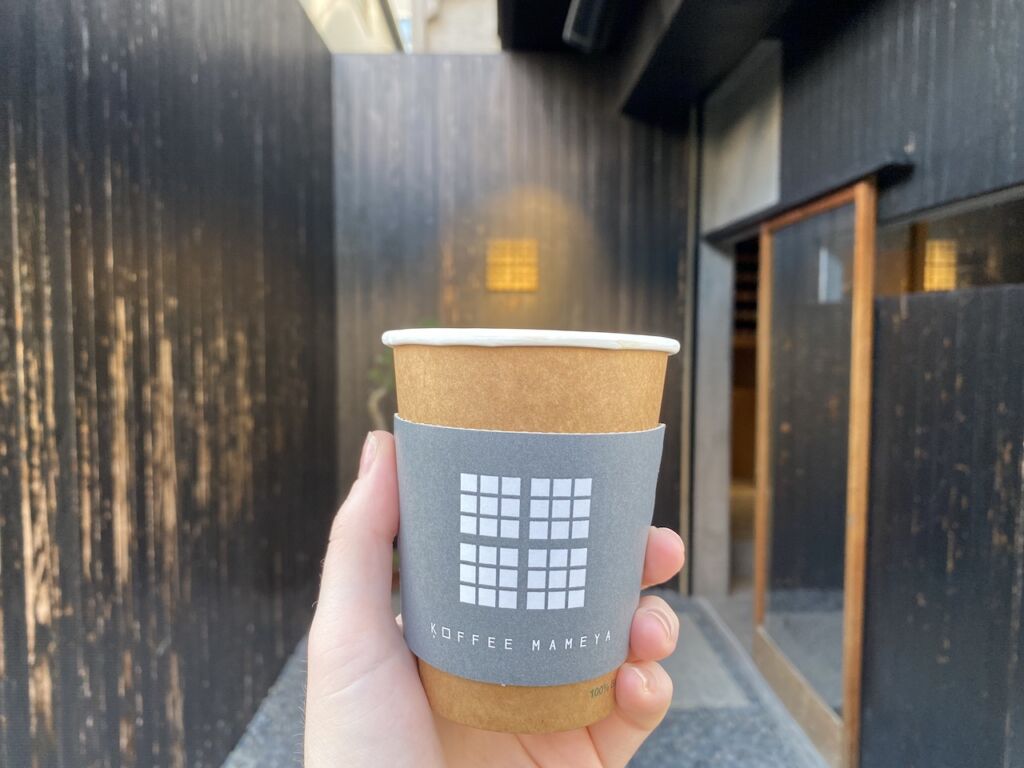 Koffee Mameya
Koffee Mameya is more of a shop than a cafe and real coffee lovers come here to buy beans, chat with the baristas and coffee experts, who speak great English and also Japanese, and stock on up on beans for home use. Koffee Mameya translates as "Beans Shop" and was started with the idea to provide a better brewing experience for those who drink coffee at home. The selection of beans on offer is very large and the beans come from all over the world and some are only available here. Each bag of beans comes with instructions on how to brew and how much coffee to use depending on what you are making–super helpful! You can try a few different coffee variations before deciding on which beans to buy but they only do two types of coffee, espresso, and filter coffee and you can drink it at the counter or take it to go.
Koffee Mameya 4 Chome-15-3 Jingumae, Shibuya City, Tokyo 150-0001, Japan, +81 3 5413 9422, www.koffee-mameya.com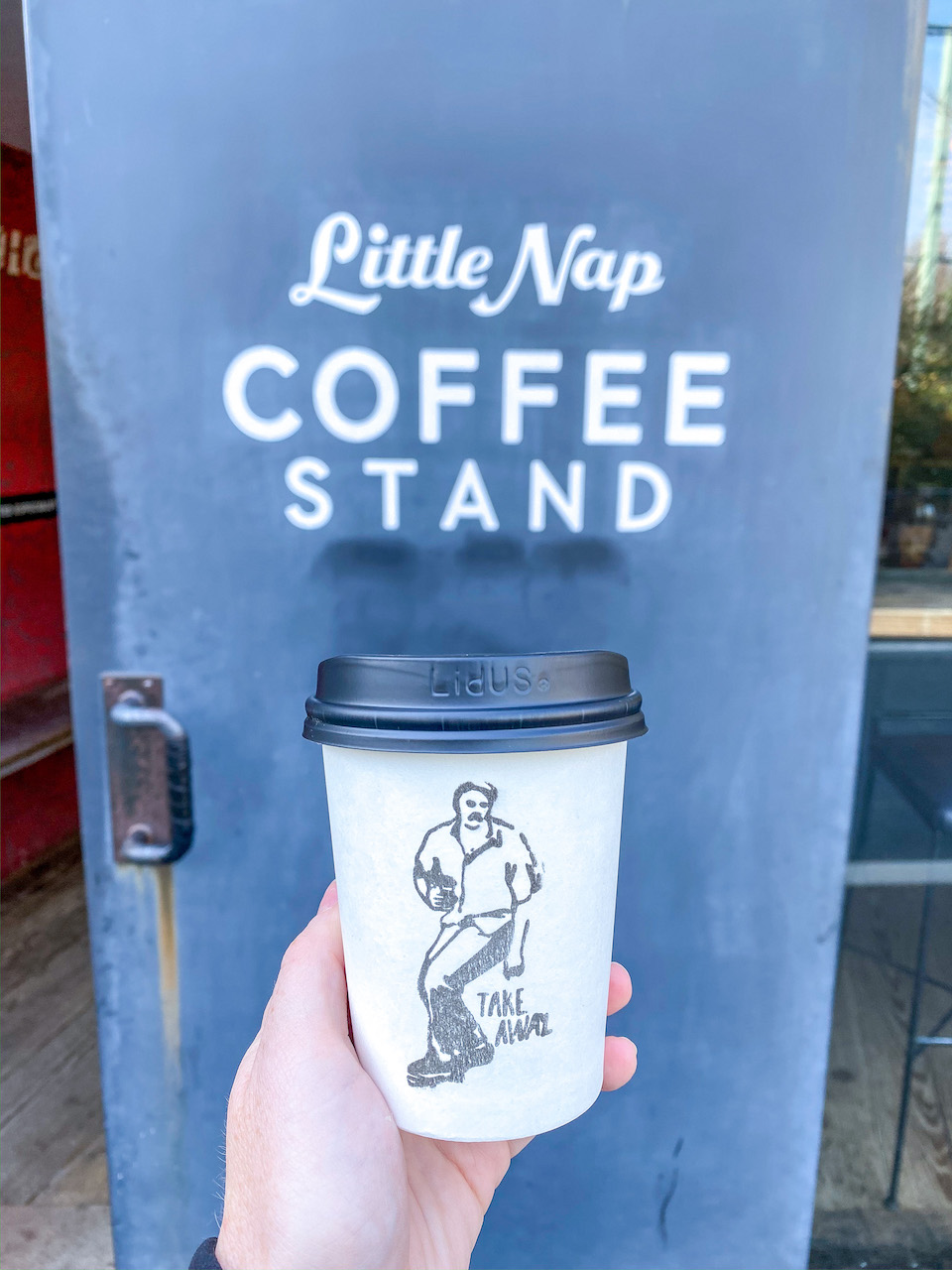 Little Nap Coffee Stand
This has got to be the best coffee spot in the area. Located right outside Yoyogi park and opposite a local basketball court and kids play park area, Little Nap Coffee Stand is the coolest spot around. It isn't exactly a stand per se, it's more of a takeaway shop with some seats inside but most people grab their coffee to go and hang out in front of the spot. Little Nap Coffee Stand has been around since 2011 and is pet friendly, has reusable cups available with super friendly and welcoming service. There's almond milk available for those who are lactose intolerant and pastries and sandwiches available to take away or eat outside. They sell their own beans and also some merchandise and have a great playlist to enjoy.
Little Nap Coffee Stand 5 Chome-65-4 Yoyogi, Shibuya City, Tokyo 151-0053, Japan, +81 3 3466 0074, www.littlenap.jp, www.facebook.com/LittleNapCoffeestand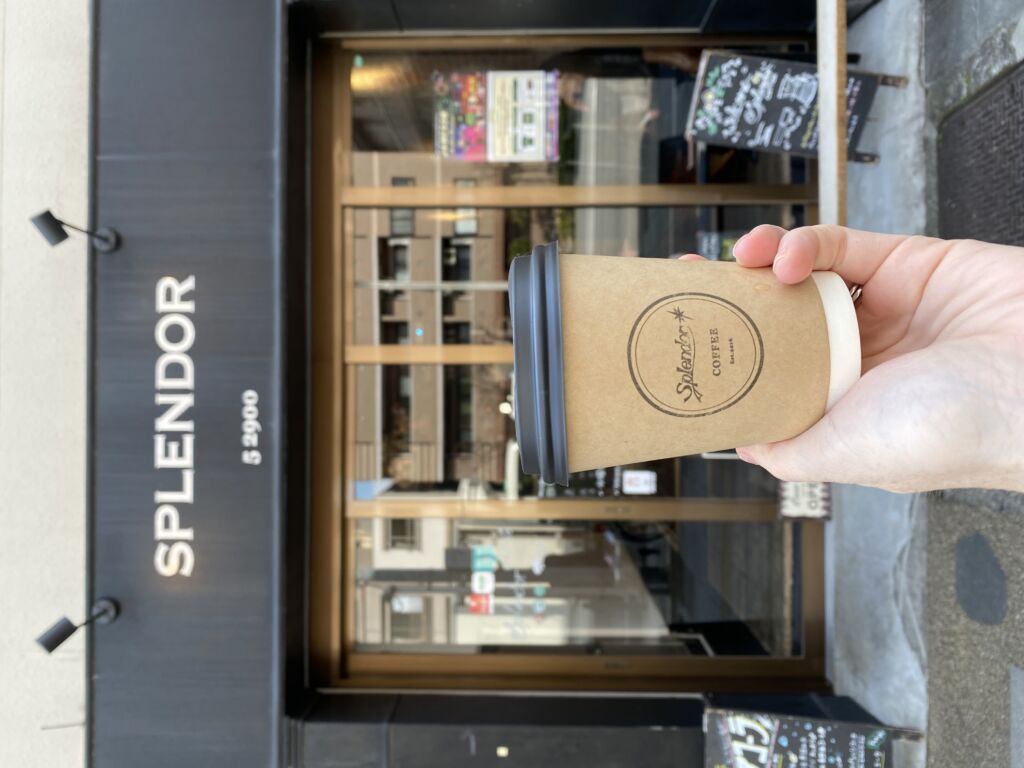 Splendor Coffee
If you are heading to Sensoji temple or planning a walk around the Asakusa district, make this Tokyo coffee shop your pit stop for your morning coffee. Located just off the main road, it has a wonderful quiet vibe to it and a hard to miss its exterior shopfront. With comfy interiors, lounges, chairs, and plenty of places to sit, enjoy coffee and a meal if you'd like. Splendor Coffee really has a warm and very welcoming vibe to it. The staff is super friendly and there is free WiFi available so this would be a good place to get a bit of work done if you wanted to stay for longer. This place is home to great barista skills and delicious coffee with lots of options available for both takeaway and to have there. We loved their non-dairy milk options and range of coffee choices from espresso, cappuccino, latte, drip–they do it all!
Splendor Coffee 4 Chome-13-10 Kotobuki, Taito City, Tokyo 111-0042, Japan, +81 3-5830-3509, www.splendor-coffee.com, www.instagram.com/splendorasakusa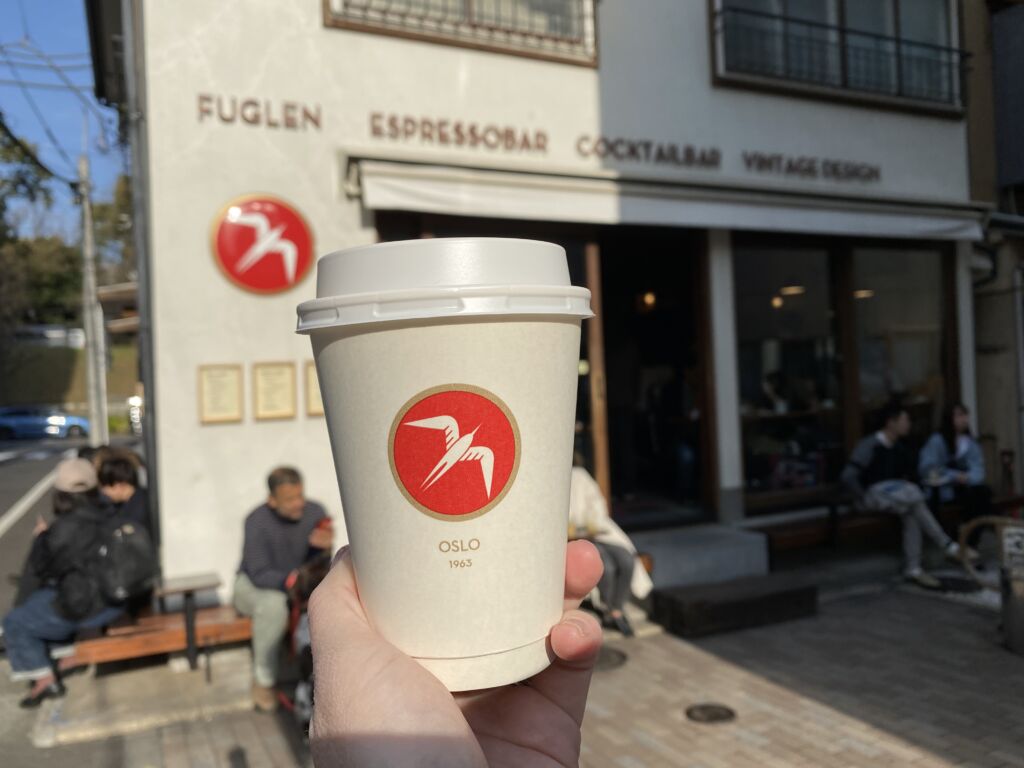 Fuglen Tokyo
Fuglen Tokyo is located in the Tomigaya neighborhood just near Yoyogi Park but also has another branch in Asakusa but this Shibuya location was our favorite. Lots of seating both indoor and outdoor, we loved the alfresco seating outside which is also pet friendly and exudes some seriously cool vibes. This stylish Tokyo coffee shop is busy for a reason and there are shelves full of almost every issue of the Monocle ever published–perfect to flip through while enjoying your coffee. The vintage Norwegian furniture really helps to create a comfy homey vibe inside. Fuglen Tokyo, meaning bird in Norwegian, opened its doors in May, 2012 and serve filter coffee–pour-overs, Aeropress, and batch-brews, espresso, lattes and have the option of dairy-free milk as well. They also have great merchandise you can purchase in the store as well as their coffee, both beans, and ground coffee. There are a few food options on the menu if you want to dine in but we took our coffee to go before heading to Yoyogi Park. Fuglen also operates as a bar at night, and while we didn't get a chance to check it out, we imagine it's every bit as cool as it is during the day.
Fuglen Tokyo 1 Chome-16-11 Tomigaya, Shibuya City, Tokyo 151-0063, +81 3 3481 0884, fuglencoffee.jp/collections/all, www.instagram.com/fuglentokyo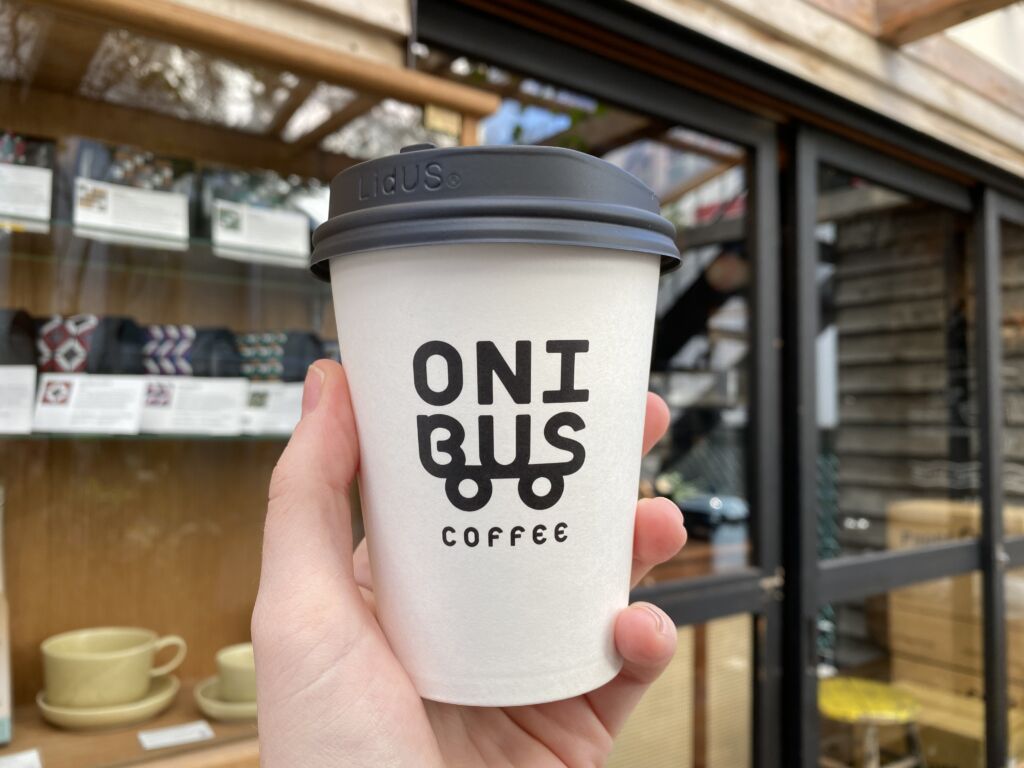 Onibus Coffee Nakameguro
This is a must-visit for those who love great coffee and cool Tokyo vibes. Onibus Coffee is a coffee shop located just a short walk from Nakameguro station close by the Meguro River which is famous during the cherry blossom season. The name Onibus means "public bus" in Portuguese and they have some accommodating and friendly staff. The menu is simple and they have just a few coffee choices such as espresso, americano, latte, or hand drip, but they do have dairy-free milk options available. They use top-notch beans from Africa and South America and roast them in their shop which has its own roaster. We got our coffee to go, but you could enjoy it on their 2nd-floor terrace which overlooks the Meguro Ginza playground park and has an awesome view of the Toyoko and Hibiya Line trains passing by. They don't serve food but have a few snacks available at their main coffee counter.
Onibus Coffee Nakameguro 2 Chome-14-1 Kamimeguro, Meguro City, Tokyo 153-0051, Japan, +81 3 6412 8683, onibuscoffee.com/en, www.instagram.com/onibuscoffee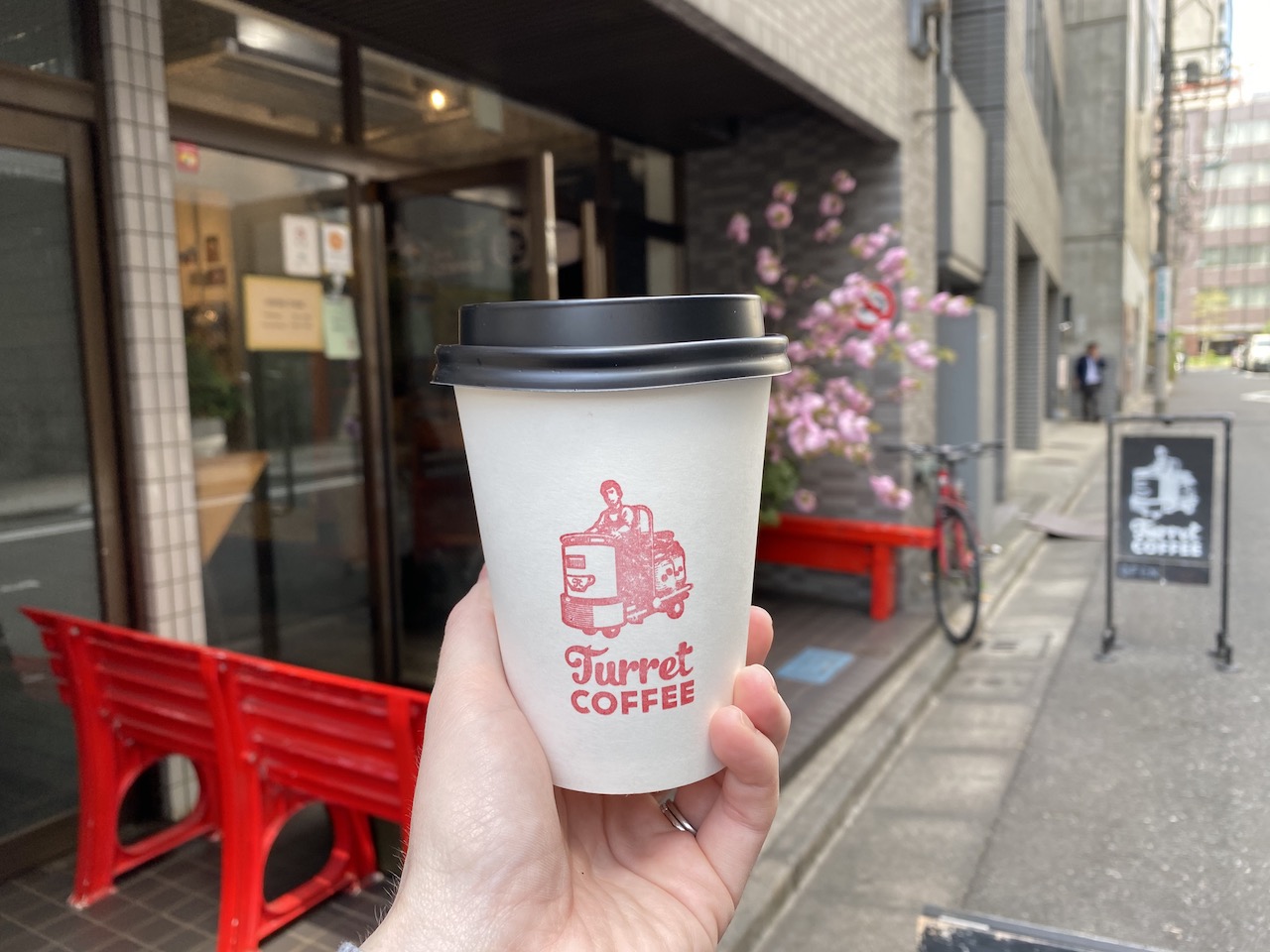 Turret Coffee
Turret Coffee opened in 2013 and was one of the original places serving up good quality coffee. This place was so good we came back three days in a row. Located just outside the subway exit of the Tsukiji subway line, this Tokyo coffee shop is serving up some of the best cups of coffee we had during our time in Tokyo. Out the front of Turret Coffee, there is a chalkboard that says "Welcome to the best outrageous coffee shop in Japan". While I don't think it was the most outrageous coffee shop, it did have some interesting elements. Located inside the shop is a "Turret" mini-truck, which is where it gets its name from. Those trucks are used to zip around the nearby Tsukiji fish market. There is a handful of seats inside and a bench outside but this place is mainly serving up quality coffee-based drinks to have in or to go. They have a few snacks such as cookies, banana bread, and dorayaki (a hollowed-out pancake filled with red bean paste).
Turret Coffee 2 Chome-12-6 Tsukiji, Chuo City, Tokyo 104-0045, Japan, +81 80 3344 8819, www.facebook.com/TurretCoffee
Tags
Related Posts