Aux Beaux Arts Celebrates Precious Alba White Truffle at MGM Macau
November marks the time of the year when rare Alba white truffles from Italy are at their finest. Aux Beaux Arts at MGM Macau will be adapting these precious fungi and showering them on both sumptuous Chefs recommendation, as well as the signature French dishes, bringing luxury to all discerning palates.
Crowned as the White Diamonds among the culinary world, white truffles are highly treasured for their intense musky, earthy aroma. This gastronomical miracle is only to be foraged its best during autumn in Alba, Northern Italy. For this November, Aux Beaux Arts will be presenting the seasonal treat menu featuring the finest white truffles flown in straight from the forests in Italy, in which all dishes are specially prepared with two grams of freshly shaved Alba White Truffles.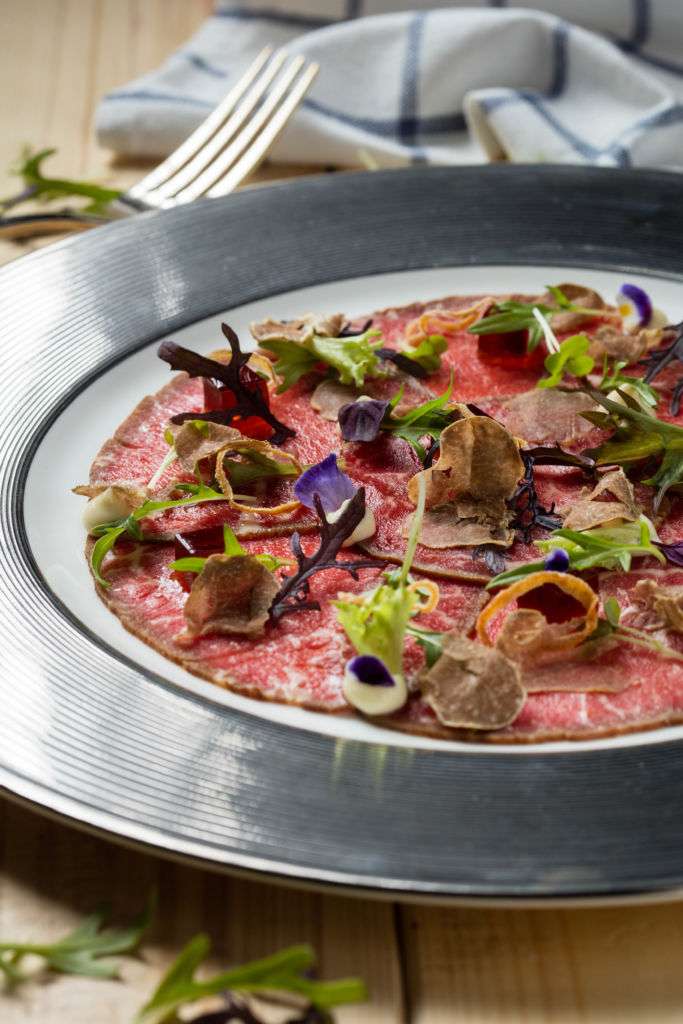 The rich flavor of truffle works best with the simplest of ingredients such as eggs. The special white truffle menu begins with a 60c Soft Egg Asparagus Panna Cotta, Langoustine, Parmesan Cheese and Pata Negra as appetizer; the ham is cured for 24 months, while the savory panna cotta with warm soft boiled egg highlight the aroma and the authentic flavor of the Alba White Truffle. Another appetizer, Beef Carpaccio with Crispy Shallots, Miniature Greens, Beef Jelly and Garlic Mayonnaise features raw slices of Angus Beef and slow-cooked beef jelly accompanied by paper-thin slices of white truffles. The soup course is homemade Jerusalem Artichoke Veloute with Pan Seared Foie Gras, Chanterelle, Bacon and Truffle Brioche; the seasonal Jerusalem artichoke is a good sauce of nutrients, while its slightly nutty and taro-like taste matches well with pan-seared foie gras and highlights the ultimate sensation of the white truffle shaves and artisan bread.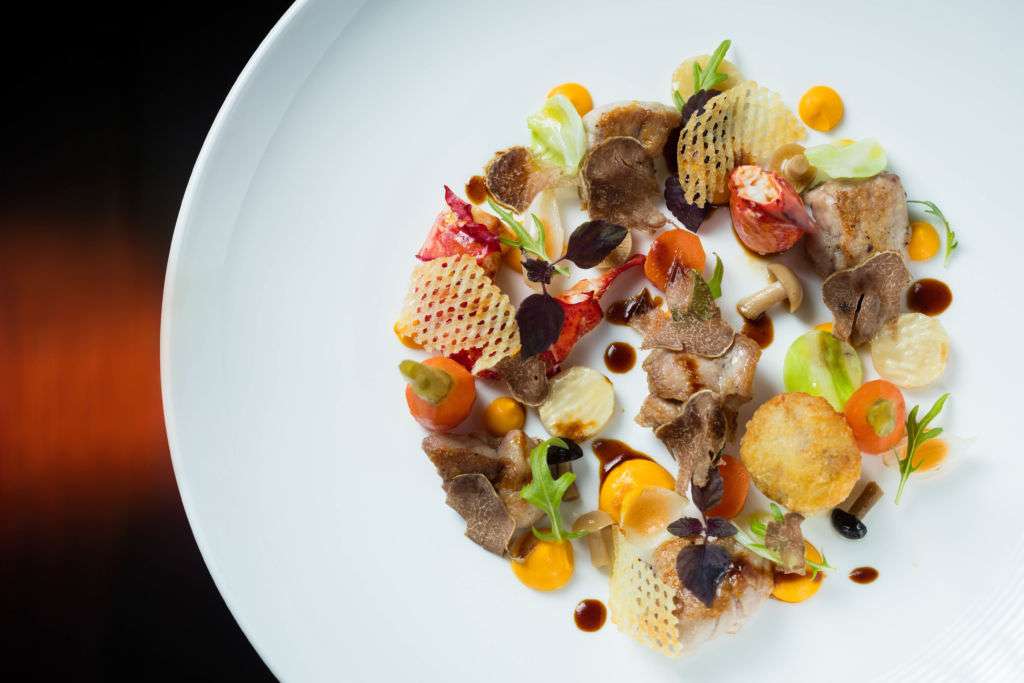 The main courses are the hearty Pumpkin Gnocchi with Crispy Garlic, Pork Tongue, Mizuna and Comte Cheese with an Italian twist and the French culinary classic Pan Fried Veal Sweet Bread with Chicken Oyster, Lobster, Braised Root Vegetables and Chicken Cream Jus. Veal sweet bread from the latter is a very traditional French ingredient and the chef has put into a lot of consideration in both sauce reductions that match perfectly with the aroma of white truffle to woo everyones taste buds. For a perfect ending to the grand dinner, the milky and creamy White Truffle Rice Pudding is the must-try item from the special menu.
When: November 1-30
Where: Aux Beaux Arts, Grand Praça, MGM Macau, Avenida Dr. Sun Yat Sen, NAPE
Tags