(Credits of featured image above: MGTO)
Imagine a neighborhood filled with people celebrating, where you can eat, drink, talk and dance right on the streets. The catchy music will compel you to grab a partner and dance along while the aroma of grilled sardines, beer and wine fills the air. These sensorial delights are expected from Santos, a Portuguese festival with traditional folk music and food, celebrated right in the middle of the streets.
This mini festival is an annual affair and takes place during the last days of June. The St. Lazarus neighbourhood has been the stage for the Arraial de São João since long ago. More than 35 stands offer traditional food from Portugal and other Portuguese speaking countries, arts and crafts, traditional games and performances, and live music. For a weekend, Macau is as Portuguese as it can be with music pouring out onto the streets, with Portuguese musical acts.
Arraial de São João Origins
São João is a saint both in Portugal and Macau. The festival was first celebrated some time in the 17th century, but the Macanese Association was the one responsible for reviving it after the government's handover. In St. Lazarus District, it has been celebrated since 2006 with all kinds of food, music and folk dancing. Besides being a strong tradition in Portugal where in June, the country's major cities become colorful, busy and full of music as three different saints are celebrated: São João in Oporto, São Pedro in Sintra and Santo António in Lisbon.
So why is São João the only Portuguese saint to be celebrated in Macau? Besides having a strong connection with the Portuguese and Macanese communities, it is also relevant for the region's religion. June 24 was, until the handover, the day the Senado established it as Saint John Baptist's (São João Baptista) Patron Saint's Day. This day was also the city's day to celebrate their victory over the Dutch in 1622.
How to celebrate
Bring your friends or partner and immerse yourself in the Portuguese festivities and don't forget to try the grilled sardines on bread. Have a fun-filled day and join in on the "human train" going up and down the street. Portuguese beer is not to be missed as well so do have a taste but if you prefer something else, there's plenty of sangria going around too! To experience Portuguese culture and merrymaking right smack dab in Macau, this festival is the best time and place to do it.
For more information, check their Facebook page to know more about Arraial de São João on this side of the world.
This article was originally written by João Padinha in June 2016 and updated by Leonor Sá Machado in June, 2019.
---
Arraial de São João, a festival originating among the Portuguese-speaking community, was first held in the 17th century, to mark the repulse of an attempted invasion of Macau by the Dutch in 1622. The festival was revived by the Macanese Association after the handover of Macau in 1999. The modern version of the festival will mark its 13th edition this year. It will have up to 40 stands selling local handicrafts and home-made food and drink from both the Macanese community and Portuguese-speaking countries. The weekend-long party includes performances by local dance and music groups, as well as by Portuguese indie group Senza.
When: 2:00pm–10:00pm, June 22 and 23, 2019
Where: Calçada da Igreja de São Lázaro, St. Lazarus District, Macau
How much: Free admission
For more information, check their Facebook page, call +853 2837 2252 or send an email to [email protected]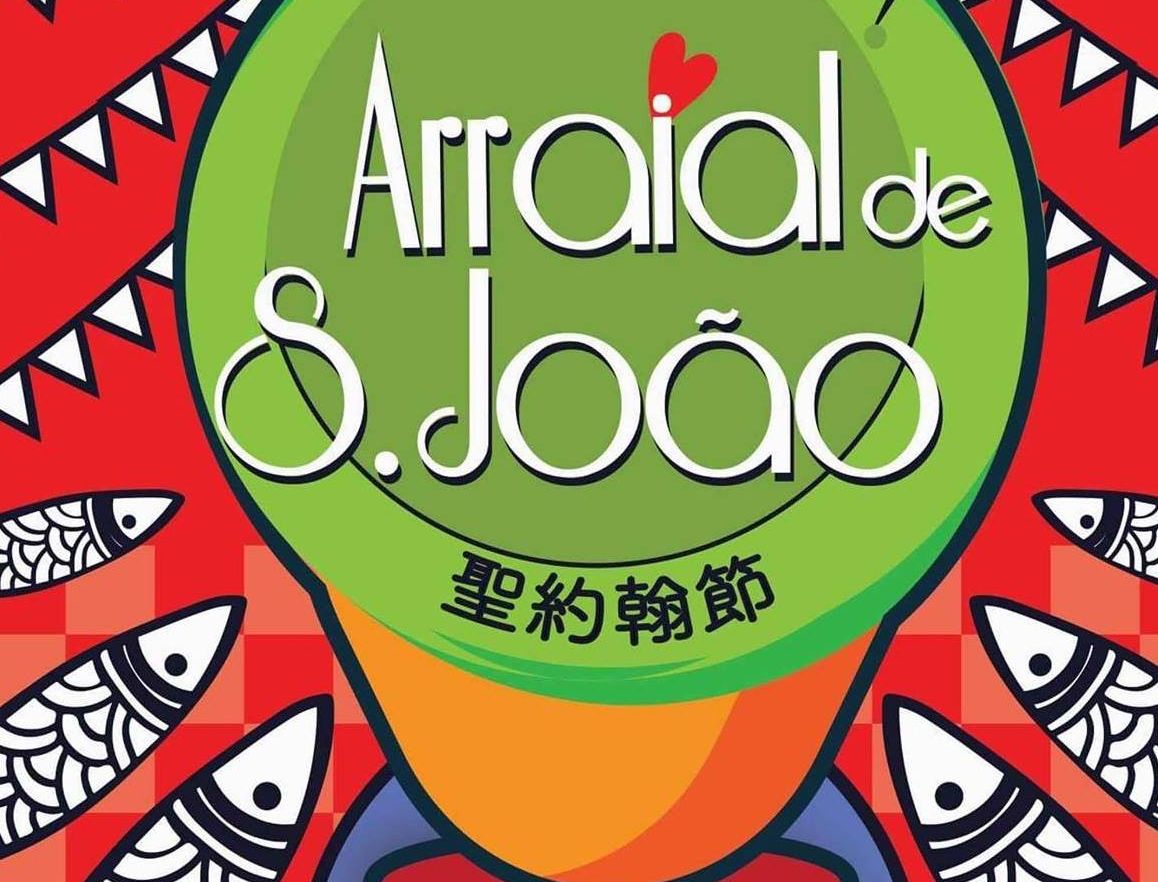 Share
Tags
Related Posts