There are certain pieces of jewelry that every woman should own. And there are only a few selected brands that epitomize the beautiful and timeless essentials that'll look good for generations. Don't fret, style aficionados in Macau because the DFS Group (DFS) has launched the 11th edition of its world-leading Masters of Time exhibition. The event is showcased in collaboration with Shoppes at Four Seasons in Macau.
The elegant exhibition features a specially curated collection that highlights six different time periods–the 19th century, the 1920s, the 1960s, the 2000s, Today and Tomorrow. Guests and customers can browse through the exquisite collection and will remain for sale until February 2020. You'll find worthy investments from the jewelry brand of choice for A-list celebrities, Italian luxury label Bulgari. With the likes of Elizabeth Taylor, Audrey Hepburn and Drew Barrymore donning these precious pieces, you'll want to possess these coveted pieces for yourself. On the other hand, you can opt for a timeless timepiece from Cartier. Princess Diana and Michelle Obama are some of the few fans of the sophisticated brand.
A royal story that has often been carried by the UK press once revealed Prince Harry initially chose the iconic sapphire engagement ring that Princess Diana owned as a keepsake after his mother died. Meanwhile, Prince William selected Princess Diana's yellow gold Cartier Tank Francaise watch. Emphasizing the rich and deep meaning of Cartier watch as valuable as that of an engagement ring, the two young royals were said to have eventually exchanged mementos. It's safe to say that Kate Middleton now owns the ring after Prince William proposed to her in Kenya, while Prince Harry now possesses the valuable Cartier watch that we'll hopefully catch a glimpse of on Meghan Markle's wrist someday.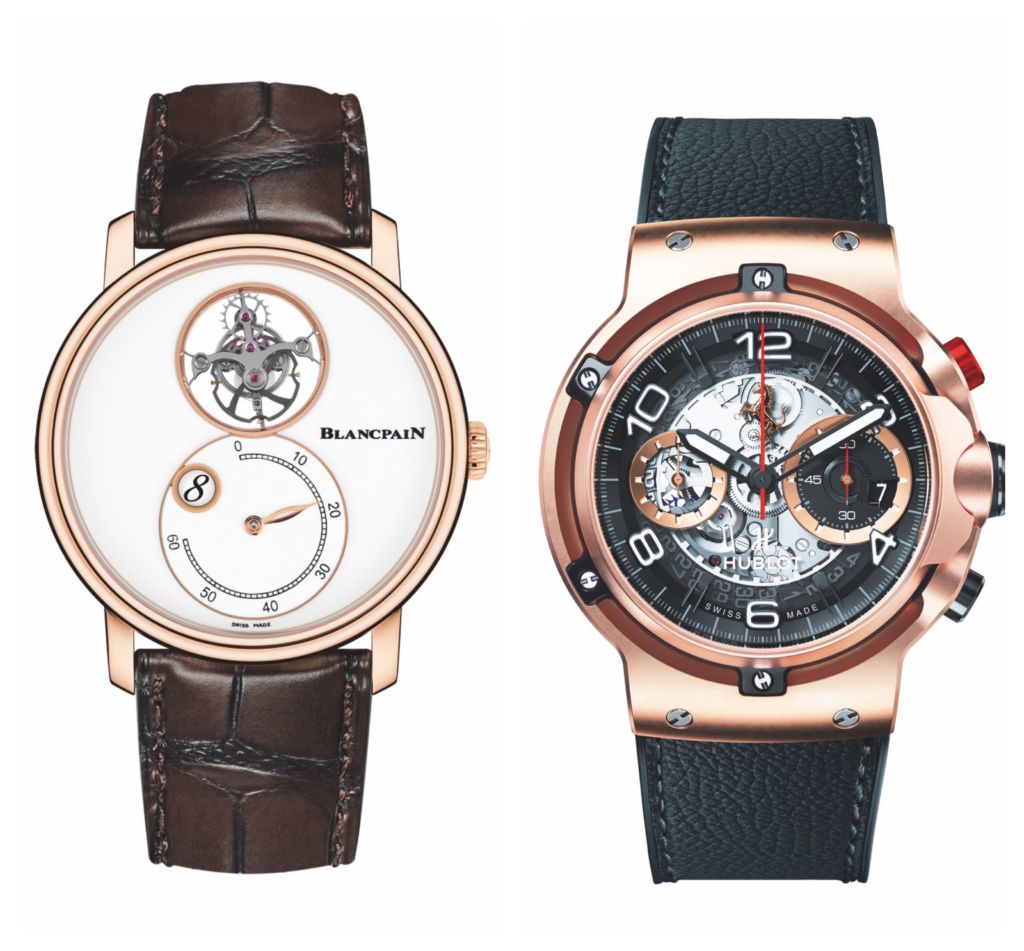 MASTERS OF TIME
Masters of Time is highly regarded as the world's premier retail exhibition of luxury timepieces and jewelry. The signature event in DFS' Masters Series demonstrates DFS' leadership and innovation in curating and creating exceptional experiences across its five pillars of luxury: Wines and Spirits, Beauty and Fragrances, Watches and Jewelry, Fashion and Accessories, and Food and Gifts. gathering together the very best brands in the world of watchmaking, and their ambassadors, it positions Macau as an excellent shopping and luxury hub in the region. For enthusiasts and collectors of fine jewelry and watch, it's such a thrilling moment to be in.
This year's Masters of Time collection is meticulously curated with each piece chosen by DFS' expert merchant teams after more than a year of fastidious searching. Masters of Time showcases the height of craftsmanship featuring more than 120 exceptional, rare watches plus 20 fine jewelry masterpieces from over 25 world-famous brands including Blancpain, Bulgari, Cartier, Franck Muller, Hublot, Jaquet Droz, and Zenith, as well as compilations of exclusive, limited-edition and world debut pieces in Asia.
It's significant to highlight the epochs in the exhibition from the 19th century, the 1920s, the 1960s, the 2000s, Today and Tomorrow. It focuses more deeply on one-of-a-kind pieces through a journey into the past, present and future. It offers a glimpse of each era and invokes a surprising perspective into the rare world of watchmaking and fine jewelry.
"As the leading curator of one of the largest compilations of exclusive, limited edition and world debut pieces in Asia, this year marks yet another pinnacle of DFS' collaborative efforts with the world's leading brands in haute horlogerie. We are proud to showcase this peerless portfolio of timepieces and jewelry that promises to delight seasoned collectors and first-time buyers alike," said Matthew Green, DFS Group Senior Vice President Watches and Jewelry.
---
T Galleria by DFS, Macau, Shoppes at Four Seasons Shop 1125, Level 1,  Estrada da Baia de Nossa Senhora da Esperanca, Taipa, +853 2828 2833, www.sandsretail.com
Tags