Bungy Jumping is one of the most thrilling and exhilarating experiences in life. That's probably the reason why it's listed as a top goal on almost everyone's bucket list. Plunging yourself into the unknown is one of the scariest and most rewarding steps of every journey. We jump to different kinds of decision every day and we take a leap of faith on certain circumstances with the paths that we choose to conquer. There's no holding back in trying an adrenaline filled and awe-inspiring activity. Trust us, you'll feel like an entirely different person and even win mega prizes for your bravery.
Here are five more reasons why you should join the "Crazy Jump Dayz" at Macau Tower to mark the last month of 2016.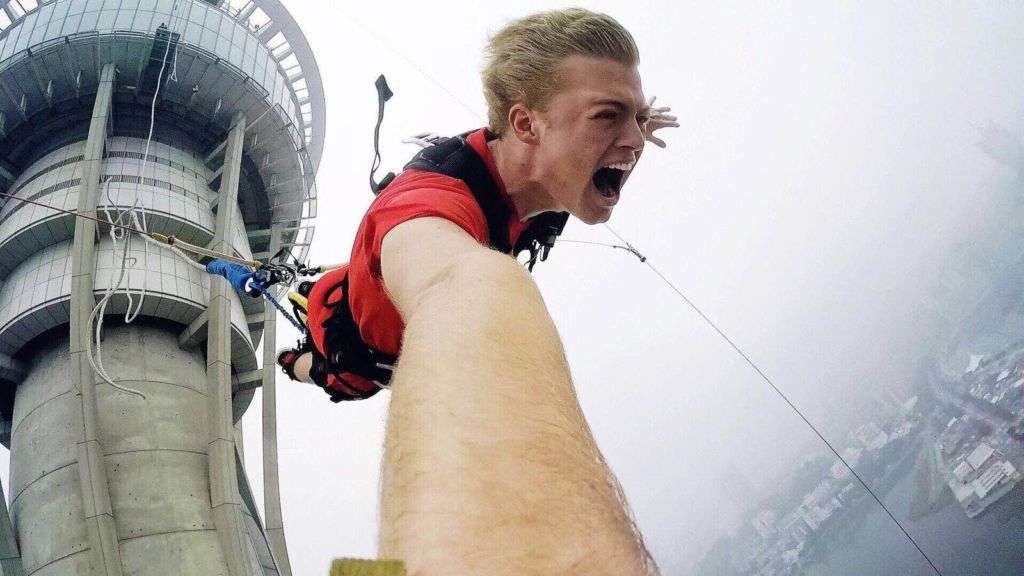 Feel Alive
There are two things that everyone feels during bungy jumping. It's the free fall and rebound. After overcoming those two frightful yet exciting moments, you'll be hanging in mid-air with just the bungy cord attaching you to the Macau Tower. This is the moment you'll possibly thank the world for being alive. The euphoria would have started to subside and you'll feel peace and a sense of achievement for accomplishing such a feat. Many people claimed that the experience itself has made them focus on the present and allowed them to stop dwelling on the past. If you're trying to move on from something or someone, then we don't have to tell you twice!
Face Your Fears
If you have an apprehension when it comes to heights, then it's pretty much like overthinking. You'll have a tendency to overanalyze things. Sometimes you just have to face your fear in order to move to a new adventure. Don't be held captive by doubts and worry. The Crazy Jump Dayz at Macau Tower will be a festive gathering and when you see a jovial crowd, it will keep you from thinking too much before the actual bungy jump. This is probably the best day to finally tick it off your growing list of trials to defeat!
Jump For Charity
So maybe, the thought of a risky action might not be a completely amusing day but if we have one more motivation, that would be contributing to a charitable act. The Crazy Jump Dayz supports four local charities Macau Red Cross, Caritas, Cradle of Hope and ORBIS. It is a heartwarming opportunity to be part of something bigger than yourself.
Spread Your Wings
This year's theme is "AVIATION", which is perfect in every way. Flying off from the Macau Tower in the best Aviator costume is just like being a superhero for a day. Embrace the exciting moment wholeheartedly and remember that like life you have to make risks and be responsible for all of your actions. Take pride and courage and spread your wings! Bungy Jumping will make you feel fearless and invincible among other things. Your motto for the day and for days to come will be "Carpe Diem".
Win Amazing Prizes
Marking the 6th edition of AJ Hackett Macau Tower's annual event, the "Crazy Jump Dayz" will be celebrated with more fun and festivities than ever before. You're just not accomplishing a lifelong goal in here. You can also get a chance to win a luxurious trip to New York or Paris. From tech gadgets to hotel getaway and cool amazing awards, you won't go home empty-handed. With a memory to last a lifetime, the Crazy Jump Dayz is the best thing you'll ever do this 2016!
The 6th edition of AJ Hackett Macau Tower's yearly "Crazy Jump Dayz" event will be held on all 4 Sundays of December 2016 (4, 11, 18, 25). There are only 40 available slots on a first come, first served basis – so hurry up and secure your spot.
Don't forget that you need a costume to jump. If you don't bring your own, you will not be able to enjoy the special rates for this event. If you bring a costume that has elements and props to it, that might not be safe for jumping, don't worry, bring them along and the committee will decide whether you can jump with them, or not.
What are you waiting for? Don't be in doubt, just do it! Sign up here now.
Crazy Jump Dayz AJ Hackett Macau Tower
Tags