We've said it many times before—Macau's progressive development will continue to attract celebrities and A-listers for work or play. And, when it comes to quality and luxury, the hotel properties in the city rival the best in the world. As another magnificent landmark begins to unfold, we reveal the magical details that will excite you even more.
Grand Lisboa Palace will feature three stunning structures including 2,000 lavish hotel rooms—The Lisboa Palace Hotel, Palazzo Versace Macau, and Karl Lagerfeld Hotel luxury boutique hotel.
What is an A-list hotel without Michelin-starred restaurants, a themed shopping mall, and fantastic food and beverage outlets? You'll find even more at Grand Lisboa Palace, of course. One of the highlights includes a multi-purpose theater and grand wedding pavilion. Imagine your own fairytale in the making with the grandeur of the luxury surroundings.
With a total construction cost of approximately HKD $30 billion (USD $3.86b), there will be a gaming floor space with up to 700 gaming tables and 1,200 electronic gaming machines. Strategically located in the Cotai district adjacent to the Macau East Asian Games Dome, the landmark integrated resort of Sociedade de Jogos de Macau, S.A. ("SJM") is a milestone development complementing tourism facilities and services beyond the Macau Peninsula. The Grand Lisboa Palace will undoubtedly be the premier destination for entertainment and leisure in Macau by 2018.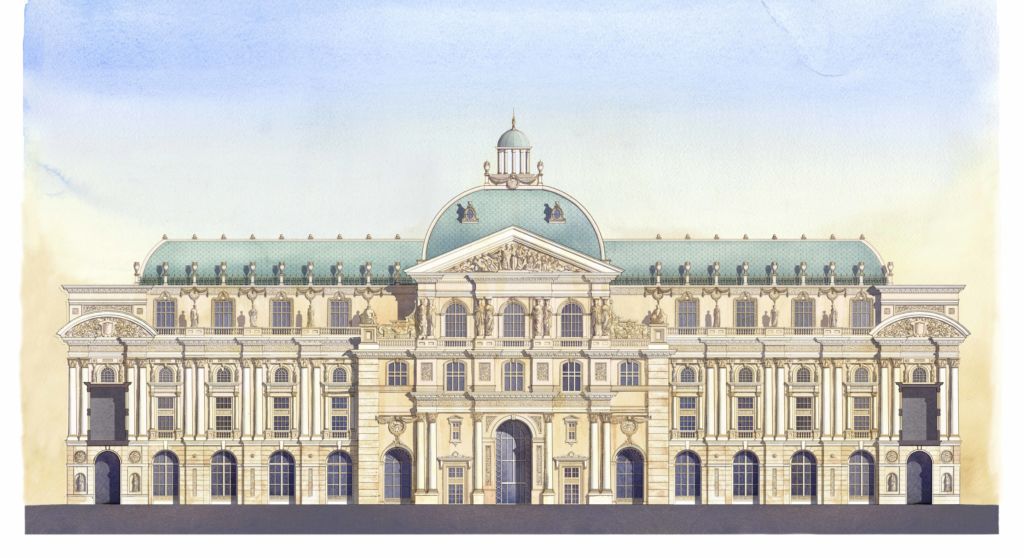 Let's talk about the fine details
Grand Lisboa Palace's extraordinary design reflects the long tradition of Sino-Western cultural exchange in Macau, known as an important and open gateway between East and West for over 400 years. Inspired by landmark European architecture, and incorporating both traditional Chinese motifs and elements of Chinoiserie, the design theme of Grand Lisboa Palace celebrates the meeting of East and West.
Grand Lisboa Palace Hotel boasts around 1,400 rooms while Palazzo Versace Macau an approximate 290 rooms and Karl Lagerfeld Hotel about 290 rooms as well. A travel destination for fashionistas in the region, the first Palazzo Versace in Asia is under the creative direction of the world-renowned designer Donatella Versace. Marking the world's first hotel to be fully designed by Karl Lagerfeld, the Karl Lagerfeld Hotel will be the most awaited revelation for the industry's finest and richest.
While we're still waiting for concrete details on the fine dining restaurants presented by Michelin-starred chefs, we have high expectations for the Lifestyle shopping mall with huge names and popular brands associated with the overall branding of Grand Lisboa Palace.
The palatial wedding pavilion with a versatile layout for celebrations and events is something to watch out for. The wellness facilities purportedly consist of three outdoor and three indoor swimming pools, three gyms, and three spas—because good things definitely come in threes!
For more details, visit www.sjmholdings.com
Tags
Related Posts