It's tea-time meets fashion with Cha Bei's limited edition Cha Bei x Marc Jacobs Afternoon Tea. Recently added to the sophisticated lifestyle cafe's afternoon tea menu, it is a classic afternoon tea set reinvented, artistically designed and prepared to reflect the 1960's inspired pieces that cascaded down the runways of Marc Jacobs 2018 Resort Collection. This exclusive offer is available from January 11 to March 8, 2018 and is a must-try for any fashion lover and tea aficionado.
Fans of the Marc Jacobs brand will recognize its now logo that's apparent on most of the sweets selection such as the Macarons, while another detail that can't be missed is the daisy flower in which Marc Jacobs' took inspiration from for its signature fragrance "Daisy", here its turned into edible cake adornments and lollipops. The pastel color scheme also embodies what Cha Bei and Marc Jacobs share in common – young at heart, sophistication, and charm.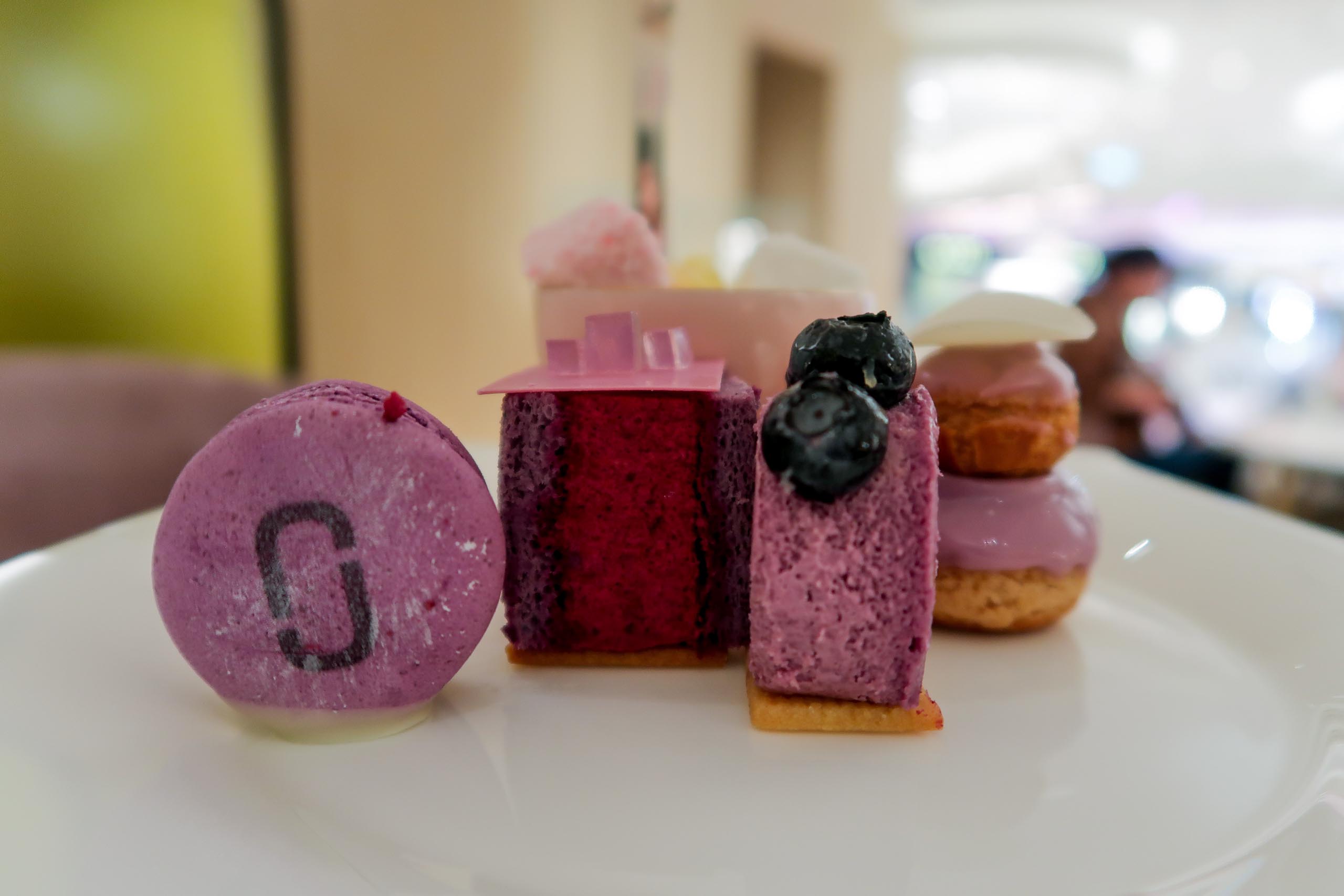 For those who aren't well-versed in fashion, the delectable items beautifully displayed in this three-tier tray are enough to arouse your palate. Mouth-watering savory selection occupies the bottom tier consisting of Crabmeat Deviled Eggs, Caramelized Onion and Feta Cheese and Hainanese Chicken Toast. The two upper tiers on the other hand consists of various selections of sweets, including our favorites – the Vanilla Cream Puff, Macaron Party, Homemade Fresh Marshmallows, and Blueberry Cheesecake. A pro tip from our personal experience – save the Mango Lemon Tart and Mango Passionfruit Mousse for last to balance your palate with something sour after savoring all the other sweets. A selection of freshly baked Scones and Madeleines are also served on the side along with Clotted Cream and assorted Seasonal Fruit Jams.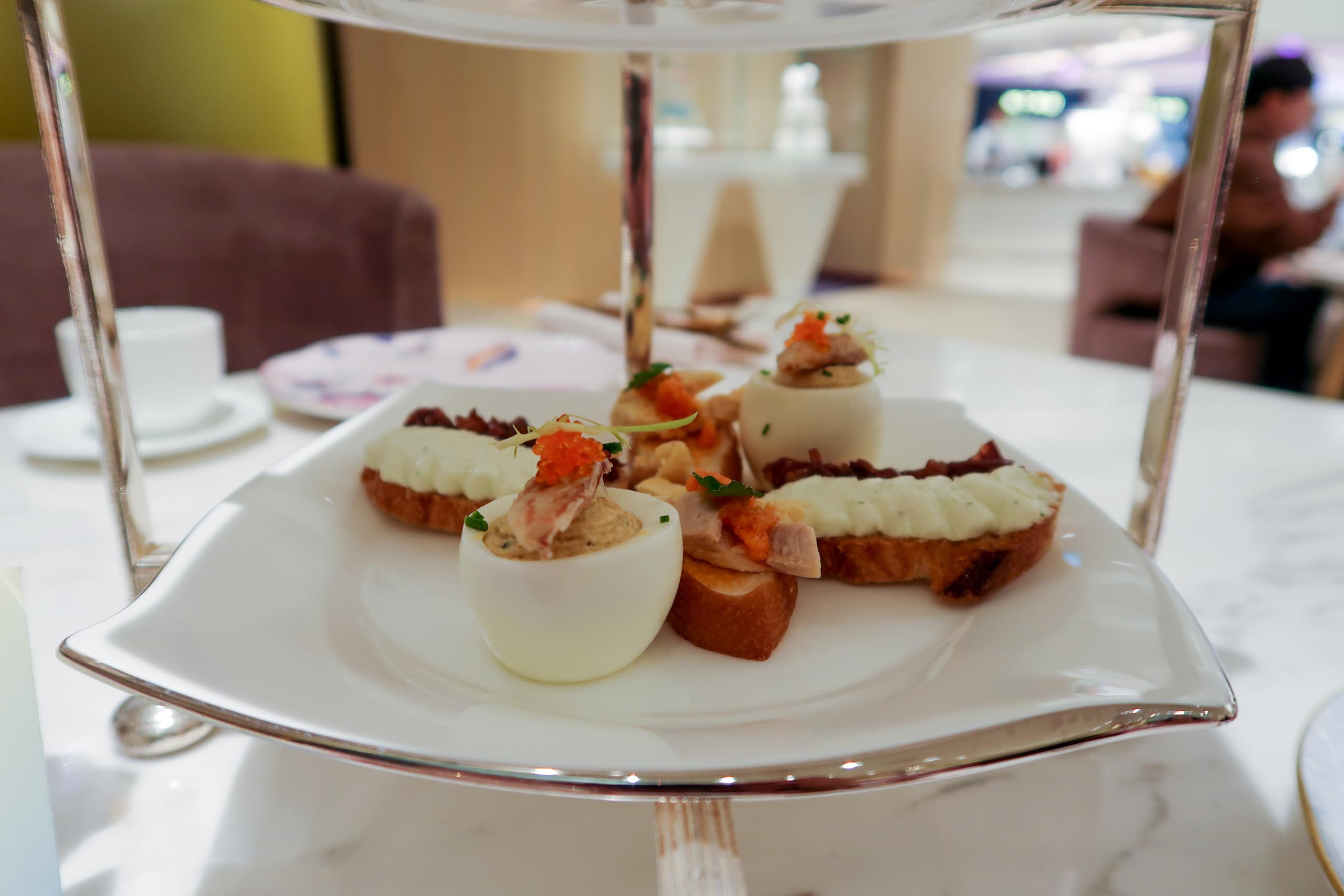 But of course it wouldn't be a complete afternoon tea set without tea to sip. And while diners are presented with a variety of choices from Che Bei's Loose Leaf Tea Selection, Hot Chocolate, or Coffee Selection, you're best off with, and we highly recommend, the Special Taro Latte. Luscious and creamy in a pretty lavender shade – an unmistakable nod to the lilac pink pieces from the Resort 2018 collection, and basically too pretty to drink. After all, it is exclusively blended for the Cha Bei x Marc Jacobs Afternoon Tea, unfortunately unavailable in the à la carte drink menu.
Enjoy all that in Cha Bei's stylishly inviting space which, during the promotion, is adorned with custom-made Marc Jacobs cushions of pinks and violets. As if Cha Bei's interiors aren't already Instragram-worthy!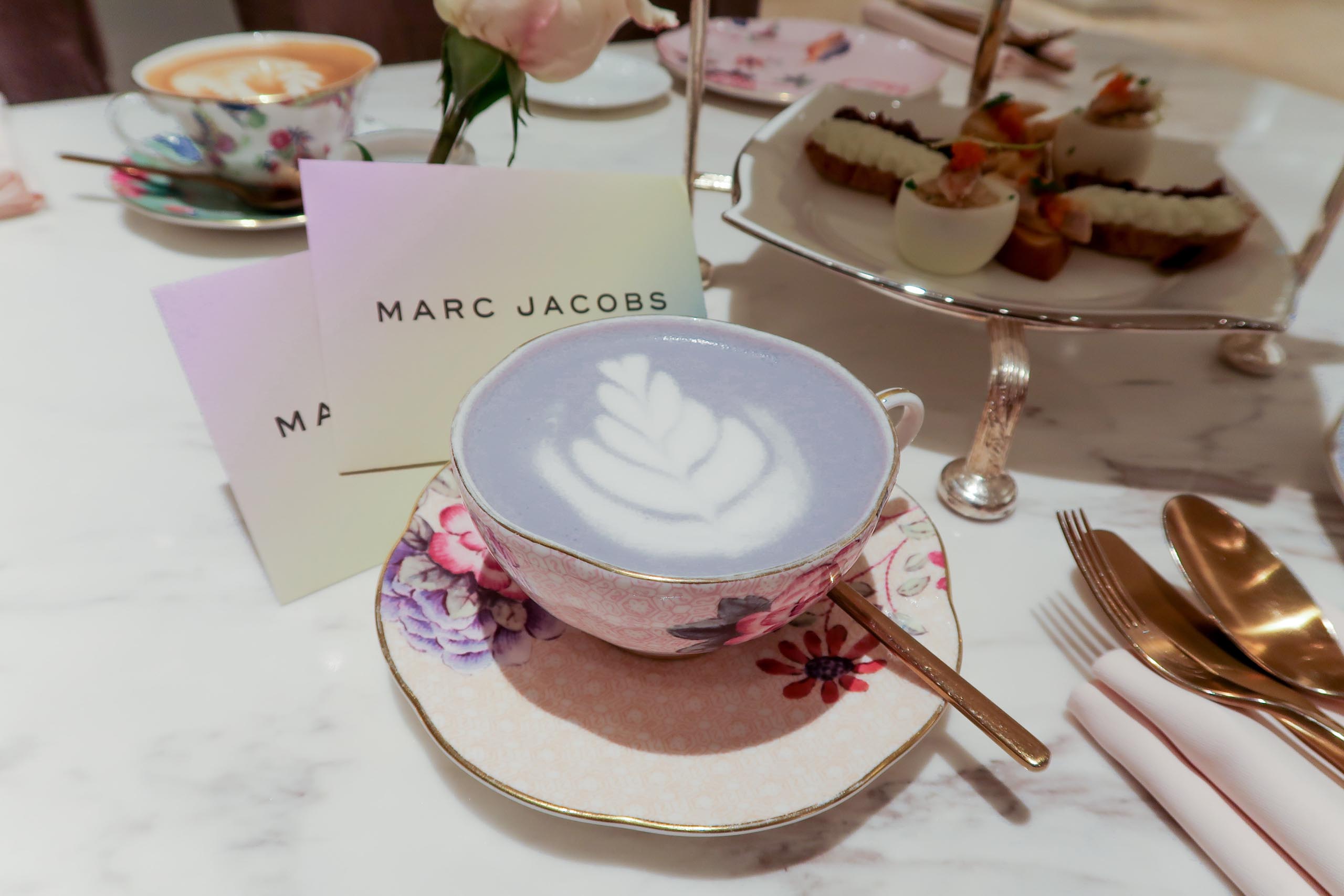 Indulge in this limited edition Cha Bei x Marc Jacobs Afternoon Tea with a friend or loved one for the price of MOP $328+. Note that the set is more than enough for 2 persons so no need to worry about paying double. Patrons who purchase the set also receives two shopping privilege cards for exclusive offers and up to 15% discount at Marc Jacobs store at The Promenade Shops from 11 January to 8 March 2018. This offer is available on a first-come-first-served basis so grab your chance as early as now.
Instagram essentials: #ChaBeiTeaCup #MJxChaBei #MJResort18
---
When: January 11—March 8
Where: Cha Bei, Galaxy Macau
How much: MOP $328 (for two persons)
For more information please call +853 8883 2221, or visit their website.
Share
Tags
Related Posts