Art and culture go hand-in-hand almost anywhere in the world, especially Macau. This month, there's a lot going on, including a cinema cycle at Cinematheque Passion dedicated to filmmaker Almodóvar, Ju Ming's Sculptures at MGM Cotai, Russian treasures at the Macao Art Museum and much more! Read on to find exciting stuff to do in Macau this February.
(See featured image above)
Cinematheque Passion presents its first film festival this year, "Director-in-Focus: AMOR Almodóvar", from February 13—March 3, 2019. This retrospective reveals the compelling and wild cinematic magic of world-renowned Spanish director, Pedro Almodóvar. The programme showcases thirteen of the director's works, including Oscar winners All About My Mother (1999), Talk to Her (2002) and Volver (2006), whose six female cast ensemble shared the Best Actress awards at the Cannes Film Festival.
The festival is one of the most complete retrospectives of Almodóvar's work in the Chinese-language area until now with two screenings of each feature. Almodóvar is highly regarded as one of the most important directors in contemporary Spain and Europe. His films are marked by the use of strong colours, radical mood swings and sidesplitting humour. The themes of his films are manifold, from sophisticated and intelligent women to families with intricate life and death issues, to passionate lesbian lovers.
When: Movie sessions – February 16–March 3, 2019
Film Talk – Sunday, 3:00pm–4:30pm, February 17, 2019
Where: Cinematheque Passion, 13 Travessa da Paixão, Macau
How much: Movie sessions – MOP $60 per person
Film talk – Free admission
Tickets are available from January 19 onwards, online and at Cinematheque Passion ticket office.
Full-time students and senior citizens aged 65 or above can enjoy a 50% discount. Each purchase of 10 regular tickets or more can also enjoy a 20% discount. The ticket office is open from Tuesday—Sunday, from 10:00am—11:30pm.
For more information, check their website or Facebook page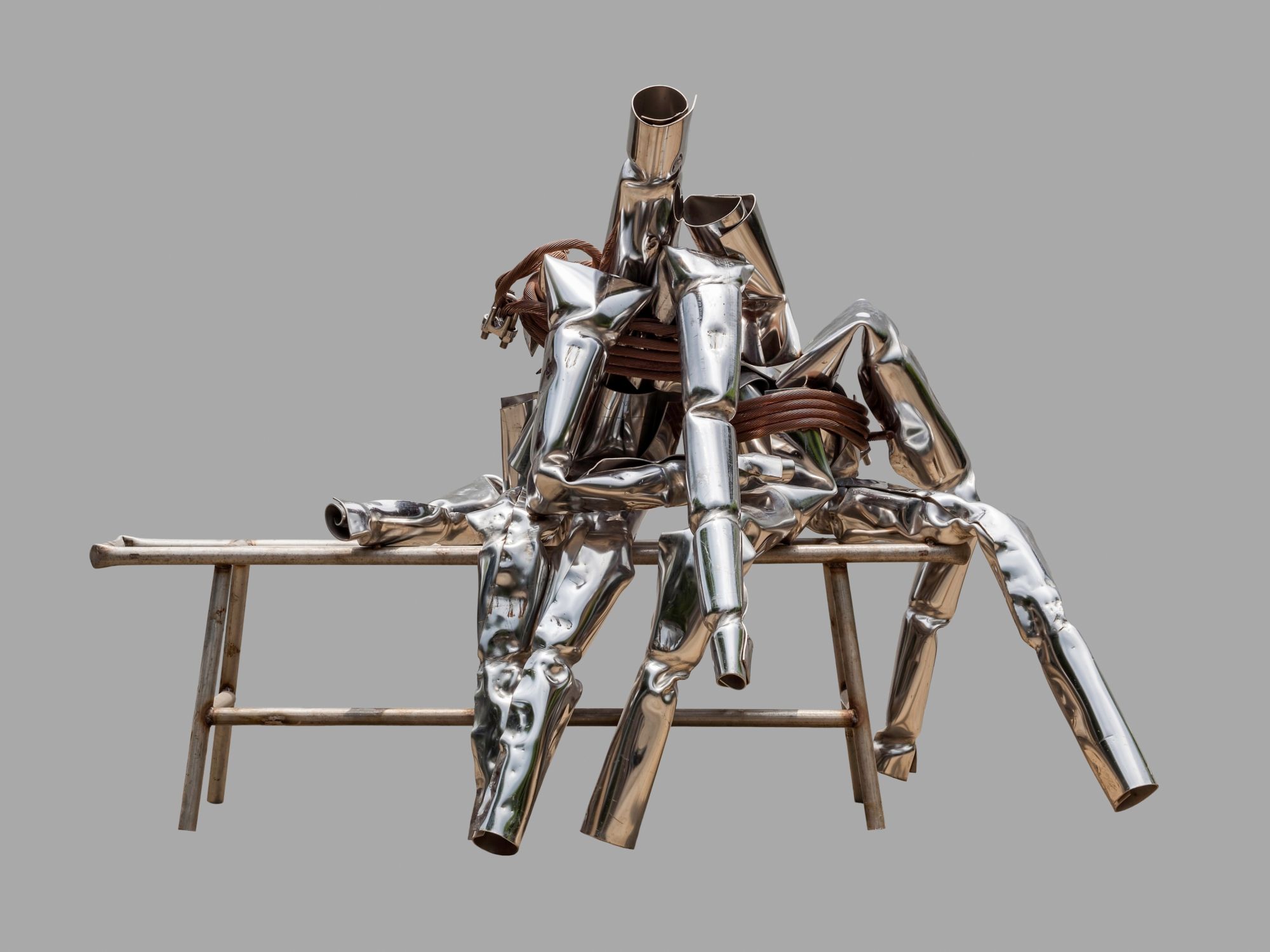 MGM Cotai is committed to promoting art and culture to the public.  With the belief that art and life are inseparable, "Celebrating Life – Ju Ming Living World Sculpture Selling Exhibition" to kick starts the company's first public art project of the year. From now through April 7, the internationally renowned artist's Living World series will be exhibiting at MGM Cotai. The series features Ju's survey on human relationships with an emphasis on the aesthetic concept of merging art into life, and life into art, which is in perfect harmony with MGM's mission in making art more accessible to the public.
The Living World series is one of the most iconic series of Ju Ming, conveying Ju's exploration on human sentiments using vivid and lively images and postures, with a number of works particularly depicting traditional family values. Inspired by his multicultural experiences and with over 30 years of development, Ju Ming applies both traditional and contemporary materials. Wood and stainless steel materials were used in this series but the wood carving sculpture is the most significant, for Ju carves directly on log piece with his signature sharp cutting strokes that create one-of-a-kind works. MGM Cotai is proud to exhibit over 40 pieces of unique wood carving work of Ju, including painted wood, black and white painted wood, as well as wood relief sculptures, making it an extraordinary, must-see exhibition.
When: January 14–April 7, 2019
Where: Rippling Gallery, Roaming Gallery & Floating Gallery, Spectacle, MGM Cotai, Avenida da Nave Desportiva, Cotai
How much: Free admission
For more information, go to MGM Cotai's website or check the exhibition's catalogue

To celebrate the coming 20th anniversary of the Macao Museum of Art (MAM), the museum joins forces with the State Tretyakov Gallery (Moscow) to launch the "Masterpieces of Russian Art from the State Tretyakov Gallery" exhibition in Macau. The exhibition showcases a total of 70 oil paintings and statues from the 18th to 20th century at the Russian gallery. All works are from world-acclaimed artists including I.N. Kramskoi, I.Y. Repin, I.I. Shishkin, V.Y. Makovsky, among others. The exhibition begins with the cityscapes of St. Petersburg and Moscow, followed by works that portray Russian culture, natural landscapes, people from all walks of life as well as still life.
When: January 19–April 22, 2019
Where: Macao Museum of Art, Avenida Xian Xing Hai, NAPE, Macau
How much: Free admission
For more information, call +853 8791 9814, email [email protected] or browse through the event's page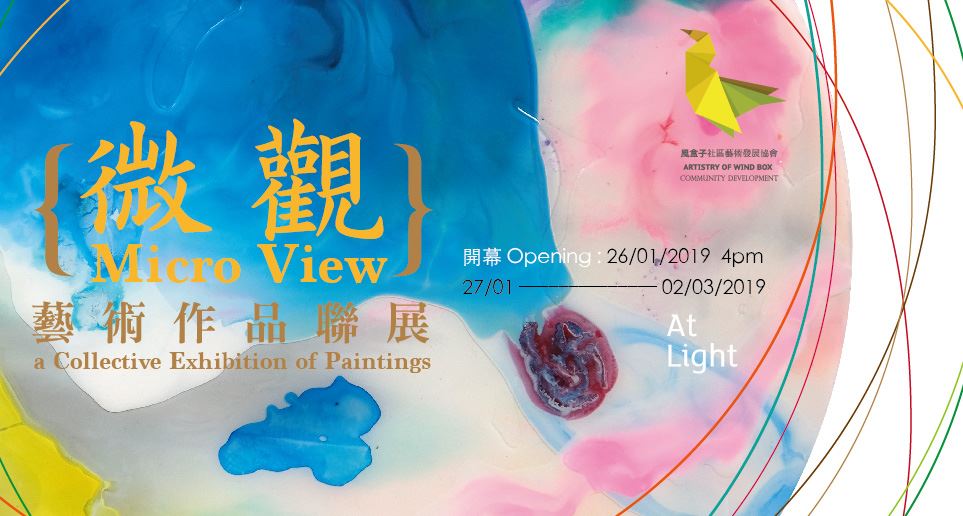 Artistry of Wind Box Community Development Association has invited various local artists and institutions to create microscopical paintings and three-dimensional works for "Micro View – a Collective Exhibition of Paintings". The showcase features, for instance, pieces coming from several non-governmental organizations working on prevention of drug abuse, such as ARTM–Association of Rehabilitation of Drug Abusers of Macau, Christian New Life Fellowship's Smart Youth and We Point programmes, and Macau Teen Challenge.
When: January 27—March 2, 2019
Opened from Thursday–Tuesday, 12:00pm–7:00pm
Where: At Light, 1 Pátio do Padre Narciso R/C, Macau
How much: Free admission
For more information, check the event's Facebook page, call +853 6595 7203 or email [email protected]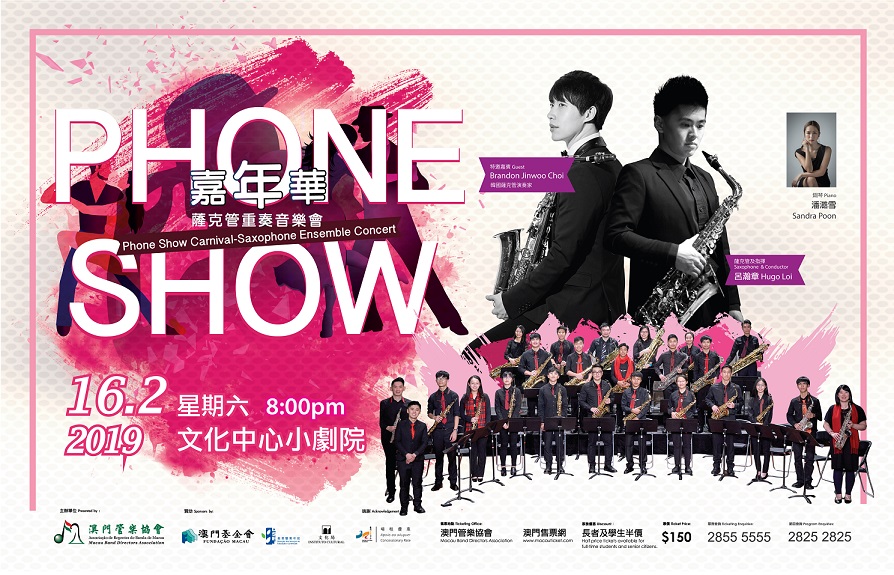 In February, the Macau Band Directors Association's Phone Show Carnival series focuses on tango. The programme features several works by Argentine tango composer Astor Piazzolla, including "Four Seasons", "Escualo", "Street Tango", "Years of Solitude", "Close your eyes and listen", and "Histoire du Tango – Bordel 1900", as well as Luis Serrano Alarcón's "Concertango". The association's Saxophone Ensemble is joined on stage by two special guests—young South Korean saxophone player Brandon Jinwoo Choi and local pianist Sandra Poon. The performance time is about 90 minutes, with 15 minutes of intermission.
When: 8:00pm, February 16, 2019
Where: Small Auditorium, Macao Cultural Centre, Avenida Xian Xing Hai s/n, NAPE, Macau
How much: MOP $150
Tickets are available at Kong Seng Ticketing Service and online here
Check for more information on the organizer's website, by calling +853 2825 2825, +853 2855 5555 or emailing [email protected]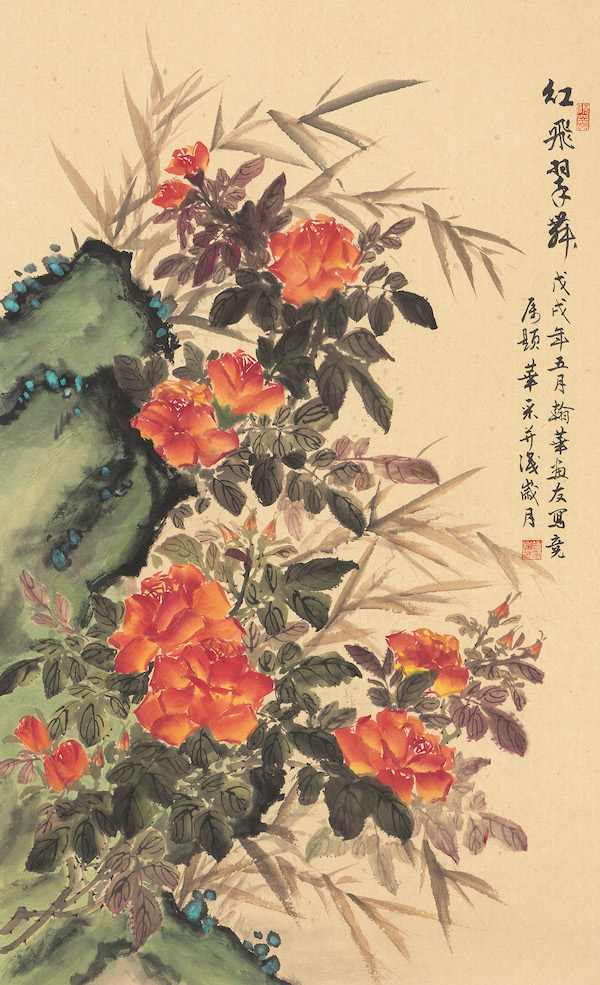 The Macao Foundation-organised, "Macao Artists Promotion Project – Photography Exhibition by Chau Hon Va" showcases a collection of 75 paintings by Chau Hon Va. On February 23, 2019, a family workshop is available, where children can learn from Chau how to draw swallows and goldfish. The workshop is aimed at children ranging from 6 to 12 years old, and is free-of-charge, but reservation is required.
When: Exhibition – February 20–28, 2019
Open daily from 10:00am–7:00pm
Workshop – 3:00pm, February 23, 2019
Open daily from 10:00am–7:00pm
Where: The UNESCO Centre of Macau, 61-75, Avenida de Almeida Ribeiro, 7–9/F Circle Square, Macau
How much: Free admission
For more information, browse through their website, check the event's page or call +853 2872 7066
To book a seat at the workshop, call +853 8795 0914 or +853 8795 0923
Share
Tags
Related Posts