Macau Lifestyle has turned two and we are beyond excited and ready to celebrate!
In two years we have published over 1,050 articles, listed over 840 event listings and visited over 920 venues– Macau has proved to be boundless and evergrowing.
In 2016 we started at ground zero and today, in 2018, we have thousands of readers falling in love with Macau as much as we do, daily.
Most importantly, we wouldn't be where we are without you, our dear readers and followers. To thank you and celebrate this occasion with you, we have a special giveaway with not one but many amazing prizes to be won across Macau's best brands!
Try your luck, and spread the word!

Grand Lisboa Macau
The Kitchen: Five-course dinner for two people, valued at MOP $2,090
---
Grand Lisboa Macau
The Spa at Grand Lisboa:  60-minute "Grand Lisboa Signature Ritual" spa treatment for two people, valued at MOP $2,100
---
Hotel Okura Macau
Yamazato Japanese Fine Dining: "Hokkaido Touches" lunch for two people, valued at MOP $1,276
---
AJ Hackett Macau Tower
Skywalk for two people, valued at MOP $1,576
---
AJ Hackett Macau Tower
Tower Climb for two people, valued at MOP $4,576
---
Grand Hyatt Macau
Beijing Kitchen: Dining voucher, valued at MOP $1,000
---
Hotel Lisboa Macau
Guincho a Galera: Tasting Menu dinner for two people, valued at MOP $1,300
---
Dean & DeLuca Cafe
Goodie bag, valued at MOP $1,000
---
Cha Bei
Dining voucher, valued at MOP $1,000
---
Buly 1803
Oral Care Collection, valued at MOP $670
---
Sofitel Macau at Ponte 16
So Spa: Spa experience for two people, valued at MOP $ 1,955
---
Root Macau
Tasting Menu dinner for two people, valued at MOP $1,160
---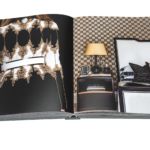 Katharine Pooley Studio
Two books "Journey by Design", each valued at MOP $1,250
---
MGM Cotai
Tria Spa: 90-minute Signature Wellness Massage for one person, valued at MOP $1,480
---
The Blissful Carrot
Two giveaways: Vegan Happy Hour Basket, valued at MOP $400 and One Day Juice Detox, valued at MOP $700
---
Taipa Village Macau
Tapas de Portugal: Dining voucher, valued at MOP $1,000
---
Sheraton Grand Macao Hotel, Cotai Central
Shine Spa: 90-minute Signature Massage for two people, valued at MOP $2,667
---
St. Regis Macao, Cotai Central
The St. Regis Bar: Afternoon Tea experience for two people, valued at MOP $412
---
Mandarin Oriental Macau
Lobby Lounge: Two giveaway vouchers for Afternoon Tea experience for two people, each valued at MOP $460
---
Banyan Tree Macau
Saffron: "Summer Fun & Food" package for two people, valued at MOP $988
---
Galaxy Macau
F&B Dining Voucher, valued at MOP $1,000
---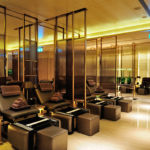 Galaxy Macau
One FootHub: 90-minute Stone Therapy at VIP suite, valued at MOP $1,529
Tags