High tea in bento boxes? We say: yes! RendezVous Lobby Bar at Sofitel Macau takes tea time to a whole new level. Their latest promotion features an exquisite Japanese-style tea set with flavors and spices that are unique-bordering-on-delicious. This promotion honors the season of cherry blossoms in Japan every March, giving the feeling of the season to all of us here in Macau. Created and hand-picked by guest chef Hiromi Yonekawa, his innovation will delight you and your tummy.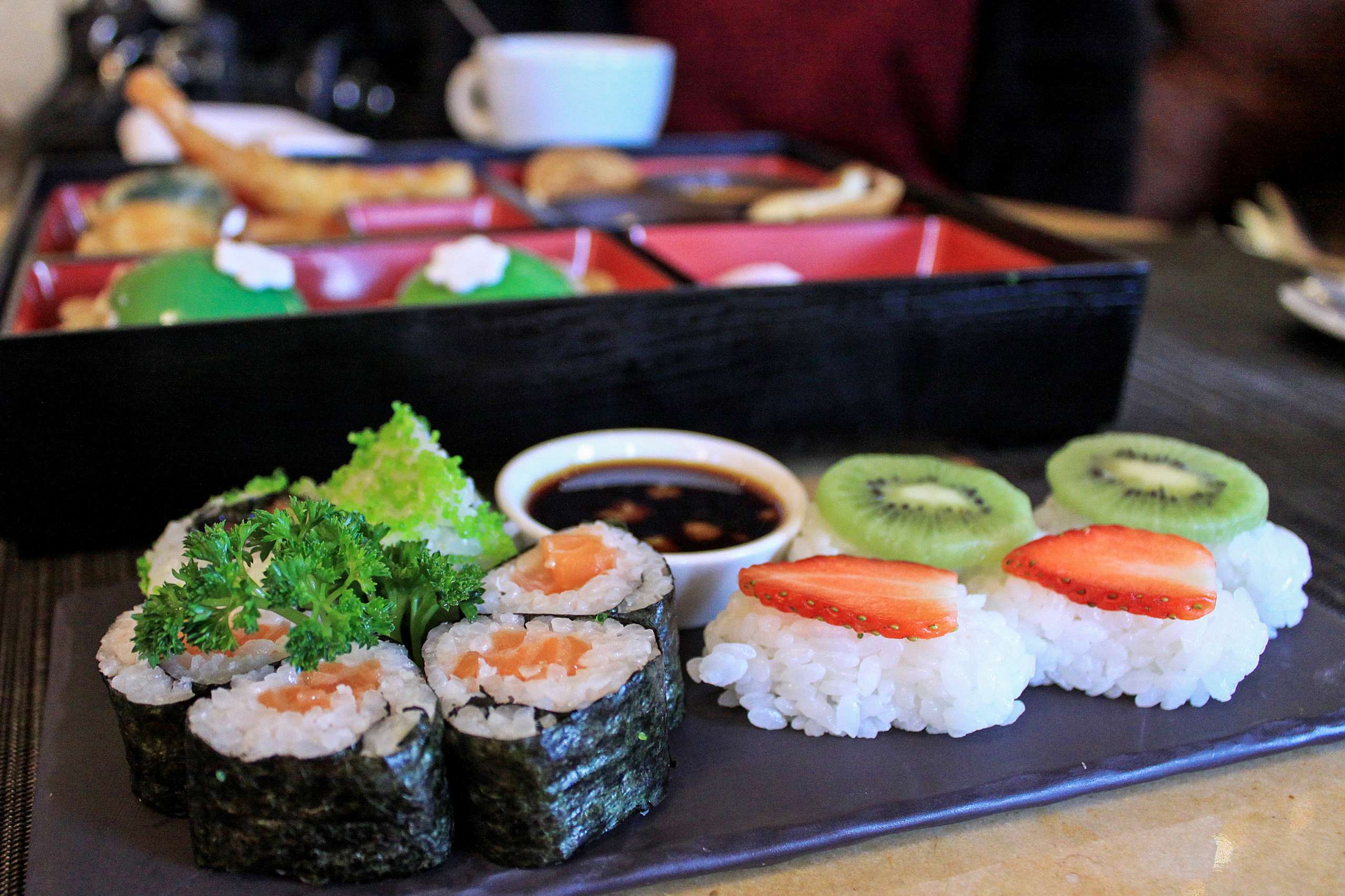 The tea set is served with a bento box and tray full of sushi. Traditional treats include strawberry mochis, obanyakis with red bean filling, crispy shrimp and vegetable tempuras, sushi rolls, and salmon rolls. However, because Sofitel is a French hotel, some of their other regular menu options were infused with Japanese influence, like their strawberry and kiwi-topped sushi, mango panna cotta and the promotion highlight—wasabi cheesecake. Bizarre? Maybe…but take our word for it, wasabi just gave a whole new kick to your mainstream cake. We like it.
Another surprisingly good twist was the fruit-topped sushi. It goes way out of the normal seafood sushi orbit and becomes a tangy, mildly sweet dessert. Both the sourness and sugary freshness from the kiwi and strawberry go really well with the lightly seasoned sushi rice. Pair the whole set with coffee or tea. Cappuccinos and lattes are also available.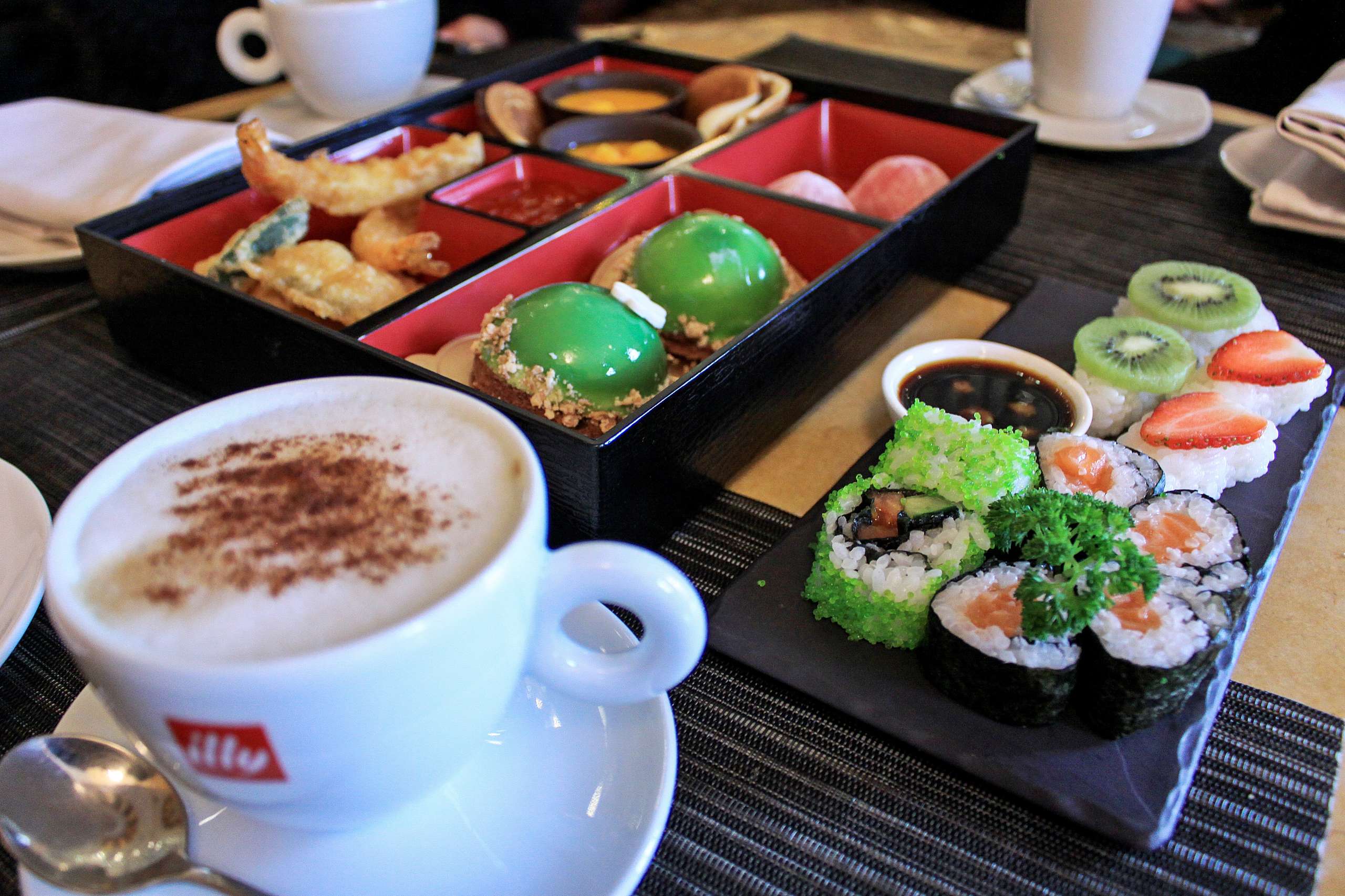 The space is nice and luxurious, with the scents of coffee and perfume lingering in the air. The sofas are comfortable, with soft plush pillows on the side.
Breakfast, lunch, tea time, happy hours every Thursday to Saturday, and free flow drinks with canapes every Friday. It's a wonderful place to chill with friends after a long week of work or catch up with old friends. So go ahead, enjoy their new Japanese tea set promotion, enjoy high tea at a whole new level!
RendezVous Lobby Bar Sofitel Macau, Rua do Visconde Paco de Arcos, Macau,
+853 8861 0016, www.sofitelmacau.com/dining/rendezvous
Tags