It's the start of another great weekend. We've got amazing art exhibitions, stunning shows, and delicious dishes to try. Make sure you mark the day with beautiful snaps and tag us #macaulifestyle. We love documenting the wonderful happenings in this place we call home.
(Featured image above)
The Consulate General of Hungary in Hong Kong and Macao is proud to present the exhibition titled: Scenes of Daily Life: Graphic Arts Exhibition of Pál Molnár-C. (1894–1981).
The exhibition is supported by the Hungarian Ministry of Foreign Affairs and Trade, the Pál Molnár-C. Studio and Museum – Budapest, Hungary, the Consulate General of Hungary in Hong Kong and Macao and the Cultural Affairs Bureau of Macao (Instituto Cultural de Macau). The exhibition material consists of a collection of xylographs and other graphic arts works of renowned Hungarian artist Pál, Molnár-C. The exhibited 28 items were mainly produced in the period between the two world wars from 1920–1940. In addition, personal objects of the artist, such as paintbrushes, wood blocks, wood cutting tools, paint boxes will be on display as well.
When: September 13–29, 2017
Where: Taipa Houses Museum, Exhibitions Gallery, Avenida da Praia, Carmo Zone, Taipa
How much: Free admission
For more details, visit www.hongkong.mfa.gov.hu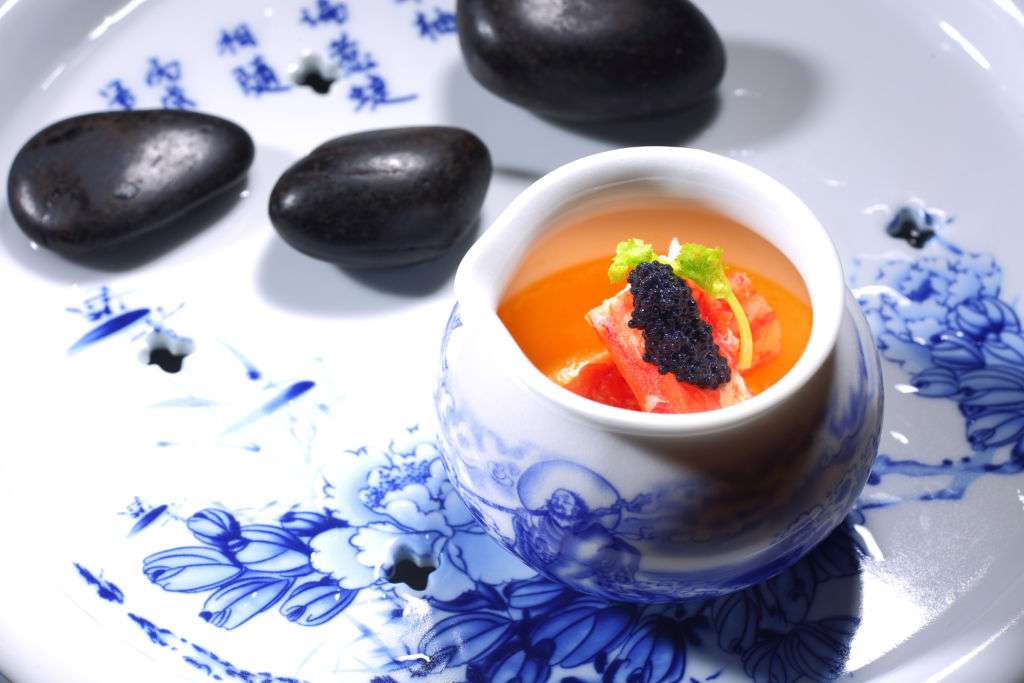 The Ritz-Carlton Macau has cordially invited the Executive Chinese Chef of The Ritz-Carlton Guangzhou, Chef Gordon Guo to present a genuine Cantonese feast at the Michelin-starred Lai Heen. Having been raised in the rural part of Guangzhou, Chef Guo has developed a passion for exploring the true essence of nature in selecting and crafting unique dishes. His creations are always a wonderful surprise and full of delight.
For only three special nights on September 14 to 16, prepare and book early for a night of divine dishes inspired by nature, crafted with passion and enjoyed with ease. Step into Lai Heen's kitchen with Chef Guo's culinary vision and innovative cooking skills for an extraordinary dining experience.
When: 6:00pm–10:30pm, Thursday–Saturday, September 14–16
Where: Lai Heen, The Ritz-Carlton Macau, Galaxy Macau, Estrada da Baía da Nossa Senhora da Esperança, S/N, Cotai
How much: MOP $1,688* per person (*subject to 10% service charge)
For more details, visit www.ritzcarlton.com and www.facebook.com/ritzcarltonmacau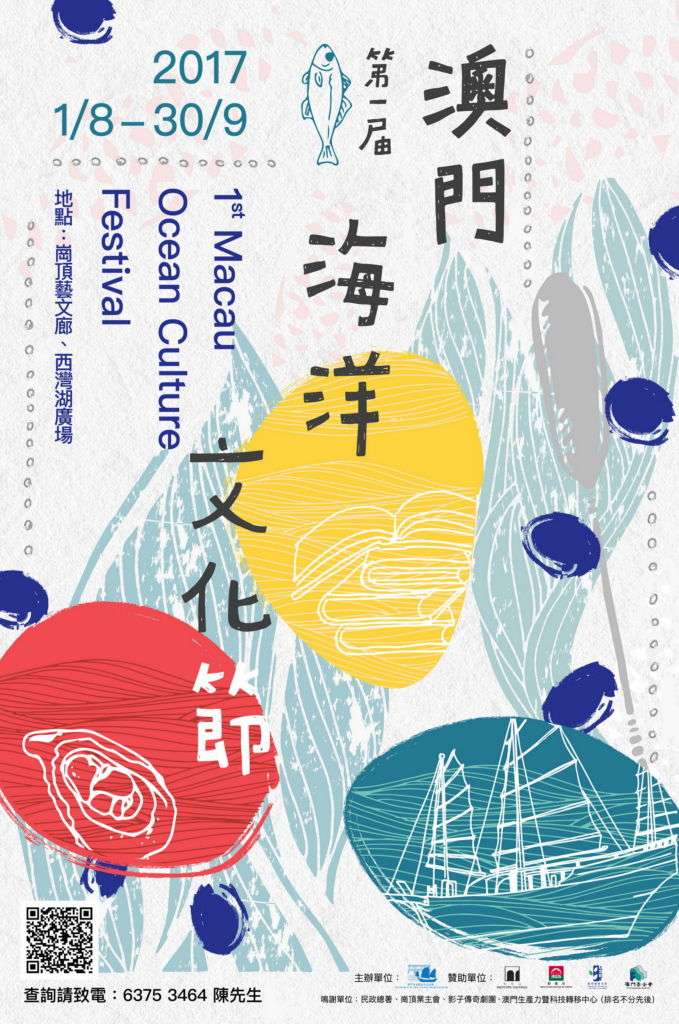 The first Macau Ocean Culture Festival celebrates Macau's long-standing waterborne culture and traditional industries with a series of public activities.
The highlights include an exhibition with a special sailing ship "berthed" on Sai Van Lake Square, with outings on Sai Van Lake. In addition, a shadow puppet performance on September 17 recounts the impact of fisheries development on marine ecology and the fishermen's culture of Macau. Some of the other activities include guided tours, workshops, exhibitions, talks, reading clubs and ecological tours. Everyone is welcome to explore and experience the event.
When: August 1–September 30, 2017
Where: Sai Van Lake Square and Dom Pedro V Theatre, Macau
How much: Free admission
For more details, contact +853 6375 3464, www.porthistory.org.mo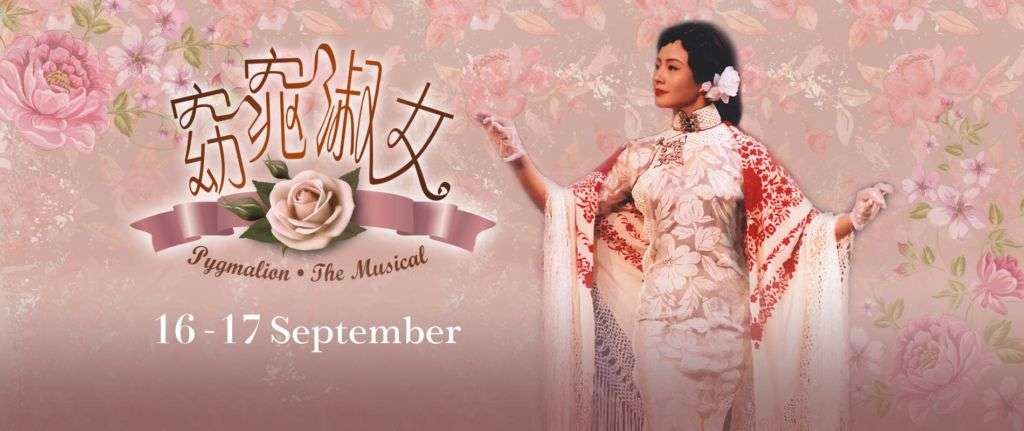 The storyline of "Pygmalion—The Musical" by the renowned Hong Kong theatre group, was adapted from the classic play "Pygmalion" written by George Bernard Shaw, with the addition of some local twists.
A linguistics professor meets Eliza, a young country woman selling flowers on the street while he is carrying out research, and is so intrigued by both her beauty and rough speech that he offers to teach her to talk like an educated, classy lady. They fall in love but separate because of their class differences. Meanwhile, one of the professor's other students also falls for Eliza and vows to marry her. How will this love triangle play out?
Spring-Time Experimental Theatre has produced a fascinating and entertaining local take on this compelling tale which examines issues of class, education, romance, and gender, with a light and humorous touch. Starring Perry Chiu and Kevin Lee, this is riveting and unmissable theatre at its best.
When: 8:00pm, September 16–17, 2017
Where: The Parisian Theatre, The Parisian Macao, Estrada do Istmo, Lote 3, Cotai
How much: MOP $680, MOP $380, MOP$180
For more details, visit www.macauticket.com or www.parisianmacao.com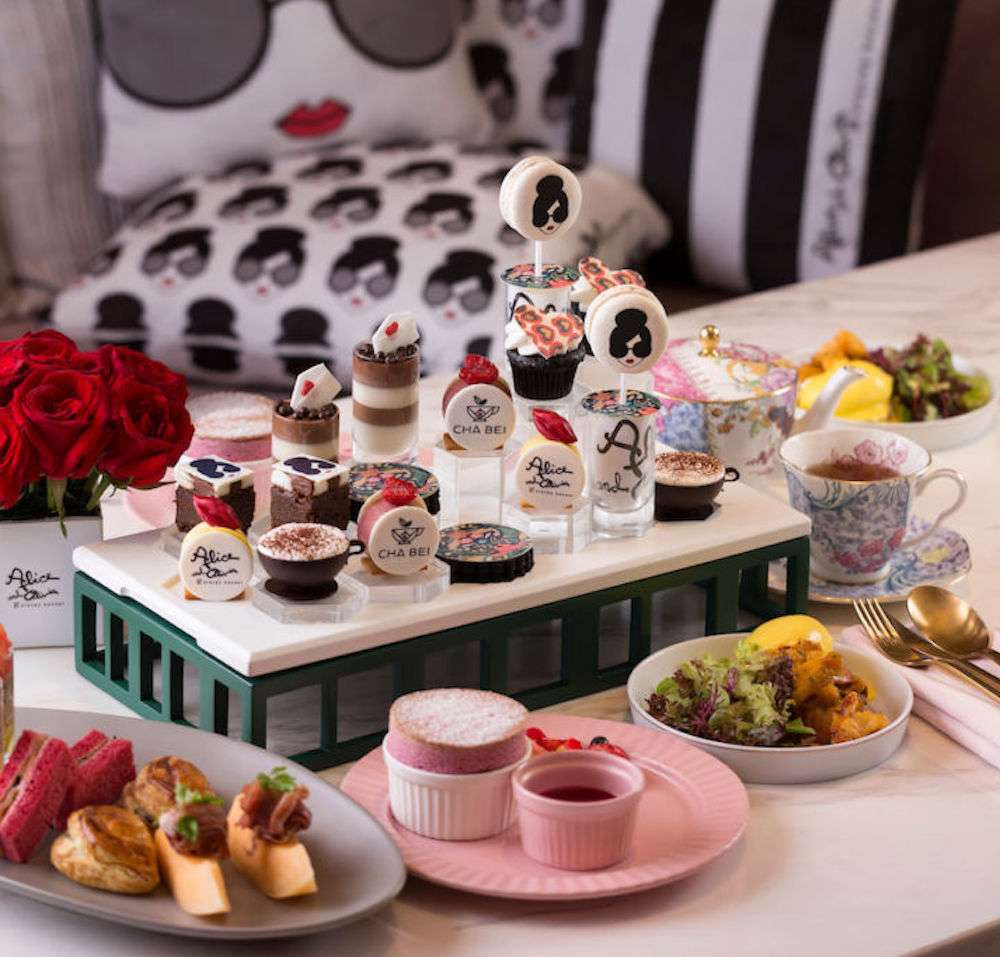 Cha Bei is a space inspired by travel, food, art and design. Inspired by the iconic #staceface of alice + olivia and the prints from their Fall 2017 collection, this tea set is designed to fill guests' afternoon with endless photo opportunities to capture stylish moments. Mouthwatering savories include lobster egg benedict, tea smoked salmon, cucumber & dill cream; truffle mushroom puff; and Iberico ham melon. delicious New York-inspired sweets include coconut brownie, oreo ivoire chocolate biscuit, blueberry macaron, passion fruit cupcake and New York cheesecake. a freshly baked raspberry souffle will be the crowning jewel on this irresistibly delectable afternoon tea set.
The collaboration tea set was inspired by alice + olivia's latest Fall 2017 collection. The collection draws on the rich, vibrant settings of India and the romanticism of Renaissance Florence. Feminine pieces are juxtaposed against strong separates, for mix and match statement pieces that are bold yet whimsical. Handbags, shoes and other accessories further the urban glamor aesthetic through unexpected features with a dash of luxe.
When: August 1–September 30, 2017
Where: Cha Bei, The Promenade Shops, Galaxy Macau, 1047, 1F, Estrada da Baía da Nossa Senhora da Esperança, S/N, Cotai
How much: MOP $528 (set for two)
For more details, visit www.galaxymacau.com or contact +853 8883 2221

"The Good, the Bad and the Ambiguous – A Film Noir Series", a collaboration between Cinematheque Passion and Comuna de Han-Ian, will commence in September featuring 10 amazing classics from Europe, USA, Japan, South Korea and Hong Kong. Let's open our eyes to enjoy thriller films with unique visual styles.
Film noir is a cinematic term used primarily to describe stylish Hollywood crime dramas, which were popular from the early 1940s to the late 1950s. Film noir of this era is associated with a low-key, black-and-white visual style that has roots in German Expressionist cinematography, together with elements of French Poetic Realism, New York style street photography and detective novels.
Generally, film noir encompasses a range of plots: dark side of the city, crime psychology, private investigator, and femme fatale while the tone and style of the films are characterized by strong contrast of light and shadows, unbalanced composition, flashbacks and first-person narrative from the lead player.
When: September 9–24, 2017
Where: Cinematheque-Passion, 13 Travessa da Paixao, Macau
How much: MOP $60
Full-time students and senior citizens aged 65 or above can enjoy 50% discount. Each purchase of 10 tickets or more can also enjoy 20% discount.
For more details, contact +853 2852 2585, www.facebook.com/events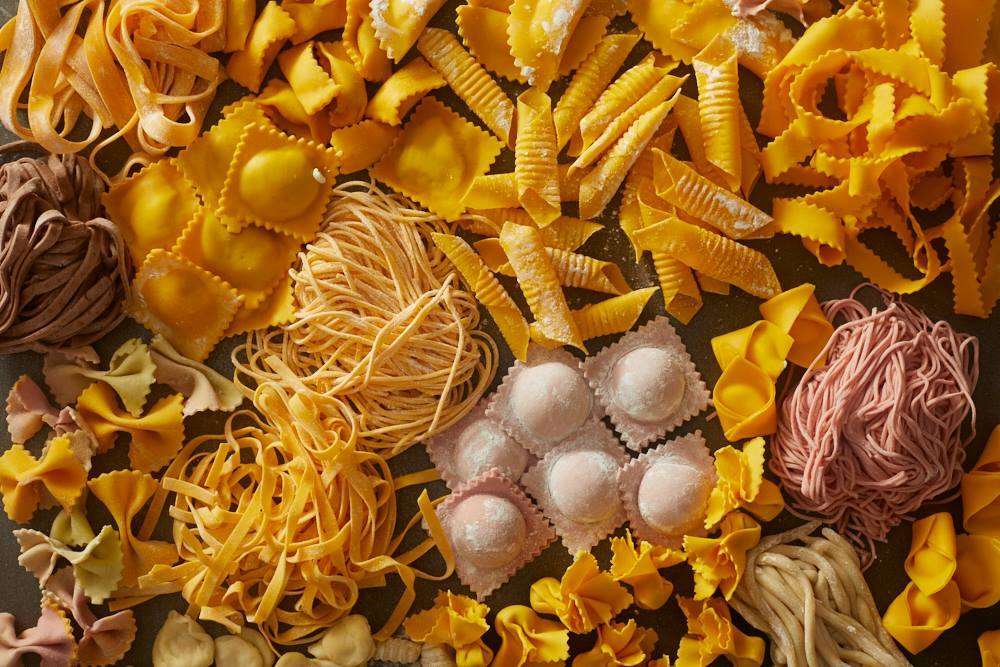 Satisfy your cravings for pasta from Pici Pasta Bar. Headed by Chef Andrea Viglione, you will be able to taste his pasta, hand-made from scratch using traditional and unique methods. Let him take you on a journey to Torino, Italy at Vida Rica Bar for one night only this coming Friday.
When: Friday, September 15, 2017
Where: Vida Rica Bar, Mandarin Oriental, 945 Avenida Dr. Sun Yat Sen, NAPE, Macau
For more details, contact +853 8805 8928, or www.mandarinoriental.com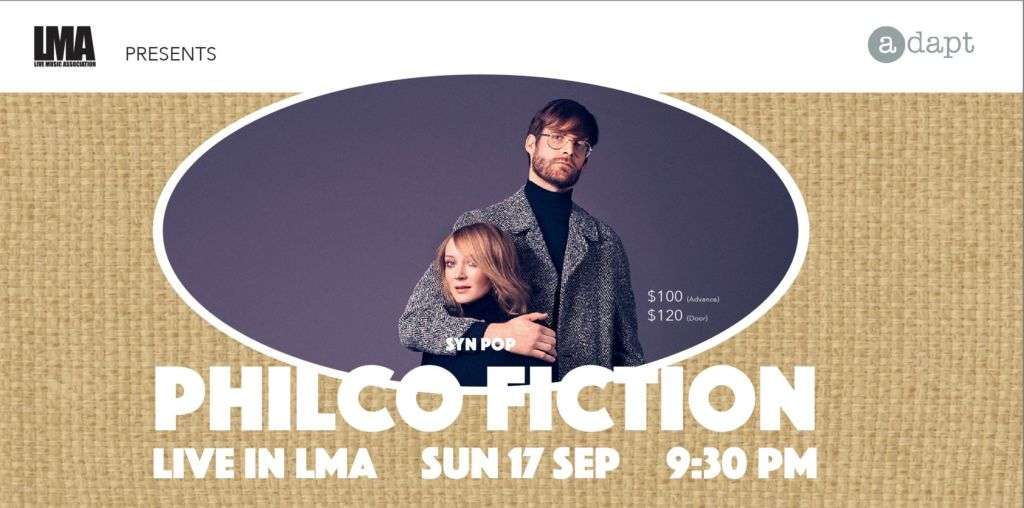 Hosting local and overseas acts, the Live Music Association is an incredible location for amazing performances by talented artists and musicians. Don't miss Philco Fiction as they perform in Macau. The band hails from Norway and is set to deliver a phenomenal performance.
When: 9:30pm–11:59pm, Sunday, September 17, 2017
Where: Live Music Association (LMA), 11B San Mei Industrial Building, 50 Avenida do Coronel Mesquita, Macau
How much: At the door: MOP $120
For more details, visit www.facebook.com/LMA.Macau or +853 2875 7511
•••
WATCH OUT FOR THIS EVENT IN HONG KONG
•••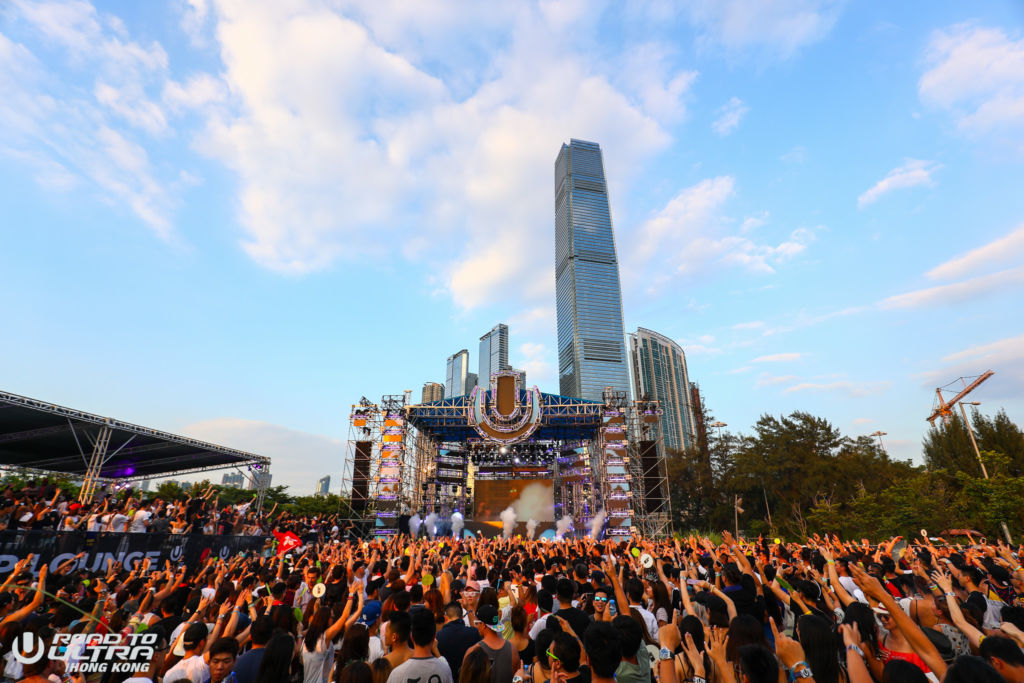 ROAD TO ULTRA HONG KONG 2017 – 2ND EDITION
The 2nd annual Road to Ultra Hong Kong returns to the beautiful and stylish outdoor location of Nursery Park, West Kowloon Cultural District with world-class international acts and unparalleled production, bringing music fans & revealers a one-of-the-kind multi sensory festival experience. This year is guaranteed a double-up, 2 times bigger with unparalleled production and much faster premium services.
When: Saturday, September 16, 2017
Where: Nursery Park, West Kowloon Cultural District, Hong Kong
How much: Ticketing options start from HK $680–1,180
For more details, contact www.hongkong.roadultra.com
---

We are giving away four pairs of Section D Reserve tickets to the most exciting sports event of the year. Watch the Super 8: Asia's Premier Basketball Tournament in Macau from start to finish in a four-day exciting showdown! The start of a bold, new era in Asian professional basketball will be celebrated in Macau at Studio City Event Center from September 20 to 24, when eight of Asia's top teams come together for a groundbreaking invitational tournament.
To enter this giveaway and win a pair of tickets, you need to take five steps:
Like this post on our Facebook Page
Tag a friend in the comment box
Follow Macau Lifestyle Instagram @macaulifestyle
Share this post on your Facebook page and make sure it's in public view setting
Don't forget to send us a screenshot on Facebook chat of #4!
Good luck!
THE SUPER 8: ASIA'S PREMIER BASKETBALL TOURNAMENT IN MACAU
When: September 20—24, 2017
Where: Studio City Event Center, Level 1, Studio City, Estrada Do Istmo, Cotai
For more details, visit www.studio-city.macau.com, www.the-super-8.com or +853 8865 3333
Tags