Dedicate this weekend to self-pampering and friends! From cocktails to dining offers, wine explorations, art exhibitions, and spa surprises, there's a lot to enjoy before getting back to work. We experienced Vida Rica Bar's 50th chapter of their Bar Stories and totally recommend it! We've met mixologist Jackwing Yao and learned a lot about baijiu, read all about it here and get ready for a journey across cocktails and mixing! Also, this is the last chance to enjoy the Seasonal Spring Menu at Beijing Kitchen, so hurry up and book a table to taste all these flavors at Grand Hyatt Macau. If you're looking for rest and relaxation, Sheraton Grand Macao's spa offer was extended by popular demand and we suggest you book it right away. There are also some Mother's Day promotions to enjoy before the official day comes. Read on and find out thrilling experiences to have this weekend in Macau.
(See featured image above)
Vida Rica Bar proudly presents a new chapter of their original and cool happening, Bar Stories! It's time to welcome Hope & Sesame's bar team that has created a one-of-a-kind bar experience. Hailing from Guangzhou, this is a speakeasy bar tucked away behind a typical Cantonese store. Get ready to embark on "SĀN YǑU", a baijiu-based cocktail experience.
When: Thursday and Friday, 7:30pm till late, April 29 and 30, 2021
Where: Vida Rica Bar, Mandarin Oriental, Macau, 945 Avenida Dr. Sun Yat Sen, NAPE, Macau
For more information and bookings, call Vida Rica Bar at +853 8805 8928, send an email to [email protected]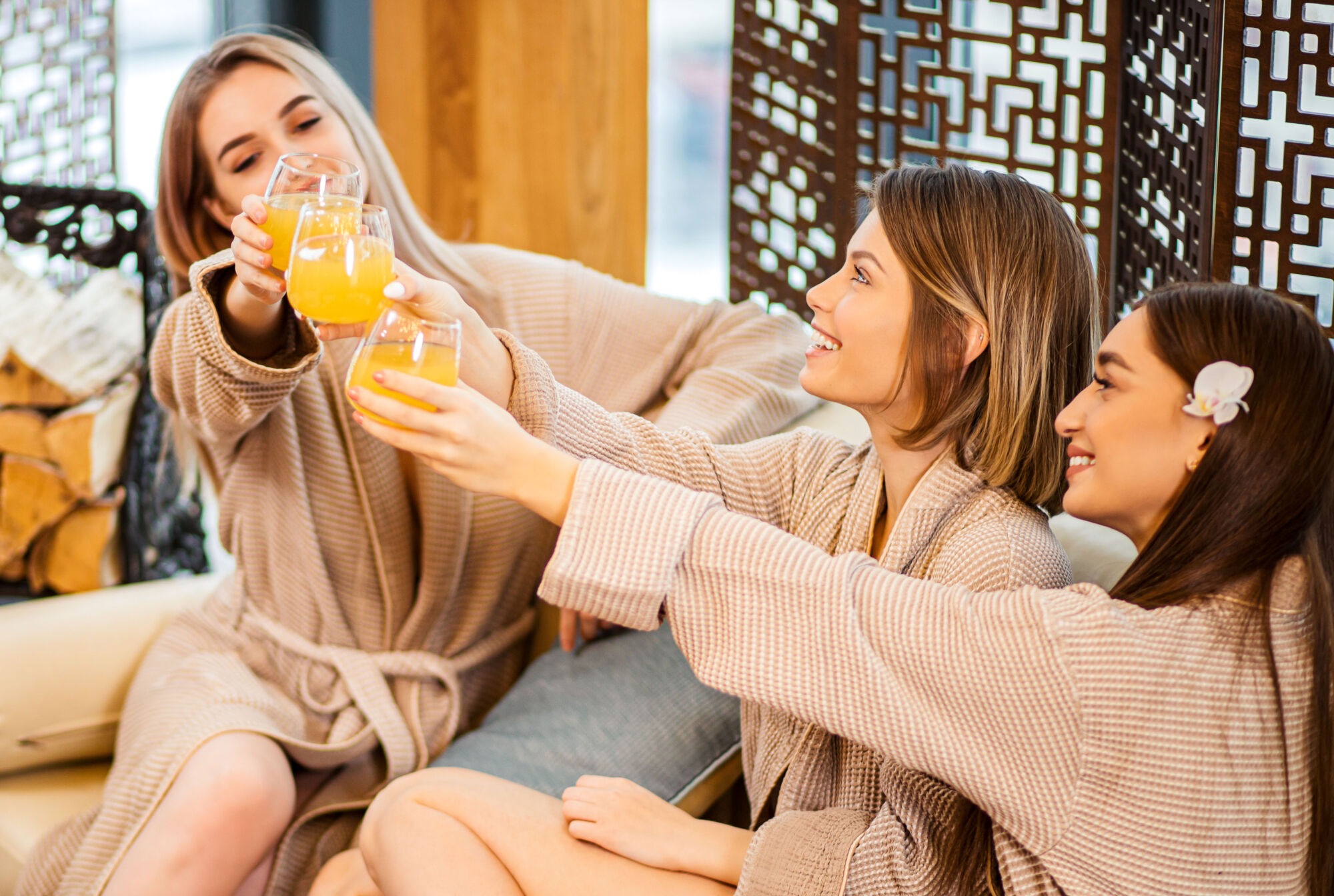 Groups of friends and family seeking relaxation and rejuvenation are invited to make the most of the new "A Spa Day with Friends" offer now available at Shine Spa by Sheraton. This attractive package includes a 60-minute spa treatment followed by a healthy and nourishing plant-based wellness meal set for four guests. The "A Spa Day with Friends" offer is perfect for those looking to incorporate wellness into their lifestyles, combining the restorative nature of physical massage with the nutritional benefits of a meal focusing on fresh whole foods and grains.
After selecting their preferred Elemental Herbology treatment that is personalized to each customer, guests can choose to have the massage in private or together with friends. After the treatment, a "Wellness Set" menu is served in our serene relaxation zone. The two menus feature delicious healthy dishes including butternut squash soup, pear and gorgonzola cheese green salad or whole-wheat pasta puttanesca, and a fresh fruit platter. The "A Spa Day with Friends" offer allows Shine Spa guests to treat themselves to the Elemental Herbology approach to skin health and wellness that blends Eastern and Western traditions and is inspired by the five elements of feng shui–wood, fire, earth, metal, and water–activating natural ingredients to boost vital energy and rebalance the core essence.
When: From now until June 30, 2021
Where: Shine Spa, Level 3, Sky Tower, Sheraton Grand Macao, The Londoner Macao, Estrada do Istmo, s/n, Cotai
How much: MOP $3,399* for four people
For more information and reservations, call +853 8113 0222, send an email to [email protected] or check here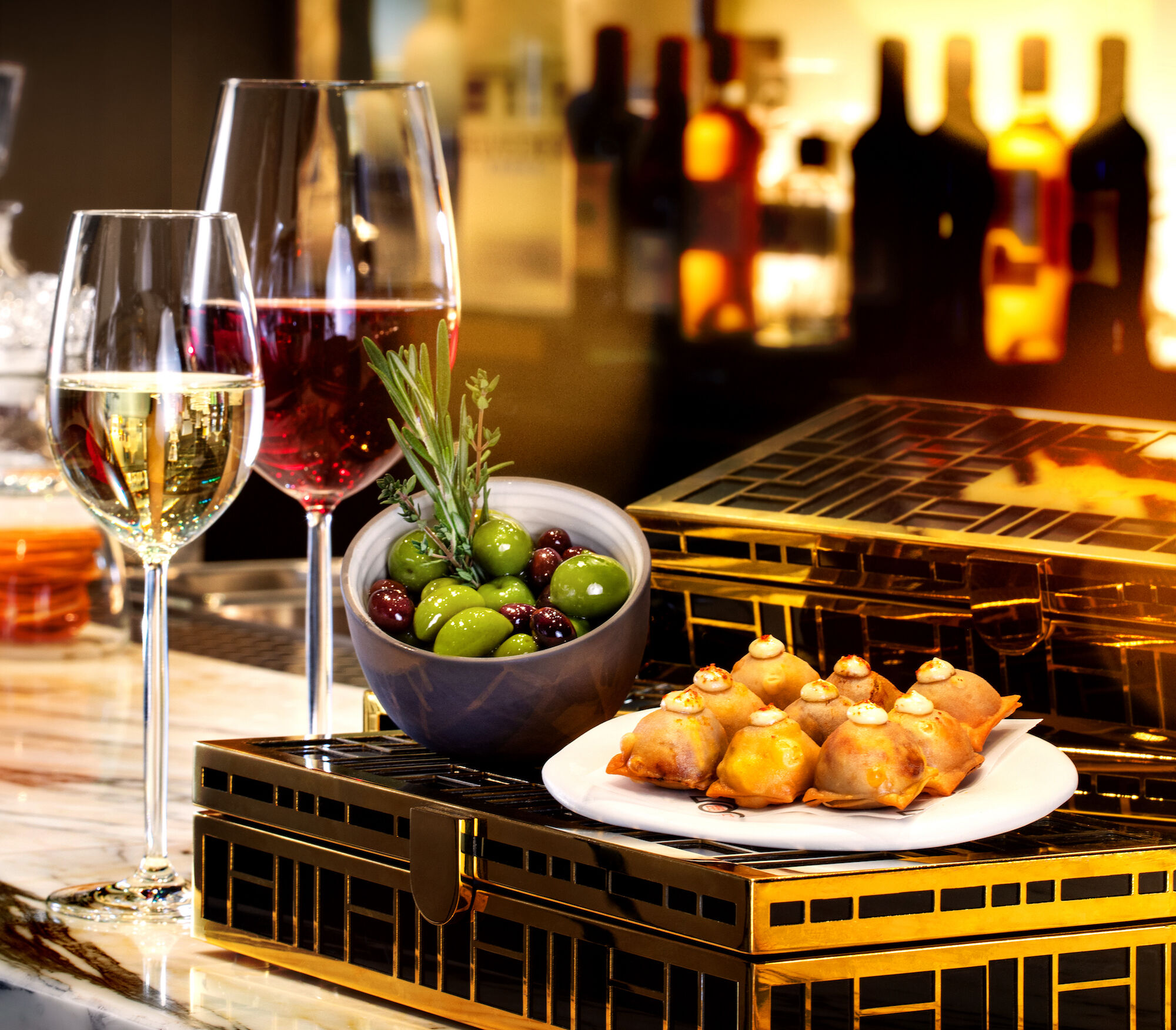 Every Friday night, Bar 58 offers a variety of six labels of new wines that are thematic, to ensure you enjoy an evening with their guided tasting by experienced sommeliers. Let their experts take you on a tour of an unconventional dining experience with attention-filled service.
Themed Australia vs Austria, the first night features dishes and wines from these two countries. April 9 is dedicated to the northeast part of Italy with the La Bella Vita deal while on April 16, Grill 58 Signatures features the restaurant's most sought-after dishes and wines, and Crazy Blends 2 (April 23) has surprises in store. This month's cycle ends on April 30, with California Love, featuring wines from this region of the US.
Go on this wine adventure and get ready to be amazed at both the variety and the pairing combinations that the experienced team is crafting for everyone to enjoy!
When: Fridays, April 2, 9, 16, 23 and 30, 2021
Where: Bar 58, MGM Cotai, Avenida da Nave Desportiva, Cotai
For more information and bookings, call +853 8806 2318 or check here
*Limited seats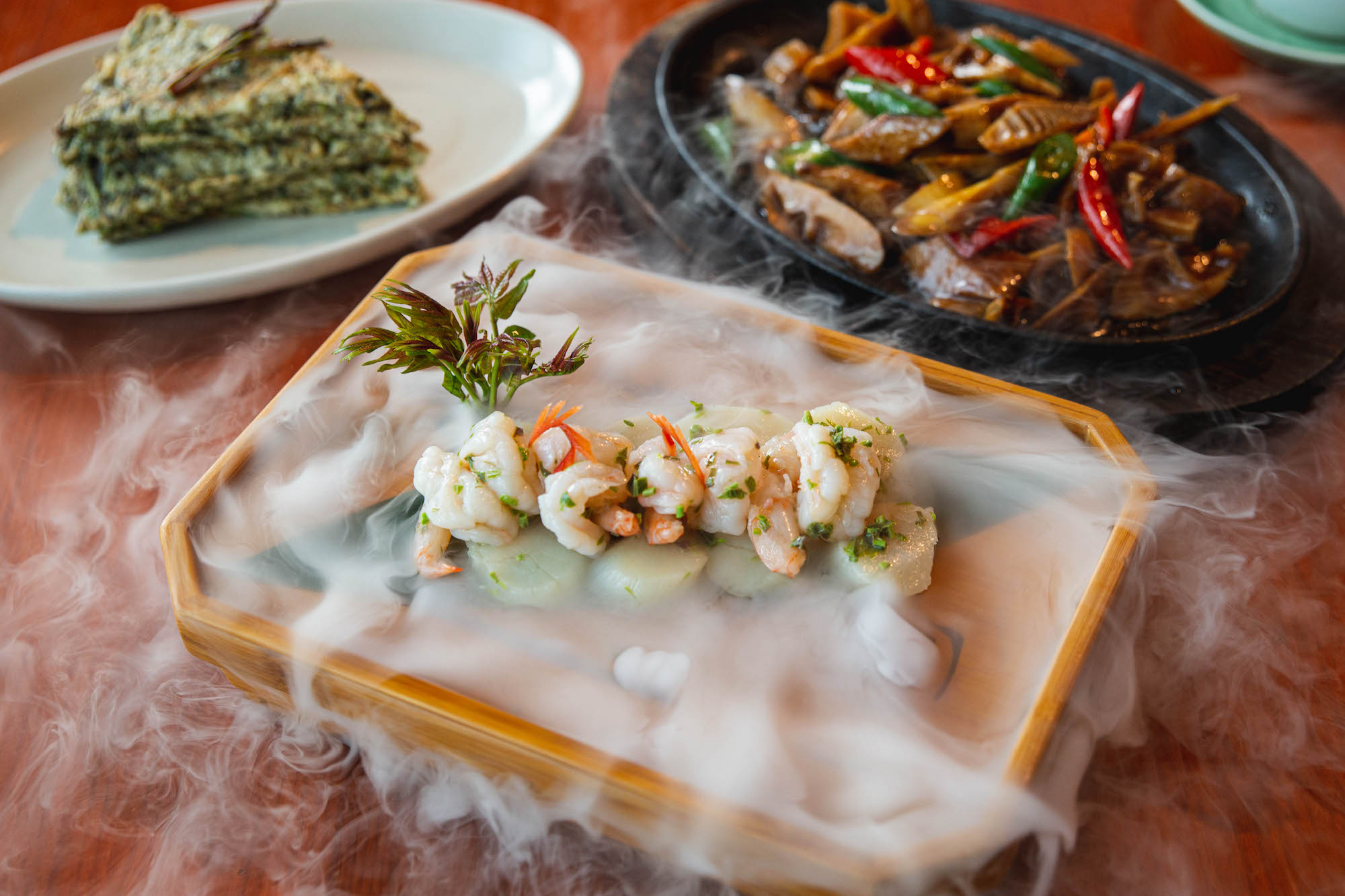 Welcome spring in grand style with Beijing Kitchen's glamorous and tasty seasonal spring menu! Featuring original dishes such as marinated scallops with prawns and Chinese toona, stewed bamboo shoot with chili or wok-fried sea whelk, fungus, bamboo shoot, and green beans, this menu is bursting with refreshing flavors perfect for the springtime.
When: March 11–April 30, 2021
Where: Beijing Kitchen, Grand Hyatt Macau, City of Dreams, Estrada do Istmo, Cotai
For more information and reservations, call +853 8868 1930 or check here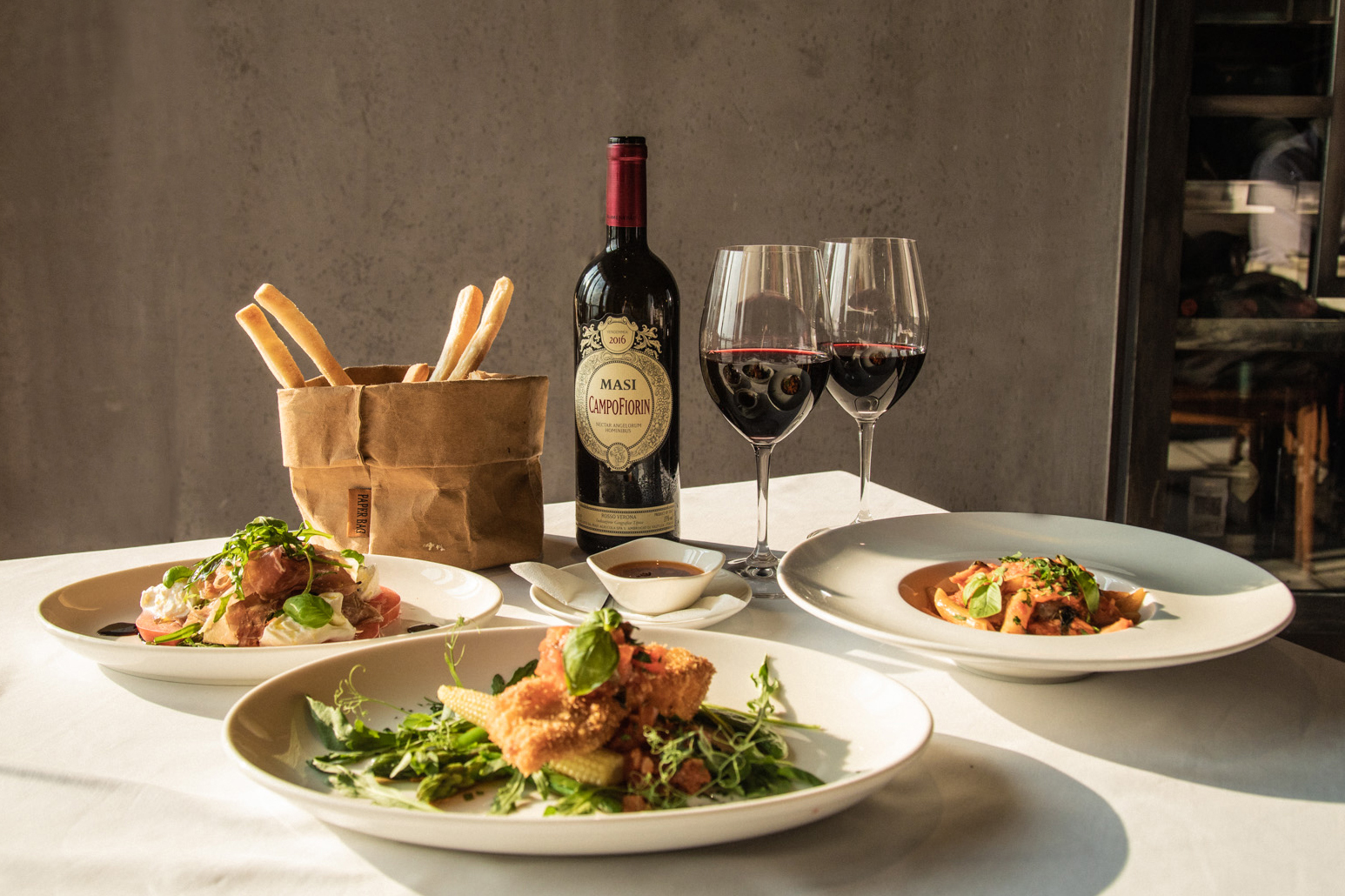 Have lots of friends and looking for a place to gather them all for a fun night of laughter and general merriment? For reservations of more than 10 people, Caffé B will serve a complimentary bottle of Italian rosé. Way to get the party started!
When: From April 10, 2021
Where: Caffé B Macau, Lake View Mansion Block 1, 744G-H Avenida Panorâmica do Lago Nam Van, Macau
For bookings, call +853 2838 6886 or follow their Facebook page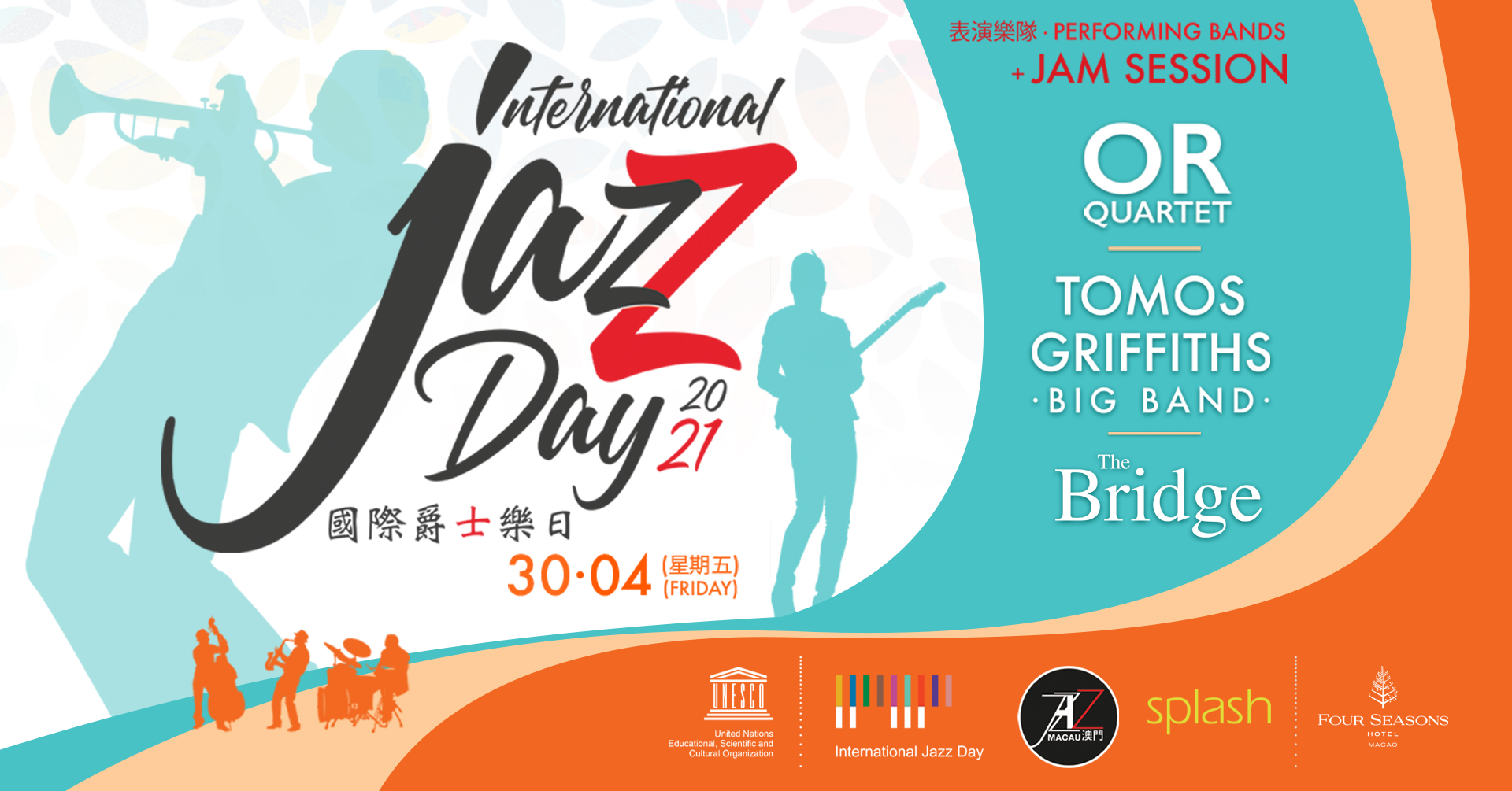 Jazz Club de Macau invites everyone to an evening of celebration of the International Jazz Day. Filled with live music performances by OR Quartet (China), Tomos Griffiths Big Band, The Bridge, and a jam session open to musicians on the floor, this event aims to celebrate jazz and highlight the natural force of this music genre by bringing people together, providing to any and everyone a chance to experience the joy of jazz music, live!
Entrance fee includes one food voucher, complimentary self-parking service during the event with valid event ticket (maximum 12 hours) and free entrance for kids under 12 years old.
When: Friday, 6:30pm, April 30, 2021
Where: Splash Restaurant, Four Seasons Hotel Macao, Cotai Strip, Estrada da Baía de N. Senhora da Esperança, S/N, Cotai
How much: MOP $200
For more information and bookings, call +853 2881 8888 or check the event's Facebook page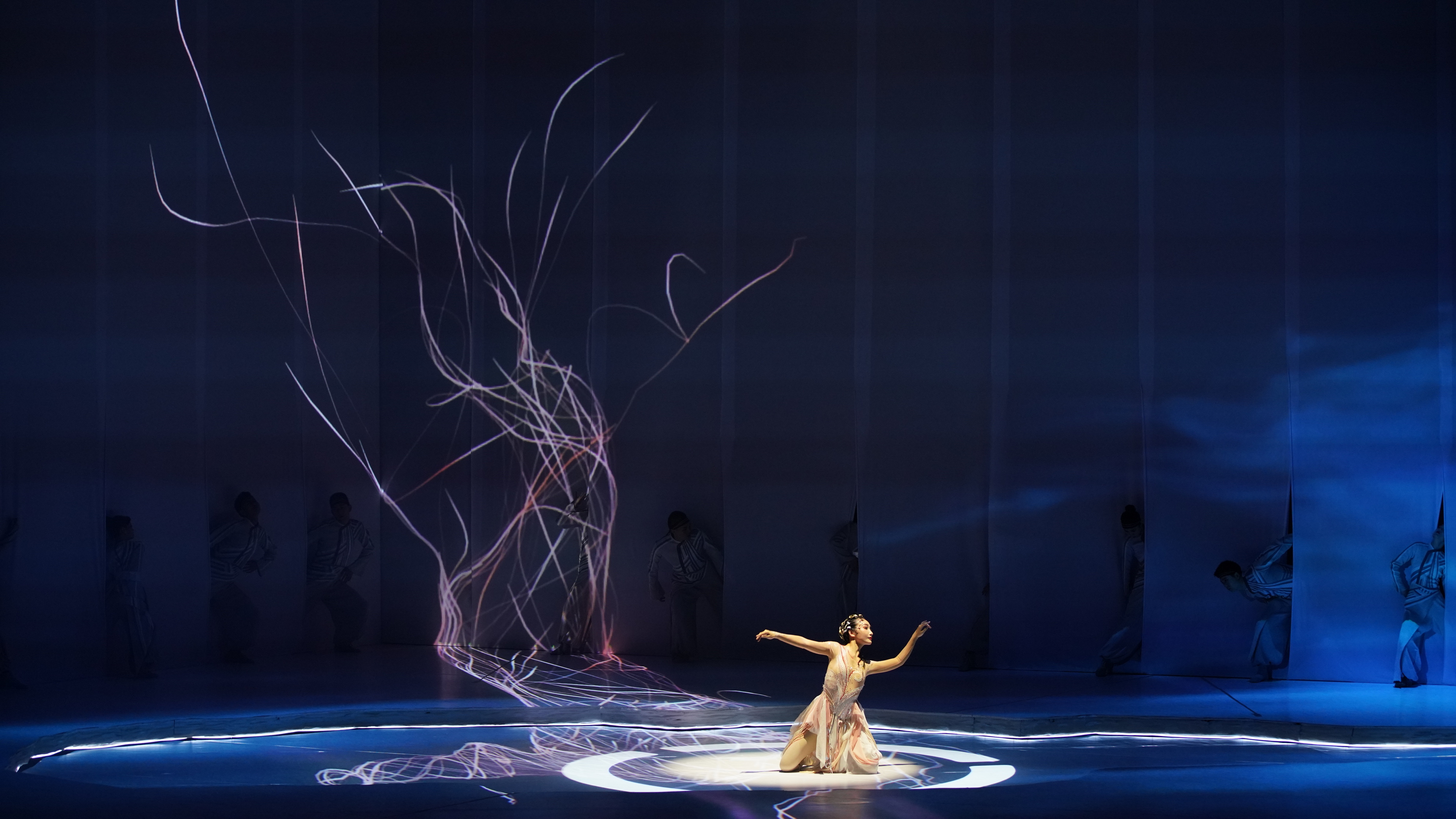 This year's MAF will focus on productions from Mainland China and Macau, presenting nearly 100 events including outreach activities in various districts, establishing a display and exchange platform, expanding the artistic vision and enhancing the aesthetic perception of its audience.
The grand opening White Snake by Lin Zhaohua Theatre Studio from Beijing, redesigns the characters of the classic folktale The Legend of the White Snake in an artistic and creative way, combing theatre, music, dance and multimedia art. The closing performance Taking Leave is a production adapted from American contemporary playwright Nagle Jackson's namesake play by the National Theatre of China. In this play, the National First Class Director Wang Xiaoying will lead a cast of veteran actors to interpret the story of an acclaimed actor who used to play the role of King Lear, who was approaching the end of his life, wandering between reality and imagination, allowing the audience to witness the fragility and eternity of life.
When: April 30–May 29, 2021
Where: Macao Cultural Centre, Avenida Xian Xing Hai s/n, NAPE, Macau, Old Court Building, 459 Av. da Praia Grande, Macau, Macau Contemporary Art Center, Rua de S. Tiago da Barra, Macau, Cinema Alegria, 85D-85E Estrada do Repouso, Macau, Broadway Theatre, Broadway Macau, Avenida Marginal Flor de Lótus, Cotai, Tap Seac Gallery, Praça do Tap Seac, Macau, MGM Theater Cotai, Avenida da Nave Desportiva, Cotai, and Tai Fung Supermarket, Taipa,
How much: MOP $120–300 per person
For more information, check +853 8399 6699 or check here. For ticketing, click here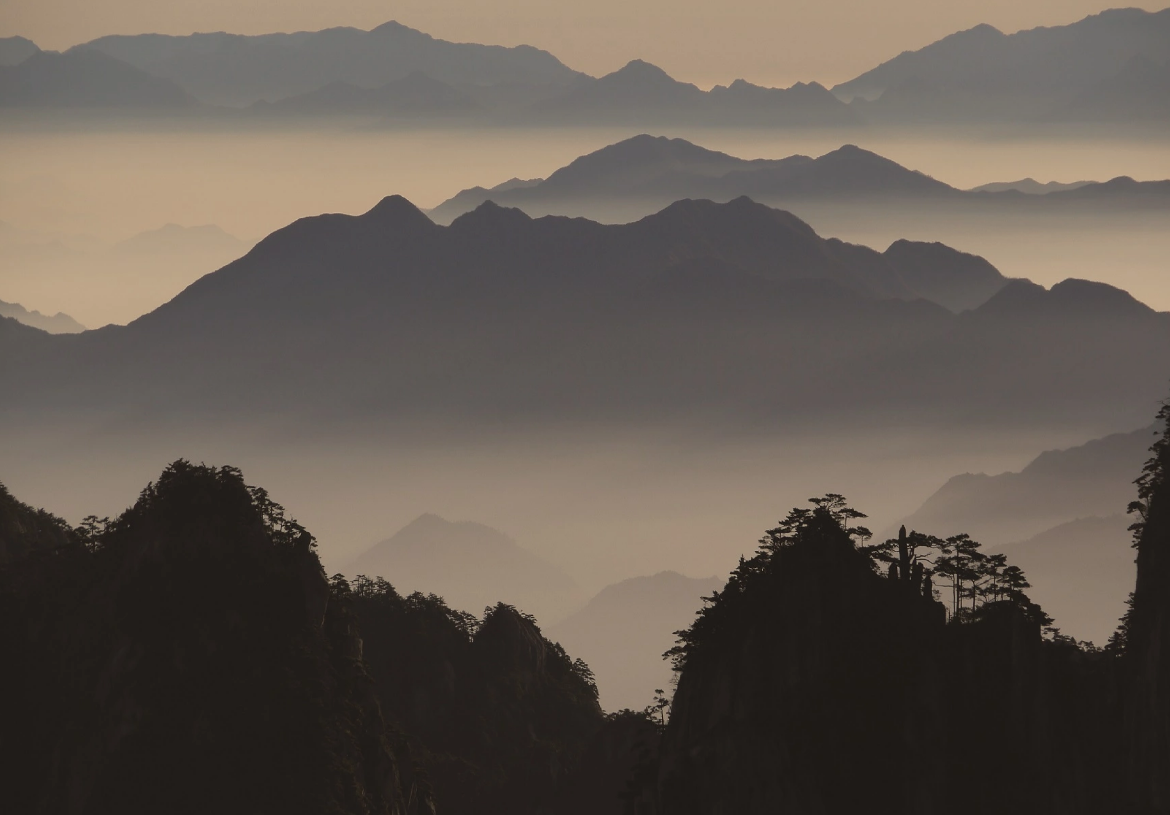 Sands China Ltd. and Four Seasons Hotel Macao will jointly present an exhibition entitled The State of Dust-Free – Water Poon Works. The exhibition showcases Water Poon's compelling photography of Huangshan and landscape paintings of Guilin in China. His simple yet deeply poetic paintings capture the natural beauty and tranquillity. Poon is especially interested in Chinese ink painting due to his passion for Chinese heritage. When painting landscapes, he attains a state of meditation, allowing the surroundings to guide his creative flow. In addition to ink paintings, photos and sculptures will also be exhibited, with a total of 56 of the renowned artist's pieces to be on display.
Water Poon is an artist, photographer, designer, and film director. Over his career, he has published over 50 photo albums, art books, and travel notes. His works have been exhibited around the world, including China, Singapore, Japan, Canada, and the United States, at venues including the Beijing Art Museum and National Dr. Sun Yat Sen Memorial Hall in Taipei. He has won a variety of awards including Hong Kong's Ten Outstanding Professional Youth of the Year, Hong Kong Artist of the Year for photography, and the Martell Artist of the Year in Shanghai, China.
When: May 1–19, 2021
Where: Grand Atelier, 6/F, The Grand Suites at Four Seasons, Four Seasons Hotel Macao, Cotai Strip Estrada da Baía de N. Senhora da Esperança, S/N, Taipa
How much: Free admission
For more information, check here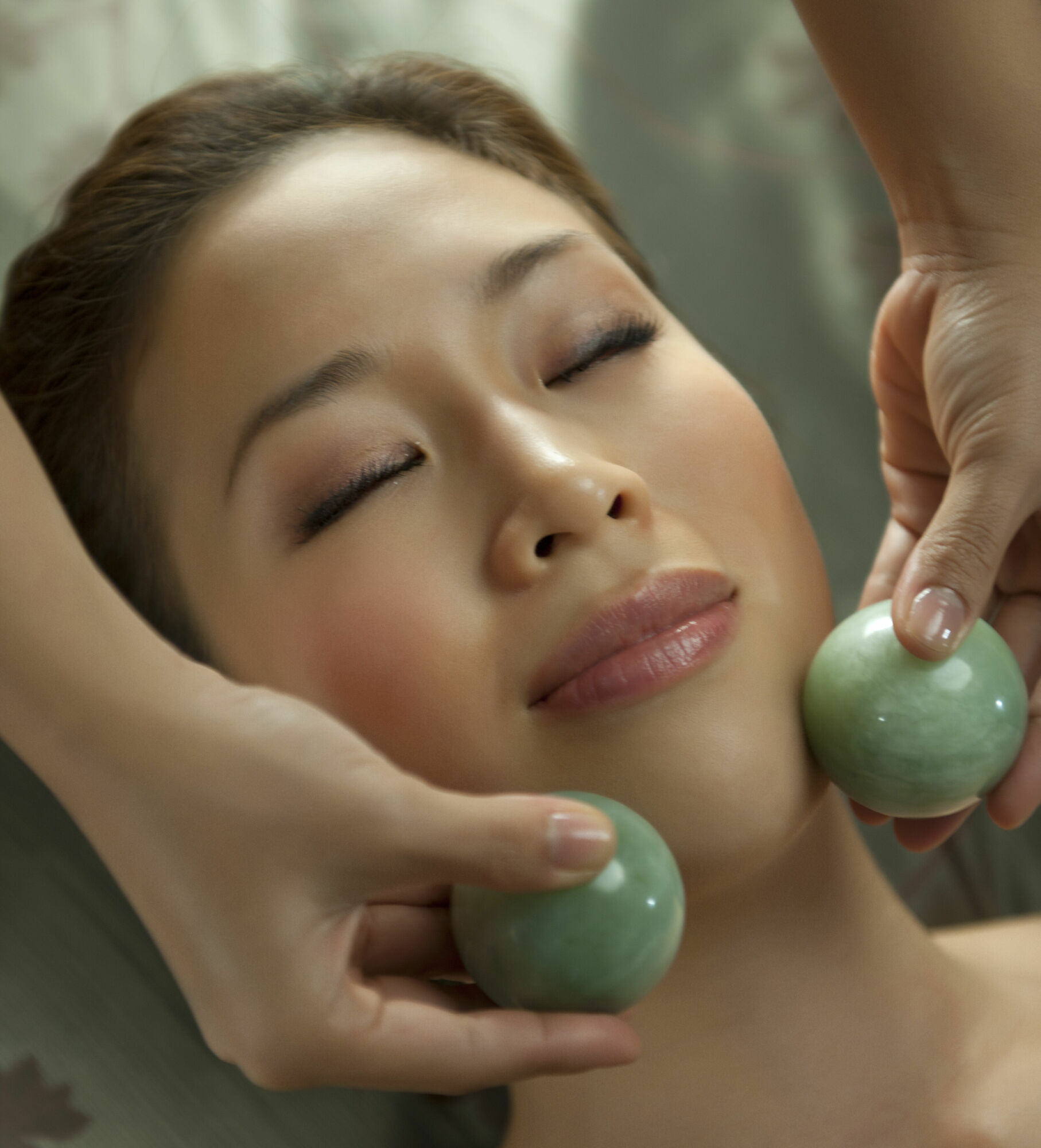 Treat your mom to a memorable escape at The Spa this Mother's Day with a luxurious treatment. The journey begins with renewing rose oil and customized body massage to your specific needs followed by an Aromatherapy Associates Essential Rose facial experience to restore radiance and glowing skin.
When: May 1–9, 2021
Where: The Spa, Mandarin Oriental, Macau, 945 Avenida Dr. Sun Yat Sen, NAPE, Macau
How much: From MOP $1,380 (90-minute massage) per person
For more information and bookings, call +853 8805 8588 or email [email protected]
Tags