An exciting array of events is coming to you this weekend, Taipa Village's Art Space will be hosting an exhibition featuring a collection of his films as well as some of his awards. The Vasco Bar will be also spicing up the weekend with their latin wine and jazz night accompanied with some refreshments from Spain. Check out our events page to see more happenings in our city.
(See featured image)
Taipa Village Cultural Association presents the first solo exhibition created by Maxim Bessmertny, a Russian film director based in Macau. This exhibition will feature a collection of films as well as his award-winning narrative film called "Tricycle Thief", which was premiered worldwide at the Toronto International Film Festival and has won the award for the best short film in 2015 and has been played continuously in Macau and in the Middle East. Bessmertny's recent projects will also be screened, such as "Death of a Parrot", "The Great Debt" and "Sampan".
When: 12:00—8:00pm, April 18—May 31 (closed on Mondays)
Where: Taipa Village Art Space, 10 Rua Dos Clerigos, Taipa
How much: Free admission
For more details and information please call +853 2857 6118 and email [email protected] or visit www.taipavillage.com and www.pontusmaximus.com

Join Grand Lapa Macau for a latin night of jazz music and great wine from Spain, Portugal, Chile, Argentina and Pisco sour with Summergate Macau. Interested in a discount? Wear red to the event and get a 15% off.
When: Wine tasting: 7:30—9:30, Jazz music: 8:00pm—1:00am, Friday, April 20
Where: Vasco Bar & Lounge, Grand Lapa Macau, No.956-1110 Avenida da Amizade, Macau, China
How much: MOP $198 (15% discount on color red dress code)
For more information please call +853 8793 3831 or visit www.grandlapa.com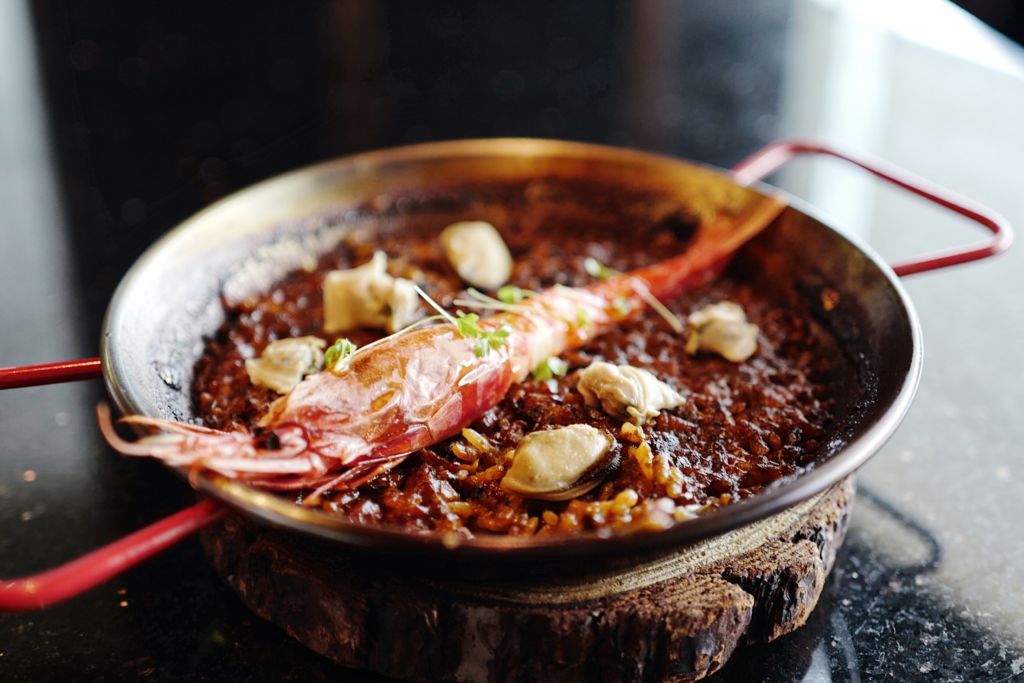 For foodies and culinary enthusiast, Mandarin Oriental Macau is inviting Chef Edgar Sanuy to host a one of its kind Spanish pop-up. Treat yourself to a true Spanish dining experience with diverse, authentic flavors in dishes from across the country's different regions.
During three nights only, Chef Edgar Sanuy will share with you his passion for Spanish flavors at Vida Rica Restaurant. Explore the country's culinary tradition with a modern twist – you will be able to see Chef Edgar Sanuy in action at the private pop-up space, which also has an open kitchen.
There will be only one sitting each evening, make sure to book in advance.
When: 7:30pm, Thursday, Friday and Saturday, April 19th, 20th and 21st
Where: Vida Rica Restaurant, Mandarin Oriental Macau, 945 Avenida Dr. Sun Yat Sen, Nape, Macau
How much: MOP $688 per person; prices are subject to 10% charge
For more details, contact +853 8805 8918, email [email protected] or visit www.mandarinoriental.com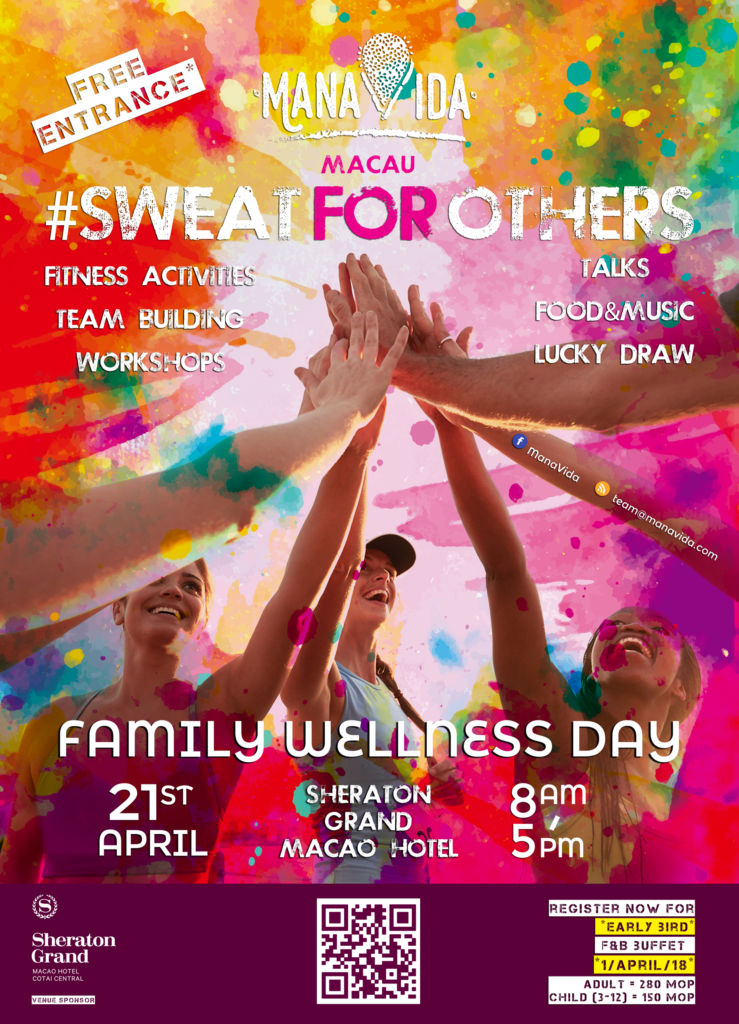 Head on a wellness adventure with Mana Vida's charity event as their first-anniversary celebration held and sponsored by Sheraton Grand Macao Hotel. The event consists of workout sessions by fitness professionals, health and nutrition workshops, kids activities, and team building challenges. Come and join and sweat for a fellow.
When: 8:00am—5:00pm, Saturday, April 21
Where: Sheraton Grand Macao, Estrada do Istmo. s/n, Cotai
How much: Free
For more information, please contact +853 6652 0872 and [email protected] or visit www.manvida.com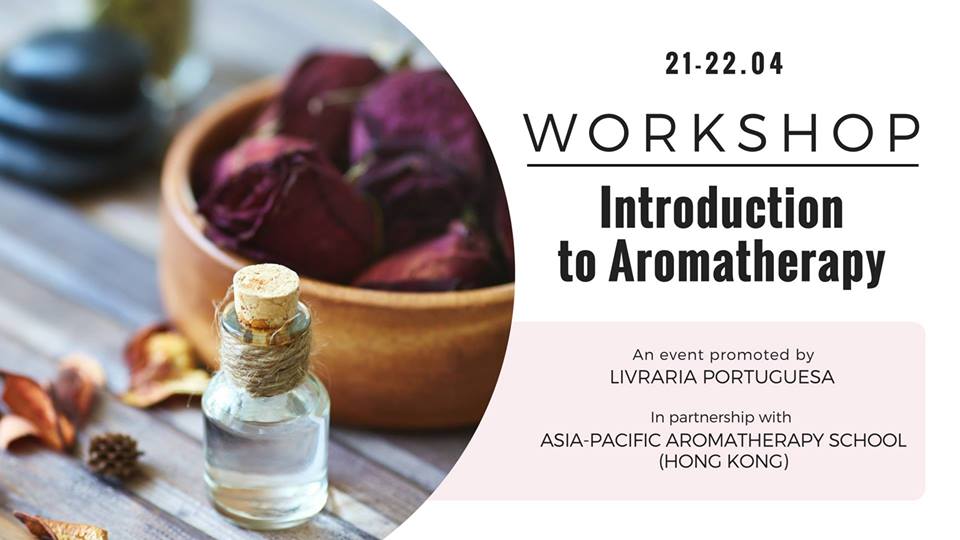 The Portuguese Library is inviting you to take a step in the aromatherapy world, where you will be able to gain a comprehensive understanding of some essential aromatic oils and how to use them on a daily basis. Join Renate Leung, a diploma graduate of Asia-Pacific Aromatherapy (APA) and an internationally qualified aromatherapist will share her personal knowledge of this fascinating therapeutic practice.
When: 2:30pm—5:00pm, Saturday, 10:30am—1:00pm and 2:30pm—5:00pm, Sunday, April 21 and 22
**Enrollment deadline: Monday, April 16
Where: Livraria Portuguesa, 18-22, S Domingos, Macau
How much: MOP $620 (per person)
For more information please call +853 2835 6537 or visit their Facebook page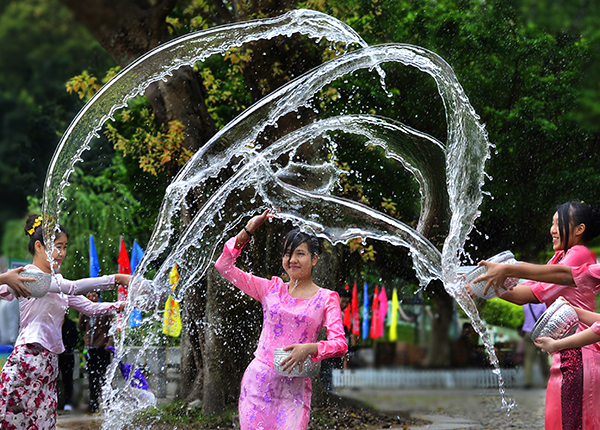 Macau has a community of people from Myanmar. And this April the Myanmar Overseas Chinese Water Festival celebrates the traditional Burmese New Year with revelers sprinkling water on each other and offering prayers. Join the festivity and cool down in this heat.
When: Friday-Sunday, April 20-22
Where: Different locations in Macau
How much: Free admission
For more information on event's location and programmes please visit www.macaotourism.gov.mo or call +853 2855 3995
---
Check out our Events calendar for more events happening this week and this month.
Share
Tags
Related Posts