This is the weekend to celebrate Easter and spring all at once in Macau! While Artyzen Grand Lapa Macau has crafted an all-day, fun-filled slew of activities for the whole family, there's also a fantastic spring-welcoming disco party after hours, perfect for unwinding this weekend. For an egg hunt and other cool things to do with the kids, head to Taipa Village and remember to take lots of pictures for sweet memories! Foodies, we highly suggest Lobby Lounge's new vegan menu with originally crafted dishes for everyone to see whether meatless Mondays can be a thing. There are also other gastronomic adventures, some cultural exhibitions, and more to enjoy this weekend and spend time with the gang.
(See featured image above)
Cinematheque Passion hosts an environmental program entitled A Global Cinematic Showcase of the Environment and Sustainability Crisis for the first time in April. With the concept of "environmental protection, ecology, and sustainability", the film festival focuses on the environment, climate change, sustainable development, and other issues. A collection of 26 feature films, short films, documentaries, and animations are featured in the film festival.
This includes the feature film Spread Your Wings adapted from the real story of the French meteorologist/animal rights activist Christian Moullec leading wild goose migrations in over 20 years; the art creation documentary Omelia Contadina in which the French artist JR and Italian director Alice Rohrwacher recorded the funeral of peasant agriculture celebrated by a peasant community and brought out reflection on the influence of urbanization on rural traditions; and the animated short film Chicken of the Dead exploring the impact of the poultry industry on the social environment.
Starting from today, the exhibition entitled "Women in Cinemas – The Extraordinary Worlds of Female Filmmakers" is held on the third floor of the Cinematheque, showing women's growing importance in the film industry over the past century. The exhibition will be held until June 11, 2021.
When: April 1–30, 2021
Where: Cinematheque Passion, 13 Travessa da Paixão, Macau
How much: MOP $60 per session
For more information, check their website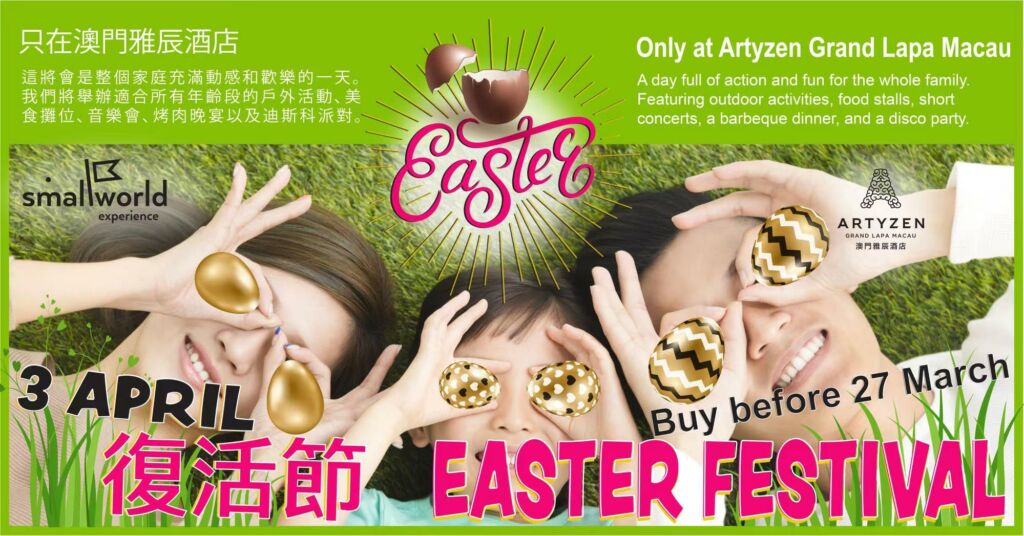 Spend the whole day with your family while the little ones run and play around in Artyzen Grand Lapa's lawn! This is a day filled with action and fun for the whole family. Featuring outdoor activities, food stalls, short concerts, a barbeque dinner, and a disco party, there's plenty to be entertained with this Easter at the property. The day is filled with activities such as short concerts, outdoor and team games, arts & crafts, and even a bouncing castle!
To celebrate the beginning of the spring season, there's nothing better than a party and that's why Artyzen Grand Lapa Macau is crafting a flowery night with BBQ dining, drinks, music, and much more! Gather your best friends and head to this urban paradise to have some fun welcoming spring to its fullest. We're sure you won't want to miss this!
If you buy your entry online or at the hotel before March 27, you'll be able to enjoy unique benefits such as one extra free drink, room rates with breakfast for two adults and two children at MOP $600 as well as a BBQ dinner priced at MOP $250 per adult and MOP $150 per child.
When: Easter Festival – Saturday, 10:00am–6:30pm, April 3, 2021
Spring Disco Party – Saturday, 10:00pm till late, April 3, 2021
Where: Artyzen Grand Lapa Macau, 956-1110 Avenida da Amizade, Macau
How much: Easter Festival – MOP$150–630 per person
Spring Disco Party – MOP $75–150 per person
For more information, check the event's Facebook page and for tickets, click here. For more info on the Easter happenings, check the event's Facebook page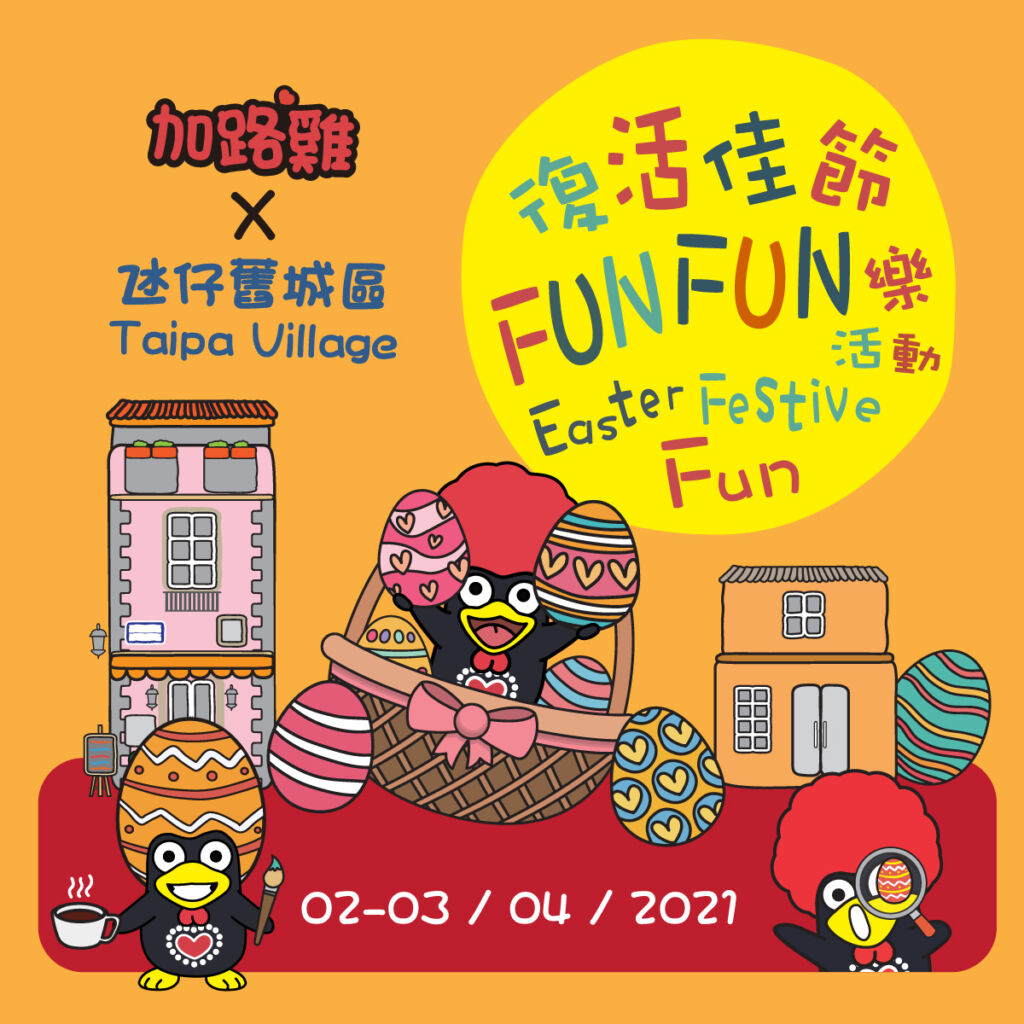 For the fourth year, Taipa Village Cultural Association is celebrating this Easter by collaborating with the popular Macau brand character Galo, a cheerful Portuguese rooster that represents luck, happiness, love and hope. This popular annual Easter festive fun program consists of a series of family-oriented activities,  including Galo-themed Easter egg painting, Easter egg hunt, and a Taipa Village discovery experience for parents and kids to participate in teamwork, family engagement and bonding.
Show us your creativity at the Galo x Taipa Village Easter egg painting & afternoon tea experience! Create your own 20cm high Galo Easter egg under the coaching by their instructor. Enjoy a festive afternoon tea set at Tapas de Portugal, which includes parma ham and tomato bruschetta, ham and bacon croquettes, fried calamari skewers with aioli Sauce, mini Portuguese egg tarts and strawberry cheesecake. Get a surprise gift by enrolling in "Egg Painting plus Afternoon Tea Experience" and indulge in the Easter atmosphere in a creative and delectable way! There's also an Easter egg hunt to enjoy with the littles ones while they go on a scavenging lookout for hidden Easter eggs!
When: Friday and Saturday, April 2 and 3, 2021
Egg painting and afternoon tea – Friday, 2:00pm–6:00pm, April 2, 2021
Egg hunt – Saturday, 2:00pm–6:00pm, April 3, 2021
Where: Egg painting – Taipa Village Art Space, 10 Rua Dos Clérigos, Taipa
Egg hunt – Taipa Village, Taipa
How much: Egg painting – MOP $180 per person, egg painting and afternoon tea – MOP $388
Egg hunt enrollment fee – MOP $50 per child
For more information, call +853 2857 6116 or check the event's website

Plan the ultimate getaway with a series of exciting offers and delicacies with your loved ones. Grand Hyatt Macau is thrilled to launch two extravagant room packages–Flourishing Spring Package and Grand Offer–with a wide range of selections and discounts for you to enjoy a splendid springtime experience! Unwind in the spacious and comfortable guestrooms in Grand Hyatt Macau. Enjoy Flourishing Spring Package with one out of three exclusive benefits at your choice per night stay: half of traditional Beijing style duck at Beijing Kitchen, business lunch set for two at Lobby Lounge, or evening cocktails for two at Grand Club.
Start your remarkable indulgence with the exciting "Grand Offer" at Grand Hyatt Macau. Priced from MOP $1,599*, "Grand Offer" features luxurious accommodation and mezza9 Macau dinner for two. mezza9 Macau presents a variety of made-to-order fresh seafood with a wide selection of preparation styles, such as steamed abalone with garlic, wok-fried lobster with dry chili and garlic, and steamed garoupa to treat your palate.
When: From now till April 29, 2021
Where: Grand Hyatt Macau, City of Dreams, Estrada do Istmo, Cotai
How much: From MOP $1,599 per room
For more information and bookings, check here or enter the special offer code 'PRM19' during booking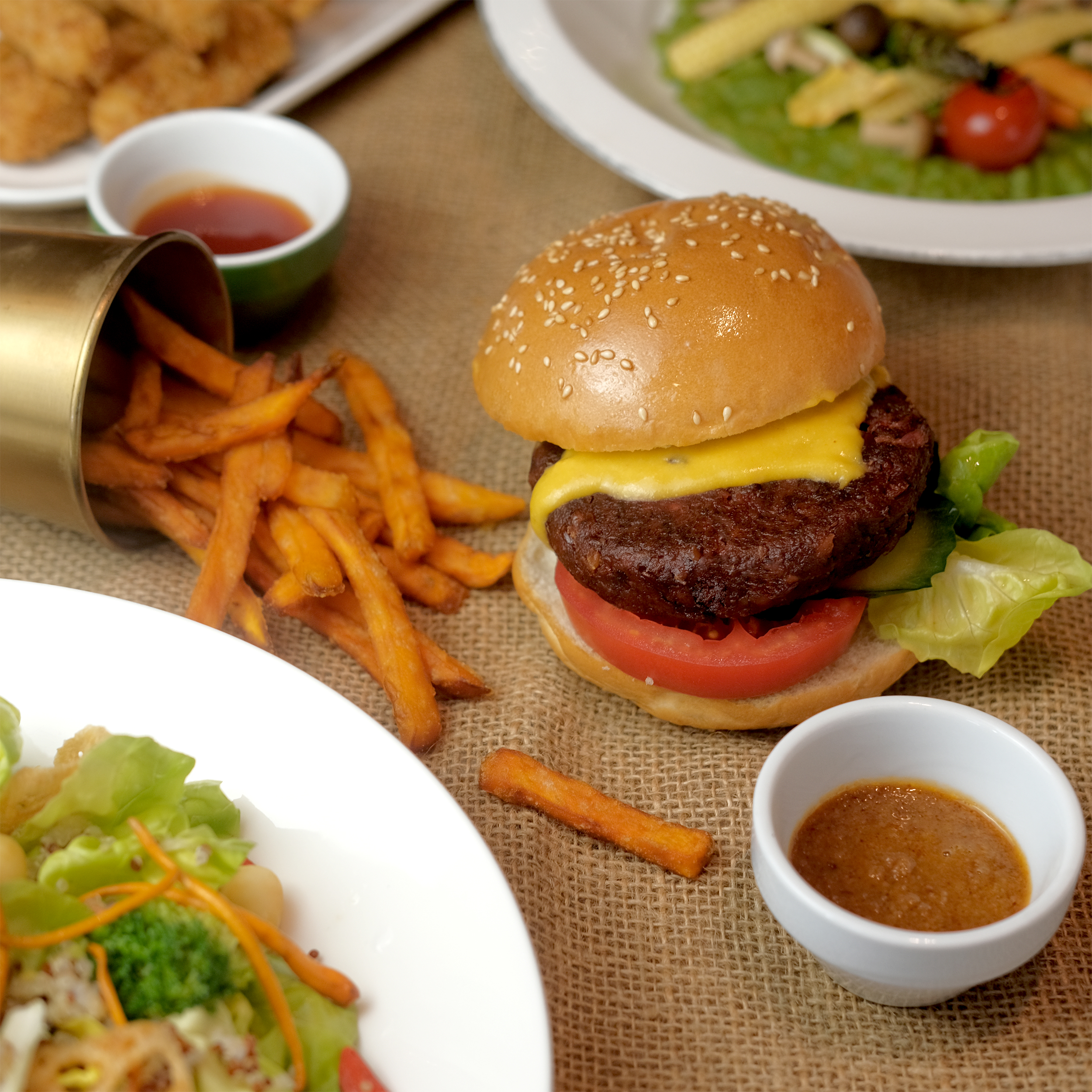 Wholesome and tasty food is now much more accessible with many people embracing vegetarian or vegan lifestyles. One such place is the wonderful and welcoming Lobby Lounge at Mandarin Oriental, Macau. Besides all-time favorite snacks, soups, main, and desserts inspired by western and Asian cuisines, they now have an all-vegan menu!
With this completely new menu with original dishes at Lobby Lounge, you and your friends won't have to search town looking for restaurants serving vegan delicacies. There, you'll be able to experience their Toss Me salad–with butter lettuce, broccoli, quinoa, lotus seed and roots, goji berries, and more–crispy tempeh with satay sauce and chili dip, a mushroom walnut rice burger (Burger in MO), and their barley risotto with grilled baby vegetables, asparagus, cherry tomato and mushroom. 100% cold-pressed juices are also available, so be sure to order some of these wholesome dishes and try Mandarin Oriental, Macau's newest vegan recipes!
When: Daily, 12:00pm–8:00pm
Where: Lobby Lounge, Mandarin Oriental, Macau, 945 Avenida Dr. Sun Yat Sen, NAPE, Macau
How much: MOP $98–168 per dish
For more information, check their Facebook page and for reservations, call +853 8805 8918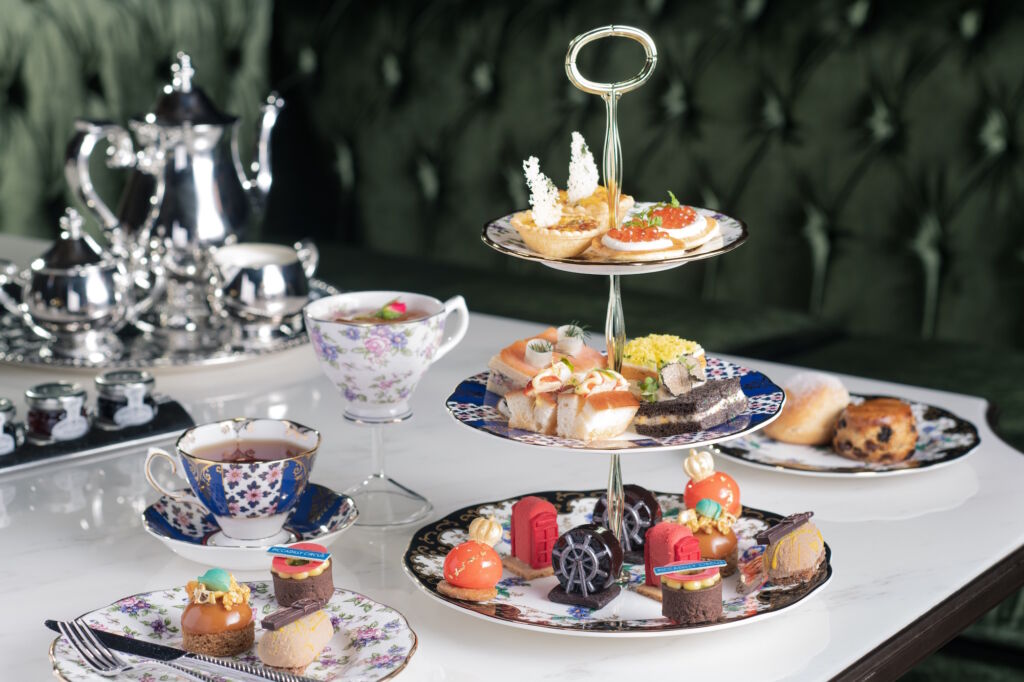 The St. Regis Bar is crafting a London-themed luxurious treat that'll leave everyone craving for more. The St. Regis x Royal Albert 100 years Afternoon Tea Set–now available every day–includes sumptuous and delightful bites such as smoked salmon roe with créme fraiche, blinis, and chives, but also quiche. As for choices of sandwiches, there's Boston lobster with lemon vinaigrette, truffled egg mayonnaise and micro watercress, English cucumber with minted cream cheese, and more. On the sweet side, guests will be able to enjoy an array of freshly baked scones, Big Ben (orange crémeux, crispy and Earl Grey mousse), The London Eye (chocolate mousse, caramel cream with chocolate cake), and many other delicacies, paired with high-quality teas or coffee.
And because cocktails are always a great choice, The St. Regis Macao has also included a choice (per additional charge) of a cocktail or mocktail: matcha sour, peach bramble, and Earl Grey gimlet–their original mixes. For those looking to add a touch of classiness to their afternoon meal, Billecart-Salmon champagne is available, as well as caviar. This is just the perfect delight for a friends' gathering or a romantic date with your partner. Try their afternoon tea, available every day, by booking now!
When: Daily, 2:00pm–5:30pm
Where: The St. Regis Bar, The St. Regis Macao, The Londoner Macao, Estrada do Istmo, s/n, Cotai, Macau
How much: MOP $398++ (for two persons), MOP $588++ (for two persons, inclusive of Billecart-Salmon champagne tea set), MOP $888++ (for two persons, inclusive of Baikal Oscietra caviar tea set)
For more information and bookings, call +853 2882 8898 or send an email to [email protected]
++ All prices are subject to 10% service charge and 5% government tax.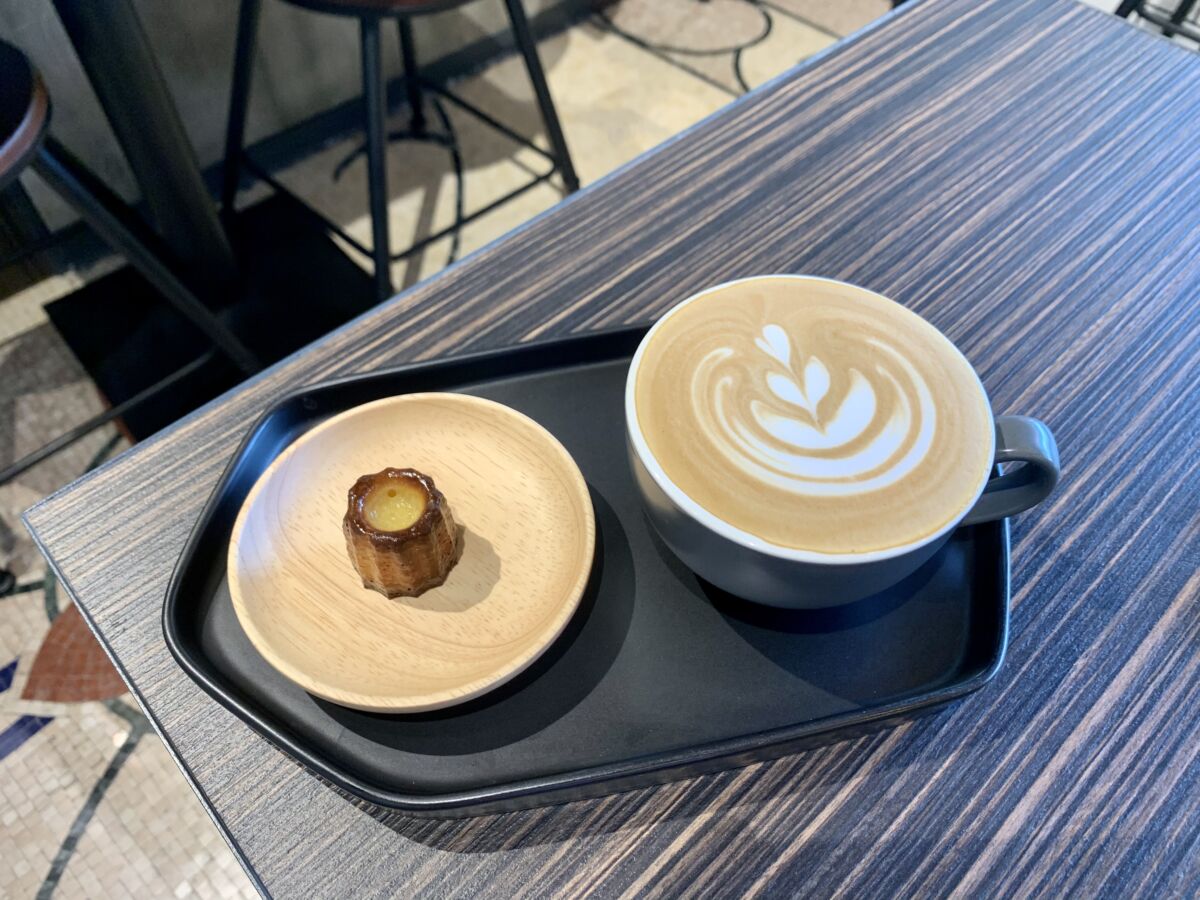 Don't you just love old Macau? Explore it and then end it by revisiting the Macao Museum and its refurbished café.
A visit to this museum is a great way to learn about the stories behind our unique city. The café offers coffee-based beverages brewed up with true barista science, delightful pastries and snacks! With a laidback vibe, this coffee shop is a great spot to head to after your museum tour or catch-up with a friend.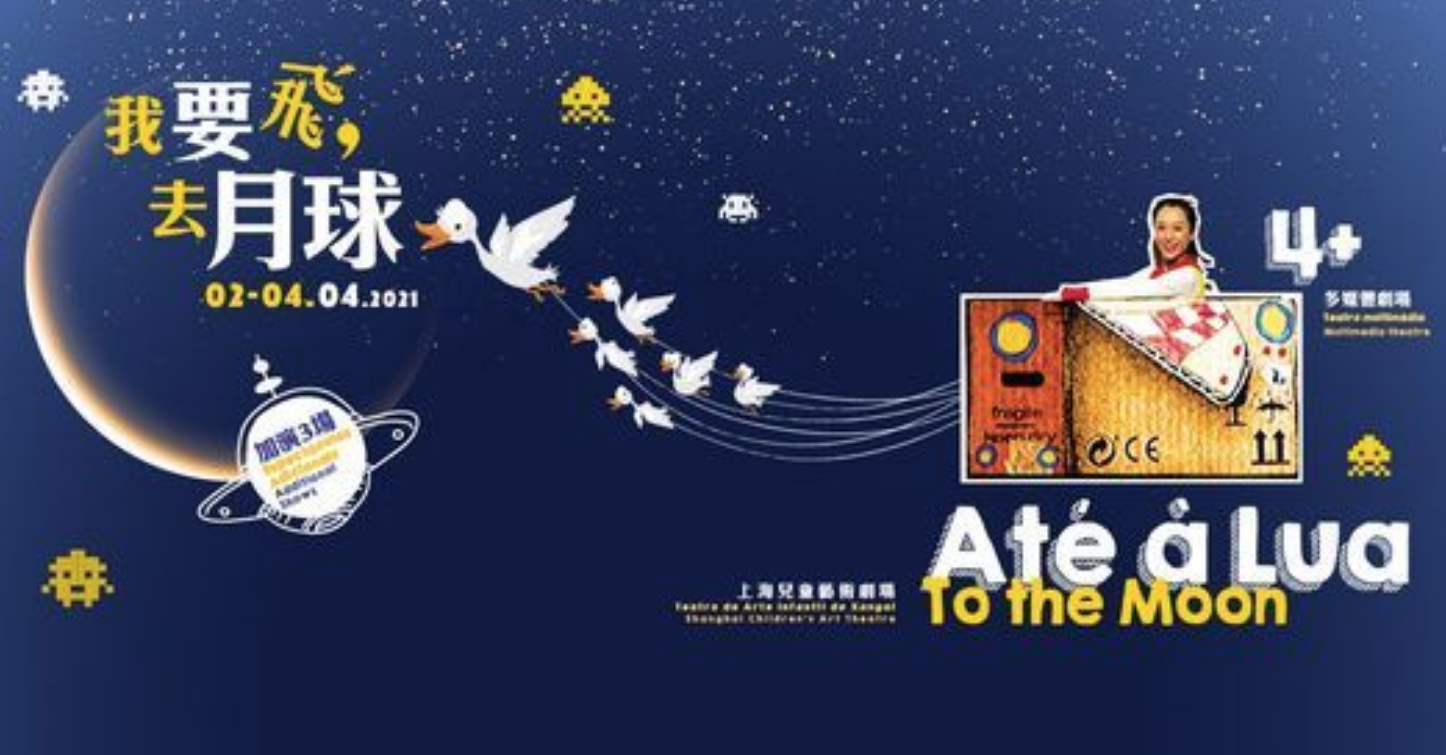 This multimedia theater lets you fly high above the clouds, towards a colorful adventure specially created for kids and their families. Floating between real life and a projected world, To the Moon tells us of a young girl who finds in imagination and fantasy a way of dealing with her own feelings. Tara spends summer holidays under the starry sky at her grandfather's farm, nurturing deep in her heart the dream of becoming an astronaut, completely fascinated by the sweet old man's stories. Until the sad day, he suddenly passes away and the adventure takes off. The girl decides to fly to the moon accompanied by a flock of nice geese to reunite with her beloved grandfather.
Brought by the Shanghai Children's Art Theatre in collaboration with Spanish company Voila Producciones, To the Moon displays a powerful combination of drama and animation. Cynthia Miranda directs the Chinese cast that gives shape to a magical story, filled with tenderness, fantasy, and amazing stage effects. This ground-breaking family show has toured across Spain and the world over, taking brave Tara to faraway places, from the Off Festival in Avignon to cities like Buenos Aires, in distant Argentina. It is now time for the little girl and her honking friends to land on our stage with a thrilling adventure for all where imagination opens a wide window to reality.
When: April 2 (7:30pm), 3 (11:00am, 2:45pm and 7:30pm) and 4 (11:00am and 2:45pm), 2021
Where: Small Auditorium, Macao Cultural Centre, Avenida Xian Xing Hai s/n, NAPE, Macau
How much: MOP $180 per person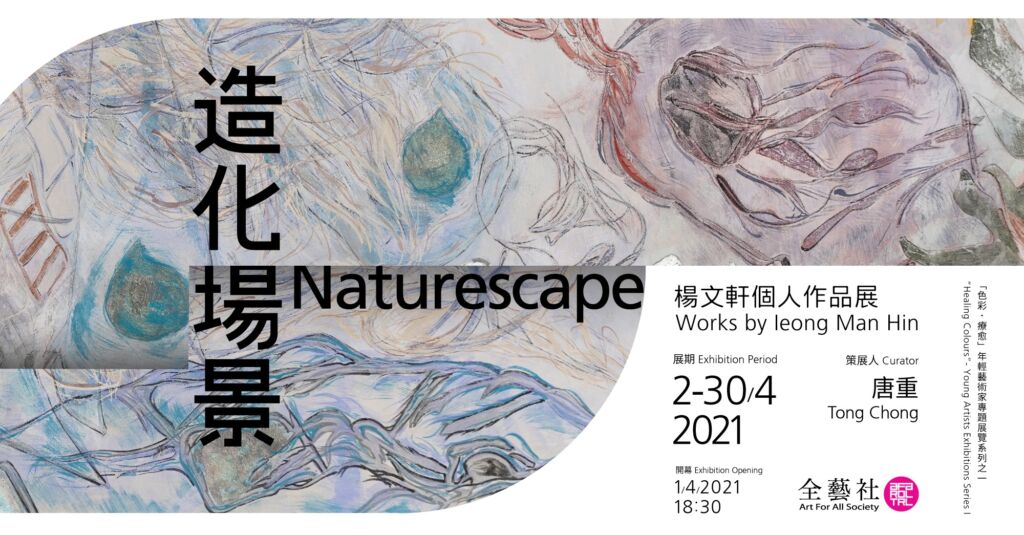 Ieong Man Hin 's upcoming exhibition at AFA is his first solo exhibition in Macau, and is also part of the "Healing Colours" – Young Artists Exhibitions Series. Ieong Man Hin is an up-and-coming artist in Macau and has been quite active recently. In the early years, he studied painting with Lai Ieng and was inspired by his teaching. Later, he continued to study art in Taiwan.
He has his own insights into art, and is persistent in the pursuit of skills. He has a particular focus on the research and practices of mineral pigments and painting. Repeatedly making experiments with the material. At the same time, he tries to use different materials, integrating them into the paintings, while persisting to his own creative direction.
This time, 12 of his paintings are exhibited, some of them come from Ieong Man Hin's master's degree graduation works and some of them are new works after his return from Taiwan to Macau.
When: April 2–30, 2021
Where: AFA, 4F Art Garden, 265 Avenida Dr. Rodrigo Rodrigues, Macau
How much: Free admission
For more information, check the event's Facebook page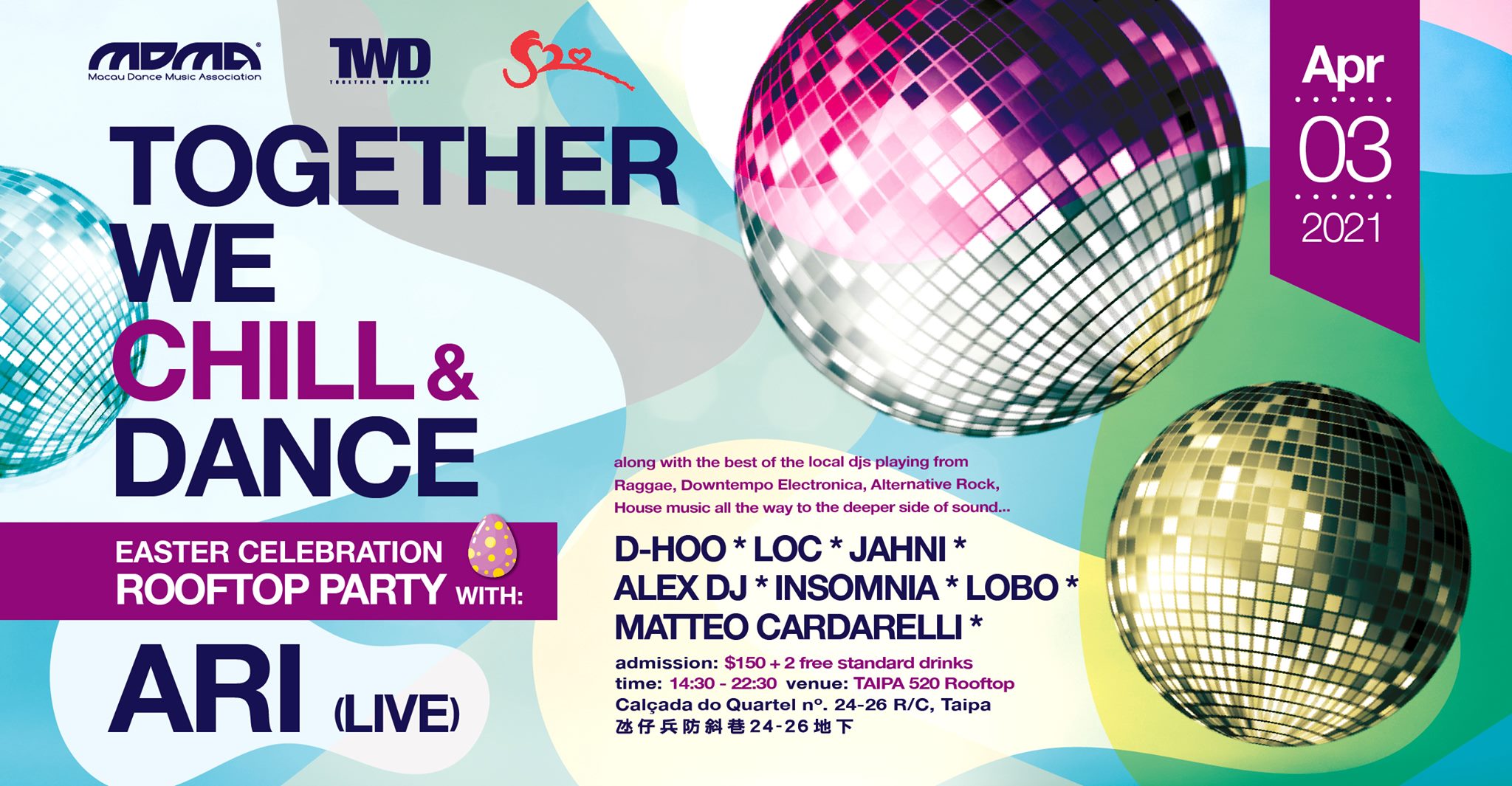 With spring in its full bloom, outdoor activities with the family are key and that's why the Macau Dance Music Association (MDMA) is having a Together We Dance & Chill party with special guest Ari Calangi! Taking place at Taipa 520's rooftop, it features a big line-up of DJs and musicians to give you a happy day with family and friends.
Guests are more than welcome to bring kids and well-behaved pets. Start the Easter holidays with a bunch of music and people, and be sure to do the right move into spring!
When: 2:30pm–10:30pm, Saturday, April 3, 2021
Where: Taipa 520, 24–26 Calçada do Quartel, Taipa Village
How much: MOP $150 per person (with two drinks), free admission for kids and teenagers under 16
For more information, check the event's Facebook page
Tags