We are on in the fifth month of the year, and May in Macau is rocking with events already. The famous Italian Food and Wine Mercato is back again at Bene, Sheraton Grand Macao with an awesome guest making mozzarella cheese from scratch. Our favorite bar stories with their 20th chapter is coming to Mandarin Oriental Macau's Vida Rica Bar. There are so many things happening around us, are you up for the challenge to visit them all?
(See featured image)
Bene is back with yet another round of our favorite Food & Wine Mercato. Take a ride to Toscana, a popular region in Italy known for their landscapes, artistic legacy, and influence on high culture. Be sure to catch their whole bluefin carving station and watch Bene's Chef personally slicing and searing the fish right in front of you.
Join the fun and witness Mr. Jacopo Bioni, an expert cheesemaker from Bangkok's fine Italian dairy AnticaLuna as he performs a live mozzarella making station, making cheese from fresh cow milk that makes for an intimate introduction to the art and science of the real Italian way of making cheese.
When: 6:00pm—11:00pm, Friday and Saturday, May 4 and 5
Where: Bene, Sheraton Grand Hotel Macao, Estrada do Istmo. s/n, Cotai
How much: MOP $488 (per adult) MOP $200 (per child 6 to 12 years)
For reservations or inquiries, please call +853 8113 1200 or email [email protected].
For more details, please visit www.sheratongrandmacaohotel.com or follow @macaobene on Facebook and for more information on Mr. Jacopo Bioni please visit www.bumrungrad.com/livinginbangkok/bangkok-stories/cheese-making.
Prices include entry ticket, unlimited food, wine, and drinks. Retail items will be charged accordingly.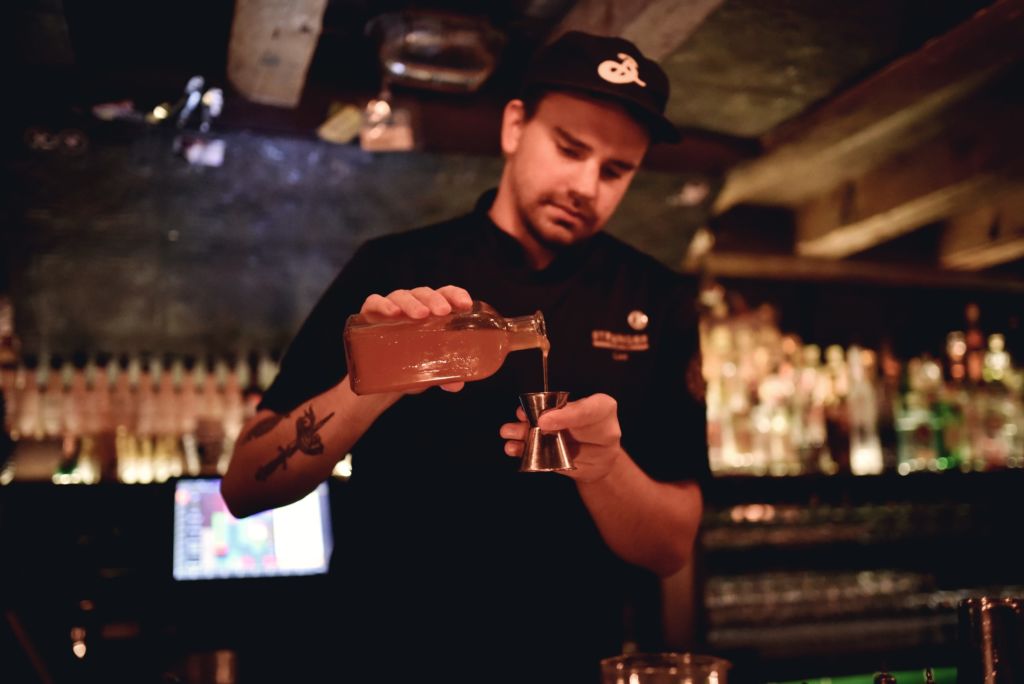 Meet Leo Lahti, a gin expert from one of Sweden's sought-after speakeasy bars, the Stranger in Goteborg, at the Vida Rica Bar this weekend. Using what is seen by many as the world's best gin, Hernö, he will whip out fascinating drinks for three consecutive nights. Come and unveil the secrets of this mysterious visitor coming to you this May.
When: 8:00pm—12:00am, Thursday—Saturday, May 3—5
Where: Vida Rica Bar, Mandarin Oriental Macau, 945 Avenida Dr. Sun Yat Sen, Nape, Macau
How much: Cocktails start from MOP $98
For more details, contact +853 8805 8928 or email [email protected]m; visit www.mandarinoriental.com or visit their Facebook event page.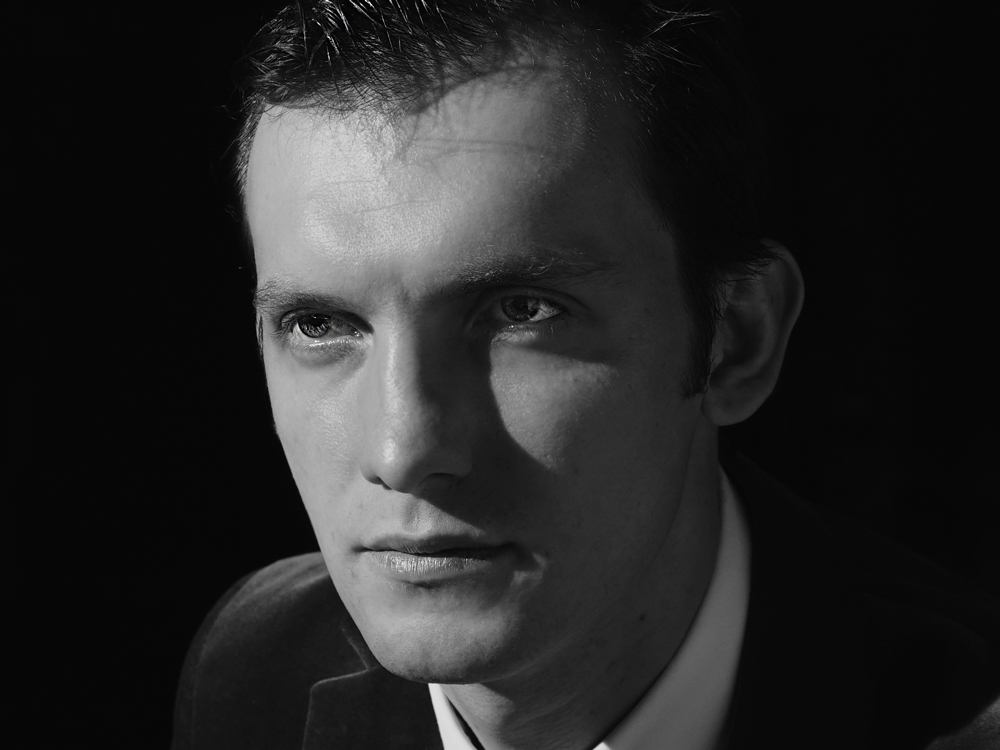 Taipa Village Cultural Association presents the first solo exhibition created by Maxim Bessmertny, a Russian film director based in Macau. This exhibition will feature a collection of films as well as his award-winning narrative film called "Tricycle Thief", which was premiered worldwide at the Toronto International Film Festival and has won the award for the best short film in 2015 and has been played continuously in Macau and in the Middle East. Bessmertny's recent projects will also be screened, such as "Death of a Parrot", "The Great Debt" and "Sampan".
When: 12:00—8:00pm, April 18—May 31 (closed on Mondays)
Where: Taipa Village Art Space, 10 Rua Dos Clerigos, Taipa
How much: Free admission
For more details and information please call +853 2857 6118 and email [email protected] or visit www.taipavillage.com and www.pontusmaximus.com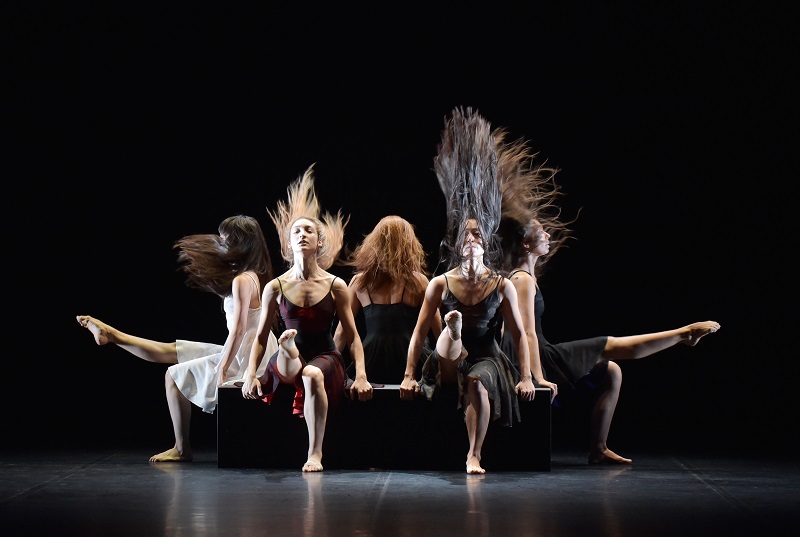 The largest cultural events in Asia is upon us once again with over 100 programmes happening in the next two months. Over the years it has become the iconic image of Hong Kong and also Macau's cultural scene reaching out to a million visitors each year. This May witness the rich bountifulness of French culture with encompassing visual arts, classical and contemporary music and dance along with a multi-art performance with cinema and fashion.
When: May 3—June 22
Where: Hong Kong and Macau
For more details about the program please refer to their official website or their Facebook page.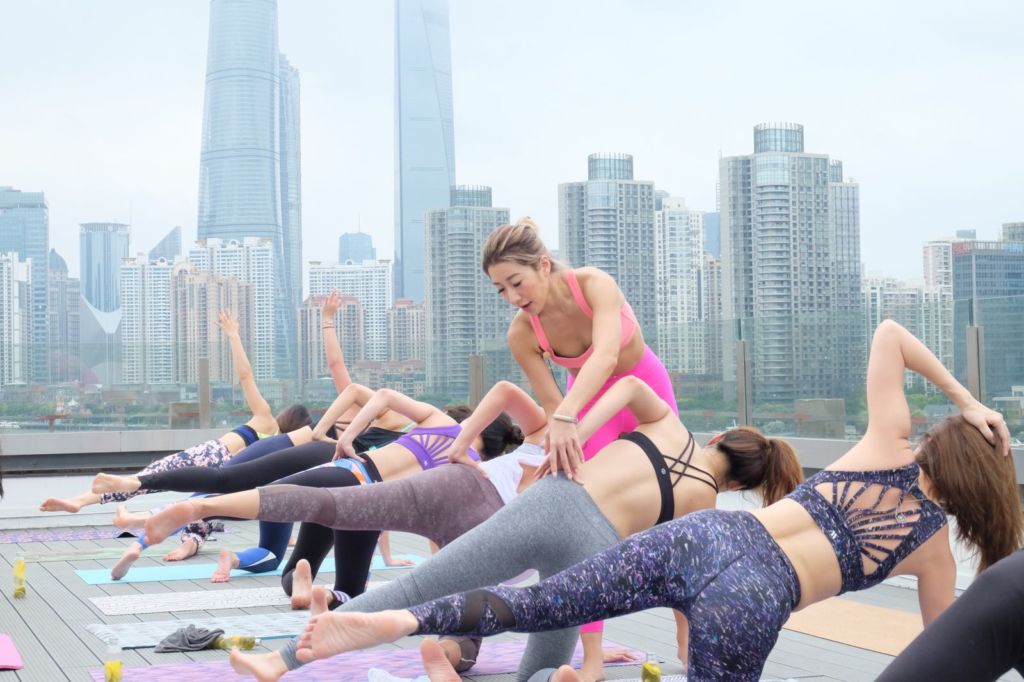 SUNSET PATIO PILATES WITH PILATES HOUSE MACAU AT HEART BAR
The Pilates House Macau will be hosting an afternoon workout at the Heart Bar filled with an amazing energy of mat pilates exercises at the most peaceful and stunning view, as you work your way to leaner muscles and flexibility. There are only 30 spots available at this event, so what are you waiting for? Grab your tickets now!
When: 4:30pm—6:30pm, Sunday, May 6
Where: Heart Bar, Ascott Macau, Rua Cidade de Braga, Nape, Macau
How much: MOP $130 per person (price include: an hour of mat pilates, refreshments, post workout meal, and two hours of free parking)
For details and information please call +853 6272 0531 and email
[email protected]  or visit their facebook page.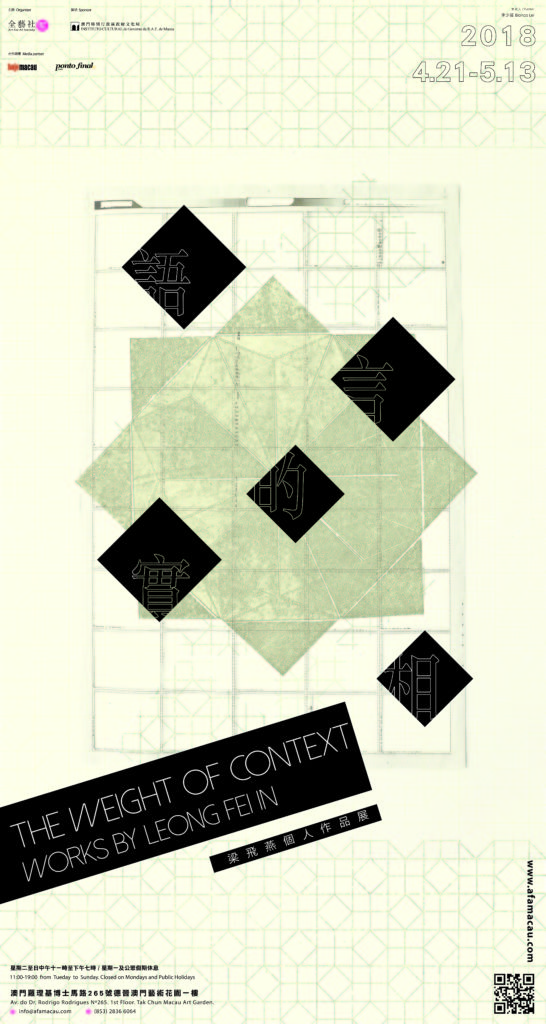 In first glance, Leong Fei In's works appear all net and organized, however to attentive eyes, her creations become discernible– the drops, the fold of the paper and the cuts together constitute an organic texture. Fei In removes all visual and textual contents from newspapers and makes paper balls from the cutouts of the original newspapers. By doing so, she has turned newspaper, the two-dimensional form of media, into a new "language" to communicate with the audience.
When: 11:00am—7:00pm, April 20—May 13, (closed on Mondays)
Where: AFA Macau, 1st Floor, Tak Chun Macau Art Garden, Avenida Dr. Rodrigo Rodrigues N. 265, Macau
How much: Free admission
For more information please call+853 2836 6064 and email [email protected] or visit their Facebook page.
---
Check out our Events calendar for more events happening this week and this month.
Tags