This weekend, there's music and dining events and experiences all over Macau and Hong Kong! From the Kosmikskala concert at The Roadhouse Macau, to Gwen Stefani's performance at the Hong Kong Sevens or John Mayer's concert, music will definitely not be lacking! Dining includes Vietnamese Pop-Up La'Taste at the Lobby Lounge and Yamazato's new menu. There is also the local Feast of Pak Tai and movies to watch at the Cinematheque Passion, so read on to find more about this weekend's best events!
(See featured image above)
Kosmikskala has been bringing their blues, soul funk and rock music to audiences in the Philippines since 2015 and now they are coming to Macau, from April 2 to 14! Inspired by the likes of Eric Clapton, Janis Joplin, Etta James, Led Zeppelin, Beatles and a whole lot more, the band's captivating, high-energy performances transport audiences back in time as they blend musicianship, creativity and tradition.
When: 9:00pm–till early morning, April 2–14, 2019
Where: The Roadhouse Macau, E-G016-G019 Broadway Food Street, Broadway Macau, Avenida Marginal Flor De Lotus, Cotai
How much: Free admission
For more information, check their Facebook page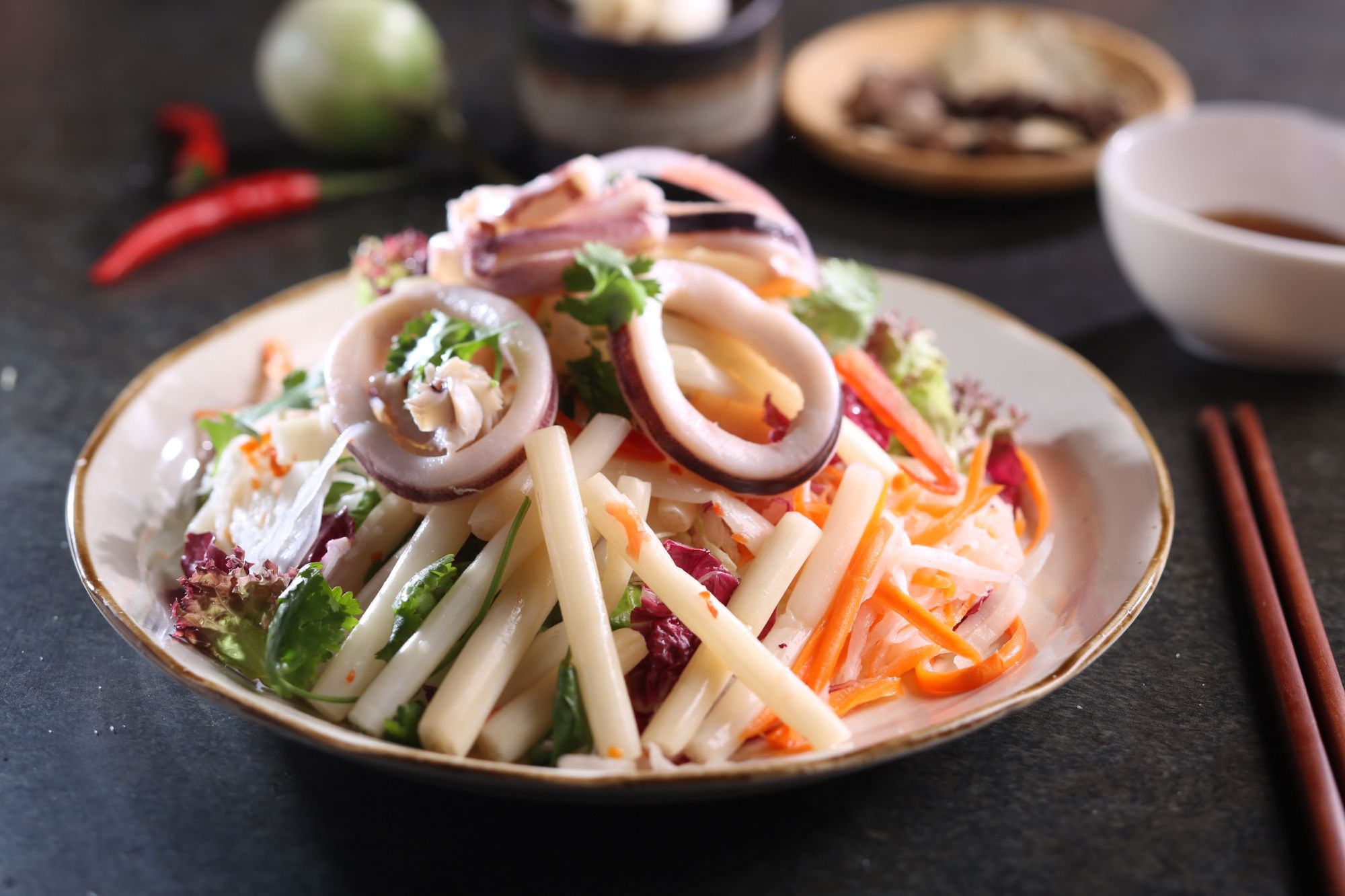 Welcome the spring season with appetizing Vietnamese cuisine presented by La'taste from Hong Kong. The Vietnamese pop up by La'taste's a la carte menu includes starters such as lotus stem and squid salad (spicy), soft shell crab with fresh mango rice paper rolls and pork and shrimp spring rolls. Main courses are Vietnamese jumbo sandwich, pho with thin slices of beef ribs and a skewers platter (two skewers each of pork, chicken, beef and a piece of grilled pineapple) served with red rice. The menu ends with a black glutinous rice with coconut dessert. Special drinks are passion fruit and pineapple soda, lime soda with mint and Vietnamese drip coffee.
When: 12:00pm to 9:30pm, April 8–14, 2019
Where: Lobby Lounge, Mandarin Oriental, Macau, 945 Avenida Dr. Sun Yat Sen, Nape, Macau
For reservations or more information, call +853 8805 8538 or send an email to [email protected]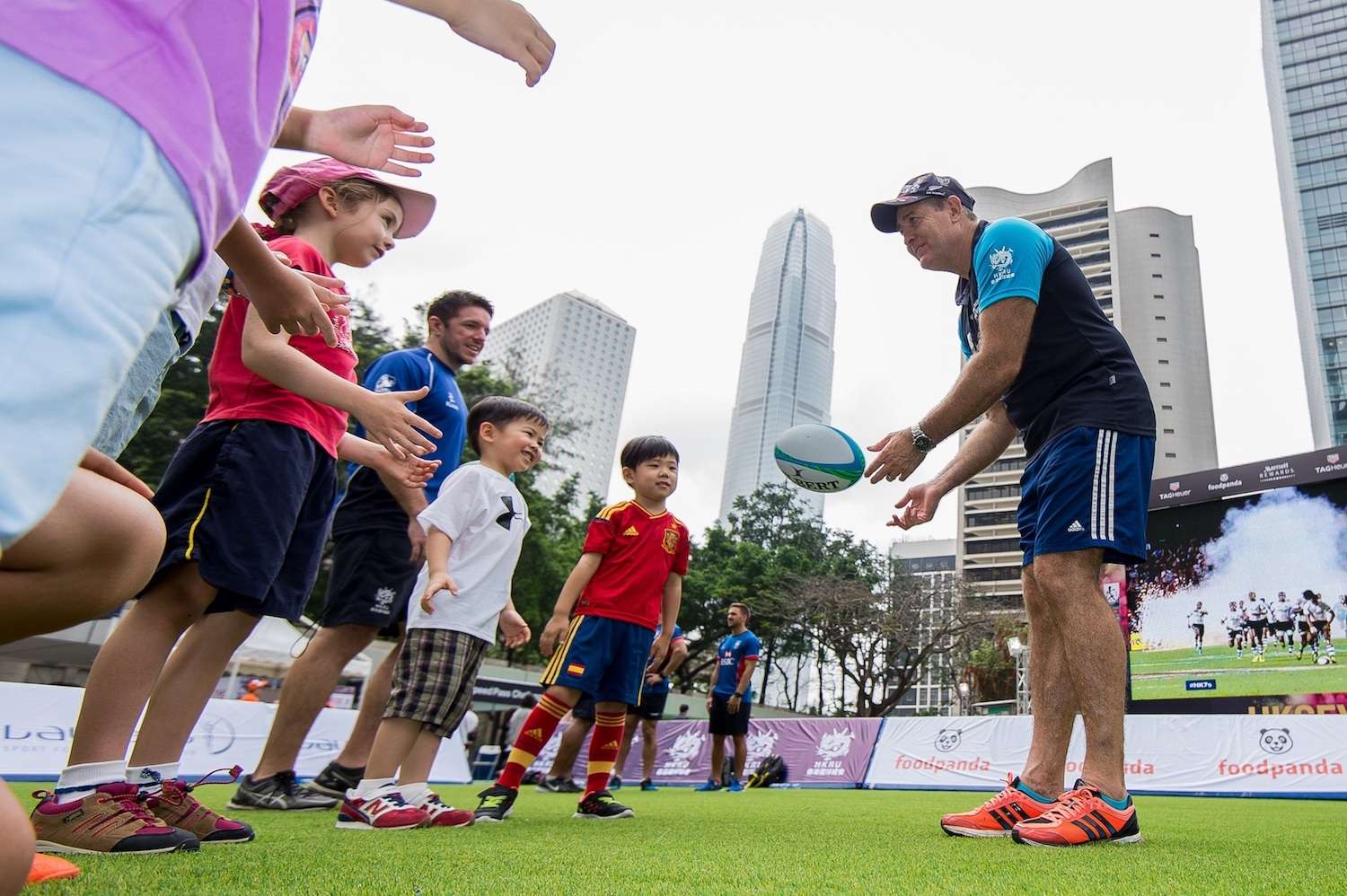 Hong Hong Sevens is back yet again and this year, it takes place between April 5 and 7 in Hong Kong. Firmly established as the world's premier event of its kind and one of the most popular annual sporting events in Asia, the Hong Kong Sevens attracts some of the world's greatest rugby players and thousands of fans from every corner of the globe to the magnificent Hong Kong Stadium.
From kicking off with 12 teams in front of 3,000 people at the Hong Kong Football Club in 1976, to today's three-day extravaganza of international rugby revelry with 40 teams playing in front of 120,000 spectators, the Cathay Pacific/HSBC Hong Kong Sevens truly is 'Where the World Comes to Play.'
When: Friday–Sunday, April 5–7, 2019
Where: Hong Kong Stadium 55 Eastern Hospital Road, So Kon Po, Hong Kong
How much: HKD $634–$3,578
To know more on pricing, check this page
For more details on the event, check their website or their Facebook page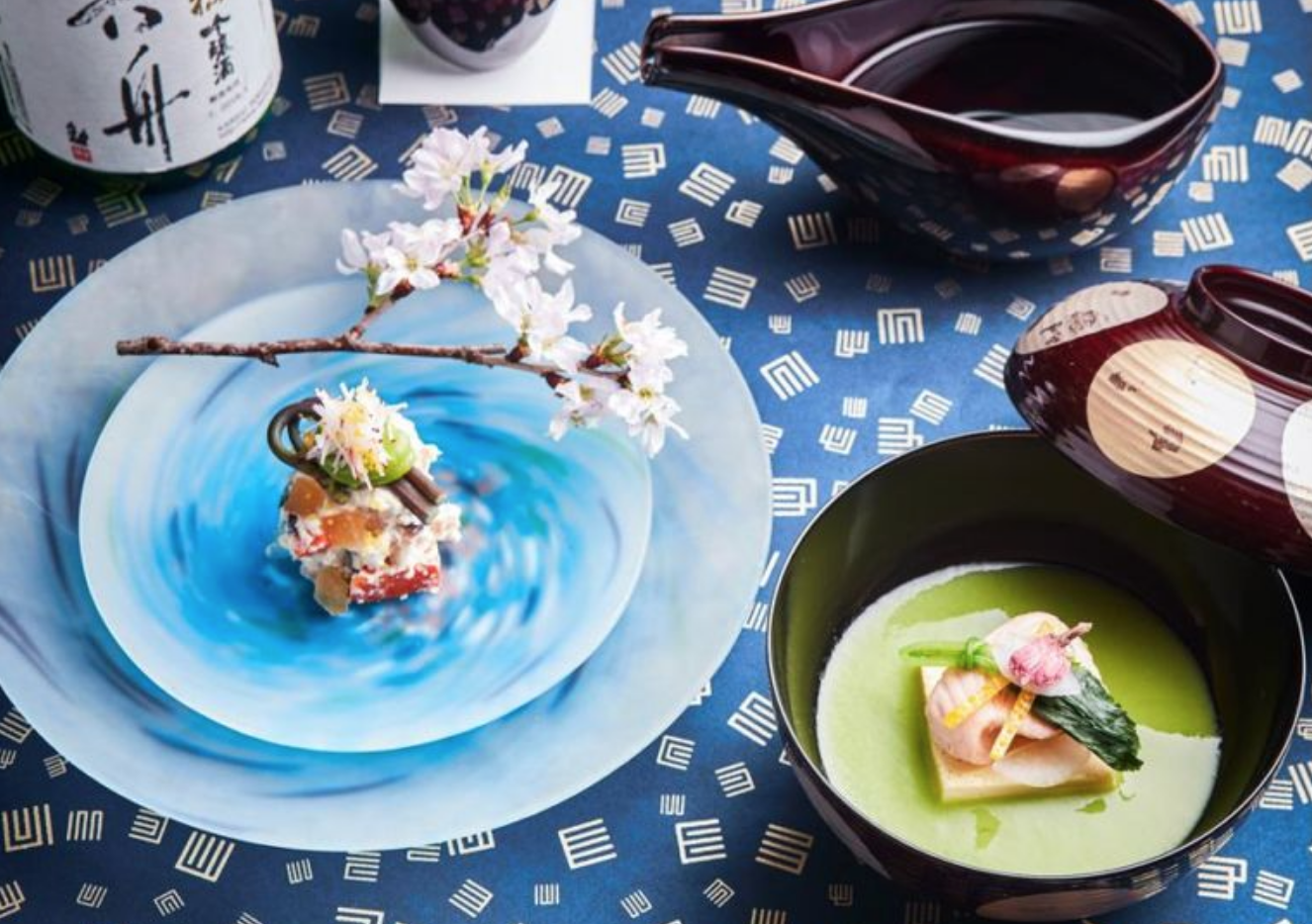 Yamazato teams up with Kariho Sake Brewery (Akita Seishu Co., Ltd.) to host "Culinary Delights" from April 5 to May 5. Kariho Sake Brewery was established in 1850 and located in Akita's rice basket. The sake names by Kariho was based on the Waka (traditional Japanese poetry) which was written by the Tenchi Emperor. The Waka shows respect for the farmers who work hard to cultivate the rice fields and it is very meaningful for sake producers. Akita depends heavily on agriculture, with the climate being ideal for growing rice of exceptional taste. "Akita Komachi" and "Yume Obako" are two strains of rice that are grown exclusively in the prefecture and delivered throughout Japan. Three important elements in Akita combine to produce Japan's best sake–rice, high quality water and passionate sake brewers.
The highlighted dish for lunch is "Grilled Scallop with Miso" in Akita style and local people call it "Kayaki". The highlighted dish for dinner is Kiritanpo Hot Pot. "Kiritanpo" is a traditional dish of Akita made from freshly harvested rice and is delicious eaten by itself but is even more enjoyable when added into nabe, a Japanese hot pot dish with Yamazato's homemade "Shottsuru" sauce made from sandfish. People in Akita usually eat Kiritanpo from September to late March, during the harvest season. The unique name comes from its shape, which looks like a spearhead.
When: April 5–May 5, 2019 12:00pm–3:00pm, 5:30pm–10:00pm
Where: Yamazato Japanese Restaurant, 28F, Hotel Okura Galaxy Macau, Estrada da Baía de Nossa Senhora da Esperança, Cotai
How much: Akita Kaiseki Set-Lunch – MOP $580 per person (with Sake Pairing – MOP $730)
Akita Kaiseki Set-Dinner – MOP $1,580 per person (with Sake Pairing – MOP $1,830)
For reservations and enquiries, call +853 8883 5127, send an email to [email protected] check their website

Cinematheque Passion will celebrate its second anniversary with a "Surprise Film Festival" from March 30 to April 28. Featuring eight brilliant classic works, the festival will bring a different perspective on these films in secret screenings. The titles are not revealed until the screening room's lights go off, and they are presented in codes. The vibrant programme is sure to excite and ignite Macau audiences with works ranging from auspicious directorial debuts, moving and nostalgic love stories, spine-chilling horror masterpiece, timely comedy and world cinema, to a landmark sci-fi film. The screenings will also be accompanied by talks and exhibitions that spark reflection and interaction.
Over the last two years, Cinematheque Passion has presented over twenty successful film festivals–looking back on classics and great works in radical perspectives–and expanded the audience's imagination of film and filmmaking with in-depth talks, workshops and more. Along with its excellent screen and facilities, Cinematheque's programmes target hardcore cinema fans, as well as new audiences, with events led by both expert speakers and practitioners.
When: March 30–April 28, 2019
Where: Cinematheque Passion, 13 Travessa da Paixão, Macau
How much: MOP $60 per person for each movie
For more information and ticketing, check their website or Facebook page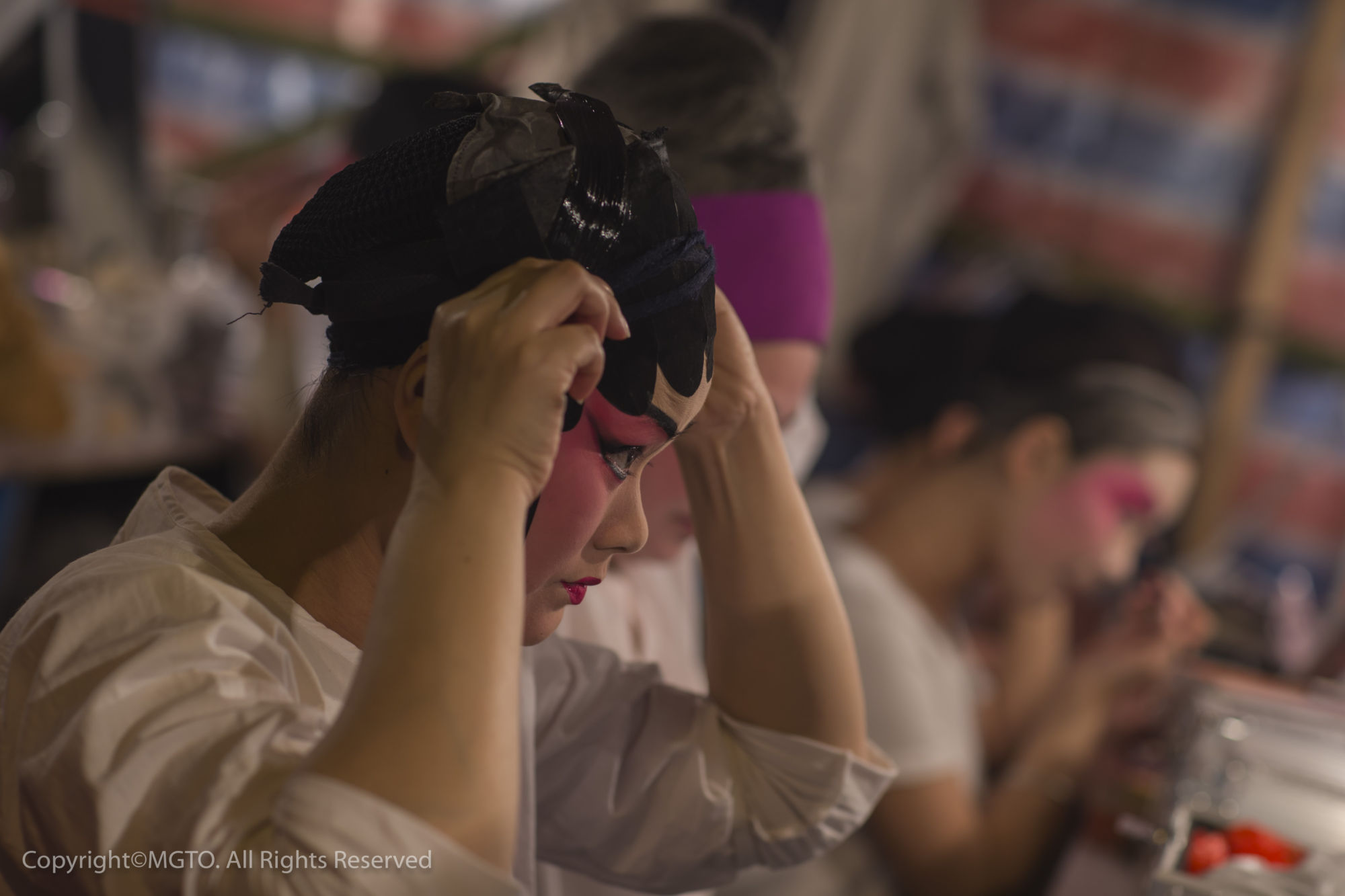 The former fishing community in Taipa was devoted to the Taoist god of the north, Pak Tai, and dedicated a temple to the deity over a century ago. The day celebrated as his birthday–falling on the third day and month of the Chinese calendar (this year on Apr 7)–includes a noonday ceremony, followed by a lion dance and dragon dance parade through Taipa Old Village. Gaozhou Cantonese Opera Troupe is staging Chinese opera performances in a temporary venue in the Pak Tai temple precincts. The works include the classic "The Legend of the Tiger-Hunting Hero". The programme also features an exhibition of traditional handicrafts.
When: April 6–10, 2019
Chinese opera – 7:30pm–11:00pm, April 6–9, 2019
Ceremony, followed by lion dance and dragon dance parade – 12:00pm, April 7, 2019
Traditional handicrafts exhibition – 11:00am–9:00pm, April 7–9, 2019
Where: Pak Tai Temple, Camões Square, Taipa Village
How much: Free admission
For more information, call +853 2882 7295 or send an email to [email protected]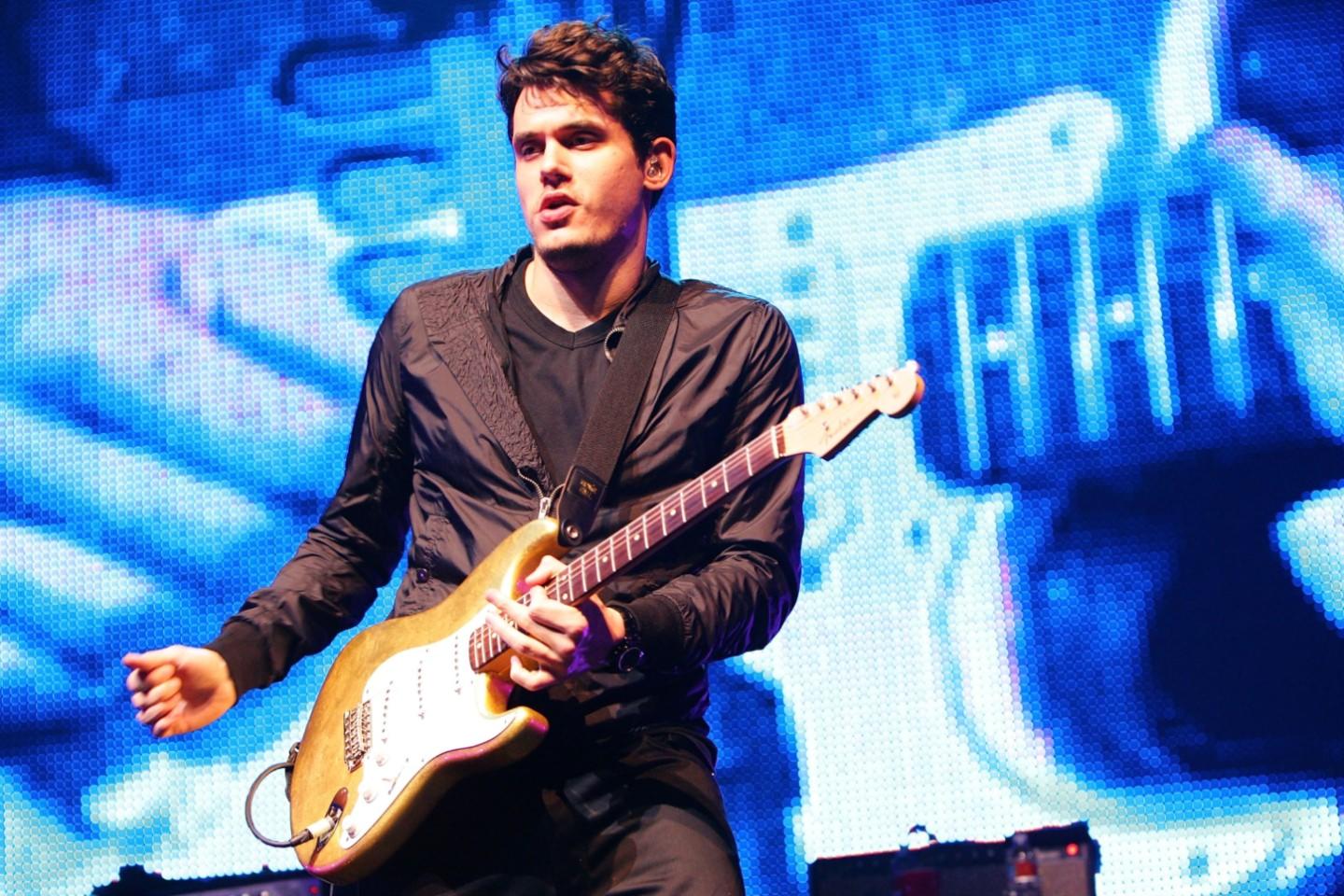 The singer/songwriter/artist has earned a record seven U.S. No. 1s on Billboard's Top Rock Albums chart and 25 entries on the Hot Rock Songs chart, the most for any solo artist.
When: Monday, 8:00pm, April 8, 2019
Where: Hall 5BC, Hong Kong Convention and Exhibition Centre, 1 Harbour Road Wan Chai Hong Kong
How much: HKD $$1188, $988, $788, $588
For ticket purchasing, click here
Share
Tags