Rejoice, because there's a long weekend ahead! It's the celebration of China's National Day, which is also a holiday in Macau so why not enjoy this day and witness fireworks lighting up our beautiful skies while sipping on cocktails in Mandarin Oriental, Macau? Some other wonderful staycations are still ongoing as well, don't miss the chance to fully enjoy them! There's also time to check out some new exhibition openings around town, namely the all-women artworks biennale, ARTFEM in AFA, or Taipa Village Art Space's newest showcase. If you're a fan of the outdoors and helping the environment, you're in luck: Sunday is World Cleanup Day and people are gathering in Coloane to pick up garbage and keep Macau free of waste. Between afternoon teas, a literary festival, and the 5th Macau International Lantern Festival, this long weekend in Macau sounds like a blast!
(See featured image above)
Mandarin Oriental, Macau has created a special room package for everyone to enjoy National Day and a night filled with entertainment, fun, and fireworks lighting up the Macau skies. Witness the spectacular fireworks over the city's skyline in the privacy of your room and surrounded by the people you love most. This private package includes accommodation in a lake view room overlooking the fireworks, but also a complimentary bottle of champagne and breakfast buffet for two.
The other version lets you enjoy the spectacle from the restaurant. It includes a dinner buffet for two at Vida Rica Restaurant–worth MOP $688 per person–where you'll be able to watch the fireworks from this venue's cool windowpanes while indulging in fresh seafood, carvings of meat, and delectable desserts. The buffet bundle comes with a one-night accommodation at one of their deluxe rooms, plus dinner and breakfast for two and exclusive access to Vida Rica Bar during the fireworks display, only available to in-house guests that night.
When: Thursday, October 1, 2020
Where: Mandarin Oriental, Macau, 945 Avenida Dr. Sun Yat Sen, NAPE, Macau
How much: Starting from MOP $2,288 per night
For more information and bookings, call +853 8805 8822, send an email to [email protected] or check their website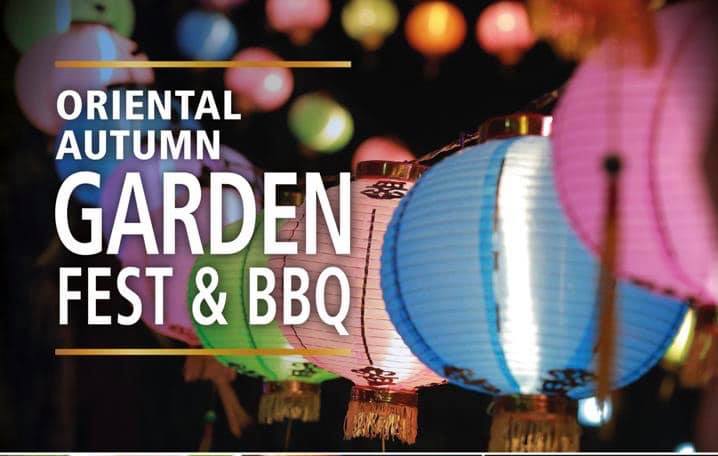 Rejoice with the Oriental Autumn Garden Fest & BBQ at Grand Lapa's lawn! The sweet scent of osmanthus in full bloom during full moon combined with the joy of celebrating the National Day holidays call for an outdoor dining event for all in your family. Celebrate this golden festive weekend at their charming resort's lawn with a generous market style feast! With many exotic cooking stations and live BBQ, their chefs show off the greatest flavors of oriental cuisine featuring Japanese, Korean, Thai, Chinese, and Taiwanese delights. Take your family and friends to celebrate autumn under the moon and stars.
When: 6:30pm–10:00pm, Saturday, October 3, 2020
Where: Grand Lapa, Macau, 956-1110 Avenida da Amizade, Macau
How much: MOP $300 per adult
For more information and bookings, call +853 8793 4818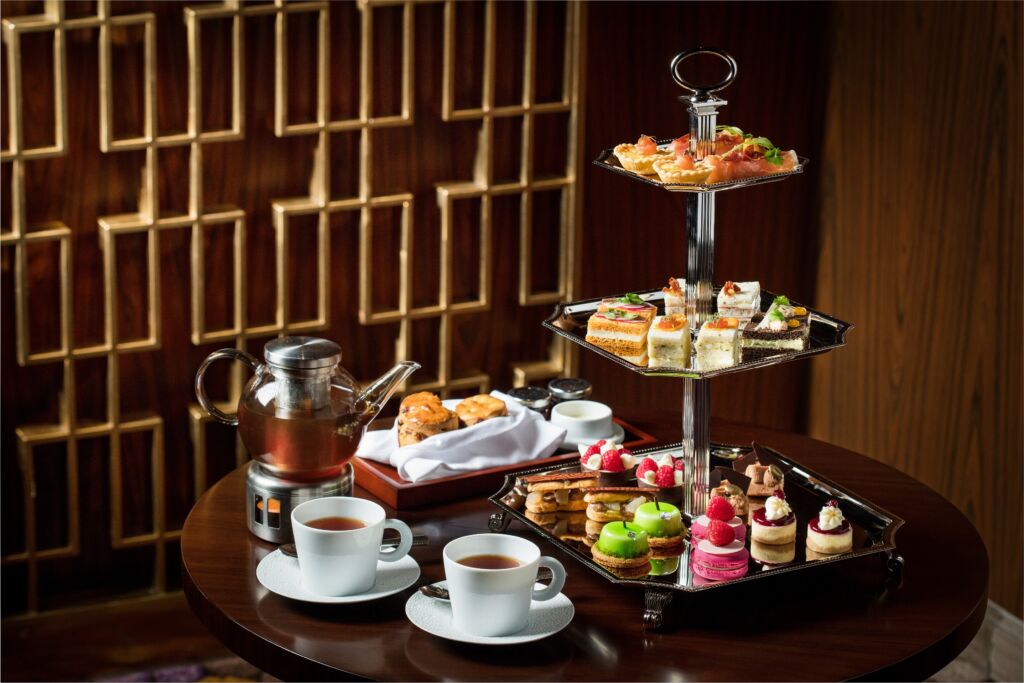 The St. Regis Macao, Cotai Strip is inviting travelers to experience the ultimate "all-occasion" package with "The Art of Celebration Package" offer as a perfect opportunity for friends to get together, unwind and celebrate with an exquisite getaway at Macau's premier hotel address. This package offers the opportunity for travelers including best friends, mothers, and daughters, or anyone looking for a luxurious getaway to pamper themselves in exquisite surroundings and experience the best of The St. Regis' signature rituals. The package includes a one-night stay with breakfast for two in a sophisticated and stylishly appointed deluxe room where guests can immerse themselves in the luxury of The St. Regis' hospitality, including two complimentary signature cocktails–the Maria do Leste, their local interpretation of the classic bloody mary, as well as the renowned The St. Regis Afternoon Tea set to share.
"The Art of Celebration Package" is available for booking now until January 2, 2021, for stays until January 3, 2021. This staycation includes accommodation for two in a deluxe room, breakfast for two, complimentary signature cocktails, The St. Regis Afternoon Tea for two per room per stay, and complimentary room upgrade to the next category (subject to availability at check-in)
When: Booking period – From now till January 2, 2021
Stay period – From now till January 3, 2021
Where: The St. Regis Macao, Cotai Strip, Estrada Do Istmo, S/N, Cotai
How much: Starting from HKD $1,688 (plus taxes) per night
(5% government tax will be exempted until October 31, 2020)
For more information and bookings, check their website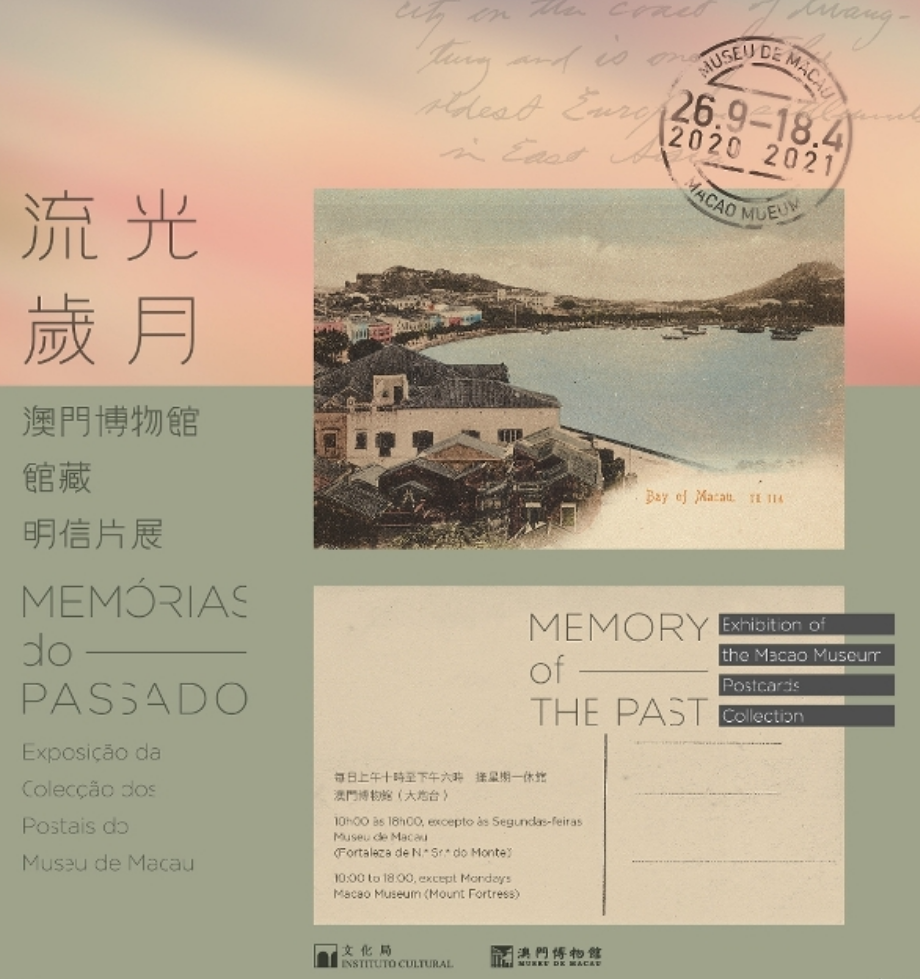 Divided into two areas, namely "Macao in the Old Days" and "Today's Macao",  the exhibition features a total of over 180 selected postcards and associated items from the museum's collection, leading visitors to get to know the city's "Coastal Scenery", "Elegant Architecture" and "Lush Gardens" in those bygone days, as well as the characteristics of the small city, including "Interlaced Lanes", "Accessible Transportation", "Recreation and Entertainment" and "Outstanding Talents and Profound Culture", thereby manifesting Macau's social and cultural nature highlighting the co-existence of different ethnics and cultures.
In order to complement the exhibition, multimedia installations and an education area will be available in the venue, allowing visitors an overview of the changes in Macau's landscape in an interactive manner. Free souvenir postcards will also be distributed onsite with free postal service provided for a limited number of visitors on a first-come, first-served basis; each person may enjoy the service once only. In addition, the Macao Museum launches an online virtual reality (VR) exhibition dedicated to this showcase, so that visitors can enjoy it online via the museum's website anytime and anywhere. Details will be announced in due course.
When: September 25, 2020–April 18, 2021
Where: Macao Museum, 112 Praceta do Museu de Macau
How much: Free admission
For more information, visit this website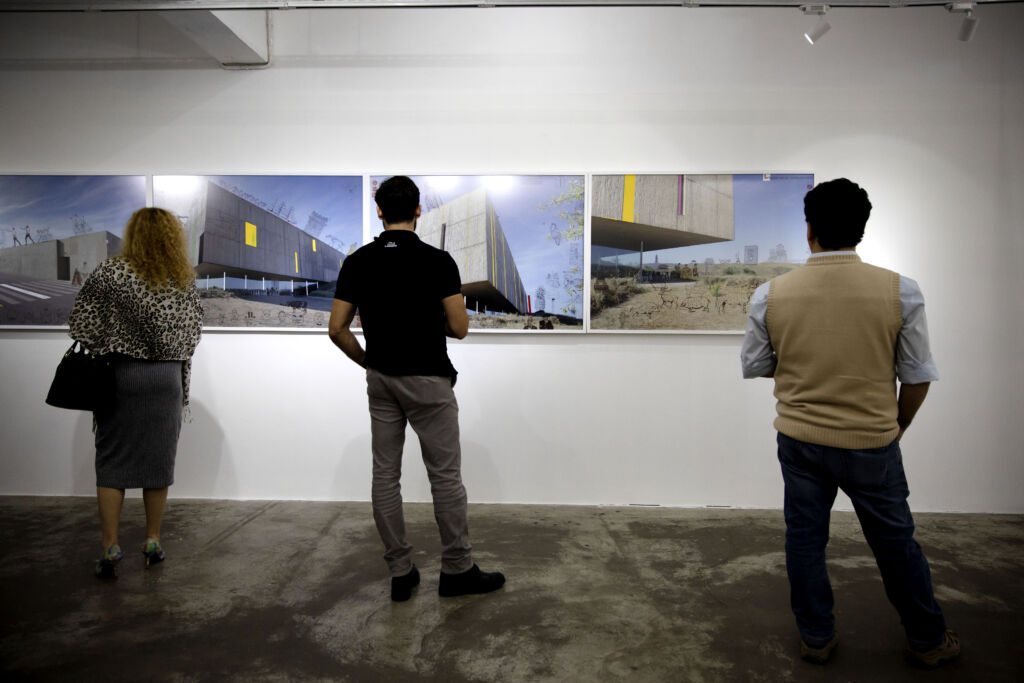 A tribute to Henrique de Senna Fernandes, a celebration of the 100th anniversary of Clepsydra, and a theater show by Comuna de Pedra are the main highlights of the program of this year's The Script Road – Macau Literary Festival, reduced by the circumstances of 2020 to a single weekend: October 2 to 4. On the first day of the festival, the winners of the festival's Short Stories Competition will be announced, together with the release of the seventh edition of the festival's book of short stories and other writings, "Seventh Heaven", which will be in the form of poetry, based on the theme of last year's festival. Among the 2019 guests included in this collection of poems are Jidi Majia, José Luís Peixoto, Gisela Casimiro, and Hirondina Joshua. With the focus mainly on local talent this year, the festival has invited local writer and illustration artist Lin Ge to create the official image for The Script Road – Macau Literary Festival based around the idea of "Lockdown". Having recently published their new books, Lin Ge, Lawrence Lei, and Joseph Ngai have been invited to discuss them during the three-day festival. Macau theater association Comuna de Pedra will present a play partially inspired by the novel 1984 by George Orwell, and also On Tyranny by Timothy Snyder.
The screening of locally produced films and a photography exhibition based on the theme "Macau 2020: Time for Introspection", are examples of other artistic expressions that will once again be part of the festival. The photography exhibition will open on October 2 at the Portuguese Bookshop Gallery, where the fourth issue of Zine photo magazine will also be released. Last but not least, on the closing day of the event, October 4, arguably the most meaningful session of the festival will take place: a celebration of Henrique de Senna Fernandes' life and career, on the 10th anniversary of his death. Local publisher PraiaGrande Edições will be releasing the first Chinese and English translations of Nam Van – Tales of Macao, a short-stories collection that the Macanese writer first published in Portuguese back in 1978. During the same final session, Miguel de Senna Fernandes, son of the Macanese writer and the man behind local theatre comedy group Doci Papiaçam, will also release his first storybook.
When: October 2–4, 2020
Where: Navy Yard 1, Macao Contemporary Art Center – Navy Yard No 1, Rua S. Tiago da Barra, Macau and Portuguese Bookshop, 16 R. de São Domingos, Macau
How much: Free admission
For more information and full program, check their website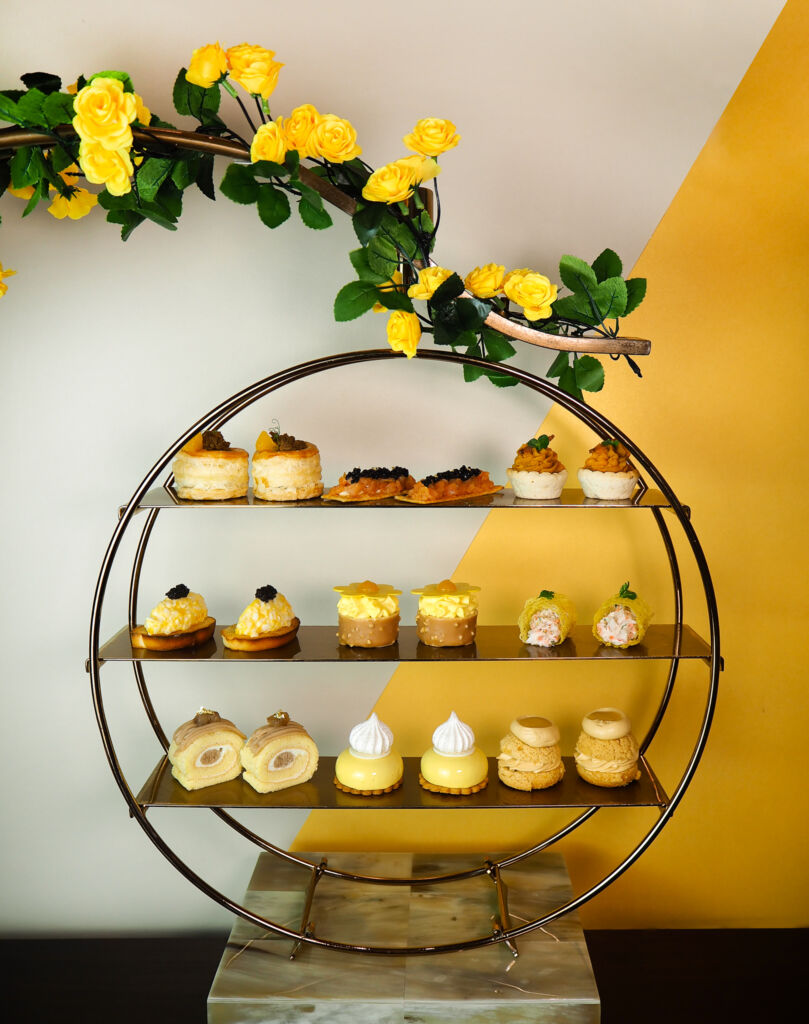 After summer comes autumn and with that, Mandarin Oriental, Macau is offering the Autumn Soul Afternoon Tea Set served at Lobby Lounge. With this meal, everyone can indulge in delectable items such as scones–maple and pecan and plain–with clotted cream, maple syrup, and raspberry jam, but also other sweet treats such as chestnut and mandarin mousse, vanilla and chestnut roulade, caramel and hazelnut choux puff, chocolate, and mango banana cake.
As for the savory bites, the choices look delicious as well: crab salad, truffle egg toast, mandarin duck ragu, pumpkin and bacon tartlet, and salmon tartar with caviar. Head to the Lobby Lounge for an afternoon of food delights, but also have lots of fun with your closest friends, as well as beautiful photos of happy times!
When: 2:00pm–6:00pm, from now till October 31, 2020
Where: Lobby Lounge, Mandarin Oriental, Macau, 945 Avenida Dr. Sun Yat Sen, NAPE, Macau
How much: MOP $498 for two persons
For more information and bookings, call +853 8805 8938 or send an email [email protected]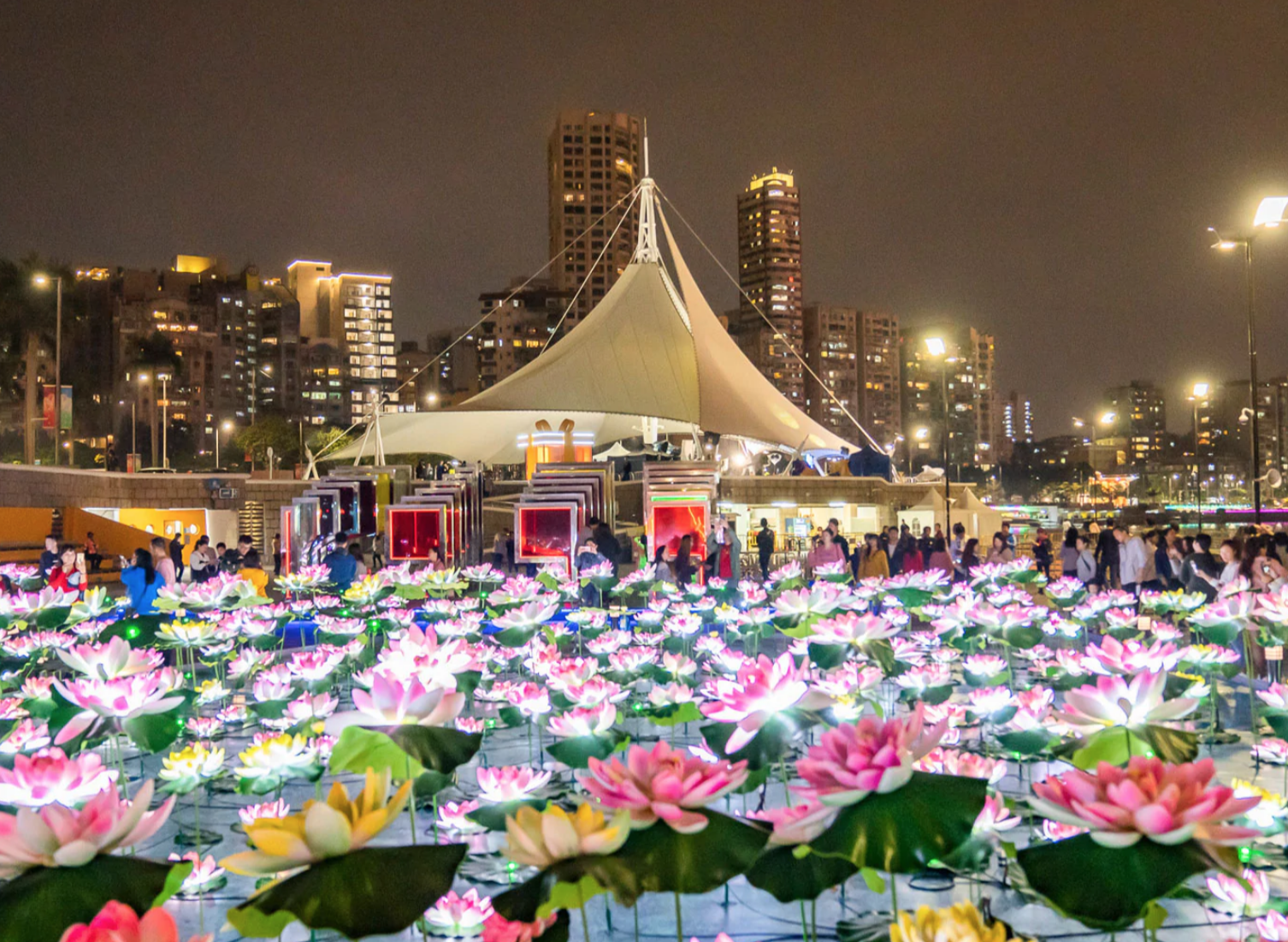 The Macao Light Festival 2020 is bringing light installations, interactive games and projection mapping shows, accompanied by music, to brighten the city every night between September 26 and October 31, 2020. Among the highlights of the festival are the projection mapping shows, with projections at heritage buildings in Tap Seac Square featuring as one of the main spots this year. The shows will also "paint" once again the façades of the Macau Yat Yuen Canidrome, formerly a dog racing track; and the Cozinha Pinocchio restaurant at Largo dos Bombeiros in Taipa Village, along with two other new sites on this edition, namely the China Products Company building in Hong Kung Temple Square and the Wong Ieng Kuan Library in Areia Preta Urban Park.
In addition to video mapping shows, different spots along the Nam Van Lake Nautical Centre, Anim'Arte NAM VAN, the Leisure Area at Rua do General Ivens Ferraz in Fai Chi Kei, Taipa Village, and several other locations in the different parishes of the city, are among the 12 sites forming the network of routes for this year's festival, featuring light installations and interactive games. Along the routes are spots to take selfies and check in on social media.
When: Every day, 7:00pm–10:00pm, September 26–October 31, 2020
Where: Tap Seac Square, Avenida do Conselheiro Ferreira de Almeida, Macau, Spots around Taipa Village and Anim'Arte Nam Van, 744B Avenida Panorâmica do Lago Nam Van, Macau
How much: Free admission
For more information, call +853 2833 3000 or check their website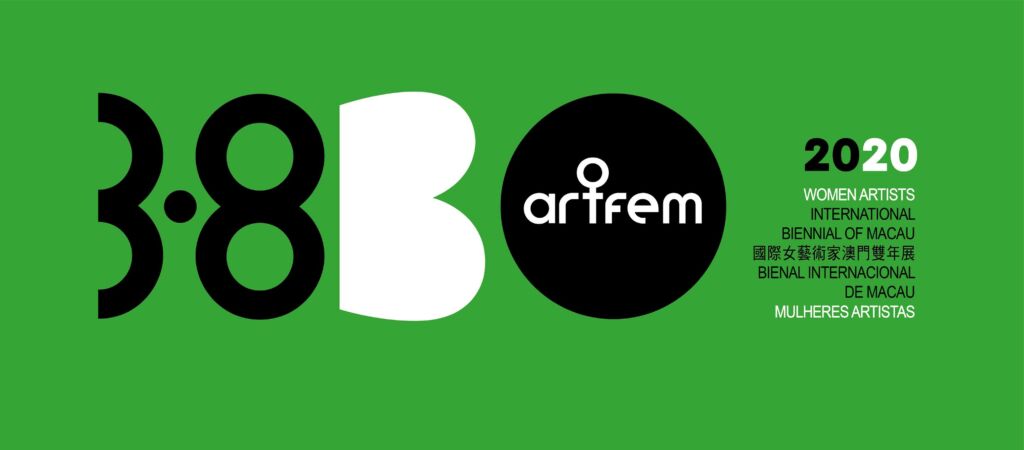 As the only women artist international biennial, ARTFEM targets to contribute to greater visibility of women artists in the contemporary world and to a (re)discovery of the art of women who have played a socially and culturally significant role, gearing local arts towards international standards and bringing more dynamic and plentiful artistic experiences to the public and tourists. The work by women artists is increasingly showcased internationally; other Biennales of the past also had the merit to expose the need for female institutional representation, even if these outstanding projects did not survive the test of time. ARTFEM is devoted to being an exception, by maintaining the project in a city renowned as the location of important international events.
Following the success of ARTFEM 2018, with over 100 works from established and emerging artists from the five continents, ARTFEM 2020 features 142 works created between 2018 and 2020 by 98 women from 22 countries who are working actively as artists. 13 of the participating artists are from China, 16 from Portugal, 31 from Macau, seven hail from Hong Kong, two from South Korea, one from Japan, but also from Indonesia, France, Spain, the US, Canada, and many others. This multimedia show displays painting, sculpture, ceramics, installation, drawings, silkscreen on diverse media, video, and photography. The exhibition aims to bring to the fore urgent discourses on the environment, including its protection or devastation, the relationship of humanity with nature, while containing a localizing "gaze" onto social aspects that result from its location in Macao SAR, the Pearl River Delta Region and the COVID-19 pandemic crisis that affected the world since December 2019.
When: September 30–December 13, 2020
Where: Gallery A2, Albergue SCM, 8 Calçada da Igreja de S. Lázaro, Macau
How much: Free admission
For more information, check the event's Facebook page, send an email to [email protected] or call +853 2852 2550, +853 2852 3205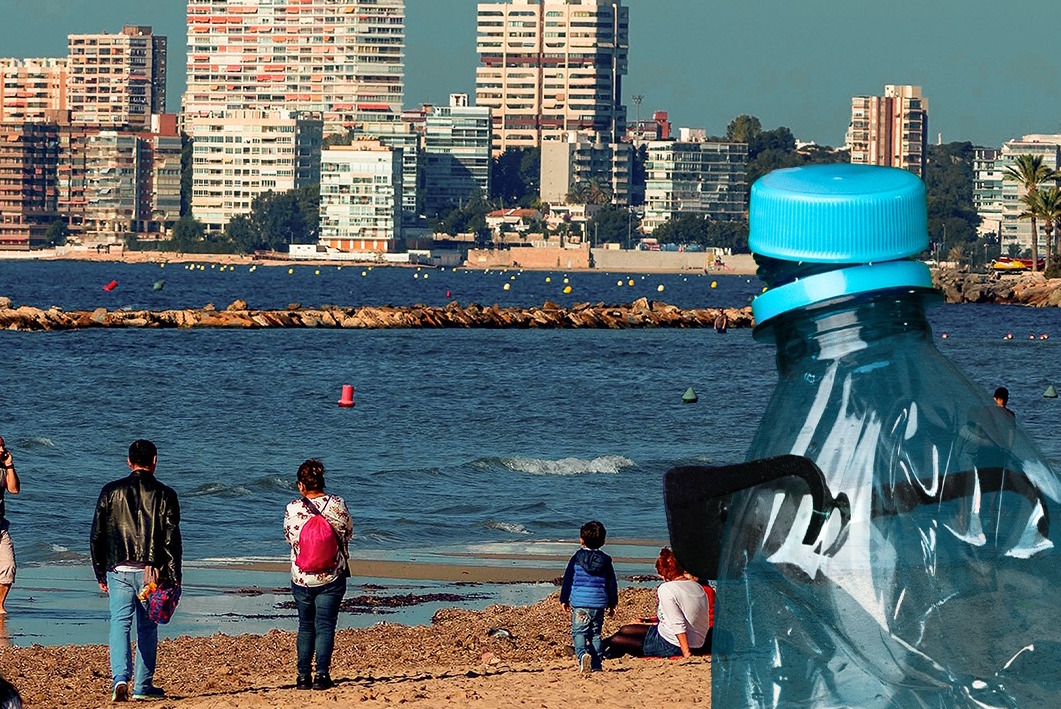 World Cleanup Day 2020 Macau
Organized by the local association, Let's Do It Macau, time to head to Coloane Beach to do our part in cleaning up! Round up the long weekend by picking up trash while teaching the kids on why it's important to conserve the environment. This activity–suited for the whole family–is free of charge and consists of a cleanup of this area. If you're looking for a fun, yet educational Sunday with the kids or as a meaningful date, this is a must-do event!
When: 2:30pm–5:00pm, Sunday, October 4, 2020
Where: Coloane Beach
How much: Free admission
For more information, check the event's Facebook page
Tags