We hope you all are just excited as we are for this weekend. Why? you ask, the Wines of Portugal will be hosting a one day opportunity for you to go and experience one of the finest wines in the world at JW Marriott, Hotel where you will not only get a free flow of exquisite wines but also a chance to meet interesting and cool people. Watch out for a celebrity chef coming to you at Mandarin Oriental Macau, Chef Eric Teo who will be showcasing some of Singapore's most famous and authentic dishes. Also happening this week is some exciting sports events and art exhibitions, we pretty sure you and your family can have a great time attending to. Happy weekend.
(See featured image)
This May, featuring the vintages of more than 20 wineries throughout the country, The Wines of Portugal will be staging a savory wine tasting event inviting trade professionals as well as consumers to join them at the JW Marriott Hotel Macau. The event will be offering not only a lineup of over 200 red, white, sparkling and fortified wines but also a variety of delicious delicacies favored and recommended by the local food experts to accompany your spirits.
When: 3:00pm—5:00pm, Saturday, May 26
Where: Ballroom 1, G Floor, JW Marriott Hotel Macau, Galaxy Macau, Estrada da Baía da Nossa Senhora da Esperança, s/n, Cotai, Macau
How much: MOP $100 per person (buy-one-get-one-free promotion for the first 20 early birds)
**Tickets are available for purchase on-site as well
To register please visit the website and for more details and information please contact [email protected] or visit their Facebook page.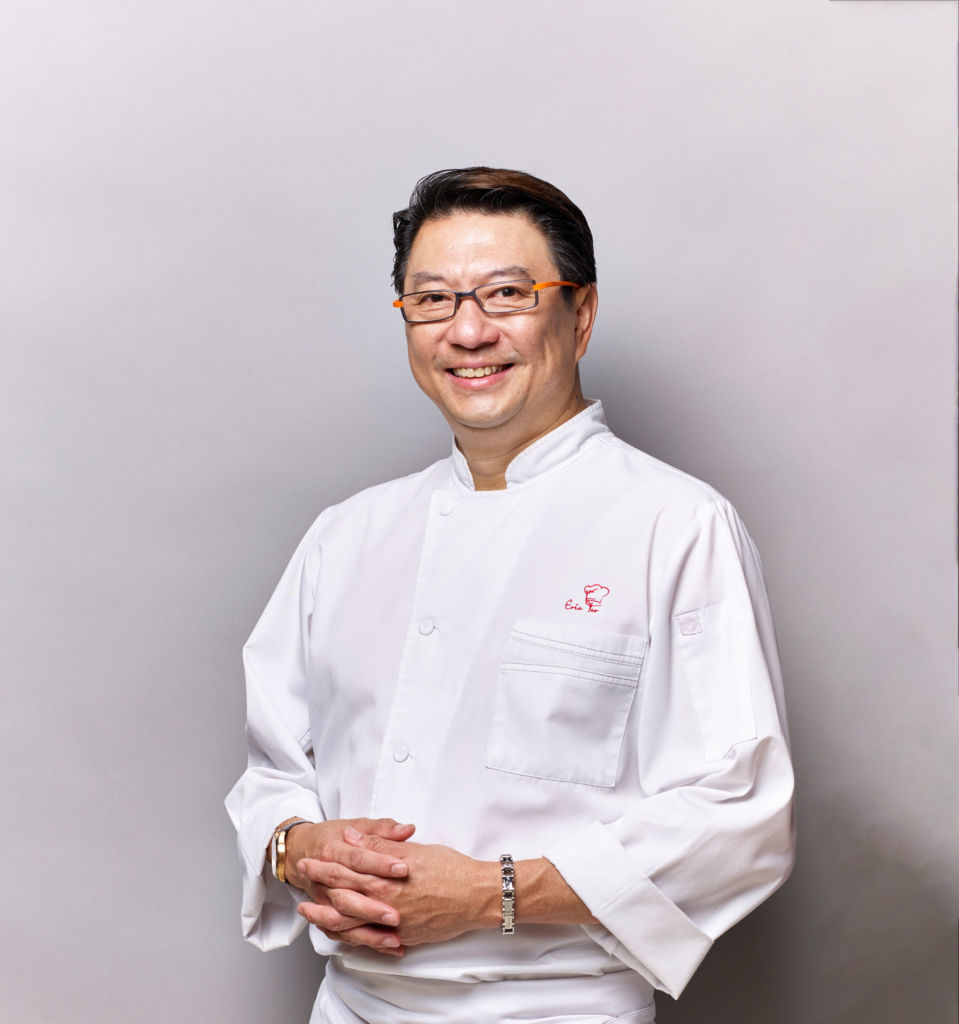 Join the celebrity chef at Mandarin Oriental Macau's Vida Rica Restaurant with a seven-course modern Singaporean home dining menu curated by the chef himself. Pamper yourselves and witness the pairing of two flavors as you come face to face with his dish — the drunken Prawns, infused with Chinese herbs wine broth jelly and Hainanese kopi pork ribs which is a reduction of Hainanese coffee blended together with his special sauce, and of course, the all-time-must-have, Singapore chili crab served with fried Chinese bun that will also feature at the course meal. Be sure to spot Nikita Matveev, a resident mixologist who will be showcasing a variety of classic Singaporean cocktails namely, the Singapore Sling to spice up your meal.
In addition to his visit, Chef Eric Teo will also be introducing the best of the Nyonya cuisine from May 22—27 at the Lobby Lounge, where your palate will be tempted to the flavors of sweet, savory and spiciness with his highlights of one of the Chinese and Malay favorites.
When: First seating, 6:30pm, second seating, 9:00pm, Friday—Saturday, May 25—26
Where: Vida Rica Restaurant, Mandarin Oriental, Macau, 945 Avenida Dr. Sun Yat Sen, Nape, Macau
How much: MOP $888 per person
For more information and reservations please contact +853 8805 8918 and [email protected]
The FIVB women's volleyball nations league successor to the FIVB Volleyball World Grand Prix will be hosting its debut season in 2018 presented by Galaxy Entertainment Group. Under the new format of 16 teams including 12 core teams and four challenger teams that will compete in a five-week round-robin phase of 20 pools, Macau as the host of one of the pools will welcome the national teams of China, Serbia, Thailand, and Poland.
When: Thailand vs Serbia, 4:30pm, China vs Poland, 8:00pm, Tuesday, May 22,
Poland vs Serbia, 5:30pm, China vs Thailand, 8:00pm, Wednesday, May 23,
Poland vs Thailand, 5:30pm, China vs Serbia, 8:00pm, Thursday, May 24
Where: Macao Forum, Avenida Marciano Baptista Macau
How much: MOP $150 per person (one day ticket valid for two matches), MOP $315 per person (three-day ticket valid for all matches)
For more details and information please contact +853 2823 6363 and [email protected] or visit their website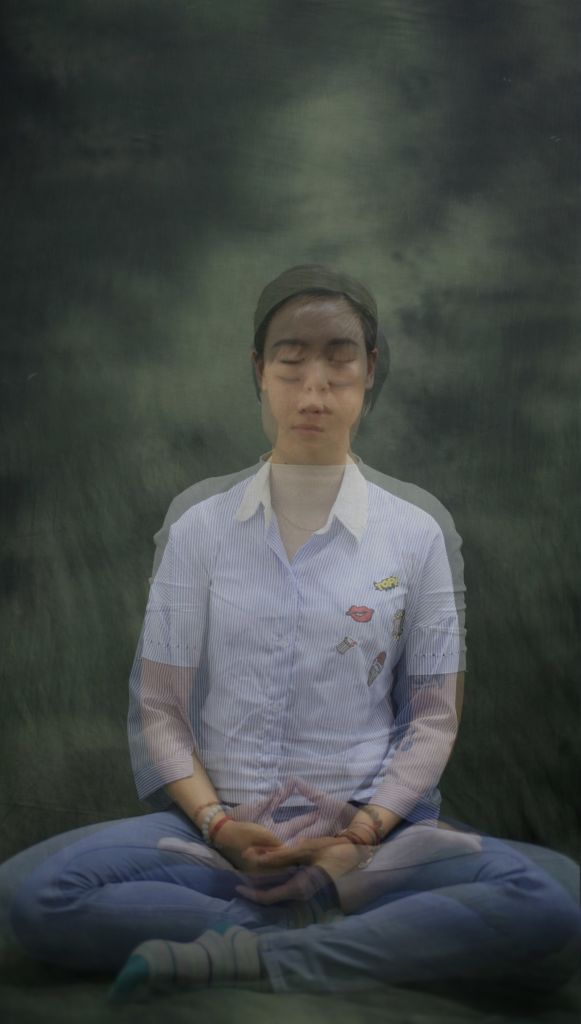 Have you ever wondered what "Emptiness" and "Form" are all about? Should the wording itself be a description of what it is? The textual language itself can only point out what the universe allows us to see. Alice Kok, born in Macau interests herself on the question, "what is real, and what is an illusion?" and expresses herself through images of things that replace their actual presence. Kok likes to dwell in the ambiguity of different states, in between languages, cultures, matters, and people. In this exhibition, her works shown is also built between emptiness and form and which reflects Buddha as the center of the two extremities.
When: 11:00am—7:00pm, Tuesdays—Sundays, May 26—June 28
Where: Art For All (AFA), 4F Art Garden, 265 Avenida Dr. Rodrigo Rodrigues, Macau
How much: Free admission
For more information please call+853 2836 6064 and email [email protected] or visit their Facebook page.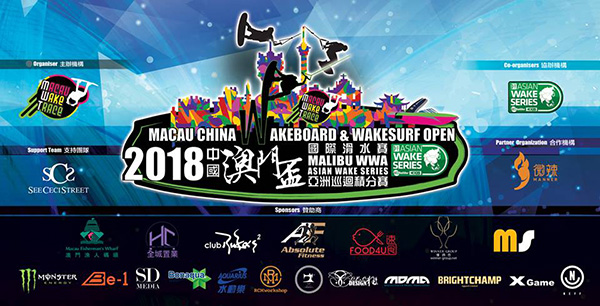 Macau will be hosting the wakeboard and wakesurf open, which launches the 2018 Asian Wake Series. The competition includes 90 athletes as well as 75 from overseas, in several contest divisions. The event also includes stops in Taiwan region and Kumamoto, Japan in the month of July. The final leg is scheduled at Gyeonggi-do in South Korea.
When: Friday—Sunday, May 25—27
Where: Macau Fisherman's Wharf, Avenida da Amizade e Avenida Dr. Sun Yat-Sen, NAPE, Macau
How much: Free admission
For more details on schedule please contact +853 6669 8789 and [email protected] or visit www.whatson.macaotourism.gov.mo
---
Check out our Events calendar for more events happening this week and this month.
Share
Tags
Related Posts